One Drop Launches SugarRx for Personal Diabetes Coaching and Education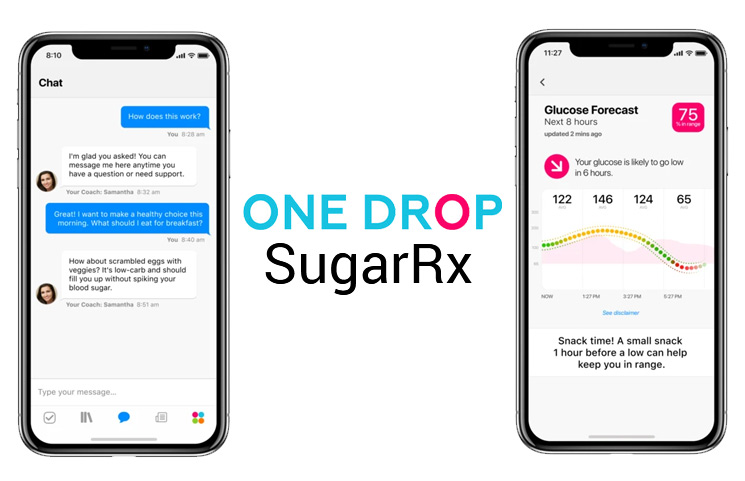 - ad -

A leading company offering people with diabetes and many other chronic conditions solutions, One Drop, has announced they will be launching SugarRx, a digital subscription for diabetes personal education and coaching. SugarRx will be delivered through the One Drop app. As an immersive type of educational experience, the subscription represents One Drop's ADA coaching platform's (known in the past as One Drop Experts) evolution. It's based on behavioral science and features interactive modules that contain tested techniques of implementing and supporting changes in behavior. For example, what it does is providing normative messages, in-app commitment prompts and self-rewards.
Users Will Be Challenged in Many Ways
Those who want to use SugarRx will be challenged to come up with solutions to problems, to achieve their health goals and to build with their coach a therapeutic relationship. Here's what Dr. Gina Merchant, the vice president of behavioral design and science at One Drop, had to say about the subscription:
"Realizing long-term behavior change is hard, but One Drop makes it easier. Unlike many consumer-facing platforms, SugarRx goes beyond basic self-tracking and generic feedback. Instead, our new digital offering leverages not only behavioral science, but also predictive analytics and data science to deliver a highly engaging and effective experience that sparks sustainable behavior change."
Access to a Personal Coach
Aside form the tools and content based on evidence that it provides, SugarRx is also going to give its users access on demand to a personal coach who's an experienced Diabetes Care and Education Specialist helping people manage their disease and become healthier. The coach will be available at all times to offer advice, encouragement and answers. There won't be a need for scheduling appointments because everything will happen online.
What's SugarRx Based On?
Supplemented by glucose predictions that are AI-powered, SugarRx will alert users of their blood sugar levels rising unexpectedly, as One Drop pairs the glucose predictions with the advice offered in real-time, keeping people informed about their health and more aware of when they need to take preventions in order to avoid a problem. The data recorded by the app will be available to coaches, who will offer personalized guidance regarding behavior.
More on One Drop
One Drop is famous for offering educational resources and digital coaching to people suffering from prediabetes, diabetes, high cholesterol, high blood pressure or some of these diseases combined. At the same time, it provides solutions for employers looking to reduce their healthcare costs by giving their employees the data, tools and support they need in order to have a healthy life. One Drop's approach is unique because it's powered by AI Predictive Insights.