New India Research Shows Keto Diet May Be Beneficial to Type 2 Diabetes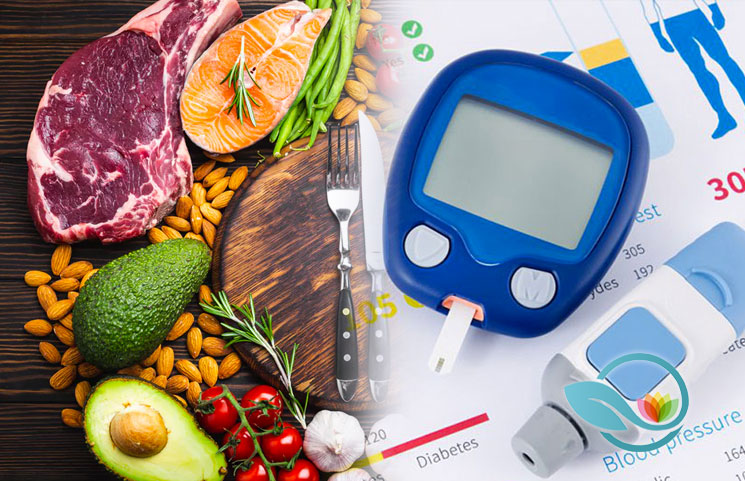 - ad -

A keto diet can not only help with weight loss, but benefit those with type 2 diabetes. A study in India discovered that the diet can help control blood sugar. Due to the reduction in carbohydrates, a keto diet keeps hemoglobin A1c levels between five and ten percent with seven and under being ideal for those with diabetes. It is unclear whether it is keto specifically or the reduction of carbohydrates or weight loss that are credited to the improvement. Losing weight can significantly improve blood sugar levels as well as low-carb diets. Processed carbohydrates such as white bread and beverages with refined sugar can quickly raise blood sugar and so avoiding these foods and drinks can help to manage diabetes.
The ketogenic diet, originally created for those with epilepsy, allows for 50 grams or less of carbohydrates per day. Grains, breads, and cereals are avoided as well as fruits and vegetables, on occasion. It is a drastic change to the typical lifestyle, but it can have drastic results. In the study, 130 people with type 2 diabetes between the ages of 35 and 60, followed a keto diet for weeks. One third of the study group were female. There was an average weight loss between 15 and 22 pounds. Before the study, the volunteers were considered slightly overweight and after the study, they were in the normal weight category. The diet allowed for no more than 20 grams of carbohydrates per day.
The typical Indian diet contains around 300 to 400 carbohydrates per day with wheat and rice products being popular. The diet for the study contained fats like butter and coconut oil as well as animal products like chicken, eggs, lamb, pork, dairy, leafy green vegetables and other green vegetables. Root vegetables were avoided, and the calorie count was between 1,500 and 2,000 calories per day. The average hemoglobin A1c dropped nearly 1.5% after three months and mild constipation was the only negative symptom. With that said, more than 10% of volunteers dropped out of the study as they found it too difficult to maintain. The reasons could have cultural or economical. There was also concern for increased risk of heart disease.
The general recommendation based on these findings is to reduce carbohydrate intake, but not to cut them out completely as there are certain healthy carbohydrates. It is also important to maintain a diet that is realistic and not burdensome. Keeping a food log and working with a dietician is the best course of action. Coming up with an eating plan that includes food that you enjoy is important.