Top 20 Best Keto Snacks You Can Buy from Amazon or Walmart Today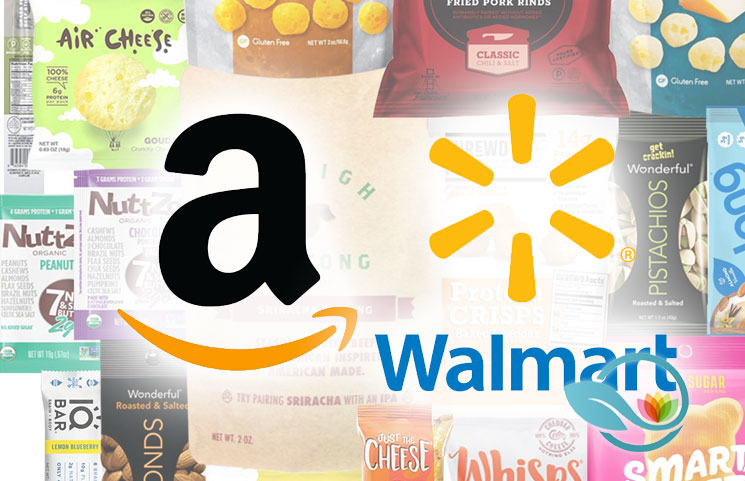 The keto diet is one of the trendiest diets of the past few years. The diet has been fuelled by incredible success stories: ordinary people have been able to shed pounds – and keep them off – by keeping their body in a state of ketosis.
As the keto diet has become increasingly popular, it's been easier to find good keto snacks. Today, major retailers like Walmart and Amazon offer a wide range of keto-friendly chips, cookies, shakes, and even pasta sauces. Today, we're highlighting some of our favorite keto snacks available from Amazon or Walmart today.
BisKeto Low Carb Cookies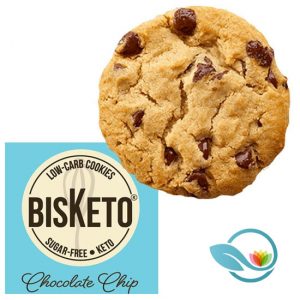 The BisKeto Low Carb Almond Cookies are priced under $2 a cookie, available from Amazon for $23 for a pack of 12. The cookies taste more like biscotti than a traditional cookie, making them perfect to eat with afternoon tea. They're advertised as "keto's most flavorful cookie". There's just 1.5g of net carbs in each serving and 0g of sugar (the cookies use erythritol as a sweetener instead).
Tease Tea 15-Day Triple Teatox Cleanse and Detox Kit
Tease offers a 15-Day Triple Teatox Kit at a price of $22 from Amazon. The kit includes a daytime and evening blend. Some keto dieters will add a splash of heavy whipping cream to the tea to up their fat intake. If you're looking to detoxify your body without doing a full juice cleanse or something intense, then the Tease 15-Day Teatox is an easy two-week program.
SweetLeaf Sweet Drops Liquid Stevia Sweetener, Vanilla Creme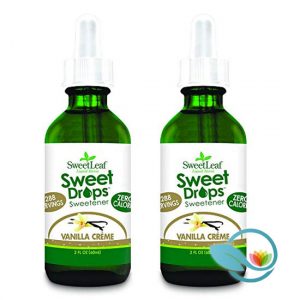 Available for under $10 on Amazon and other retailers, SweetLeaf's Sweet Drops Sweetener can be added to hot or iced tea to satisfy your sugar cravings. Some even add it to heavy whipping cream to give it an extra dose of sweetness. You get all of that tasty vanilla sweetness with low carbs and no sugar.
Southern Recipe Pork Rinds, Spicy Dill
If you're looking for some of the tastiest keto chips on the market today, then the Southern Recipe Spicy Dill Flavored Small Batch Pork Rinds Fried in Sunflower Oil might be the right choice for you. They're as tasty as you would expect. They taste like a fried pork rind but with a fraction of the nutritional damage. Get them from Amazon for $10 for a two-pack. They're also available from Walmart, although they tend to be more expensive.
Now Keto MCT Oil Powder, Salted Caramel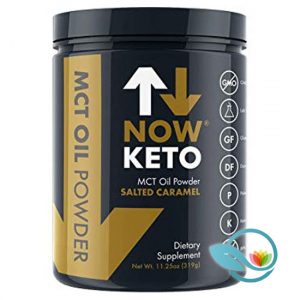 A good MCT oil supplement is crucial for any keto dieter. It's like a cheat code to hitting your macros for the day. A container of the Now Keto MCT Oil Powder is priced at $35 from Amazon with approximately 30 servings in each container. There's 7g of total fat in each container (10% of your Daily Value), all of which is saturated fat (34% of your Daily Value). Kickstart your body into ketosis by putting this medium chain triglyceride (MCT) oil in coffee with a splash of heavy cream or in other foods and beverages. Salted caramel isn't for everyone, but if you like the flavor, then this is a great MCT oil to pick up.
True Lemon, Lime, Orange, and Grapefruit Sampler Pack
It's easy to get thirsty while keto dieting. True Lemon, True Lime, True Orange, and True Grapefruit can be a gamechanger for quenching your thirst. Priced at $15 for a sample pack containing all four flavors, the supplements can easily be added to water to make it more flavorful and drinkable. The powders consist of cold-pressed crystallized fruit with no stevia added: it's just natural fruit juice that can give any drink an extra kick. It's like fruit juice with the water removed.
Keto-Friendly, Stevia Sweetened Fruity Gummy Bears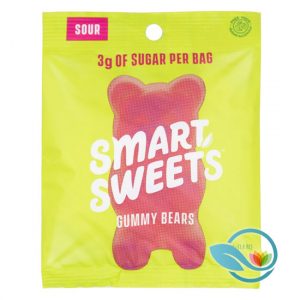 A sample pack of these delicious gummy bears is priced at $14 from Amazon. It's one of the first products that pops up when you search for "keto candy" online. The gummies come in four different flavors, including Sweet Fish, Sour Blast Buddies, Fruity Gummy Bears, and Sour Gummy Bears. Each gummy is sweetened with stevia extract. With just 3g of sugar in an entire bag of gummy bears, it's a guilt-free way to quench your sweet cravings.
Quest Nutrition Tortilla Style Protein Chips, Chili Lime
Do you miss the taste of Doritos and similar carb-heavy chips? If so, then the Quest Nutrition Tortilla Style Protein Chips in Chili Lime flavor may quench that craving. There's just 3g of net carbs in each serving. Plus, an 8-pack container of chips is surprisingly affordable, priced at just $17 on Amazon.
Don't like Chili Lime? Try out the ranch or nacho flavors. Whatever flavor you pick, it's like a keto-friendly Dorito.
Keto Chow Low Carb Meal Replacement Shake Mix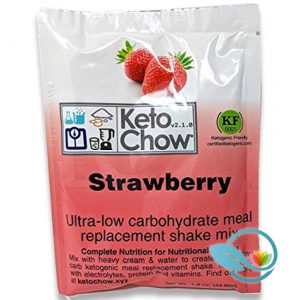 Priced at $72 for 21 servings, this protein shake is one of the priciest on the market. However, it's also one of the best-rated meal replacement shakes in the keto industry. It's available in banana, chocolate, and chocolate mint flavors and provides complete nutrition for keto dieters. You can take the powder on its own or, for an extra boost of fat, you can mix it with heavy cream and/or avocado oil (instructions on the side of the label explain how much to add). Some people just mix it with water to limit carb intake even further.
Ketologie Keto Shake
Ketologie is one of the best-known names in the keto diet space. Priced at $43 for 18 servings, Ketologie's Keto Shake is more affordable than the Keto Chow shake above. It also has more carbs (14g of carbs per serving). However, with 25g of fat, 22g of saturated fat, and 14g of protein per serving, it's also a great way to meet your keto macros for the day. It's available in chocolate, strawberry, and vanilla flavors.
Rao's Homemade Marinara Sauce
Walmart tends to offer this pasta sauce at a cheaper price than Amazon, selling it for as little as $6 per jar as opposed to $11 on Amazon. Each serving of the Marinara Sauce contains 4g of carbohydrates, making it ideal for use on cauliflower pizza dough or the low carb pasta of your choice. Add it to spaghetti squash for a keto meal you'll return to again and again.
G Hughes Sugar Free Ketchup, Hickory, and Original Sauces
Priced at $21 for a pack of 3 x 13 oz bottles in different flavors, these sugar-free sauces are tangy and guilt-free. If you are missing ketchup and other sauces while following your keto diet, then the G Hughes lineup makes it easy to add a splash of flavor to anything. You will be surprised by how much these sauces taste like the real thing.
Ultima Replenisher Electrolyte Powder, Raspberry and Lemonade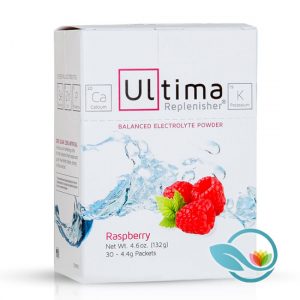 Want to make sure you're staying hydrated? The Ultima Replenisher Electrolyte Powder comes in Raspberry and Lemonade flavors while providing you with a heavy dose of electrolytes. It not only gives you potassium, calcium, phosphorous, and chloride, but it also tastes great. A variety pack of 40 packets is priced at $33 from Amazon. You'll get 20 single-serve packets each of raspberry and lemonade. Just add the packets to water.
Bang Energy Drink Variety Pack
One of the best things about the keto diet compared to other diets is the energy boost: keto dieters tend to have higher energy levels than they do following, say, a low-calorie or low-fat diet. However, if you need an extra boost of energy, then the Bang Energy Drink Variety Pack give you a sharp boost of energy with no calories. There are 12 different flavors available, including Black Cherry Vanilla, Rainbow Unicorn, and Pina Colada. A 12-pack variety pack is priced at $31 and includes 4 different flavors (3 cans each). The energy drinks are packed with B vitamins and even a creatine blend.
Smartcake Gluten Free Snack Cakes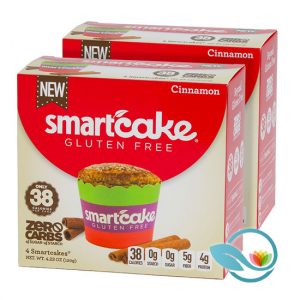 If you're looking for a gluten-free, nutrient-dense high-protein keto snack, then the Smartcake bundle from Amazon may be the right choice for you. There are just 38 calories per cake, with each cake delivering a high dose of fiber and a low dose of carbs and sugar without spiking your blood sugar. In fact, there's 0g of carbs and 0g of sugar in each cake. A 4 pack of the cakes from Amazon includes 2 Lemon Gourmet boxes and 2 Cinnamon Gourmet boxes.
POSHI Marinated Vegetable Snack, Variety Starter Pack
POSHI sells a pack of marinated vegetables that are perfect for snacking. A variety starter pack from Amazon includes a mix of artichoke, asparagus, and French bean flavors. You get a tangy, crunchy, and delicious treat you can enjoy anywhere. Each pack is rich with fiber, protein, and micronutrients while being surprisingly low in calories.
Oloves Natural Pitted Olives Variety Pack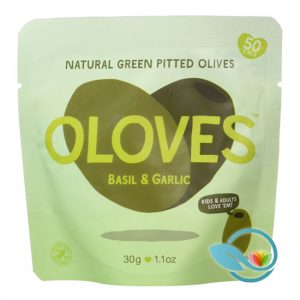 This is another tasty and healthy keto snack available in four flavors, including Basil & Garlic, Chili & Oregano, Lemon & Rosemary, and Black Olive Chili & Garlic. Each pack contains 50 calories while being low in saturated fats, making them ideal for a mid-day snack or for lunch. You get big, juicy olives seasoned with any of the toppings we mentioned above. In addition to being keto-friendly, the Oloves are Whole 30 friendly as well.
Lily's Chocolate
It's hard to find a better keto chocolate than Lily's Chocolate. Priced at $32 for a 6 pack of chocolate bars, Lily's comes in a variety of flavors, including Creamy Milk, Almond, Coconut, Salted Almond Milk, Crispy Rice, and Original. The colorfully-decorated packages hide delicious dark chocolate inside (although some varieties use milk chocolate). The bars also contain no added sugar, but are sweetened with stevia to give them an extra burst of flavor. Overall, Lily's Chocolates are some of the best keto snacks from Amazon or Walmart.
HighKey Snacks Keto Mini Cookies, Snickerdoodle or Chocolate Chip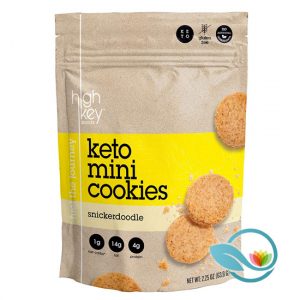 We prefer the Snickerdoodle option, although the Chocolate Chip flavor is pretty good too. Priced at 14 for a pack of 3 x 2.25 oz bags, these mini cookies are a low carb snack perfect for keto dieters. There are 9g of total carbs in each serving along with 14g of total fat (6g of saturated fat), and 4g of protein. The cookies are sweetened with erythritol, monk fruit extract, vanilla extract, and stevia.
Yo Mama's Keto Friendly Marinara Pasta Sauce
Similar to the Rao's pasta sauce we mentioned above, Yo Mama's Keto Friendly Marinara Pasta Sauce advertises itself as the best tasting pasta sauce on the planet. It also claims to be sourced from an "old world Italian grandma recipe". The marinara pasta sauce is low-sodium, preservative-free, paleo-friendly, low-glycemic, and has no sugar added. If you're looking for an easy pasta sauce to add to low-carb pasta, spaghetti squash, and other dishes, then Yo Mama's Keto Friendly Marinara Pasta Sauce is a winner.
Check out any of the keto snacks listed above from Amazon, Walmart, and other major retailers today!
MegaFood Gummy Vitamins: Healthy Organic Real Food Edible Supplements?
The Gummy Vitamins by MegaFood are a supplement that allows consumers to enhance their health with different flavors and nutritional benefits. The vitamins can be purchased exclusively from the official MegaFood website.
What are Gummy Vitamins by MegaFood?
Vitamins are an easy way to give the body what it is missing during the day, depending on what the user wants to improve. MegaFood decided to come out with a line of Gummy Vitamins and supplements, using real food. Right now, there are quite a large range of vitamins, and consumers can even get some of them in different flavors.
Available Vitamins
The MegaFood gummy vitamins vary greatly, but the first one featured is the B12 Energy supplement, whish starts at $17.62, and can be purchased in either ginger or cranberry flavors.
Consumers that want to ease their inflammation can use the Turmeric Inflammation Response formula. It helps with healthy inflammation and is available for $28.85.
The Melatonin Berry Good Sleep formula is meant for consumers that want to be able to relax the body enough to get to sleep. Melatonin is a natural hormone that exists in the body, and the use of a supplement will help the user get the rest that they need for $21.05.
The Elderberry Immune Support formula is for consumers that want to improve the function of their immune system. The sweet berry flavor simply adds to the enjoyment of this product, which consumers can take every day for $22.61.
To view the rest of the gummy vitamins from MegaFood, visit https://www.megafood.com/vitamins-supplements/gummies/.
Contacting MegaFood
If consumers want to learn more about the gummy vitamins, or about the other products available, they can reach out to the customer service team by sending a message through the contact form at https://www.megafood.com/contactus.
For a more immediate response, consumers can call 1-800-848-2542.
MegaFood Gummy Vitamins Review Summary
The gummy vitamins from MegaFood deal with a multitude of typical issues that the body faces, using the natural support from these ingredients to help. Since many people have issues with swallowing big capsules with regular vitamins, the gummies offer the chance to actually enjoy this necessary part of their routine.
Nutriana Tart Cherry Extract: Uric Cleanse with Turmeric and Celery Seed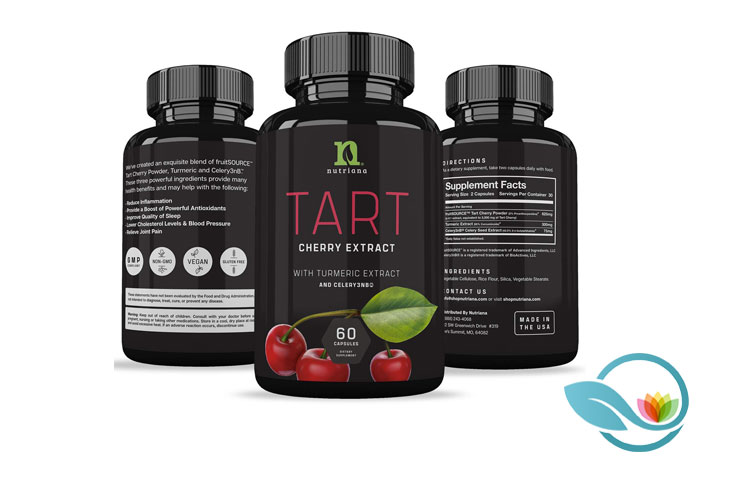 Tart is a supplement that primarily uses cherry extract as a way to increase antioxidants in the body. The product includes melatonin sources and can be purchased with or without a subscription on Amazon.com.
What is Tart?
As the body gets older, everything from the joints to the muscles can become exhausted quickly. Even with a healthy diet, this deterioration can still happen, which is why Nutriana developed Tart.
Tart focuses on the use of cherry to increase antioxidants, support the joints, and prevent muscle fatigue after workouts. The use of cherry in this supplement will provide the user with natural melatonin, which the body naturally produces when it knows it is time to sleep.
The advertisement for Tart also indicates that it can:
Reduce inflammation
Fight against free radicals
Lower blood pressure
Reduce cholesterol levels
Read on below to find out what is in this product to help it work.
How It Works
Within the Tart supplement, consumers will find:
fruitSOURCE Tart Cherry Powder
Turmeric Extract
Celery2nB Celery seed extract
Consumers only need to take two capsules each day to get the desired effect.
Purchasing Tart
Tart is presently available with Amazon Prime, where it is listed for $19.95 as a one-time purchase. However, consumers will reduce their price to $18.95 if they sign up for a subscription to the product.
Contacting the Creators of Tart
Even with the information provided on Amazon about this product, consumers may end up with questions. If the user needs to speak with customer service, they can be reached by calling 1-888-243-4068, or by sending an email to info@shopnutriana.com.
Summary
Tart is meant for any consumer that wants to improve their muscles and strengthen their joints. It is not advertised as anti-aging, but it does seem to help with many concerns that are related to the aging process. With only two capsules daily, consumers won't likely have to change any of their lifestyle to get the desired effect.
Vous Vitamins: Custom Nutrition Survey and Personalized MultiVitamin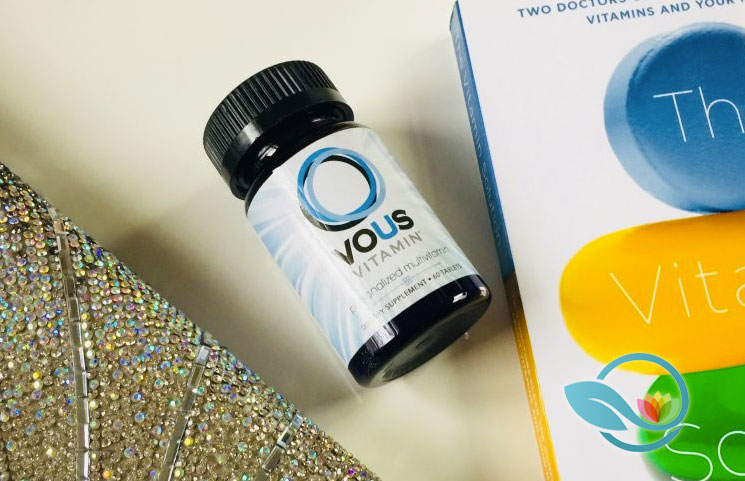 There are many different ways to care for one's health and wellness. While diet and exercise are certainly promising methods, sometimes the body needs additional support, which can be derived from vitamin and mineral supplements. With so many brands o the market, though, it can be quite difficult to find the right option. The good news is that this review may have a prime suggestion, called Vous Vitamins.
About Vous Vitamins
Vous Vitamins is a vitamin brand created by two women who are both friends and doctors. As the brand explains on its website, the founders were appalled that the FDA does not regulate supplements and that their patients; needs were not being adequately met with off the shelf products. After doing extensive research and product development, the founders created their own vitamin company – Vous Vitamins – that is dedicated to quality, honesty, and transparency. The supplements are premium and all-natural vitamin supplements and products that are customized to the unique health needs of each individual. The brand's system is based on decades of medical training and in-field expertise in various areas, such as endocrinology, metabolism, and preventative health.
Personal Profile to Create Custom Vitamins
One of the key components of Vous Vitamins is that the brand has a personal profile feature that enables men and women to create custom vitamins. This feature enables users to determine what vitamins may be best for them. The survey is brief, confidential, and diagnostic. It also takes just five minutes, according to the brand. To start the survey, all users need to do is to input their email address and to answer the questions asked.
The Benefits of Personalized Vitamins
There are a number of benefits associated with taking personalized multivitamins by Vous Vitamins. The vitamins recommended based upon one's diet, lifestyle, health history, and needs. My choosing vitamins that are specific to each individual, users may be able to experience better results.
Return Policy
Before purchasing any product, it is useful to understand the return policy. In this case, the brand explains on its website that "customers can return any vitamin for any reason post-marked within 30 days of purchase via the United States Postal Service. Full refunds are given to the personalized multivitamins if you are not completely satisfied." Keep in mind that shipping charges are non-refundable.
Vous Vitamins Review Summary
Overall, those who are looking for quality vitamins that they may be able to count on may want to consider adding Vous Vitamins to their lifestyle. To learn more about the vitamins and to place an order, just visit the brand's website today.