Does Poor Diet Affect Sleep? New University Study Reveals Insights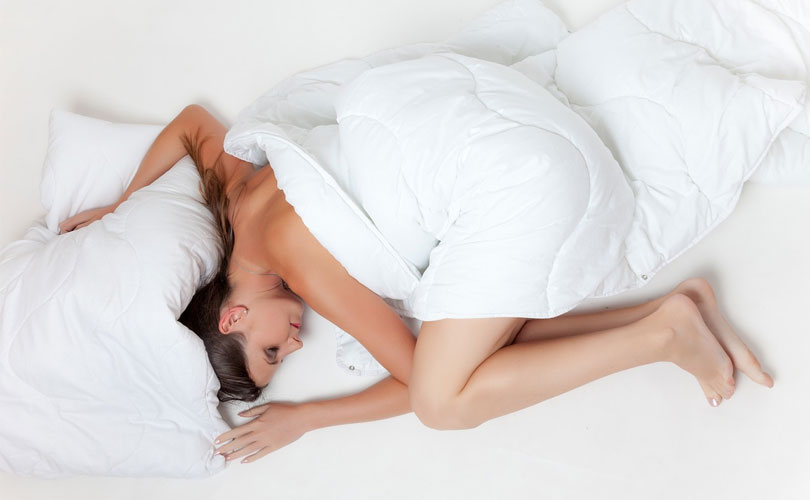 According to a recent study by Columbia University Irving Medical Center, there may be a connection between poor sleep and lower quality diet. The study assessed 500 women, and was published in the Journal of the American Heart Association.
Researched analyzed the sleep and eating habits among the women, whose ages ranged from 20 to 76. A few of the sleep factors researchers assessed included ability to fall asleep, insomnia, and the quality of sleep. Women also reported the types of foods that they consumed over the course of a year.
Per the research study, added sugars associated with diabetes and obesity influenced worse sleep quality. Further, consuming more calories and more food by weight influenced a longer time to fall asleep, and women with severe insomnia consumed more food and fewer "healthy fats."
Faris Zuraikat, PhD, who is a postdoctoral fellow at Columbia University Vagelos College of Physicians and Surgeons, shared in the a report on the study that "Poor sleep quality may lead to excessive food and calorie intake by stimulating hunger signals or suppressing signals of fullness."
The report also went on to say:
"These findings build upon the well‐established link between sleep duration and diet by demonstrating that quality of sleep is also related to overall caloric intake and the amount and types of food consumed. Importantly, this is one of the earliest observations of associations of overall sleep quality, sleep‐onset latency, and insomnia with diet quality in women across a broad range of ages and race/ethnicities, thereby extending findings of a sleep–diet relation previously demonstrated in populations differing in characteristics such as age ​and sex. By showing that poor sleep quality can be linked to overeating and poor diet quality in women, this study provides insight into a potential mechanism underlying the relationship between sleep quality and cardiometabolic health in a population at increased risk for sleep disturbances and prone to CVD."