Reviewing the Best Curcumin Supplements in 2019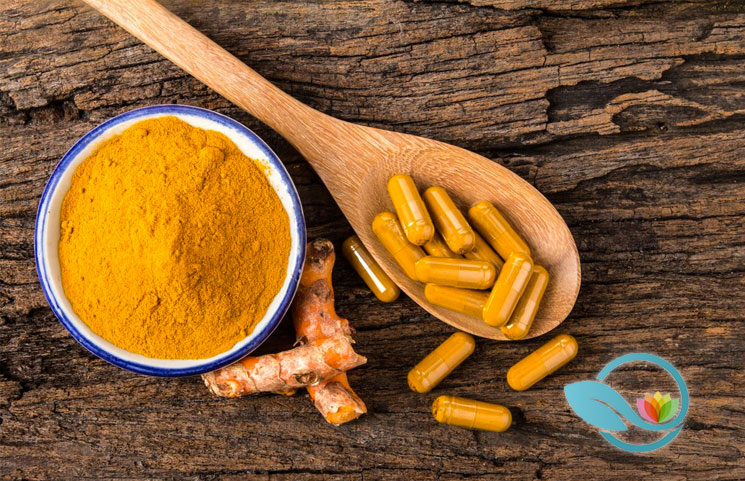 - ad -

Curcumin has been one of the trendiest compounds in the health supplement community in recent years. Found inside turmeric root, curcumin has powerful anti-inflammatory properties. Some even believe curcumin can kill cancer cells.
Curcumin has a lot of buzz for good reason. Unfortunately, all of that buzz has also led to a problem: there are hundreds of curcumin supplements on the market that all seem to offer similar benefits.
Best Curcumin Supplement in 2019
What's the best curcumin supplement in 2019? Which curcumin supplement should you use? Today, we're highlighting everything you need to know about curcumin supplements in 2019.
1MD Advanced Turmeric Curcumin X285
1MD's Advanced Turmeric Curcumin X285 claims to be one of the most potent turmeric supplements on the market. Sure, the name sounds more like a Star Wars fighter than a nutritional supplement. However, X285 may be the most potent option on the market.
First, the name "1MD" actually means something here: the supplement is recommended by one of the leading cardiologists on the market, Dr. Michael Fenster. The board-certified cardiologists claims to "stand behind 1MD's Advanced Turmeric Curcumin X285 formula" because it combines "two clinically studied, patented ingredients, Longvida Turmeric Curcumin and WorkVel Boswellia Serrata, both clinically shown to boost systemic health."
Some of the claimed benefits of the supplement include better joint health and improved mental clarity, among other benefits. The product is also all-natural and made in the United States in an cGMP-certified, FDA-registered facility.
Doctor Recommended Turmeric Curcumin
With an incredible 2250mg of turmeric root extract in each dose, the Doctor Recommended Turmeric Curcumin supplement is one of the most powerful options on this list. The formula consists of 100% organic turmeric with non-GMO ingredients and zero fillers. The formula is also vegan, Halal, and Kosher.
It's important to note that the total formula is 2250mg: there certainly isn't 2250mg of turmeric extract in each dose. That number includes 1500mg of organic turmeric root and 625mg of turmeric extract. Other listed ingredients include 30mg of organic triphala powder and 10mg of BioPerine black pepper extract.
As you might expect for a larger dose, you'll need to take three capsules of the Doctor Recommended Turmeric Curcumin supplement for each serving. However, each bottle of the supplement contains 180 capsules, good for a 60 day supply.
NatureWise Curcumin
With 750mg of curcumin in each capsule, NatureWise's Curcumin supplement is one of the most powerful supplements on this list. There's more than just curcumin inside as well: the supplement also contains BioPerine black pepper extract for absorption and ginger for its antioxidant properties.
NatureWise claims ginger "is a polyphenol with complementary antioxidant properties [that]…may assist in several protective functions in the GI tract and in the liver."
BioPerine, meanwhile, is found in most curcumin supplements on the market. In one study, BioPerine was shown to boost absorption of curcumin by as much as 4x.
We also appreciate the fact that NatureWise has made their supplement non-GMO, vegan, and gluten free. You can buy a 1 month supply (90 capsules) or a 2 month supply (180 capsules) from Amazon.
Solgar Full Spectrum Curcumin
Typically, you hear the words "full spectrum" in the CBD community, where using the full hemp plant gives users a "full spectrum" of benefits. However, Solgar calls their supplement, "Full Spectrum Curcumin" – and for good reason: Solgar has used the whole liquid extract instead of the standardized extracts used by other companies.
Using the full liquid extract of curcumin is both a good and bad thing: Full Spectrum Curcumin has a lower dosage per capsule. However, Solgar also claims that using the full spectrum version of curcumin makes the supplement "185 times" more effective. That's a big claim – but Solgar is also one of the most reputable supplement makers in the game.
If you agree with Solgar and believe curcumin is more effective when using the whole liquid as opposed to an extract, then Solgar's Full Spectrum Curcumin may be one of the best on the market.
BioSchwartz Premium Ultra Pure Turmeric Curcumin
The worst part about the supplement is the name: "Premium Ultra Pure Turmeric Curcumin" sounds like BioSchwartz has tried to cram every buzzword into their name.
Awkward name aside, BioSchwartz's turmeric supplement delivers 500mg of formula in each vegetarian capsule.
As you might expect, each capsule also contains a healthy dose of BioPerine black pepper extract that has a proven ability to boost the absorption of turmeric.
Jarrow Formulas Curcumin 95
Jarrow Formulas may be the most pure curcumin supplement on the market. The formula consists of 95% active curcuminoids, which is similar to the concentration of other supplements on this list. However, unlike most other supplements on this list, Curcumin 95 has no other ingredients – not even BioPerine. It's just a simple turmeric formula with nothing else added.
The supplement is gluten-free, and each package comes with 120 vegetarian capsules with 500mg in each capsule. Jarrow Formulas claims their supplement can support joint function and provide your body with valuable antioxidants.
Doctor's Best High Absorption Curcumin
Doctor's Best is based on the idea of providing "science based nutrition". Their curcumin supplement is called High Absorption Curcumin from Turmeric Root.
Like other supplements on this list, it claims to support joint health by neutralizing free radicals in the body. The formula is standardized to contain 95% curcuminoids, with each capsule containing 1000mg of curcumin along with 6mg of BioPerine.
Unlike many other supplements listed here, Doctor's Best High Absorption Curcumin is not vegetarian: the formula is packaged into gelatin capsules.
NOW Curcumin
NOW Foods sells its no-nonsense curcumin supplement online through its official website and through Amazon. The supplement is standardized to contain 95% curcuminoids. There's 630mg of curcuminoids and 665mg of curcumin in each vegetarian capsule. There are 60 capsules in each package.
One of the unique things about the NOW Curcumin supplement is that there are no other listed ingredients: there's only one listed active ingredient and it's turmeric root extract. Other inactive ingredients include the cellulose capsule and the silica and magnesium stearate.
If you're looking for a no-nonsense turmeric supplement available at a surprisingly reasonable price, then the NOW Curcumin supplement may be the right choice for you.
Nature's Nutrition Turmeric Curcumin
With 700mg of curcumin in each capsule and 1500mg of formula per serving, the Nature's Nutrition Turmeric Curcumin supplement is one of the heftier options on this page. Along with turmeric extract, the supplement includes black pepper extract for absorption.
Interestingly, Nature's Nutrition does not use BioPerine, the popular trademarked version of black pepper extract used by most other supplements on this page. Instead, Nature's Nutrition uses its own in-house version of black pepper extract. We assume the two work in similar ways, but it also allows Nature's Nutrition to save money and offer their supplement at a lower cost than other options on this page.
Qunol Extra Strength Turmeric Curcumin Complex
Qunol's turmeric supplement is one of the bestsellers on Amazon. It's also one of the few turmeric supplements that qualifies as an "Amazon's Choice" product.
We do have one problem with Qunol's turmeric supplement: the supplement prominently advertises the number "1000mg" all over the packaging and Amazon sales page. Until you read the fine print, however, you won't learn that there's 1000mg in each two capsule serving – not 1,000mg in each capsule as you are led to believe.
Nevertheless, Qunol's turmeric supplement makes up for its shady marketing strategies using its "water dispersion technology". The company claims to use a unique formula that "delivers superior absorption". Regular turmeric does not dissolve in water, but the formula used in Qunol's supplement does dissolve. Qunol claims this gives their supplement "ultra high absorption" properties.
Gaia Herbs Turmeric Supreme Extra Strength
Supplement maker Gaia Herbs sells a turmeric supplement called Turmeric Supreme. It's one of the best-selling turmeric supplements on Amazon.
One of the things we appreciate about the Gaia Herbs turmeric supplement is that the turmeric roots are grown at the Gaia Herbs farm in North Carolina. Instead of shipping its turmeric roots from overseas, Gaia Herbs grows them in the United States. Most other companies just manufacture the pills in the United States without actually disclosing the source of their turmeric root.
The Gaia Herbs turmeric supplement may seem lower than some of the other doses listed here. There's 406mg of organic turmeric root extract in each capsule along with 42mg of "ecologically harvested" turmeric root extract. There's also black pepper extract to boost absorption. Nevertheless, if high-quality turmeric source is more important to you than dosage, then this may be the right choice for you.
Amazon Elements Turmeric Complex
Amazon Elements sells a basic, no-nonsense turmeric supplement under the Amazon Elements brand. The supplement contains 400mg of turmeric root extract, 140mg of ginger root, and 10mg of black pepper extract in each one capsule serving. It's priced at a reasonable rate compared to most other supplements on this list.
If you're looking for a cost-effective curcumin product that still contains bio-absorption-enhancing black pepper extract and ginger root, then the Amazon Elements Turmeric Complex is a great choice.
Life Extension Super Bio-Curcumin
Life Extension makes it obvious from the name: the company believes its supplements can extend your lifespan. However, with just 400mg of curcumin in each capsule, Life Extension's Super Bio-Curcumin supplement fails to compete with some of the options further up this page.
Life Extension combats their low dosage with an interesting claim, however: they claim their supplement is absorbed seven times more effectively than a traditional curcumin supplement. How? We don't know – Life Extension doesn't provide any evidence to support this claim.
Nature Made Turmeric Curcumin 500mg
The Nature Made Turmeric Curcumin supplement is affordable and straightforward. There's 500mg of formula in each capsule.
Nature Made claims their turmeric curcumin is the "number one pharmacist recommended" supplement on the market, although they don't provide a source for that claim.
One of the drawbacks of Nature Made's Turmeric Curcumin supplement is the physical size of each pill: some reviewers claim that the pills are too large to comfortably swallow.
Health Plus Prime Turmeric Curcumin
Health Plus Prime's Turmeric Curcumin supplement works in a similar way to other standard options on this page. There's a 600mg dose of curcumin in each capsule. And, like many other curcumin supplements, BioPerine has been added to boost absorption.
Health Plus Prime's nutritional supplements were originally sold through Amazon. However, the company now only sells their Turmeric Curcumin supplement and other supplements online through their official website.
Who Should Buy Curcumin?
Curcumin is a powerful antioxidant responsible for many of the health benefits of turmeric. As an antioxidant, curcumin neutralizes free radicals throughout the body.
Many people use curcumin to sooth soreness throughout the body. Arthritis sufferers, for example, are some of the most prolific curcumin users in the world.
Some believe that curcumin does more than just soothe arthritis pain, however. Many people swear that curcumin has the ability to reduce your risk of chronic disease, for example. Many people also believe curcumin reduces inflammation in the digestive tract. Some even think curcumin has anti-cancer properties – although these effects have not been observed in any professional study.
There's mounting evidence that inflammation is the root cause of many degenerative diseases. For that reason, many people have begun seeking a way to implement anti-inflammatory supplements into their daily regimen.
Curcumin has proven antioxidant and anti-inflammatory characteristics. If you're looking for an easy way to incorporate a powerful antioxidant and anti-inflammatory supplement into your routine, then a good turmeric or curcumin supplement can certainly help.
How We Ranked Turmeric Supplements
Our editorial team spent hundreds of hours collecting the rankings above. We pored over research studies. We analyzed each company in detail. We checked the medical board of each company to verify their experience and background. We looked at dosing, ingredients, purity, sourcing, and everything else that goes into making a turmeric supplement great.
Some of the key factors behind our rankings included:
Dosage:
Many turmeric supplement makers get their turmeric root from similar sources. As such, dosage is one of the best ways to see how supplements line up against one another. The two supplements at the top of the list are two of the highest dosage turmeric supplements available today.
Bio-Absorption:
Bio-absorption refers to your body's ability to extract the maximum nutritional value from a particular food or supplement. Studies have shown that – for whatever reason – turmeric extract works best when taken with black pepper extract. Some studies have also shown that ginger root extraction can increase bio-absorption. Some of the most popular turmeric supplements on the market today contain 10mg or more of BioPerine black pepper extract, helping your body absorb more curcumin.
Ingredient Purity:
Most supplement makers claim to offer 95% curcuminoids in their formula. It's hard to verify these numbers without professional lab testing equipment, however, and few companies publish third party lab results. In addition, some supplement makers publish the specific curcuminoids inside, while others are less transparent, possibly filling their supplements with binders and fillers.
Pricing:
You might have the best curcumin supplement in the world – but it's not going to matter much to the average person if that supplement costs $500 per bottle. We took pricing and value into consideration when analyzing the rankings above.
Inactive Ingredients:
Today, supplement makers package their pills into gelatin, vegetarian, or vegan capsules. We looked at these inactive ingredients and used them (as a small factor) when collecting our rankings.
Benefits of Curcumin
In 2019, we know more about the benefits of curcumin than ever before. Scientific studies on curcumin and turmeric continue to be released every year, making it easier to see exactly how this miracle root seems to work.
Some of the benefits of curcumin, according to various studies, include:
Reduced inflammation
Preventing degenerative diseases like Alzheimer's
Reducing symptoms of arthritis
Soothing pain and stiffness related to aging
By reducing inflammation throughout the body, it's possible that curcumin has the ability to reduce the risk of countless diseases. Inflammation is the root cause of many diseases, which is why anti-inflammatory supplements have become so popular.
In terms of real scientific research, one study published in the International Journal of Pharmaceutics in 1990 found curcumin to be "a potent anti-inflammatory agent" and "free radical scavenger". Researchers specifically analyzed curcumin's ability to scavenge superoxide, concluding that curcumin "was found to be a potent scavenger."
Another study showed that curcumin could protect the liver – particularly for patients undergoing chemotherapy. That study, published in Experimental and Therapeutic Medicine in 2015, analyzed dozens of existing studies on turmeric and curcumin over the years. After reviewing all of this information, researchers came up with the following conclusion:
"All the studies reviewed herein suggest that curcumin is able to exert anti‑inflammatory, antiplatelet, antioxidative, hepatoprotective and antitumor activities, particularly against cancers of the liver, skin, pancreas, prostate, ovary, lung and head neck, as well as having a positive effect in the treatment of arthritis."
So what's the catch with curcumin? Well, one of the problems with curcumin and turmeric is that it's difficult for your body to absorb and utilize the compound. In one study, only 60% of curcumin was absorbed in mice that were given the equivalent of a 400mg dose of curcumin. It's believed that the absorption might be even lower in humans because we have more complex and advanced digestive systems.
In terms of digestive inflammation, curcumin has shown an ability to soothe inflammation in the digestive tract. In fact, a growing number of probiotic supplement makers have added curcumin to their supplements for precisely this reason. Curcumin's purported ability to soothe the digestive tract was reinforced in this study published in the Journal of the Medical Association of Thailand in 1989, where researchers found that approximately 87% of hospital patients responded to treatment of digestive discomfort with curcumin.
Other studies have shown that curcumin's digestive soothing ability is so powerful that it can reduce symptoms of ulcerative colitis, even putting patients into remittance. In this study, curcumin was found to vastly reduce the time to ulcerative colitis (UC) remittance when used in combination with a popular UC drug compared to a control group that only took the UC drug.
Finally, many people swear by curcumin's ability to reduce symptoms of arthritis. These effects have been observed in multiple studies. In this study, researchers summarized dozens of existing studies on curcumin and arthritis and found there was a definite connection showing curcumin could reduce symptoms of rheumatoid arthritis.
In a separate study, researchers found that using 500mg of curcumin twice a day could reduce symptoms of arthritis.
Researchers have also found that curcumin can significantly reduce the symptoms of osteoarthritis. This is interesting because osteoarthritis and rheumatoid arthritis are two vastly different diseases: osteoarthritis comes from over-use of a joint, while rheumatoid arthritis is an autoimmune disease.
Curcumin's effectiveness at treating arthritis might be related to bone density: as the body gets older, bone density is decreased – particularly in older women. Eventually, for many, this turns into osteoporosis. One recent study published in the International Journal of Clinical and Experimental Pathology, however, suggests that curcumin can alter the activation of specific genes linked to bone density, potentially preventing osteoarthritis before it becomes serious. A similar study tracked 57 participants over a six month period and found that the curcumin group improved bone density significantly more than a control group.
Some bodybuilders use curcumin to reduce inflammation after a workout. Studies have reinforced curcumin's ability to cure post-workout soreness. In this study, scientists found that markers of inflammation and muscle damage were much lower in a curcumin group compared to a control group after a workout. Participants took 500mg of curcumin twice a day starting two days before exercise and continuing until the day after exercising, enjoying powerful anti-inflammatory results.
Surprisingly, curcumin may also be able to reduce allergy symptoms. In one study, researchers found that curcumin could improve breathing and reduce inflammation in the nose for those with allergies, compared to a control group. By taking 500mg of curcumin per day, you could be able to quickly relieve allergy symptoms.
Another surprising benefit of curcumin is that it may be able to prevent or delay the onset of type 2 diabetes. For prediabetic patients, curcumin has been shown to improve the functioning of beta cells – the same cells that produce insulin. When curcumin was given to prediabetic patients over a 9 month period, patients experienced improved insulin sensitivity. In this study, 16% of prediabetic patients from the control group developed full-blown type 2 diabetes, while no patients from the curcumin group developed full-blown type 2 diabetes. For this study, researchers gave participants 750mg curcumin twice per day.
You may also be able to reduce blood pressure with curcumin. One study showed that women who took curcumin supplements daily enjoyed similar blood pressure reduction benefits as women performing aerobic exercise. In other words, simply taking a curcumin supplement was as effective at lowering blood pressure as exercising regularly.
Could curcumin boost mental clarity? Studies have shown that curcumin may have powerful neuroprotective benefits. One study showed that curcumin boosts your short-term memory y increasing Rain Derived Neurotrophic Factor, or BDNF, for example. That means curcumin can make your brain bigger and smarter. In another study, researchers observed increased memory, calmness, and stress resilience in patients who had taken curcumin for four weeks. In another study, researchers found that curcumin "significantly increased" attention and memory compared with a placebo, with patients taking 1,000mg of curcumin per day.
Curcumin may have other neuroprotective benefits as well: it could reduce the risk of Alzheimer's disease and help patients fight back against dementia. In one study, researchers found that a curcumin group experienced reduced cognitive decline over a six month period. However, researchers weren't sure if curcumin worked by fighting oxidative stress, reducing inflammation, or affecting cell membranes in other ways. The jury is still out on whether or not curcumin can prevent dementia, but early results look promising.
Finally, you may wonder why many curcumin extracts contain BioPerine black pepper extract: well, research has shown that black pepper extract significantly boosts the ability for your body to absorb curcumin. In this study, researchers found black pepper extract could increase curcumin absorption in humans by 2,000%. Why? Researchers believe an ingredient in black pepper extract called piperine actually protects curcumin inside the body, giving your body time to absorb it before it gets broken down and passed out of the body.
Side Effects of Curcumin
Curcumin may have some side effects. One of the most common side effects of curcumin is also one of its most prized benefits: curcumin decreases inflammation and can reduce blood clotting, although this also means it can amplify the effects of blood thinning medication and blood pressure medication.
Similarly, curcumin can amplify the effects of a drug like Metformin, which reduces blood sugar and inflammation in patients with diabetes.
The effects listed above won't apply to most turmeric users – especially those who are taking supplements at their recommended doses. However, one of the worrying things about turmeric is that about 7% of imported turmeric is contaminated with salmonella and 12% has "filth" or bug parts packaged into the formula. This can lead to unpredictable curcumin side effects.
Typically, when using the doses found in most turmeric and curcumin supplements, you're unlikely to run into any issues. However, we recommend purchasing curcumin from reputable buyers and checking with your doctor before buying turmeric.
Recommended Dosage of Turmeric
The average curcumin supplement has a dose of between 500mg and 700mg of turmeric root extract per serving. Even with higher concentrations (95% curcuminoids), these dosages are generally safe for most people.
In fact, research suggests that curcumin and turmeric are safe up to food level dosages – or about 15,000mg (15g) per day).
Studies on turmeric show that benefits can be observed with between 500mg and 1,500mg per day, which is the approximate dosage used in every study listed above.
FAQs About Turmeric
Q: What's the difference between turmeric and curcumin?
A: Turmeric and curcumin are often used interchangeably – so we understand it can get confusing. However, they are not the same thing at all. Turmeric is a plant in the ginger family. The root of the turmeric plant contains high levels of a compound called turmeric.
When someone is talking about turmeric, they're generally talking about the powderized version of the turmeric root, which looks like a yellowish version of the ginger root. A turmeric supplement, meanwhile, will use either this whole raw powder or an extracted version of the powder.
Q: Is it safe to take my medication with turmeric?
A: We recommend talking to your doctor before taking turmeric with anything. Studies have shown that turmeric – in high doses – can interact with blood thinners, drugs that manipulate stomach acid levels, and antidiabetic drugs.
Generally, however, turmeric is safe for anyone to take when following the recommended dosages of the average supplement.
Q: How much curcumin is in turmeric root extract?
A: One study found that there's approximately 3.14% curcumin by weight in each pound of pure turmeric powder.
Q: How does curcumin work? What does it do in the body?
A: The primary benefits of curcumin seem to come from its antioxidant properties. These antioxidant properties sooth inflammation throughout the body by targeting free radicals. Many diseases are linked with inflammation, which is why some believe curcumin can help prevent the early onset of diseases.
Q: Why do so many curcumin supplements contain black pepper extract?
A: Black pepper extract has been shown to boost the bio-absorption of curcumin significantly. One study showed that it raised the bio-absorption by 2,000%, which means you can take less curcumin for the same benefits. That's why many curcumin supplements on the market today will contain about 10mg of black pepper extract per serving.
Q: What is BioPerine?
A: BioPerine is a trademarked form of black pepper extract. Piperine is the compound within black pepper that is thought to protect curcumin, which is why the formula is called BioPerine. You can find BioPerine in curcumin supplements. Or, you can buy BioPerine on its own.
Q: Can I get curcumin through eating foods like curry?
A: Certain compounds can be found naturally in foods. However, curcumin is generally only found in turmeric root extract. Turmeric is the only natural source of curcumin. Some people believe curry power contains high levels of curcumin, but this is misleading. Yes, 'turmeric' is a listed ingredient in many curry powders. However, it's found in small concentrations, and even pure turmeric only has a small concentration of curcumin.
Research on curcumin continues to grow. The more we learn about curcumin, however, the more it looks like it's one of the best anti-inflammatory and antioxidant supplements to take in 2019.