Reviewing The Best Beard Oil of 2019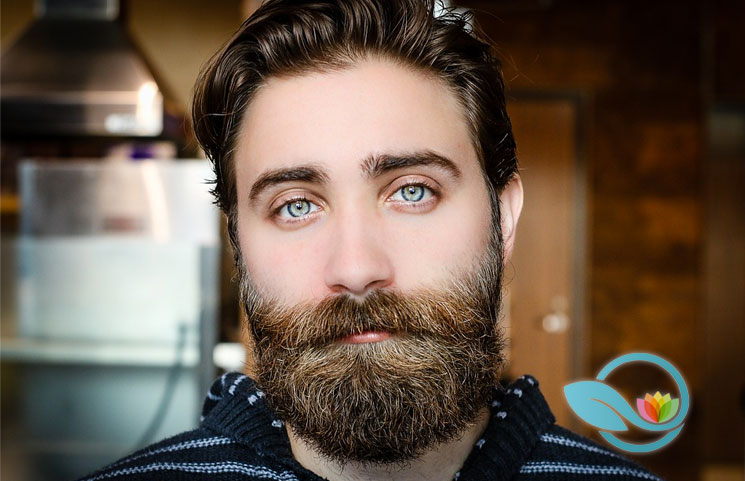 - ad -

Beard oil can make the difference between a good beard and a great beard.
After falling out of fashion for decades, beards have come back in a big way. Today, there are more beard oil options than ever from a growing number of distributors.
With so many options to choose from, it can be hard to know which beard oil is best for you. All beard oils make similar promises: most claim to strengthen, soften, and moisturize your beard and your skin in some way or another.
Best Beard Oils
Which beard oil is right for you? Here's our ranking of the best beard oil brands of 2019.
Bearded Bastard
Bearded Bastard combines a heavy-hitting name with heavy-hitting oils. There are simple, airy fragrances and rougher, more masculine fragrances. There are top-shelf luxury formulations and budget formulations.
Bearded Bastard makes a wide range of beard oils with all different fragrances. However, most Bearded Bastard beard oils have the same base formula: grape seed oil, sweet almond oil, argan oil, and jojoba oil. Of course, these are the same ingredients that can be found in many other oils on this list – but if they work well, then why change them?
Together, these four ingredients combine the strengths of many beard oils on this list. There's the acne-fighting power of argan oil, for example, and the moisturization of jojoba. Grape seed and sweet almond oil deliver powerful antioxidants to your beard and into your skin.
Honest Amish
Honest Amish is one of the more cleverly-named beard oil brands on the market today. It's also one of the bestselling beard oil lineups on Amazon. Some describe it as like a superfood for your beard: most oils contain common ingredients like argan oil and jojoba oil, both of which moisturize your beard, but Honest Amish takes things to the next level with vitamins, minerals, and hydrating fats like avocado oil, pumpkin seed oil, and apricot kernel oil.
Add in a few essential oils, and you get an effective and pleasant-smelling beard oil. Honest Amish also has a fragrance-free version and a premium blend. IF you go premium, you'll get even more exotic oils than what we listed above, taking your beard health to the next level.
For all of these reasons, Honest Amish is one of the leading beard oil brands available today.
Detroit Grooming Co.
Detroit Grooming Co., as you may expect, is based in Detroit. The company makes a lineup of popular, artisan beard oils that continue to be some of the best selling products on Amazon. If you like your beard oils with natural, woody, and masculine scents, then Detroit Grooming might be the right choice for you.
The other two beard oil brands listed above used multiple oils in their blends. Detroit Grooming Co., however, keeps it simple: their formula is based entirely on sweet almond oil, which is known for moisturizing your skin, delivering antioxidants to your beard and skin, and reducing scarring. That means less dryness and itchiness underneath your beard.
One of the drawbacks of Detroit Grooming Co.'s products is that you don't get the anti-microbial oils found in the formulas listed above. However, the antioxidants in sweet almond oil should help, and if you keep your beard clean, microbes shouldn't be an issue.
Leven Rose
Leven Rose might be the most flowery name on this list. while other beard oil brands go heavy on the "manly" and "rugged" factor, Leven Rose doesn't feel the need to.
Clearly, whatever they're doing is working: Leven Rose is one of the most popular beard oils for men with longer beards. The base formula is made from two standard oils, including argan oil (which soothes the skin and fights irritation) and jojoba oil (which moisturizes the beard and skin).
One of the biggest advantages of Leven Rose is that it comes in a thick and oily formulation that gives lasting shine to even a longer beard. Plus, with no added fragrances, you won't walk around smelling like a flower all day (although Leven Rose does sell versions of their beard oil with rosehips and essential oils added for fragrance).
Mountaineer Brand
If you look at the logo for Mountaineer Brand, you would be forgiven for thinking it's a beard oil from the 1800s: the logo looks authentically ancient.
Mountaineer Brand pairs its rugged exterior with a healthy blend consisting of grape seed oil and sweet almond oil, both of which should protect your hair and skin from the wear and tear of the elements. Some even believe that grape seed oil can boost hair growth (studies have shown this effect in rats, but not yet in humans).
Dollar Beard Club Growth Oil
Dollar Beard Club's Growth Oil is a popular, cost-effective formula manufactured in the United States. It claims to stimulate and accelerate beard growth while improving hair vitality and strength.
We're skeptical that any beard oil can legitimately increase the growth rate of hair. However, Dollar Beard Club contains ingredients proven to moisturize and nourish your beard – which certainly can't hurt its growth.
The original Growth Oil blend consists of sweet almond oil, jojoba oil – similar to other formulas on this list. Dollar Beard Club has also added cedarwood and fir needle essential oils, which makes the oil smell like you've just extracted it from the middle of the woods.
Overall, Dollar Beard Club's beard oil is cheap but effective.
Viking Revolution Beard Oil
Viking Revolution is an appropriately badass name for a beard oil. Just like the Vikings themselves, Viking Revolution moves in fast and gets to work quickly without smelling flowery.
The basic Viking Revolution beard oil formula uses a blend of argan oil and jojoba oil paired with zero fragrances or scents. If you want great beard oil without smelling like a perfume shop all day, or if you have irritable skin, then Viking Revolution may be the right choice for you.
Tom Ford
Yes, Tom Ford makes a beard oil – and it's not cheap. Priced at around $50 for a 30mL bottle, Tom Ford's Condition Beard Oil comes in three of his most popular fragrances, all of which are appropriately manly.
There's the Neroli Portofino beard oil, for example, as well as the Oud Wood and Tobacco Vanille scents. If you're looking for one of the fanciest beard oils on the market, then Tom Ford's Conditioning Beard Oil may be the right choice.
Baxter of California
Many of the beard oils listed above contain similar ingredients – like jojoba oil and sweet almond oil. Baxter of California, however, switches out these base oils for avocado oil and vitamin E instead.
Vitamin E should nourish the beard, while avocado oil provides valuable moisturizing fats.
House 99 by David Beckham
House 99 is another popular beard oil made by a famous name: in this case, David Beckham. The oil is about half the price as Tom Ford's beard oil above, making it a premium beard oil that's still affordable for men wanting to treat themselves.
Plus, unlike other oils listed here, House 99 uses shea butter as a base. It's not as greasy as the oilier products listed here, and it absorbs quickly to nourish your beard.
Who Should Buy Beard Oil?
Beard oil, as mentioned above, is often the difference between a good beard and a great beard. For some men – say, men prone to itchy skin or irritation – it can make growing out a beard significantly more enjoyable.
Does your beard get scratchy? Does your skin feel rough and dry underneath your beard? Beard oil can solve these problems.
Your hair gets dry, frizzy, and brittle if you don't use a conditioner. Your beard can develop the same issues. A good beard oil keeps the hair on your beard moisturized, soft, and well-kempt. Some beard oils even claim to enhance your beard's growth rate, turning a scraggly beard into an epic one.
Oh, and don't forget about scents: if you get a scented beard oil, then your beard can start smelling great in no time. Want a cologne-like scent for your beard? You can find plenty of scents like that. Prefer a rugged, mountainous, or woody scent? There's plenty of options for that too.
How We Ranked Beard Oils
Our editorial team used a number of criteria when developing the beard oil rankings listed above. After careful deliberation and countless hours of research, we narrowed our list of about 80 beard oil brands down into the brands you see listed above.
What separated good beard oils from bad ones? Here are the criteria we used:
Ingredients:
Some of the cheaper beard oils use cheap, synthetic oils instead of natural oils. We prioritized beard oils that used argan oil, jojoba oil, sweet almond oil, avocado oil, and other natural oils.
Range of Options:
Some men like scented beard oils, while others don't. Some men want a cologne-like beard oil while others want a rugged, woody-smelling beard oil. We appreciate it when brands give us an option, allowing us to pick scented, unscented, and lightly scented varieties.
Quality of Scent:
There's nothing worse than a cheap-smelling (or nasty smelling) beard oil. Once it's on your beard, you end up smelling it all day. We emphasized products that had a pleasant, natural scent instead of an unusual chemical scent.
Benefits of Beard Oils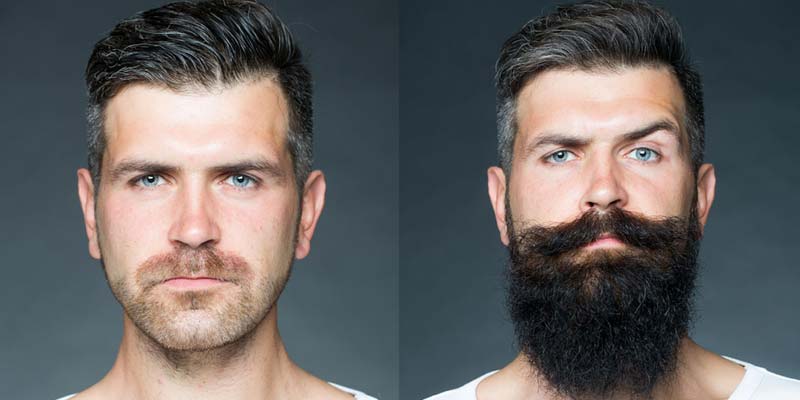 Beard oils have proven benefits for moisturizing your skin, protecting your beard, and improving the softness of your beard, among other things.
There are few professional studies that specifically analyze the benefits of beard oils. However, many of the ingredients in beard oils have been extensively studied. These ingredients have been used in skin care products for decades – long before they were used in beard oils. In fact, ingredients like argan oil may have even been used in ancient times for the same reasons we use them today.
One study published in the African Journal of Biotechnology in 2004 found that jojoba oil and argan oil are both very effective moisturizers because they mimic the skin's natural moisturizing properties. They help the skin absorb moisture and reduce water loss. Many of the beard oils listed above contained jojoba oil or argan oil – or both.
Beard oils that contain argan oil or jojoba oil should help moisturize the skin underneath your beard. If you frequently complain about dry, itchy, flaky, or ashy skin underneath your beard, then beard oils containing argan oil or jojoba oil may be able to help.
The benefits of argan oil don't stop there: argan oil also contains high levels of antioxidants. These antioxidants can protect your skin and beard hairs from oxidative damage. You may think your beard won't be affected by oxidative damage, but you'd be surprised: if you spend more than 15 minutes outside in the sun, then your beard could soak up oxidative damage due to exposure to the ultraviolet rays of the sun. One study published in the European Journal of Lipid Science and Technology in 2011 found that argan oil wasn't just a powerful antioxidant: it might be the most powerful antioxidant compared to other plant oils (a total of 22 plant oils were analyzed in that study, with argan oil exceeding all of them).
Another study published in the Journal of Pharmacy and Pharmacology in 2010 delivered similar results for argan oil, finding that argan oil had similar antioxidant effects to healthy fats – like olive oil. For all of these reasons, argan oil is one of the most prized ingredients to have in beard oil.
Meanwhile, some men have negative reactions to certain fragrances. You may be allergic to a specific compound in one of the fragrances, for example, and develop redness, irritation, or acne underneath your beard. Although beard oils have not been specifically studied for their allergens, scientists have analyzed allergens in other skin care products. One study from 2003 is often cited, for example, because it shows that a significant proportion of the population is prone to having adverse reactions to common fragrances used in skin care products. Based on that study, it's estimated that 5% of people using beard oils or skin care products with fragrances will develop an adverse reaction, although this rate doubled for those with eczema.
It's important to note that you can still be allergic to fragrance-free beard oils. Although rare, some men are allergic to certain plant proteins and other compounds in vegetable oils.
FAQs About Beard Oils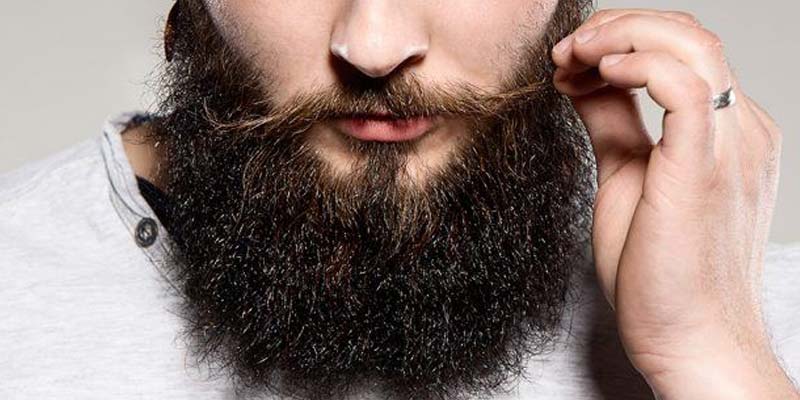 Q: How do I use beard oil?
A: Most beard oils are simply to apply. You squeeze or da a small drop onto your fingers and then thoroughly work the oil into your beard hairs and the skin underneath. Make sure to cover the skin on the edges of your beard, which is where a lot of men develop irritation. You shouldn't need to apply beard oil more than once per day, although some men prefer using it twice per day (say, if you live in a dry climate or if it's winter).
Q: What's in beard oil?
A: Beard oils contain all different types of ingredients. Some cheaper beard oils contain synthetic oils, for example. The beard oils listed here are mostly oil-based and contain natural oils – like avocado oil, argan oil, or sweet almond oil, all of which are found in nature. However, some of the beard oils listed above contain ingredients similar to moisturizers – like natural shea butter.
Q: Can beard oil enhance the growth rate of my beard?
A: Some beard oils go overboard on the marketing. They claim their oil can enhance the growth of your beard. In reality, there's no science showing this can occur. However, many beard oils do supply your beard with valuable nutrients like vitamin E, which certainly can't hurt the growth rate of your beard. Vitamins and minerals can also keep your beard looking healthy.
Q: Will beard oil give me acne or clog pores?
A: It's possible that you could be allergic to certain compounds in beard oil – particularly scented beard oils. If you're allergic, you could develop redness and irritation.
To ensure beard oil won't clog your pores, make sure you pick beard oils formulated only with non-comedogenic oils. Most beard oils will be, although you may find cheaper beard oils can still clog your pores.
Q: Can I make my own beard oil?
A: Some people have started to make their own beard oils at home. Just like people make their own moisturizers or skin creams, you too can make your own beard oil.
Typically, an at-home beard oil starts with a base oil or moisturizer. You can buy argan oil and jojoba oil in bulk, for example, and mix them together. Or, buy shea butter. Then, start adding more exotic oils or scents to the formula. Soon enough, you'll have your own beard oil.
Q: Do I need beard oil?
A: Rub your hand across your face. Does your beard feel rough or spiky? If so, then a beard oil may be able to help. If you want someone – like your partner – to get close to your beard, then you better make sure it's soft.
Q: How long does my beard hair need to be for a beard oil?
A: There's no specific rule on how long beard hair has to be before you apply beard oil. You can apply beard oil to stubble, for example, and still enjoy the benefits. However, for maximum benefit, it's best to use beard oil once your beard has grown thick enough to cover the skin underneath – say, around the one centimeter (0.4 inch) mark.
Q: Can I just use coconut oil instead?
A: Coconut oil can be an effective beard oil if you're looking for a cheap and easy moisturizer. It's a moisturizing fatty oil that works similar to avocado oil. Take a small amount in your hands and let it melt, then rub it into your beard. It will nourish and condition your beard just fine – although be aware it will smell like coconut.
Q: How much should I spent on a good beard oil?
A: Beard oils range in price wildly. Just like beauty products, you can buy really cheap beard oils – or really expensive ones. The Tom Ford beard oil we mentioned above, for example, costs around $50 for a 30 mL bottle. Average beard oils tend to range between $10 to $20 for a 30mL bottle. Cheaper ones can be found for under $5 per bottle.
Beards are back in a big way. Consider using a beard oil to make sure your beard and your skin stay healthy, hydrated, and happy.