Haironex: Health Research Institute's Hair Vitamins Growth and Strength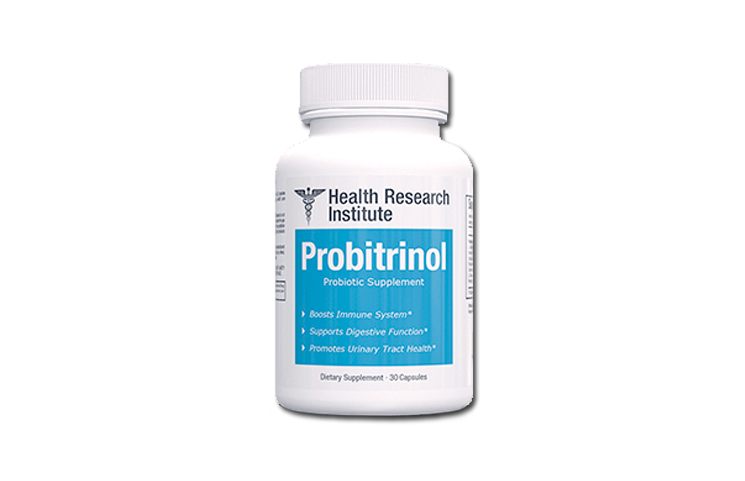 - ad -

Haironex is a hair-strengthening supplement by the Health Research Institute that uses a clinically researched proprietary blended formula and includes no harsh chemicals or artificial additives. Haironex delivers essential nutrients like Vitamin B5 and Zinc, supporting the structure of the hair and the health of the scalp for better growth.
What Does Haironex Do?
Hair can mean a lot to some people. Individuals that strive for healthy, great looking hair every day, often have to include different harsh styling products or blow-dry for a refreshed look. However, with everything that hair is put through on a daily basis, it needs a little extra nourishment. With all the sprays, dyes and leave-in conditioners that consumers use to get that soft healthy looking hair, the proprietary blended formula Haironex works from within to provide real health and support for the roots and scalp.
Haironex upholds all FDA standards for their product quality, and follows cGMP standards for unmatched ingredient purity and safety. The formula offers substantial benefits to weak or unhealthy hair, giving it more strength while helping it to grow longer. The Haironex product doesn't cost nearly the same as specialty shampoos or greasy oils, and there's no sticky mess either. By taking the Haironex supplement, consumers can change their hair quality from below the root, rather than just trying to get nutrients to absorb through the already thin hair follicle.
With regular use, the individual can expect to see less breakage in their hair, more shine, and improved scalp health. As new and stronger hair grows, consumers will notice more fullness in their mane, while the formula repairs damage to the hair follicles. Though this product is marketed to individuals that want to repair their damaged and dull hair, it can also be used to on all hair types with results in potentially two months.
What Makes Haironex Work?
The formula is made up of clinically-studied ingredients that all have some kind of implied benefit for hair structure. With daily use, the user's hair will continually get support from:
Reishi mushroom is often included in supplements for healthy circulation throughout the body, and Haironex benefits from this improvement as well. With better circulation in the scalp, consumers are able to get nutrients to their hair follicles for better hair growth.
Keratin is crucial for any hair health supplement because it is one of the main proteins that makes up each strand. By delivering it Haironex, consumers are giving their body the support it needs for shinier and healthier hair as it grows.
Zinc, a mineral that is in most multivitamins already, has been linked to support for the skin and hair. It can support the oils at the hair follicle to support growth, which is essential for improving thickness. Some studies have linked a deficiency in this mineral to hair loss, though consumers that have enough protein in their diet may not experience this side effect.
Biotin, which is a vitamin that is part of keratin, is also crucial for hair growth, as it can help with the skin and hair's needs as well. Biotin helps with the structure of hair, and it has been linked to growth and reduced hair loss (like shedding).
Flaxseed oil is a little more complicated, as it can help as a topical or ingestible solution. In Haironex, which delivers this ingredient orally, it may inhibit the production of a particular enzyme that forces testosterone to become DHT. DHT is a hormone that can cause hair loss, especially for individuals who are older. By inhibiting it, the user won't lose the hair they would normally sacrifice to this change.
Vitamin B5, also referred to as pantothenic acid, is usually used with other ingredients as a way to rebuild the hair after heat damage, over-shampooing, or sun exposure. Much like zinc, a deficiency in this vitamin can increase the likelihood of hair loss.
Along with all of the ingredients included in Haironex formula, the product also boasts it's ingredients are;
Gluten free
Super Antioxidants
Vegetarian capsules
Cruelty free
Zero calories and has no added sugars
Buying Haironex
To ensure that every consumer gets what they need from this product, there are a few different packages offered. The website has marked down the cost of the bottles by no less than 35% right now, which is a huge discount from the typical retail price of $119.99 each.
Choose from:
One bottle of Haironex for $77.99
Three bottles of Haironex for $161.97
Five bottles for Haironex for $179.95
After the user chooses which package that they want to take advantage of, the website will collect their payment information, allowing them to opt-in to the shipping insurance for $8.99 (optional).
FAQs: More About Haironex
Let's get into some of the specifics about Haironex and how it helps customers with the most frequently asked questions that arise for this type of supplement.
Q. How is Haironex meant to be taken for the best results?
A. Users should take a capsule a day for results.
Q. How long does it take to see a difference in hair quality?
A. The website indicates that a major difference could be seen within 60 days of use. However, everyone has different issues with their hair, so it may take longer to see significant improvement with more drastic issues.
Q. Is Haironex a hair loss solution?
A. Not technically. The whole point of the Haironex formula is to improve strength and to improve hair health. Though it is possible to improve thickness and quality, this supplement is not specifically tailored to individuals suffering from major hair loss.
Q. Is there a way to increase the effects of Haironex?
A, Health Research Institute recommends the use of Probitrinol, a formula for digestive health, to increase the efficacy of Haironex by potentially 75%. Probitrinol acts as a probiotic to promote better gut health with the right flora balance.
For further inquiries on Haironex consumers can reach out to the company by phone at 1 310 256 2605 Mon – Fri 9am to 5pm EST or by emailing the company at [email protected]
Haironex Summary
Haironex works to help consumers with all types of hair textures and repairs damage to get the support for hair follicles and growth in one capsule. The user just needs to commit to a dose a day to see the changes, as their hair adjusts to the nutrients offered with the fairly short list of ingredients. All of these ingredients have evidence to show how they impact hair growth, and the formula is made in the USA.