Best Biotin Supplements of 2019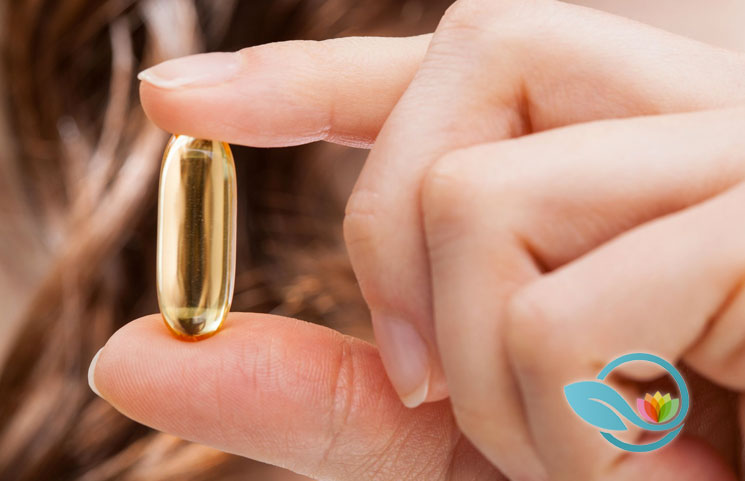 Biotin, also known as vitamin B7, plays a crucial role in multiple body functions.
Today, many people take biotin supplements to improve their skin and hair health, for example. Others take biotin to boost metabolism and induce fat burning.
Certain studies have indicated that biotin can synthesize certain proteins to improve hair thickness and strengthen nails. Other studies have shown biotin can impact metabolic functions. More studies need to be done to make these benefits conclusive, but early research is promising.
Which biotin supplement is right for you? Which biotin supplement should you pick? Today, we're highlighting the best biotin supplements of 2019.
Rankings
Natrol Biotin Maximum Potency
Natrol Biotin is a maximum strength supplement that claims to promote healthy hair, strong nails, and better cellular energy production. Like Sports Research's biotin supplement, the formula contains 10,000mcg of biotin in each 1 tablet serving, good for 33,333% of your recommended Daily Value.
Unlike the Sports Research supplement below, however, Natrol has added a small amount of calcium (66mg of 4% of your recommended Daily Value) to enhance your body's absorption of biotin.
Where Natrol really distinguishes itself from the competition is its price. The supplement is priced at just $9 from Amazon for a package containing 100 servings (100 tablets). That value is tough to beat. And, with 7,200+ customer reviews and an average rating of 4.2 stars out of 5, Natrol Biotin is one of the most-popular and highest-rated biotin supplements on this list.
Sports Research High Potency Biotin
Sports Research makes one of the highest potency, best-value biotin supplements on the market today. The made-from-coconut oil supplement claims to support healthy hair, skin, and nails. Each serving (1 capsule) includes an incredible 10,000 mcg of biotin (as d-Biotin USP), which is 33,333% of your recommended Daily Value.
There are 120 veggie capsules (120 servings) in each bottle. Sports Research recommends taking one vitamin daily with food. Amazon sells a bottle for under $19.The biotin is sourced from cold-pressed organic coconut oil, and Sports Research claims their formula is the only veggie biotin softgel supplement verified by the Non-GMO Project.
The Amazon reviews for Sports Research's biotin supplement are impressive. The supplement has over 4,200 customer reviews and an average rating of 4.5 stars out of 5, making it one of the most-popular and highest-rated supplements in this category. If you're willing to pay a premium for having your biotin sourced from organic coconut oil, then the Sports Research High Potency Biotin supplement may be the right choice for you. There's also a cheaper option with a lower dose (5000mcg) of biotin for those who want less vitamin B7 in each serving.
Solgar Super High Potency Biotin
Solgar's Super High Potency Biotin supplement isn't as well-known or popular as the two supplements above. It's also priced considerably higher. You'll pay $22.50 for a package containing 120 vegetable capsules.
However, Solgar differentiates itself from the competition using vegetable capsules that contain 10,000mcg of biotin (33,333% of your recommended Daily Value) in each one capsule serving. The ingredients are non-GMO and free of gluten, wheat, and dairy. Solgar recommends taking one supplement per day to support healthy skin, nails, and hair.
Overall, Solgar's biotin supplement contains high-quality ingredients at a higher-end price. Some are willing to pay extra for that quality, while others are happy to save money.
Amazon Brand: Revly Vegan Biotin Complex
Unlike the three supplements listed above, the Amazon Brand Revly biotin supplement comes in the form of gummies. Each package contains 60 gummies at a price of $12.99 per bottle. Each two gummy serving includes 2,500mcg of biotin (833% of your recommended Daily Value). There's also 15mg of vitamin C (25% DV) and 15 IU of vitamin E (50% of your DV). The three supplements above don't have either of these ingredients.
Other ingredients in the gummies include organic cane sugar, organic tapioca syrup, pectin, organic black carrot juice concentrate for color, and natural flavors.
The biotin dose is one quarter of the dose of the three supplements above. However, Amazon's Revly Vegan Biotin Complex is popular for those who don't need a strong dose and enjoy the flavor of gummies.
NOW Biotin
NOW makes a range of no-nonsense nutritional supplements in multiple categories, including their Extra Strength Biotin formula. Like other biotin supplements on this list, NOW Biotin includes 10,000mcg of biotin in each serving, or 33,333% of your recommended Daily Value. The formula is packaged into 120 vegetarian capsules at a price of just $11 per bottle, making this one of the best-value biotin supplements on this list.
We also appreciate that NOW has added no additional ingredients to its formula. It's just a straightforward, high-powered biotin supplement with a strong dose in each capsule.
Amazon Elements Biotin
This is one of the bestselling and highest-rated biotin supplements on Amazon. It's also one of the best-value supplements on this list – which is what people have come to expect from the Amazon Elements brand. Each bottle of 130 capsules costs just $9. However, there's half the dose of biotin in each capsule (5000mcg, or 16,667% of your recommended Daily Value).
There are no other active ingredients in the Amazon Elements Biotin supplement. It's all packaged into a vegetable capsule. Each 130 capsule bottle should last four months when following the recommended dosage.
Nutricost Biotin
Nutricost Biotin is the cheapest biotin supplement on this list. Each bottle containing 240 capsules is priced at just $12, with each capsule containing 10,000mcg of biotin (33,333% of your recommended Daily Value). That's twice the amount of biotin at roughly the same price as other supplements on this list. You can save even more money by ordering a pack of two ($22) or three ($33) bottles.
Nutricost is also a reputable manufacturer. The supplement is made in the United States in a GMP compliant, FDA-registered facility. The ingredients are non-GMO and gluten-free. Nutricost has even used a vegetable capsule instead of a cheaper gelatin capsule. If you want maximum value with your biotin supplement, then it's tough to argue with Nutricost's supplement.
Zenwise Health Extra Strength Biotin
Zenwise Health Extra Strength Biotin has half the dose of the average biotin supplement on this list, with each capsule containing 5,000mcg (16,667% of your recommended Daily Value). Zenwise Health specifically advertises their formula as a way to strengthen your skin, hair, and nails. They claim it encourages thicker and fuller hair, for example, and can improve the tone and texture of your nails and scalp.
A bottle containing 120 vegetarian capsules is priced at $12. Considering the lower dose, Zenwise Health's biotin supplement is one of the pricier options on this list – although it's still an affordable supplement.
Vitafusion Extra Strength Biotin
Vitafusion Extra Strength Biotin is a good vitamin B7 supplement made by a recognizable, well-known manufacturer. In fact, Vitafusion claims to be "America's #1 gummy vitamin brand".
If you want a flavor-rich biotin supplement, then Vitafusion may be the right option for you. The supplement comes in a natural blueberry flavor. Plus, each two gummy serving (50 servings, 100 gummies per bottle) includes 5000mcg (16,667% of your recommended Daily Value) of biotin. Other ingredients include tapioca syrup, sugar, water, and gelatin. There's a small amount of sugar (3g) in each two gummy serving, although the formula is still gluten-free.
Nature's Bounty Biotin
Nature's Bounty claims their biotin supplement will support healthy hair, skin, and nails by delivering a dose of 10,000 mcg of vitamin B7 in each serving. There are no other listed active ingredients. Inactive ingredients include soybean oil, gelatin, vegetable glycerin, yellow beeswax, and titanium dioxide color.
Nature's Bounty's biotin supplement is one of the most value-packed options on this list. Each package containing 120 softgels is priced at under $9. It's also relatively high-rated by Amazon users with 1000 reviews and an average rating of 4.2 stars out of 5. We also appreciate that Nature's Bounty has been making good nutritional supplements for over 50 years.
Amazon Brand: Solimo Biotin
This is the third Amazon Brand supplement on this list. Amazon Brand's Solimo formula includes 5000mcg of biotin in each one tablet serving. There are no artificial colors or flavors. There is also no gluten or lactose.
In terms of value, it's tough to beat Solimo Biotin. Each 300 tablet bottle is priced at $10. Yes, the dosage is smaller, but you get twice as many capsules as most other biotin supplements. That's about a ten month supply of biotin for $10.
365 Everyday Value High Potency Biotin
365 Everyday Value is a popular biotin supplements sold by Amazon and made by Whole Foods Market. The formula contains 60 capsules with 5000mcg of biotin in each capsule. A bottle is priced at around $10.
In terms of dosage and capsule count, 365 Everyday Value is one of the pricier options on our list. It doesn't have the value to compete with some of the leading brands in the space. However, if you appreciate and trust the 365 brand, then this might be the biotin supplement for you.
SBR Nutrition Biotin
SBR Nutrition makes a biotin supplement that claims to offer superior absorption than other capsulated formulas on this list. SBR Nutrition's biotin comes in the form of a dropper bottle. The company claims their formula promotes healthy hair, skin, and nails with just a few drops per day.
This supplement isn't perfect, however. The dropper delivery method isn't overly precise (your drops can vary in size), making it difficult to control your daily intake. The formula is also flavored with natural vanilla and stevia, which makes the oil palatable at the cost of including further additives.
The dosage and value, however, seem very good. Each bottle contains 60 servings (30 drops). Each ½ drop serving contains 5,000mcg of biotin. The formula is bound together with purified water, organic grape alcohol, vegetable glycerin, natural vanilla flavors, and stevia extract.
Vitamin Bounty Radiant Beauty
Vitamin Bounty's Radiant Beauty biotin supplement provides a lower dose of biotin than most other formulas on this list, including just 3000mcg of biotin in each three tablet serving. However, Vitamin Bounty has added 25 other vitamins, minerals, and nutrients to its formula – all while keeping the price to just $7 for a 60 capsule (20 serving) bottle.
Each three tablet serving includes more than 100% of your Daily Value of dozens of vitamins and minerals, for example. It's like a multivitamin supplement with a particularly strong dose of biotin.
If you want a straightforward biotin supplement, then Vitamin Bounty's Radiant Beauty isn't the right choice. However, if you want a nutritional supplement that supports good hair, skin, and nails with biotin and a range of other ingredients, then Radiant Beauty may be the right choice for you. Although the price seems cheap, it's important to note that there are only 20 servings (60 capsules) in each bottle.
Zhou Hairfluence
Zhou's Hairfluence supplement isn't marketed as a biotin supplement; instead, it's marketed as a "natural hair growth support" formula that contains biotin and other ingredients. Zhou claims their formula can support "healthy, fast-growing, great-looking hair" by solving nutrient deficiencies in the roots of your hair and scalp. You can also expect healthy skin and nails from taking the supplement regularly.
Just like the Vitamin Bounty supplement above, Hairfluence includes far more than just biotin. There's 5000mcg of biotin in each serving along with vitamin A, vitamin C, vitamin D3, and a range of B vitamins. There's also 400mg of MSM, 400mg of collagen, 20mg of bamboo leaf extract, and 50mg of hydrolyzed keratin. Together, according to Hairfluence, these ingredients should improve the health of your hair, skin, and nails.
It's priced at $22 for each 60 capsule (30 serving) bottle, making it the most expensive biotin supplement on this list. However, it also contains far more ingredients than the average biotin supplement – including a hefty dose of biotin.
Our Rankings
Out of all of our nutritional supplement guides, our biotin guide has the smallest differences between individual supplements. Most biotin supplements are roughly equal in terms of their ingredients and dosages. Most contain a dose of 5000mcg to 10,000mcg of biotin.
However, we were still able to separate our biotin supplements based on a number of different rankings factors, including:
Dosage of Biotin: There's no actual recommended daily value for biotin. However, most manufacturers use a dose between 5000mcg and 10,000mcg of biotin, which is stated as 16,667% to 33,333% of your recommended Daily Value (DV). We preferred biotin supplements with higher doses over those with lower doses.
Value: When all biotin supplements have roughly the same dose and ingredient sources, the best way to compare them is by value. How much biotin does the supplement deliver per serving? How much does each serving cost?
Additional Ingredients: Generally, we emphasized biotin supplements with strong doses of biotin over anything else. However, we also considered supplements with calcium (for absorption) and other vitamins, minerals, or nutrients included. Some supplements are specifically marketed for hair, skin, and nail health, for example, and include ingredients like MSM and folate.
Advertised Benefits: Some biotin supplement makers advertise an extreme range of benefits. They claim their biotin supplements will strengthen your hair and nails overnight, for example, and cure baldness or even help you lose weight. There are certain benefits associated with vitamin B7 and biotin, but we preferred manufacturers who were honest about benefits.
Fillers, Binders, Flavorings, and Additives: Most capsules listed above just contained biotin and a veggie or gelatin capsule. Certain formulas, however, used rice bran flour, dyes, fillers, and binders to round out their formula. We emphasized biotin supplements with no unnecessary fillers and binders.
Label Transparency: Label transparency is very important to us. We prefer supplements with clear listings of each individual ingredient in the supplement.
Manufacturer Reputation: Some supplement manufacturers have been safely making supplements for decades. Others are relatively new. We assessed each manufacturer based on their quality and reputation over the years, including whether or not supplements are made in FDA-registered, cGMP-certified facilities.
Who Should Take Biotin?
People take biotin supplements for all different reasons. Some people take it as part of a daily blend of multivitamins, for example. Although there's no specific recommended daily dose of vitamin B7 (biotin), it's still considered a valuable vitamin for general health.
Most people take biotin supplements, however, to support healthier hair, skin, and nails. As we'll discuss below, biotin plays a crucial role in supporting healthy hair, skin, and nails.
Some people use biotin to increase the thickness and quality of their hair and nails, for example.
Others take biotin to improve skin quality and clarity.
The reason biotin improves skin, hair, and nail health is simple: the formula plays a crucial role in the synthesis of proteins that make up hair and nails.
That's why some biotin supplements contain keratin, MSM, and other ingredients linked to better hair, skin, and nails. Biotin supplement makers know people take the supplements for these benefits, so they include additional ingredients with that in mind.
There is also some evidence that biotin could improve your body's natural ability to regulate blood sugar. This effect seems particularly noticeable when taking biotin and chromium together.
All of these biotin benefits sound good, but is biotin backed up by any real scientific evidence? Or is it just another over-hyped vitamin with few real benefits?
Benefits of Biotin
Biotin is one of eight different B vitamins. The eight B vitamins, collectively known as B complex vitamins, including thiamine (B1), riboflavin (B2), niacin (B3), pantothenic acid (B5), pyridoxine (B6), biotin (B7), folate (B9), and cobalamin (B12).
Despite being part of the B vitamin family, biotin is lesser-known compared to many of its siblings. Today, growing research suggests that biotin can help strengthen your hair and nails, however, while also improving your skin health. Some research also suggests biotin can help your body process fats and sugar.
One study published in The Lancet in 1979 linked biotin deficiency to hair thinning. Researchers found that those who were deficient in vitamin B7 (biotin) were more likely to have thinning hair and biological imbalances of blood enzymes. After researchers administered a biotin supplement, these symptoms disappeared rapidly.
The thinning hair effect was so closely linked to biotin that researchers called it "biotin-responsive alopecia and developmental regression".
Researchers believe that the problem was linked to a genetic issue: some people have a genetic defect that prevents their body from effectively metabolizing biotin, for example – so even those with a healthy, balanced diet may be unable to get enough biotin if they have this genetic defect.
Other studies have shown that biotin is linked with skin health. This review published in Seminars in Dermatology in 1991, for example, showed that biotin deficiency was linked with dry, scaling skin. Those who were deficient in biotin also had a proliferation of yeast infections, impeded immune system function, and other issues.
We know that biotin deficiency is linked to health issues. But is the reverse true? Is biotin supplementation linked with health benefits?
This study published in 1993 by researchers in Switzerland showed that patients taking a biotin supplement increased nail plate thickness 25%. Researchers took a group of 44 people with brittle nails and told them to take a daily biotin supplement for six months. 63% of the group showed clinical improvement in their condition, although 37% showed no changes at all.
Although this study was small, it indicated a positive correlation between nail strength and biotin supplementation. Nearly two thirds of participants in this study responded well to a biotin supplement.
Other studies have reinforced the ability of a biotin supplement to strengthen nails. One study showed that giving biotin supplements to cattle and cows increased the thickness of their hooves, for example. That's important because your fingernails are made from the same material – keratin – as cattle hooves and horse hooves.
That same material, keratin, also makes up a significant part of your hair. That's why many people take biotin supplements for brittle hair as well as brittle nails.
Biotin may be able to increase hair thickness by up to 25% – similar to the results observed in studies on nail plate thickness.
Unfortunately, there have been few studies examining the connection between biotin and hair thickness, growth, or strength. Most evidence is anecdotal. There are thousands of Amazon reviews suggesting biotin increased hair thickness and strength, for example, but few concrete scientific studies.
There's even less evidence that biotin can reverse hair loss. Some biotin supplement makers – and some biotin fans – claim biotin reversed hair loss or prevented hair from falling out. Some even claim their hair regrew after taking a biotin supplement.
So far, we can find no evidence that biotin has any connection to preventing hair loss. One of the best summaries of biotin and hair loss was published in Skin Appendage Disorders in 2017. Researchers analyzed all case reports and randomized clinical trials (RCTs) involving biotin and hair loss, ultimately finding 18 reported cases of biotin use for hair and nail changes.
Researchers concluded their review by stating that, "All cases showed evidence of clinical improvement after receiving biotin" and that "in cases of acquired and inherited causes of biotin deficiency as well as pathologies, such as brittle nail syndrome or uncombable hair, biotin supplementation may be of benefit."
However, researchers also claimed that research demonstrating efficacy "is limited": "We propose these cases are uncommon and that there is lack of sufficient evidence for supplementation in healthy individuals."
For the review above, researchers analyzed studies like this one published in The Journal of Clinical and Aesthetic Dermatology in 2012, which assessed the effects of a biotin supplement on healthy women between ages 21 and 75 with self-perceived thinning hair. Subjects received either biotin or a placebo twice a day for 6 months. Researchers then analyzed various target areas of the scalp by hair density. After both 90 and 180 days, women taking the biotin supplement had better hair density in the targeted areas.
By the end of the study, researchers concluded that "significantly more [biotin] control-treated subjects perceived improvements in overall hair volume, scalp coverage, and thickness of hair body after 90 days", along with additional improvements in "hair shine, skin moisture retention, and skin smoothness."
A 2015 study published in Dermatology Research and Practice indicated similar results after women received an oral marine protein supplement with biotin or a placebo for 90 days. At the beginning of the study, researchers took photos of the affected area of the scalp. Women who took the biotin supplement experienced significantly more hair growth in the targeted area. Researchers also observed less shedding.
Up above, we mentioned that biotin could help regulate blood sugar. This is one of the exciting new fields of research for biotin researchers. This study published in Diabetes Metabolism Research and Reviews in 2008, for example, tested the effects of a biotin and chromium supplement on blood sugar levels in overweight and obese individuals with type 2 diabetes.
Researchers found that the biotin and chromium supplement lowered blood sugar levels substantially compared to a placebo. At the end of the study, researchers concluded that biotin and chromium could be an effective secondary treatment for those with type 2 diabetes.
There's also evidence that biotin deficiency is more likely to occur during pregnancy. In fact, pregnancy is associated with a deficiency in many different B vitamins, and this deficiency can ultimately lead to birth defects. That's why prenatal multivitamin supplements contain high levels of folate and other B vitamins.
The link between birth defects and biotin deficiency isn't as clear as it is with other B vitamins. Researchers have found evidence of birth defects in many other mammals who are biotin deficient, for example, but there have been few studies showing this connection in humans.
Researchers have, however, observed increased levels of a specific biomarker for biotin in women who are pregnant. This could indicate that biotin levels are lower in pregnant women because they are depleting biotin faster than it is being replaced.
One of the biggest studies on biotin and birth defects was published in the American Journal of Clinical Nutrition in 2002. In the study, researchers analyzed urine samples from a group of 26 pregnant women. Half of the women were then given a biotin supplement, while the other half were given a placebo. Researchers found that biotin supplementation significantly increased biotin levels in the pregnant women. Researchers also showed that urinary excretion of the biotin marker mentioned above was associated with mild to moderate biotin deficiency.
It was also found that about 50% of pregnant women have this biomarker, which means about 50% of pregnant women are mildly to moderately deficient in biotin. Consider taking prenatal vitamins or talking to your doctor about biotin supplementation.
Side Effects of Biotin
Biotin is a water-soluble B vitamin, which means any excess biotin will pass through your body as urine. It's hard to get too much biotin.
It's also rare to find negative side effects associated with biotin. Biotin is found in many common foods we eat. It's unlikely for you to suddenly develop an allergic reaction to biotin.
As reported by the Mayo Clinic, there are no known side effects of biotin supplementation – even when taking up to 10,000mcg (33,333% of your recommended Daily Value) per day. This is the typical dose seen in the biotin supplements above.
Biotin Dosage
Biotin deficiency is rare, which is why most government health agencies do not recommend a specific daily intake of biotin. The United States Food and Drug Administration, for example, has no recommended dietary allowance (RDA) for biotin.
However, other experts have suggested anywhere from 10 to 100mcg of biotin per day, depending on your age:
Birth to 3 Years: 10 to 20mcg per day
4 to 6 Years: 25mcg per day
7 to 10 Years: 30mcg
10 and Older: 100mcg per day
Typically, the biotin supplements above use a recommended Daily Value (DV) of 30mcg. That's why a supplement with 10,000mcg of biotin will claim to have 33,333% of your DV, while a supplement with 5000mcg will claim to have 16,667% of your DV.
Women who are pregnant or breastfeeding, meanwhile, may require higher levels of biotin.
We recommend speaking to your doctor to determine the best levels of biotin for you. Biotin deficiency is rare, although your doctor may recommend taking a biotin supplement for hair, skin, or nail health.
It's also important to remember that biotin is water-soluble, which means any excess vitamin will pass out of your body as urine. You can take 33,333% of your recommended Daily Value of biotin, for example, but your body will only absorb the biotin it needs and excrete the remainder.
Most studies on biotin use a maximum dose of 10,000mcg, however, so you may want to stick within that dose.
FAQs About Biotin
Q: What is biotin?
A: Biotin, also known as vitamin B7, is a B-vitamin used for various body processes. Biotin plays a role in enzyme activity within your body. These enzymes help build cells, maintain healthy cell function, metabolize the foods you eat, distribute fat, manage blood sugar, and perform other crucial body functions.
Q: Where does biotin come from?
A: Biotin is not an herbal extract or a plant-derived compound. It's a micronutrient like vitamin C or vitamin E. Some of the supplement makers above get their biotin from natural sources – like coconut oil.
Q: How do I use biotin?
A: Many people take biotin supplements today to support healthy hair, skin, and nails. Biotin has shown an ability to improve the health of your hair, skin, and nails in a number of small studies. Some people also use biotin to support better blood sugar management. Others just take biotin for general health and wellness.
Q: Which foods are rich in biotin? Can I get biotin from foods?
A: Biotin can be found naturally in a number of different foods. There are significant levels of biotin in eggs, salmon, tuna, beef, almonds, sweet potatoes, and liver, for example, among other foods.
Q: Can I get enough biotin from eggs?
A: Biotin is found naturally in eggs – specially, the egg yolk. A single egg, however, will provide a maximum of 10mcg of biotin – thousands of times less than the biotin supplements listed above.
Q: Can I take a biotin supplement to lose weight?
A: There have been limited studies examining the connection between biotin and weight loss. However, one study found that patients undergoing gastric bypass surgery had lower levels of biotin after the treatment. Because of this, some believe that biotin deficiency is a side effect of aggressive weight loss diets. However, this effect has not been confirmed in any major studies.
Q: Is it safe to take a biotin supplement while pregnant or nursing?
A: Talk to your doctor before taking any supplement while pregnant or nursing. However, many pregnant and nursing women are deficient in B vitamins like biotin. Studies have shown that as many as 50% of pregnant women are not getting enough biotin.
Q: Is it safe to take 33,333% of my recommended Daily Value of biotin?
A: The biotin supplements above contain dosages as high as 10,000mcg, or 33,333% of your recommended Daily Value (DV). You might think that dose is too powerful. However, there are two things to note. First, there's no firm daily dietary allowance for biotin because biotin deficiency is rare. Second, biotin is water-soluble, which means any excess biotin not used by your body simply passes out of your body as urine.
Q: What causes biotin deficiency?
A: Biotin deficiency is rare among adult populations. Most of us get sufficient biotin from the foods we eat. However, biotin deficiency does occur. Biotin deficiency may lead to brittle nails, thinning hair, and poor skin quality, for example.
Q: Can I be biotin deficient even if I eat lots of eggs or other biotin-rich foods?
A: Researchers have found a genetic mutation linked with biotin deficiency. If you have this genetic mutation, then you might be consuming enough biotin but still be biotin deficient.
Q: How much should I pay for a biotin supplement?
A: Biotin is a basic micronutrient. It's typically inexpensive. The supplements listed above cost as little as $10 for a 6 month supply of biotin, for example. Certain higher-end biotin supplements – like supplements mixed with additional ingredients – may cost as much as $30 for a one month supply.
Final Word
Biotin, or vitamin B7, plays a crucial role within the body. Failure to get enough biotin can lead to thinning hair, brittle nails, and skin rashes, among other issues. Consider taking a biotin supplement if you are concerned about getting enough biotin in your diet.
Merelta: Plant-Based Root Renewal Serum for Thicker Hair?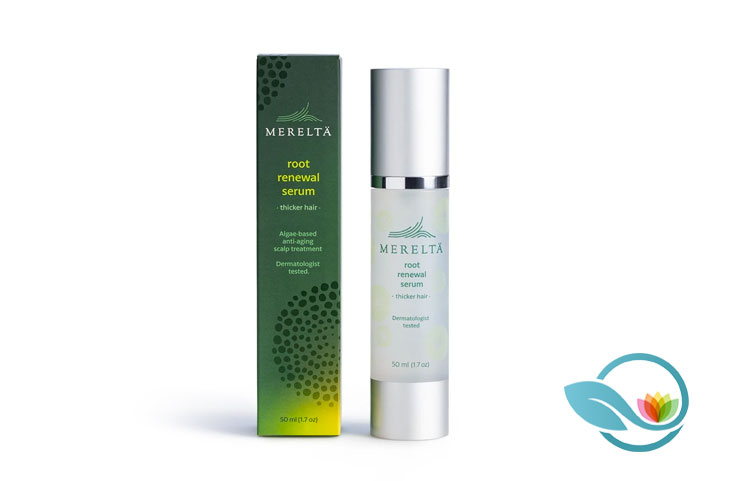 Hair loss is a common concern felt by men and women. Male pattern balding is a result of testosterone's effect on one's hair follicles, where the former leads to decreasing hair growth phases, leading to thin hair. Sometimes, it can be as deep as a genetics role, which also affects female pattern hair loss. For women, hair loss may be caused by the lack of androgens in the blood. Bearing all of this in mind come's Merelta's Root Renewal Serum.
With the use of Merelta's Root Renewal Serum, both men and women can anticipate a nourished scalp and stronger hair follicles, both of which combined makes for thick, and healthy strands of hair. The following review will look closely at the Merelta approach to promoting healthy hair by addressing a number of factors.
What is Merelta?
As the name hints out, Merelta's Root Renewal Serum aims to restore and maintain one's hair, starting deep within the scalp. With its uses, consumers can not only expect shine and volume, but also thickness and softness. Interestingly, the foundation of this respective serum is science.
To be more specific, the serum was supposedly tested and evaluated on a select number of participants, which led the team to conclude that it is an effective solution. While their initial testing was done on Caucasians, the team did reveal that an update to results can be expected for women and men of other cultural backgrounds.
What is key ingredient supports Merelta's Root Renewal Serum?
Merelta's Root Renewal Serum is plant-based with focus on microalgae. Algae in the hair helps to rid the presence of excess oil and other contaminations. It is deemed a common ingredient because it is rich in a number of nutrients including vitamins B and E, trace minerals, healthy fats and antioxidants.
Most importantly, the use of algae is expected to reduce scalp inflammation, which is what causes damage and rids the hair follicle's ability to support strong and wholesome hair. Its ability to remove bacterial infections, not to forget its natural ability to reduce 5-alpha reductase is praiseworthy – both being known causes of scalp damage.
How long before consumers can anticipate results?
According to the claims made, the first signs of improvement can be witnessed within the first 7 to 15 days, where less hair will be witnessed in the drains and clothes. Also, in the initial stages, consumers will be able to feel softer and hydrated hair. Hair thickness starts to kick in within 20 to 25 days of use and allowing 30 to 60 days may promote strong, nourished, shiny, and soft hair.
Merelta Final thoughts
Based on the analysis above, Merelta's Root Renewal Serum appears to carry value as it uses microalgae as one of its primary ingredients. What gives Merelta a competitive edge is their awareness of the causes of hair loss experienced by both men and women, as the latter two experience different symptoms. That said, the Root Renewal Serum appears to have been tailored to meet both consumers' hair health.
Another aspect worth considering is their clinical testing done, which gives a better sense as to how long into the treatment one can expect results. That said, the aforementioned time ranges appear to only apply to Caucasian participants, which means others need to use with care.
For best results, it has been advised to use the Root Renewal Serum as a leave-in scalp treatment once daily. It can be applied on either shampooed and conditioned hair or directly on one's dry scalp. For a noticeable difference, it is ideal to apply the serum onto the roots, as it is the foundation of one's hair growth.
The current going price is roughly $48 for 1.7 ounces. The price appears to be fair given that consumers only require anywhere between 8 to 10 pumps. However, this can change depending on the severity of one's hair damage, the effects of other products used, and styling tools among others. To learn more about Merelta's Root Renewal Serum, visit here.
Hairology: Safe to Use Natural Volumizing Hair Fibers with Keratin?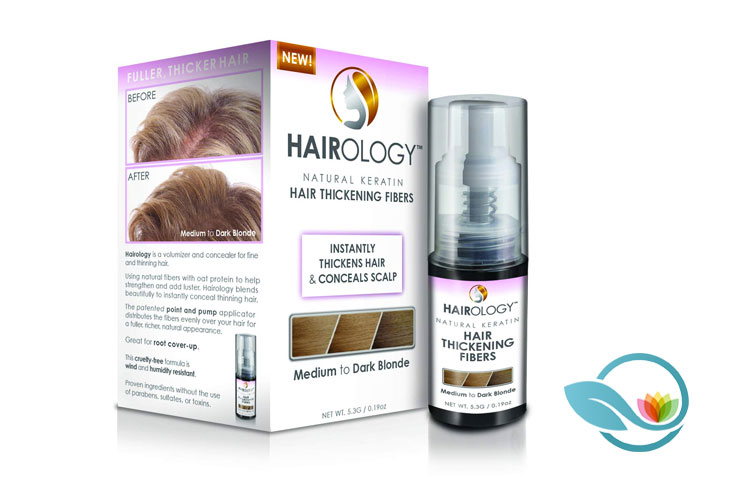 Are you fearful of bald spots, thin hair and hair lacking volume? According to the claims made, Hairology offers a temporary solution that neither negatively impacts one's scalp nor hair health. In fact, the proposed solution claims to enhance one's confidence on how their hair appears, without any harmful ingredients.
Here's what you need to know about Hairology:
What is Hairology?
Hairology contains sprayable, natural keratin fibers which help to cover bold spots, roots and any baby hairs inducing self-consciousness in consumers. What makes this respective solution unique, besides the lack of any possible damage, is its Smart Shade™ color blending capacities. That is, once Hairology is sprayed in affected regions, the released fibers blend into one's natural hair color.
What are the key ingredients used in Hairology?
The key ingredient in creating the keratin fibers is oat protein. The reason for choosing said ingredient rests in its potential in helping to retain moisture in the scalp, which in turn ensures that the overall texture of one's hair is smooth and manageable. In addition, it is believed to add volume and thickness to one's rather flat and dried out hair.
How should Hairology be optimized?
Another facet that makes Hairology unique is its convenience and simplicity. In particular, its uses require one to merely shake and pump onto affected regions. The reason for using a spray as a medium of delivery is because it has been found to distribute the fibers evenly. Ultimately, one can anticipate its uses to remain on the surface up until it is washed off.
Hairology Final Thoughts
Overall, tending to hair concerns via hair fibers appears to be a more realistic approach both visually and financially. While one might argue that Hairology is a temporary solution, and that it wouldn't prevent hair loss from continuing, it is one of the safest ways to go about bold spots. This is mostly because every scalp is different, not to mention the fluctuations in the strength of one's hair follicles (i.e. the pocket in which hair grows out of). That said, not all solutions are one-size-fits all, compared to hair fibers, which are sprayed and are removable with ease.
In terms of its competitive advantage, the blending technology is what seems to set Hairology apart from others. With black, brown, blonde and gray fibers currently offered, each and every individual can foresee the fibers naturally blending with the different tones of one's hair – creating a more pleasing and realistic volume. To learn more about how Hairology approaches appearance and coverage visit them @ https://www.tryhairology.com/
KeraHealth: Clinically-Proven Hair Growth Health Products for Men?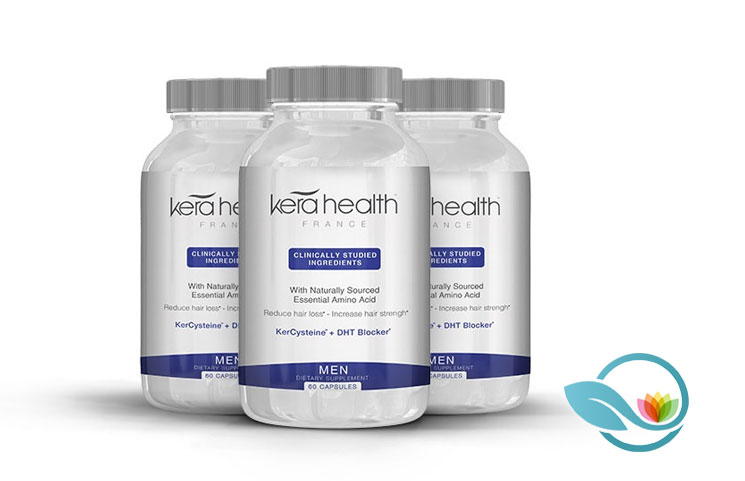 For many men, one particular feature that influences their confidence levels is their hair. With a healthy and good-looking head of hair, men can feel good about themselves, confident, and pleased with their appearance. The trouble is, upon reaching a certain age, men tend to experience air loss, poor hair growth, and dull hair. The good news is that this review would like to introduce a formula Kera Health, which can revitalize men's hair and help them feel good about their appearance.
About KeraHealth
Kera Health is described on the product's website as a breakthrough formula that uses "naturally-sourced, drug free, clinically tested nutraceutical ingredients." The formula features ingredients that help men of all ages maintain healthy, shiny, and good-looking hair. Further, dissimilar form many products on the market, this one is highly absorbent, which means that users may be able to experience results faster and more efficiently and to feel good about the outcomes. Those who are pleased with the product can also join the brand's subscription service. On the third month of the subscription, users will receive a free hair mineral analysis.
The Potential Benefits of KeraHealth
There are a number of potential advantages associated with Kera Health, such as:
May promote healthier hair
My slow down hair loss
May lead to a full and rich head of hair
For men of all ages
Easy to use
Free of drugs
May reduce cell aging
In addition, the product's nutraceutical ingredients have been clinically tested and their properties verified. This way, those who purchase the product can feel confident that they'll experience the qualities that they are hoping for.
KeraHealth Summary
Overall, Kera Health is an innovative, powerful, and potent product that may be able to help men experience the hair qualities that they are aiming for. The brand's goal is to foster satisfied clients as well. Therefore, it has a 30-day money back guarantee. Those who are dissatisfied with the product can contact the brand for a refund. Keep in mind that this guarantee may only be applicable to subscriptions – users should read the return policy.