Reviewing the Best Weight Loss Programs of 2019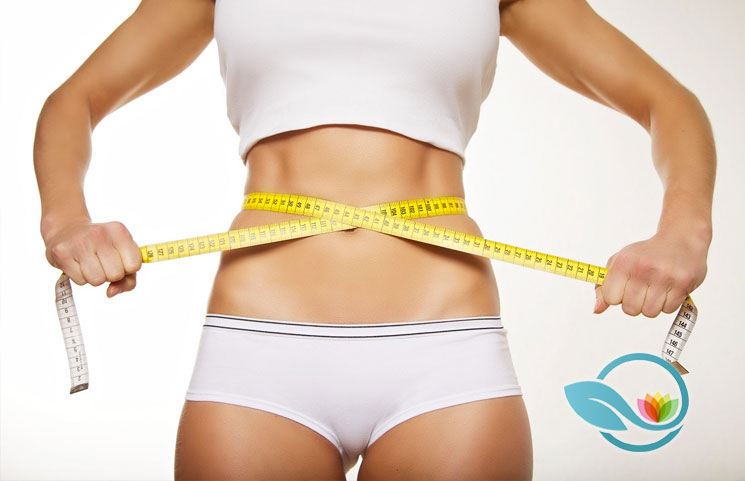 A good weight loss program can change your life. A bad weight loss program can leave you feeling frustrated and weak.
Many weight loss programs make similar claims. They claim to help you lose weight and keep it off, for example. They promise that you only need basic amounts of dieting and exercise to be successful. Some claim to be backed by concrete scientific evidence.
With so many weight loss programs out there, it's hard to know which one is right for you. Today, we're highlighting the best weight loss programs available today for those who want real results.
Rankings
The DASH Diet
The DASH Diet is at the top of many weight loss program lists today. The diet is particularly popular among those who want to lower blood pressure, speed up weight loss, and prevent diabetes. The acronym stands for Dietary Approaches to Stop Hypertension.
Although it's catered towards those with high blood pressure, the DASH Diet is popular among all groups of people. It involves loading up on fruits, vegetables, and whole grains while removing foods rich in saturated fats from your diet. Studies have shown it can reduce high blood pressure and even prevent the onset of type 2 diabetes, among other benefits.
The thing we like most about the DASH Diet is that there are no scammy diet pills or disgusting pre-packaged meals to buy. You're not paying for a subscription. Sure, you can buy DASH Diet recipe books online. However, everything you need to know about the DASH Diet is available online for free.
If you're looking for a weight loss program backed by more scientific research than virtually anything else on this list, then the DASH Diet may be the right choice for you.
Mayo Clinic Diet
The Mayo Clinic Diet is one of the most science-backed weight loss programs available today. It's the official diet recommended by the Mayo Clinic, one of the top medical centers in the United States. The diet is easy to follow, does not require you to buy overpriced supplements or meals, and can genuinely lead to long-term weight loss.
While following the Mayo Clinic Diet, expect to eat lots of fruits, vegetables, and whole grains. The diet starts with an intensive two-week cleanse during which you can lose 6 to 10 pounds. After that, you may lose 1-2 pounds per week until reaching your target weight.
You can follow the Mayo Clinic Diet's advice online. Or, you can download the app for free or splurge on a premium subscription, which costs $2 to $4 per week depending on the length of your subscription. The free version of the app, however, contains plenty of great advice and many people will not feel the need to upgrade.
WW
Weight Watchers now calls themselves "WW". The program has been around for decades, so you might think it's outdated by modern standards. However, WW has done a good job of keeping up with the times. The program has been repeatedly updated over the years. Today, it continues to be one of the best diet and weight loss programs on the market.
WW promises to help you lose 2.6% more weight than an average diet and exercise program. Although WW's program has changed over the years, the core "points" system remains the same. Certain foods are worth a certain number of points. No foods are off limits, although some foods are worth more points than others.
If you don't like obsessively tracking calories and other macronutrients, then the WW points system can be very easy to follow.
HMR Program
The Health Management Resources (HMR) program is an intense weight loss and lifestyle change program that claims to help you lose weight fast and build healthier routines that last.
If you like structured diet and exercise programs, then the HMR Program may be the right choice for you. As long as you can follow the structure of the program, you should be able to start losing weight and building healthy long-term habits. Many dieters also like the coaching, digital resources, and online community of the HMR Program.
An average day on the HMR Program consists of at least 3 shakes, 2 entrees, and 5 servings of fruits and vegetables. The program also recommends doing at least some physical activity every day – even if it's just a few short walks. All diet and exercise can be tracked with the HMR app.
Atkins Diet
The Atkins Diet skyrocketed in popularity in the 90s and 2000s. It's known as the original low-carb diet. Some studies show that the Atkins Diet is extremely effective, delivering weight loss results 2.9% better than ordinary diet and exercise. Others have shown that the Atkins Diet isn't as effective over the long-term, leading to weight loss results just 0.1% better than ordinary diet and exercise.
If you don't want to severely reduce carbs to lose weight, then the Atkins Diet may be the right choice for you. It's not perfect, and it's not for everyone, but it has proven to be effective in multiple studies.
Zone Diet
The Zone Diet uses a similar basic principle to the Atkins Diet: you can cut out cars to lose weight. It combines this with something unique, however: by eating frequently, you can keep the body full, prevent food cravings, and lose weight naturally.
The diet is based on the idea of sticking to a specific ratio of 40% carbs, 30% protein, and 30% fat. Ideally, the carbs you consume will have a low glycemic index. If you can follow this rough guideline, then you may improve your health and wellness.
A study published in the Journal of the American Medical Association (JAMA) found that the Zone Diet outperformed the Atkins Diet and WW over a one year period. However, there have been few other studies demonstrating the long-term effectiveness of the Zone Diet.
My Fitness Pal
My Fitness Pal offers a free or cheap approach to losing weight. You download the app, then begin a (mostly) self-guided journey to weight loss results. My Fitness Pal is like 10 different fitness, dieting, and tracking apps rolled into one. You get an exercise tracker, meal planner, calorie counter, and more, for example.
Most My Fitness Pal features are available for free. The free version contains advertisements. You can upgrade to the Premium plan for $10 per month to lose the ads and access more detailed breakdowns of daily nutrients or set detailed goals.
We also appreciate My Fitness Pal because it encourages you to be self-sufficient: you're not receiving prepackaged, low-calorie meals in the mail every week. Instead, you're encouraged to cook healthier meals at home every day. You track every meal and snack in the calorie counter. For many people, this is the best way to get long-term results. Those who want more structure, however, and want to be told what to do, may opt for a program like Jenny Craig or Nutrisystem.
Vegetarian and Vegan Diets
Not all weight loss programs have to be created by private companies. A growing number of healthcare organizations now recommend vegetarian and vegan diets. The Academy of Nutrition and Dietetics, for example, released a paper this year stating that vegan and vegetarian diets are the best choices for people's health. That organization is one of the top nutrition authorities in the United States.
If you find adopting a full-time vegan or vegetarian diet difficult, then consider a part-time diet. A part-time diet allows you to focus mostly on veggies while still eating fish, meat, dairy, and eggs a few times per week. Others, of course, may want to jump right into a full vegan diet.
With more vegans and vegetarians in the world today than ever before, it's easy to follow a vegetarian or vegan diet.
Flat Belly Diet
The Flat Belly Diet is like a modified version of the Mediterranean diet. Expect to take lots of healthy fats, fruits, and vegetables with limited amounts of red meat.
The core tenet of the Flat Belly Diet is that you can reduce belly fat by eating more monounsaturated fatty acids (MUFAs). These fatty acids target and destroy belly fat while also promoting fullness and preventing overeating. Expect to eat lots of plant-based fats in nuts, seeds, chocolate, avocados, and olive oil.
One of the criticisms of that Flat Belly Diet is that some people have trouble sticking to the program over a long period of time. It also has fewer professional scientific studies than most other diets on this list. However, one study suggested that those following the Flat Belly Diet can lose up to 15 pounds in 32 days.
Keto Diet
The ketogenic diet, or keto diet, is a low-carb, high-fat diet linked with various health benefits. Supporters of the keto diet claim it's the best way to lose weight and improve your health. Some dieticians, however, claim it's one of the worst diets for your health.
The core tenet of the keto diet is that you maintain a diet where 75% of your calories come from fat, 20% come from protein, and only 5% come from carbs. You're going to be eating lots of fat while following the keto diet while limiting your carbs.
Certain studies have been very supportive of the keto diet. Eating lots of fats encourages your body to enter a state of "ketosis", which is the stage where your body burns its fat reserves. In this study, for example, people on the keto diet lost 2.2 times more weight than people on a normal low-calorie, low-fat diet. In a separate study, researchers found those on the keto diet lost three times more weight than those following a diet recommended by Diabetes UK.
Interestingly, the keto diet was originally designed to treat children with epilepsy. Since the keto diet has only become popular in recent years, its long-term effectiveness remains largely unknown.
Whole30 Diet
The Whole30 diet is like a more intense version of the paleo diet. It involves eliminating sugar, grains, legumes, dairy, soy, and alcohol from your diet completely for one month. That means your diet will mostly consists of meat, fruits, vegetables, nuts, and eggs.
One of the criticisms of the Whole30 diet is that it doesn't train people to follow the diet long-term. It's designed to be followed for 30 days whenever you feel like you need to lose weight or detoxify your body. Long-term adherence to the Whole30 diet is low.
The Mediterranean Diet
The Mediterranean Diet emphasizes nuts, vegetables, fruits, whole grains, and olive oil while limiting sweets and meats. It's not a low carb diet: in fact, the Mediterranean diet involves eating bread, pasta, rice, couscous, polenta, and other whole grain meats and potatoes daily.
Many people also like the Mediterranean diet because it's one of the few on the list that doesn't discourage alcohol consumption: you're allowed to drink red wine while following the Mediterranean diet. You're also allowed to eat cheese daily.
Ultimately, the Mediterranean diet's best evidence lies in countries like France and Italy, where people have longer lifespans and healthier weight levels than those in other first world countries. Many citizens of these countries eat a diet similar to the Mediterranean diet. If it works for them, it may work for you.
Jenny Craig
Jenny Craig, like Weightwatchers, is one of the most recognizable weight loss programs available today. It also has some of the best scientific evidence out of any weight loss program listed here. Compared to a standard diet and exercise program, those who follow Jenny Craig can expect to lose 4.9% more weight.
A big reason why Jenny Craig is successful is because you talk to a personal consultant once a week. Even if you don't get much value from this meeting, it keeps you more honest than some of the self-directed diet programs listed here.
The Jenny Craig weight loss program includes a lot of structure. This isn't a freewheeling weight loss program like some of the self-directed programs above. It involves eating pre-packaged low-calorie meals delivered to your house regularly while also exercising. If you don't mind the added cost and structure, then the Jenny Craig diet may be the right choice for you. If you would rather have more freedom in your meals, however, and learn to cook healthy meals on your own, then this isn't the right choice.
Noom
Noom is the first weight loss program on this list that is entirely app-based. The paid subscription is priced similarly to in-person WW, making it relatively expensive for an app. In exchange for that subscription, you get virtual weight loss advice in a gamified environment. Noom makes weight loss like a game. You earn points for learning about nutrition and staying on-target, for example. Noom encourages you at every step of the way – even when you experience a setback.
Noom also matches you with a coach and puts you in a group based on the answers you provided in your initial questionnaire.
Nutrisystem
Want someone to tell you exactly what to do and what to eat to lose weight? Nutrisystem may be the best choice for you. Nutrisystem can be expensive, and not everyone likes the food options. However, it's also proven to be effective: by following the Nutrisystem meals, you can genuinely enjoy powerful weight loss results.
That being said, Nutrisystem ranks low on our list for a reason: dieters tend to give poor reviews of the food. Some claim the food is overly processed. Others claim it just doesn't taste like anything.
However, if you want to be told exactly what to do and what to eat without thinking for yourself, then Nutrisystem may be one of the better options.
Our Rankings
Ranking today's weight loss programs is difficult. Every weight loss program claims to help you lose weight quickly and easily. When every weight loss program makes a similar promise, how can we separate one program from another?
Weight loss programs also vary widely by type. Do you want to be told what to do? Do you want to have pre-packaged low-calorie meals delivered to your house ready to eat? Do you want to track everything through an app? Do you want to learn how to cook your own recipes?
Some of the factors we used to collect our rankings included:
Scientific Evidence: Some of the weight loss programs listed above have been studied in professional settings, with results published in peer-reviewed journals. That's great! Other weight loss programs make bold claims about their effectiveness without backing up those claims with any evidence. Scientific evidence of real, long-term weight loss was the most important factor in ranking the weight loss programs above.
Long-term Adherence: Some diets help you quickly lose weight, only for you to quickly gain it all back within a few weeks. If a diet helps you lose 20 pounds in 30 days, but then you gain back 19 pounds in the next 30 days, then that's not a very effective diet. Adherence is particularly a problem with some of the subscription-based diet programs listed above. Dieters get accustomed to the pre-packaged meals but never learn how to cook healthy meals for themselves. Long-term adherence played a crucial role in the rankings above.
Long-Term Results: Long-term adherence is slightly different than long-term results. Some diet programs – like low carb diets – are notorious for ruining your metabolism. You might lose weight short-term, only to gain it all back long-term. We analyzed the long-term results of the diets above over 1 month, 6 months, 1 year, 3 years, and 5 years.
Price and Value: Some of the weight loss programs listed above weren't paid programs offered by private companies. You can follow vegetarian and Mediterranean diets for free, for example, without paying for an app or subscription. However, these programs can also be hard for certain people to follow. Some people don't mind paying a few extra dollars to be told what to do to lose weight.
Self-Directed Versus Directed: Some people like to receive pre-packaged meals, while others would rather buy their own recipe books and ingredients. We don't assume to know what you want, so we collected a range of options on our list of the best weight loss programs.
Company Transparency and Reputation: Companies like WW and Jenny Craig are some of the best-known companies in the weight loss space. However, not all weight loss program companies offer strong transparency and honesty. We emphasized companies that were transparent and reputable over companies looking to make a quick buck through overpriced diet pills.
Food Quality and Tastiness: Some weight loss programs deliver pre-packaged low-calorie meals to your house daily, but the meals are so gross that they're tough to eat. Food quality and tastiness played a huge role in our rankings. If a diet program's food tastes gross, then you're unlikely to follow it for long anyway.
Customer Reviews and Other Factors: We analyzed a number of other factors to create the rankings above, including customer reviews and doctor recommendations, among other things.
Who Should Join a Weight Loss Program?
Weight loss programs are, understandably, designed for anyone who wants to lose weight. Studies have shown that most people in developed countries are overweight. In some countries, nearly 70% of the population is overweight.
Of course, some people want to lose weight even when they're already a healthy weight. Some people want to lose weight for the summer. Others want to fit into a wedding dress.
Put simply, there are plenty of reasons to join a weight loss program.
The weight loss programs above work in different ways. Some programs hold your hand through the entire process, telling you exactly what to eat and at what times of the day to eat it.
Other programs take a hands-off approach, allowing you to research your own recipes and keep yourself honest.
Some of the weight loss programs above aren't even strictly programs: the vegan diet, for example, and the Mediterranean diet, are free and easy for anyone to follow. All you need to do is look up a few recipes and buy groceries.
Benefits of Weight Loss Programs
Do weight loss programs have any concrete benefits? Do weight loss programs really help you lose weight? Or are they just low-quality programs designed to sell overpriced supplements and meal kits? Let's look at some of the evidence behind today's most popular weight loss programs.
First, one of the best ever studies on weight loss programs was published in the Annals of Internal Medicine in April 2015. That study compared weight loss programs based on their scientific results. Researchers looked at 45 studies comparing different weight loss programs. 39 of the 45 studies were randomized, controlled trials. All of the studies took place over a minimum of 12 weeks. After examining all of these studies, researchers found that certain weight loss programs were associated with better weight loss results than other programs.
Researchers found that Jenny Craig led to the best weight loss after 12 months, giving dieters 4.9% greater weight loss compared to a standard diet and exercise program. Other analyzed programs included Weight Watchers or WW, which led to 2.6% greater weight loss results, as well as the Atkins diet, which resulted in 0.1% to 2.9% greater weight loss. Low-calorie diet programs like Health Management Resources (HMR), Medifast, and OPTIFAST led to 4.0% greater weight loss in the short-term, although results were mixed over the long-term.
Ultimately, researchers concluded that study with the following:
"Clinicians could consider referring overweight or obese patients to Weight Watchers or Jenny Craig. Other popular programs, such as Nutrisystem, show promising weight-loss results; however, additional studies evaluating long-term outcomes are needed."
One of the biggest problems with analyzing weight loss programs is that few programs have good long-term adherence rankings. Many weight loss programs are successful in the short-term (1 month to 12 months), but dieters gain back all the weight over the long-term (1 to 5 years).
Long-term weight loss is so rare, in fact, that there's literally a national registry of "successful losers". The National Weight Control Registry, or NWCR, was founded in 1994 by Rena Wing, Ph.D. The goal is to determine which weight loss programs are most effective over a long period of time, as well as which physical and psychological traits are associated with long-term weight loss.
Today, the NWCR consists of more than 6,000 individuals who have maintained a weight loss of at least 30 pounds for an average of more than 5 years. Individuals on the registry have several things in common, including engaging in high levels of physical activity, consuming a diet low in calories and fat, and self-monitoring weight and dietary intake.
According to the NWCR, other factors were also associated with long-term weight loss, including not skipping breakfast, maintaining a consistent diet, and exercising at least one hour per day. Based on this information, it seems long-term weight loss is more about behavioral factors than specific diet or exercise routines. If you find a diet that works for you and stick to it while also maintaining adequate exercise, then you could enjoy long-term weight loss results.
Good weight loss programs are aware of poor long-term weight loss results and take steps to correct them. Today's leading weight loss programs all emphasize the power of education, teaching dieters to maintain healthy diet habits at home. If you rely too much on pre-cooked, pre-portioned low-calorie meals, then you may never learn to cook healthy meals for yourself.
While weight loss programs may vary in their efficacy and strategies, one thing is clear: weight loss can lead to powerful health benefits. In this study published in the International Journal of Obesity and Related Metabolic Disorders in 1992, researchers found that the effects of modest weight loss were significant. Obese and overweight individuals who experienced modest weight loss tended to live longer, have lower blood pressure, have a reduced risk of disease, and have better ratings in many other biological factors. In other words, losing a little bit of weight today can help you live longer, reduce your risk of heart disease, and reduce your risk of diabetes, among other benefits.
In fact, in a separate study, weight loss proved to be even more effective than exercising when it came to improving your health – at least among those who were already overweight. The study, published in 1995, showed that men who lost weight had a greater improvement in their risk factors for cardiovascular disease than men who exercised without losing weight.
Weight loss can improve more than just your physical health: it can also improve your mental health. This study published in 2011 found there was a significant correlation between weight loss and reduced symptoms of depression. That study involved nearly 500 obese individuals going through a weight loss trial.
A separate study in Australia in 2018 demonstrated similar results. Researchers analyzed overweight and obese men undergoing a weight loss program in Australia. 72% of men who had depression at the beginning of the study (before losing weight) no longer met the clinical criteria for depression at the end of the weight loss study. The average amount of weight lost during the study was modest: men only lost about 10 pounds, on average.
Overall, thousands of studies have been performed to demonstrate the effectiveness of various weight loss programs. These studies rarely indicate that one weight loss program is significantly better than another over the long-term. However, almost all of the studies show that behavioral factors – like sticking to a steady diet and exercise routine every day over a long period of time – is the biggest indicator of long-term weight loss.
Side Effects of Weight Loss Programs
Side effects of weight loss programs vary widely based on the program.
Some weight loss programs are downright deadly. "Starvation diets" or some of the hardcore fasting diets, for example, can cause significant health problems or even death.
Other weight loss programs involve too much of one ingredient or too little of another. Dieters who aren't careful could find themselves significantly deficient in one nutrient or another, creating serious long-term health problems.
Low-carb diets, for example, have been shown to reduce your metabolic rate over time. That means your body processes food less quickly and efficiently. You might lose weight in the short-term because you're cutting out carbs. In the long-term, however, your metabolic rate is worse, which means you might gain all of the weight back.
High-fat diets like the keto diet, meanwhile, have their own problems. Eating too much fat could increase your risk of cardiovascular disease. At the same time, your body needs certain fats. Research has shown that low-fat diets can cause omega 3 fatty acid intake to plummet, which also increases your long-term risk of cardiovascular disease.
Thinking of getting gastric bypass surgery to lose weight? Bariatric surgery can encourage you to eat less. However, eating fewer calories is often associated with nutritional deficiencies. In this study, researchers found that your nutritional deficiency was proportional to the amount of weight lost. Based on this study, it seems likely that restrictive weight loss programs where you limit the number of calories could lead to similar issues.
Ultimately, many of these weight loss program side effects can be solved with careful dietary tracking or doctor supervision.
FAQs About Weight Loss Programs
Q: What's the best way to lose weight quickly?
A: The best way to lose weight quickly is to stop eating anything. The second best way to lose weight quickly is to follow a low-calorie diet while still getting your recommended Daily Value of nutrients. If you have the mental fortitude to follow a healthy, low-calorie diet over a long period of time, then you could enjoy significant weight loss results – at least over the short-term.
Q: What's the best way to lose weight and keep it off?
A: Crash diets and starvation diets are a great way to lose weight quickly. Studies have shown, however, that they rarely lead to long-term weight loss. Most dieters gain the weight back within 12 months. Studies have also shown, however, that the best long-term weight loss results occur in patients who undergo behavioral changes. If you can maintain a steady diet and exercise routine every day, for example, then you should have no trouble losing weight and keeping it off.
Q: What's the best weight loss program for men?
A: Women frequently complain that men can lose weight more easily. That's somewhat true in the short-term, although long-term results are mixed. 77% of the members of the National Weight Control Registry, for example, are women. Some researchers believe that part of the problem is that men believe working out alone is enough to lose weight. There's a stigma among some men that dieting is for women. Any of the diet programs listed above will be good for both men and women seeking to lose weight. All weight loss programs listed above are catered to both men and women.
Q: What's the most successful commercial weight loss program?
A: According to the review roundup mentioned above, Jenny Craig has consistently outperformed its competitors in randomized controlled trials (RCTs). Dieters following Jenny Craig lost 5% more weight than the average person just following a diet and exercise routine. However, there have been few studies analyzing the long-term weight loss results (1 to 5 years) of any major commercial weight loss program.
Q: Are weight loss programs dangerous?
A: They can be! Certain people don't need to lose any more weight, for example. Others fail to maintain adequate nutritional intake during the program. Some people try starvation diets or crash diets that can wreak havoc on your body's systems. To avoid all of these dangers, consult with a medical professional before beginning any weight loss program.
Q: What separates good weight loss programs from bad ones?
A: Good weight loss programs consistently offer behavioral guidance in addition to diet and exercise guidance. You can tell someone to diet and exercise, but until that person makes behavioral changes, it's unlikely the person will lose weight long term. Some of the best weight loss programs listed above assign a diet coach to you to improve effectiveness.
Q: Are weight loss programs expensive?
A: Some weight loss programs deliver pre-packaged, ready-to-eat, low-calorie meals to your house every week while also providing customized guidance. These programs, understandably, can be very expensive, costing anywhere from $100 to $500 per week. Other weight loss programs are free and available to anyone with a smartphone. Some offer a mix of free and premium services: you can pay an extra $5 to $10 per month for customized guidance and advanced features for example. Of course, some of the weight loss programs listed above are completely free: you just need to buy groceries.
Final Word
There's no single "best weight loss program" available today.
Every weight loss program has its own unique pros and cons. Different weight loss programs will appeal to different people.
The best weight loss programs emphasize not only diet and exercise, but also long-term behavioral changes. If you can learn how to cook healthy meals for yourself long-term while also exercising daily, then you may be able to easily lose a lot of weight with any weight loss program.
NewULife KetoGen4: KetoGenesis4 Ketone Drink Mix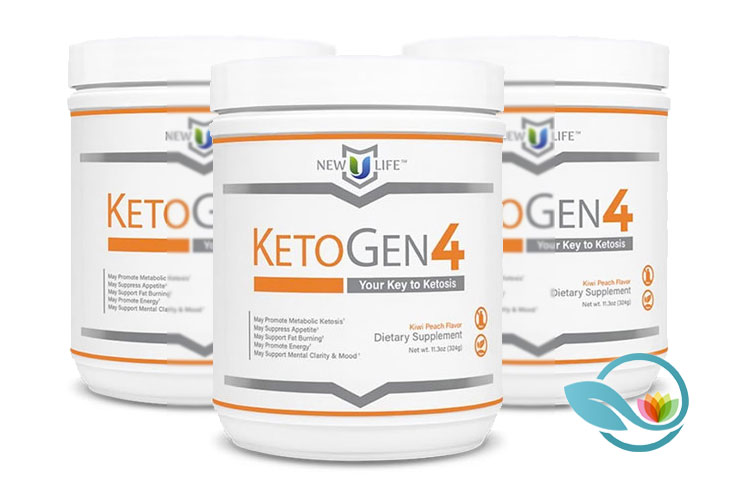 Maintaining a fit and active lifestyle are factors that can influence one's body weight, self-esteem, and fitness levels. Nonetheless, for many men and women, the efforts that they put into their health routine does not always translate to results. One way to potentially enhance results is to add a supplement to one's lifestyle. With the right formula, men and women can get the full support that they need to achieve their goals. With that, this review would like to introduce a new formula called KetoGen4.
About KetoGen4
KetoGen4 is a product developed by New U Life, and it comes in the form of a potent and powerful powdered beverage mix. The product is ideal for those who adhere to the ketogenic diet, which requires users to reduce carb intake and to increase healthy fats. In doing so, the body enters a state of ketosis, in which it burns fat for energy. This keto beverage helps prompt ketosis, making their ketogenic diet efforts potentially more effective. With this product, users may be able to experience the full benefits of the ketogenic diet more effectively.
How Does KetoGen4 Work?
Before adding any supplement to one's lifestyle, it is important to understand how the product works. This way, users can make the right decision for their needs. In this case, the supplement features exogenous ketones, which means that the ketones come in pill form, and three proprietary blends of ingredients that help to transition one's system into a longer state of ketosis. Keep in mind that as a supplement, there are no guarantees of its effectiveness. Rather, the formula's impact varies on a case by case basis and also depends upon how well users incorporate the product into their lifestyle.
The Potential Benefits of KetoGen4
There are a number of benefits associated with KetoGen4. Here are the main advantages of the product so that users know what to look forward to:
May promote ketosis
May speed up metabolism
Contains natural and healthful ingredients
Comes in powdered format for convenience
Easy to use
The main ingredients in this product include coffee fruit, La-carnitine tartrate, betaine, and bacopa monniera powder. A few other ingredients, which make up the blends in the formula, are spinach, broccoli, kale, chlorella powder, lactase, lipase, and a range of mushroom powders. There are other ingredients as well, which are listed on the packaging.
Summary
Overall, those who are looking for a potent and powerful ketogenic formula may want to consider KetoGen4 for their needs. Those who opt for the formula can either subscribe at a price of $119.99, or they can do a single purchase without the subscription for $139.99. Either way, users should read the terms and conditions associated with the purchase so that they make an informed decision.
Trim Pill Keto: Advanced Diet Formula to Reduce Body Fat Naturally?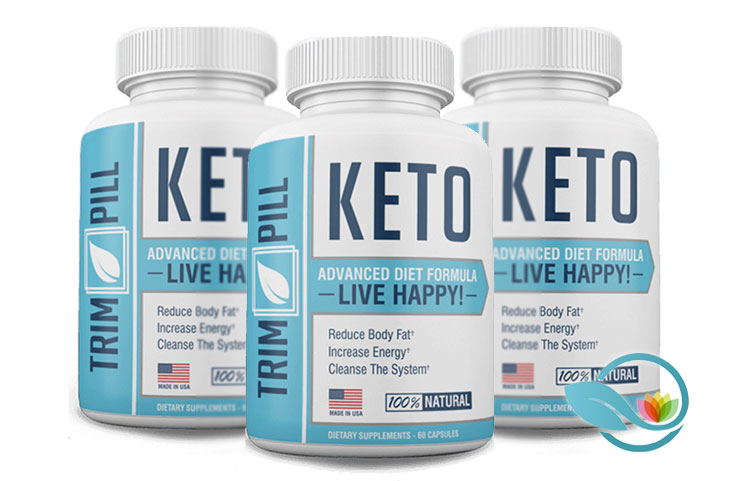 What is a Keto Diet?
Ketosis is a natural process that occurs in the body where ketones are produced in the liver to be used as energy. A low carb diet high fat is when you eat something high in carbs, your body will produce glucose and insulin.
This carb reduction forces your body to rely on fats for its main energy source instead of glucose — thee process known as ketosis. Some keto diet benefits includes
Lose Weight
Burn Fat in Trouble Areas
Get into Ketosis Fast
Burn Fat for Energy
Better Brain Health
Faster Recovery from Exercise
Maintain Lean Muscle
Glucose is the easiest molecule for your body to convert and use as energy so that it will be chosen over any other energy source and insulin is produced to process the glucose in your bloodstream by taking it around the body.
Adopting Keto Diet
Research has shown that adopting this low-carb, high-fat diet can promote fat loss and even improve certain conditions such as type 2 diabetes and cognitive decline.
With the keto diet your meals are 70 or 80 percent fat; about 20 percent protein; and about 5 percent carbohydrate.  When in a day you consume less than 50 grams of carbs, your body will later run out of fuel (blood sugar).  This typically takes 3 to 4 days. Then you'll start to break down protein and fat for energy, which can make you lose weight. This is the process that naturally occurs in the body called ketosis.
When you deprive your body of carbohydrates, which are the main fuel source for people, you're also depriving your body of its ability to keep glycogen stores filled up.
The ketones diet may help you lose more weight in the first 3 to 6 months better than other diets can. It could be because it takes more calories to chance fat into energy than it does to change carbs into energy. Also it is possible that you are more satisfied with a high-protein diet than a high-fat diet.
There are some great metabolic changes initially with this diet. Shredding excess weight improves, such as insulin resistance, high blood pressure, and elevated cholesterol and triglycerides. It is true that fat oxidation does increase due to the body adapting to the higher dietary fat intake. However, fat oxidation and losing body fat are two different processes. When fat oxidation is higher it does not necessarily mean that there will be a reduction in body fat. Overall calorie intake and calorie burn will be the main determinant in fat loss.
Keto Supplements
These are known to aid ketogenic dieters. Ketone supplements are not anything new for 2019, but they have been increasing in popularity over the past couple of years. Popular talk show host Dr Oz, has featured these supplements in numerous segments on his talk show. Revealing how ketones can help individuals in losing weight.
Main Ingredients in Trim Pill Keto
BHB;– It is an amazing and primary ingredient in every keto based product. This ingredient plays an important role in operating ketosis process. Without this ingredient every keto based product is useless.
Raspberry ketones;– These ketones are helpful in cutting down excess fatty layers. It also increases the metabolic weight in order to improve fat burning process.
Garcinia cambogia;– This ingredient is so popular in improving the metabolism system. It includes HCA that helps to control on eating habits. In fact, it is also responsible for slim and healthy body.
Trim Pill Keto Ingredients contains Beta-hydroxybutyrate. BHB is the first substrate that kicks the metabolic state of ketosis resulting in energy.
Trim Pill Keto Claims and Warrants
Everything has a disclaimer to it, so nothing has been fully tested in clinical trials. But the organization explains the importance of the keto diet and argues that users on their supplement can expect to experience dramatic weight loss. However, with the absence of definitive and dedicated studies on this particular supplement, these claims are difficult to corroborate.
Trim Pill Keto Conclusion
While the listing for Trim Pill Keto has a high number of positive reviews, its hard for us to say these are all legit product reviewers. Some may be, some may not be.
The perfect times for keto supplements drinks could be before a workout, on an empty stomach, after a high carb meal, or in between meals to improve metabolism. But with Trim Pill Keto it's extremely easy to use and experience fast weight loss results with.
Take 2 Trim Pill Keto capsules daily with water
Eat keto-friendly meals and snacks throughout the day
Enjoy improved energy and focus while our body uses fat for energy!
The organization requests fairly cheap prices for their supplement compared to others on the internet. As always consumers who try these supplements are encouraged to review the product online, so that they can add to the existing research-base for keto supplement products and companies.
Update Incoming!
We will try and email the Trim Pill Keto support team to find out more information and bring transparency to this ketone weight loss supplement. Be sure to check back on our website for updated information on Trim Pill Keto.
To help you reach your weight loss goals, we suggest you read our guides that link to the top products that are currently on the market; Superfood drinks, detox cleanses, prebiotics, and the best fat burners.
CapsiFit: Fat-Destroying Chili Pepper Capsicum Extract to Lose Weight?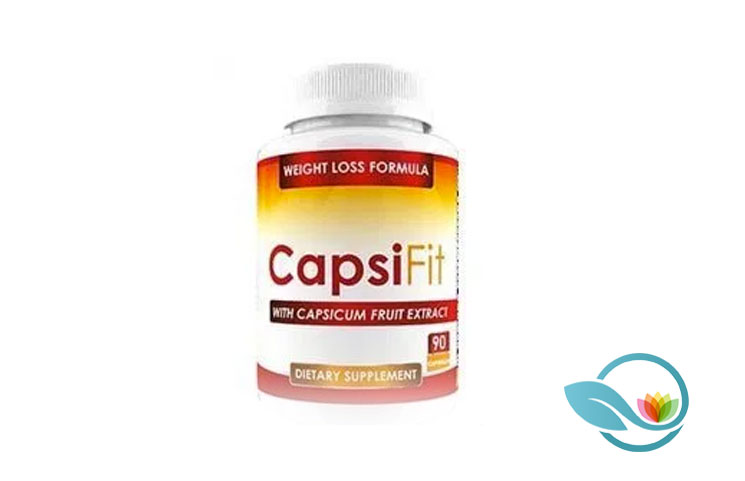 CapsiFit is a supplement that improves weight loss success through the stimulation of thermogenic processes in the body. The formula can only be purchased from the official website, which has three packages available for purchase.
What is CapsiFit?
Anyone that has tried to lose weight before can understand how difficult and frustrating the process can be. Whether the individual has been working on their figure for weeks or only a few days, seeing no results can be discouraging, which is why the supplement sector of the health industry has thrived so much. CapsiFit is one of the many products out there that aims to stimulate weight loss.
The website for CapsiFit is a little complicated. While there's a promotional video to explain the product, the link is not functioning at the moment, and a link to take consumers to a text version of the video is broken. However, based on the packaging and the active ingredient, it appears that this product works from thermogenesis, which just means that it heats up the body to burn calories, much like the effects of a cardio workout.
Purchasing CapsiFit
The total cost of CapsiFit will largely depend on how many bottles that the user wants to purchase at once. Choose from:
Six bottles for $49 each (retail price: $894)
Three bottles for $59 each (retail price: $447)
One bottle for $69 (retail price: $149)
All of these packages come with free shipping.
If the user is dissatisfied with their product for any reason, the company has a 180-day money-back guarantee.
Contacting the Creators of CapsiFit
Even with the information provided online, as well as the video, consumers may want to learn more information before they are prepared to make a purchase. The customer service team can be reached by calling 855-671-0600.
Consumers can also send in their inquiries electronically by filling out the online form at trycapsifit.com/contact-us.php.
CapsiFit Summary
CapsiFit could potentially help many consumers lose weight, but the lack of details on the website could make the decision to take on this regimen rather difficult. However, the company offers a six-month return policy, which will hopefully make up for the lack of detail offered.