Best Moringa Powder Supplements of 2019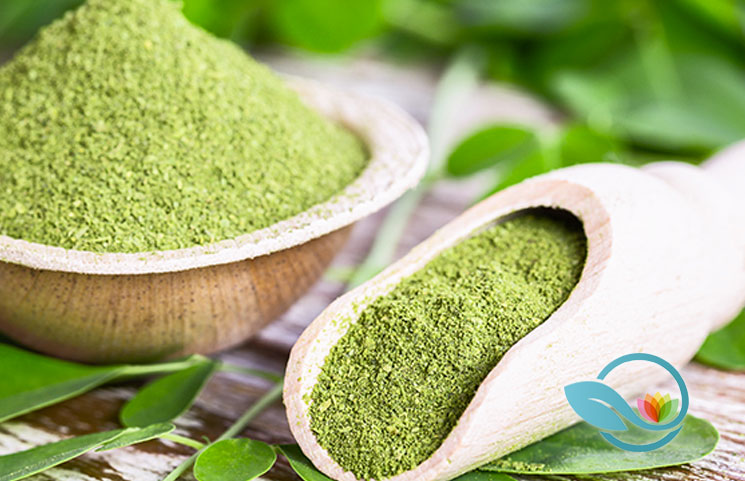 - ad -

Moringa powder is a trendy herbal extract purported to have powerful antioxidant and anti-inflammatory characteristics.
Moringa has been used for centuries in herbal medicine. Today, as scientific research grows, studies continue to verify the power of moringa powder.
As moringa usage surges, so too do the number of supplements. There are dozens of popular moringa supplements available today from Amazon and other retailers.
Which moringa powder supplement is the best to add to your shake? Which moringa powder supplement provides the best value? Our editorial team spent dozens of hours analyzing top moringa supplements, doing background checks on supplement companies, and combing online reviews to come up with the rankings below. Here are the best moringa supplements for 2019.
Rankings
Zen Principle Moringa Leaf Powder
Zen Principle's Moringa Leaf Powder supplement comes in a resealable foil page. It's not the most attractive packaging, but the supplement provides strong value while delivering a good dose of high-quality moringa extract. It's also USDA Organic certified, which means no synthetic pesticides or herbicides will sneak into the powder.
The pure, nutritionally dense formula makes Zen Principle's Moringa Leaf Powder an ideal addition to smoothies and shakes. There are 20+ types of amino acids, 40+ antioxidants, 35+ anti-inflammatories, along with key vitamins, minerals, proteins, fatty acids, and more. The 1 pound package may be too large for occasional moringa users. But at $20 per 1 pound package, Zen Principle's Moringa Leaf Powder is a great deal for daily moringa users looking for a full spectrum of benefits.
MAJU Superfoods Moringa Powder
Interestingly, this is one of the few moringa supplements on the list to be specifically advertised as an additive for tea. It can also work great in smoothes, recipes, and whatever other foods or beverages you want to add it to. MAJU has created a 100% raw moringa powder that was processed from the moringa oleifera plant with no heat applied.
The powder is USDA organic certified, non-GMO, and gluten-free. Zen Principle's moringa supplement is the only other one on this list to be USDA organic certified (the others on this list are organic certified, but not from the USDA). MAJU Superfoods was founded in 2014 by two grad students from California. Today, they make some of the best nutritional supplements on Amazon.
However, the high quality standards of MAJU Superfoods will cost a significant premium: you're paying nearly three times as much for this supplement than any other one on this list. Each 6 ounce package of the MAJU Superfoods supplement is priced at $18 on Amazon. Most other moringa supplements on this list have a price per ounce close to $1, while this supplement costs $3 per ounce.
Terrasoul Superfoods Moringa Leaf Powder
The Terrasoul Superfoods Moringa Leaf Powder supplement is even more cost-effective than the Zen Principle supplement above, although it doesn't have nearly the same spectrum of nutrients inside. A $12 package of this supplement contains 12 ounces of moringa powder, or about 0.75 pounds. The moringa is certified organic, non-GMO, raw, kosher, gluten-free, and vegan. Like other moringa supplements, the powder contains 20 types of essential amino acids, vitamins, and minerals while also being rich in potassium, calcium, and iron.
One thing we like about the Terrasoul moringa is that there's only one listed ingredient: organic moringa leaf powder from the moringa oleifera plant. That's it. If you're looking for a pure, no-nonsense superfood, then it's hard to beat the Terrasoul Superfoods Moringa Leaf Powder.
Kiva Moringa Leaf Powder
Kiva's Moringa Leaf Powder is very similar to the Terrasoul powder: there's nothing but 100% raw organic moringa leaf powder inside. Kiva harvests the whole moringa oleifera plant leaves, then processes them at low temperatures to preserve their natural vitamins and minerals.
Kiva's powder is also very easy to mix into milk or water. It has a fine texture that makes it easy to blend with the liquid of your choice. Each 1 pound package of Kiva's Moringa Leaf Powder is priced at around $15.
Kiva's Moringa Leaf Powder is one of the top-rated moringa supplements on Amazon and one of the few supplements in the category to be picked as an "Amazon's Choice" product.
Freedom Superfoods Moringa
Freedom Superfoods offers a certified organic moringa leaf powder that has been powdered to an extra fine level, making it one of the best powders on this list to blend into milk, water, a shake, a smoothie, or whatever else you want.
Pricing is competitive with other supplements on this list. a 1 pound package of Freedom Superfoods Moringa is priced at around $19. This is also one of the few on the list picked as an Amazon's Choice product.
Micro Ingredients Organic Moringa Leaf Powder
This non-GMO, gluten-free, vegan, and USDA Organic certified powder is one of the best for those looking for a competitively-priced, pure, bulk-sized moringa powder supplement. You get a 2 pound package of moringa powder for just $26 (a 1 pound package is also available for around $19). That's a cheaper price per ounce rating than anything else on this list.
Just because you're paying a cheap price doesn't mean you have to sacrifice quality. The powder is non-GMO and has no additives, preservatives, artificial colors, soy, fillers, or gluten. It's also a high-rated Amazon's Choice product. There are no other listed ingredients than organic moringa powder.
Feel Good Organics Moringa Leaf Powder
Feel Good Organics Moringa Leaf Powder comes in a plastic, one-pound pouch. Feel Good also sources its moringa from USDA Organic certified farms in India, which is the native homeland of the moringa oleifera plant.
Reviewers praise the Feel Goods moringa supplement for its morning energy boost, while the one pound size and competitive price makes it ideal for those who need bulk-sized powder for daily use.
OMG! Superfoods Organic Moringa Leaf Powder
OMG! Superfoods Organic Moringa Leaf Powder is a USDA Organic certified moringa powder that, like the Feel Good supplement, is grown in India.
You'll pay a small premium for the OMG! Superfoods moringa powder: each 7 oz canister of the supplement is priced at around $10 (which works out to around $1.40 per ounce). It's not nearly as high-priced as some of the pricier supplements on this list, but it's not as cheap as some of the value ones. Overall, it's a reasonable price for a high-quality moringa leaf extract sourced from the same country where moringa oleifera has naturally grown for centuries.
Fresh Healthcare Pure Premium Moringa
Fresh Healthcare's Pure Premium Moringa supplement is packaged like a scammy diet pill. It's also the first supplement on our list to be encapsulated: while every other supplement on this list is a powder, Fresh Healthcare has packaged that same powder into a capsule. If you don't like the taste of moringa supplements, or if you don't want to mix it into your shakes or liquid, then this capsule form can be very convenient.
Fresh Healthcare describes their Pure Premium Moringa supplement as a "complete green superfood". It's one of the highest rated moringa supplements on this list according to over 600 Amazon reviews (4.5 stars out of 5). It's also priced very competitively, offering 180 capsules for just $18. Each two capsule serving contains 1,000mg of organic moringa powder (although it's not USDA Organic certified).
Overall, Fresh Healthcare's supplement is the best capsulated moringa supplement on this list.
Zokiva Nutritionals Organic Moringa Powder
Not to be confused with the Kiva moringa supplement, the Zokiva Nutritionals Organic Moringa Powder is priced slightly higher than many of its competitors, clocking in at $21 for a 1 pound bag. For that price, you get 100% pure moringa powder sourced from organic, raw moringa oleifera leaves.
The powder contains 18 amino acids (including all 8 essential amino acids) along with 40 active antioxidants – similar to other moringa products on this list. There are no other active ingredients.
Naturevibe Botanicals Dried Organic Moringa Leaves
Naturevibe Botanicals sells dried organic moringa leaves online through Amazon. You get an 8 ounce package for around $10, making the price fairly comparable to some of the powders on this list ($1.25 an ounce). However, you're paying for the whole moringa leaves – not a concentrated powder – which means Naturevibe will work in a slightly different way.
The Naturevibes Botanicals Dried Organic Moringa Leaves supplement is almost like a powder: the leaves are so small that they can easily be blended into any smoothie with minimal issue. If you believe the whole leaves have better nutritional value, or if you would prefer the whole leaf instead of a powder, then the Naturevibes Botanicals Dried Organic Moringa Leaves supplement is a great option.
How We Ranked
Ranking moringa supplements was tough. Most of the moringa supplements above only contain pure, organic moringa powder – nothing else. Many of the supplements also source their moringa from the same area or offer identical nutritional value.
Nevertheless, our team spent hours analyzing each supplement, researching their background, and ultimately creating the rankings above. Some of the factors we used in our rankings include:
Price and Value: Many of the moringa supplements listed above have similar value. Multiple supplements are USDA Organic certified and only contain moringa. With that in mind, the main way we can compare several of the ingredients above is by looking at their price and value. Anything under $1 per ounce is affordable, while other supplements offered the same powder for $3 per ounce or more.
Ingredients: The supplements above contain moringa powder in purified form. Some of them contain identical dosages. However, since moringa isn't standardized to a particular rating, equal dosages does not mean equal effectiveness. We analyzed purity and ingredient quality to ensure effectiveness.
Organic Certification: When taking a plant-based powder, organic certification is extra important. When a plant gets condensed into a powder, it concentrates all of the ingredients – good and bad – into a more biologically accessible form. That means the antioxidants and anti-inflammatories of moringa get condensed, but it also means synthetic pesticides and other materials can slip in. Many moringa supplements are certified organic, but only a few on the list above were USDA Organic certified, which we awarded extra value.
Delivery Form: Only one of the supplements that made our final list was a capsule. The other moringa supplements were all powders. We find that many moringa capsule manufacturers make worrying claims, advertising their supplements as "miracle" diet fills packed with "superfoods" that claim to cure any disease.
Dosage: Most studies have used dosages of 2g to 4g. We were preferential towards moringa supplements that used a similar dose. That's why only one capsule supplement ended up on our final list. It's hard to package that much of a dose into a capsule.
Packaging: Moringa supplement manufacturers, for whatever reason, tend to use more paper packaging than other supplement manufacturers. Protein powder makers, for example, generally use plastic bottles. We appreciate the eco-friendly nature of paper packaging, but some packaging felt cheap in our tests. Other packages were easy to tip over.
Who Should Buy Moringa Powder?
Moringa powder is trendy for good reason: it's one of the most exciting anti-inflammatory, antioxidant compounds on the market today. It's also easy to add to virtually anything. Some people add it to shakes, for example. Others add it to tea. Some use it as a natural anti-diabetic supplement.
When people talk about using moringa powder, they're generally talking about its antioxidant capabilities. When something is called an "antioxidant", it means it can scavenge free radicals: it goes after the chemical agents that cause inflammation and oxidative damage in the body. Oxidative damage, to put it simply, is a big reason why our bodies age. Inflammation, meanwhile, is one of the major causes of disease.
Reading below, you may be surprised at some of the benefits behind moringa powder. Some men, for example, take moringa because it's been linked to improved sexual performance.
While early evidence of moringa powder is preliminary, the plant extract shows incredible promise. Research is growing every year, giving us new insight into the miracle herb from India.
Benefits of Moringa Extract
Moringa oleifera grows naturally in northern India, although it's now grown worldwide. For centuries, the plant's leaves, pods, roots, and other components were used in traditional Indian (Ayurvedic) medicine. We've seen evidence of moringa usage dating back thousands of years in not only India, but also in the Middle East and Africa.
The moringa oleifera tree has gone by multiple names over the years, including the drumstick tree, the horseradish tree, and the ben oil tree. Traditional medicine practitioners in Africa and India have also used different parts of the plant over the centuries, including the roots, flowers, bark, pods, leaves, and even the sap. The leaves and pods were the most commonly-used components. Today, most moringa extract supplements (including all of the supplements listed above) use the leaf of the plant.
Early research on moringa has been promising. However, more research needs to be done to verify many of moringa's most important benefits.
First, we know that moringa is nutritionally rich. A cup of chopped moringa leaves, for example, will give you 20% of your Daily Value of vitamin B6, 2 grams of protein, and decent levels of vitamin B2, vitamin A, vitamin C, iron, and magnesium. The pods of the moringa plant, meanwhile, are rich in vitamin C, with about 150% of your Daily Value of vitamin C in each serving.
It's hard to talk about moringa without talking about antioxidants and anti-inflammatories. It's true! Moringa is rich in both of these compounds and contains dozens of antioxidants and anti-inflammatories (we mentioned vitamins A and C above, for example, and both are antioxidants). Multiple studies have shown that higher oxidative stress leads to a higher risk of various chronic disorders, including type 2 diabetes or heart disease. Antioxidants and anti-inflammatories, including the ones in moringa extract, "neutralize" free radicals in your bloodstream, reducing inflammation and preventing oxidative stress.
In addition to containing antioxidants and anti-inflammatories, the leaves of the moringa oleifera plant are rich in chlorogenic acid and quercetin, according to the results of this study published in Food Chemistry in 2010. Chlorogenic acid is the substance in coffee that's been shown to help your body control blood sugar levels.
Of course, just because something is rich in antioxidants and anti-inflammatories doesn't guarantee that your body can access those compounds. Fortunately, moringa seems very bioavailable. In one study published in the Journal of Food Science and Technology in 2014, women took a teaspoon and a half of moringa oleifera powder every morning for 12 weeks. Researchers found that blood levels of antioxidants improved significantly over the trial period.
Interestingly, the antioxidants in moringa are so powerful that they may even preserve food: they could act as a natural preservative, improving the shelf life of certain foods. Oxidation is what causes most foods to age. This study recommended the potential use of moringa as a natural preservative – say, if a company wanted to avoid using synthetic preservatives.
Or, check out this 3-month study involving 30 women taking 7 grams of moringa oleifera leaf powder every day, leading to a 13.5% drop in blood sugar levels. In this similar study, diabetics took a particularly large dose of moringa extract (50 grams) with a meal, but were able to reduce blood sugar by more than 20%.
There's been an increasing amount of research showing that inflammation is one of the leading causes of chronic disease. That's why so many people are taking anti-inflammatory supplements. Inflammation is your body's natural response to infections and injuries, but when inflammation becomes chronic, it can lead to serious conditions like heart disease, as seen in this 2002 study published in Nature and this separate study.
Just like how moringa provides high levels of antioxidants, it also provides high levels of anti-inflammatories. In this study, moringa extract performed in a similar way to pomegranate and turmeric, flooding the body with effective antioxidant compounds. It's important to note that these benefits were witnessed in animals – not humans. Nevertheless, early animal results look promising for moringa's anti-inflammatory benefits.
Having trouble keeping cholesterol down? Moringa may be able to support healthy blood cholesterol levels. High cholesterol is associated with higher risk of heart disease, among other issues. In this review of both human and animal studies, moringa extract performed similar to oats, almonds, and flaxseed in terms of modulating blood cholesterol levels.
Worried about your exposure to arsenic? For most in the developed world, arsenic exposure isn't a serious issue. In the developing world, however, arsenic is often found in the water supply, which then makes it way to crops. There's growing evidence that moringa powder may be able to neutralize the negative effects of arsenic. Surprisingly, many people are exposed to arsenic in their food, and arsenic can increase the risk of developing cancer or heart disease. In this study, moringa was shown to neutralize the effects of arsenic exposure, making it a potentially powerful supplement in parts of the world where arsenic exposure is common – including rice-growing parts of the world.
Moringa may be able to reduce the negative symptoms of diabetes. Much of the new research on moringa is focused on its anti-diabetic properties. Some of the active compounds in moringa are structurally similar to insulin, the naturally-occurring hormone in your body that regulates blood sugar. In this study on rats published in the Journal of Diabetes, moringa supplements reduced the negative effects of type 2 diabetes. We don't recommend tossing out your insulin needles for moringa supplements just yet, especially because most of the current research has been on rats, but future research will provide further insight into these benefits. This review, for example, recommended investing future research dollars into the anti-diabetic effects of moringa based on promising early results.
Finally, moringa has shown some ability to improve sexual function in men. Some research has even gone so far as to call moringa a natural aphrodisiac. In this study from Sudan, rats given moringa were more sexually active than a control group. A similar study from India reinforced those benefits. Researchers in Thailand, meanwhile, published a study showing that moringa was particularly effective at curing sexual dysfunction caused by stress – at least in rats. It's believed these benefits are linked to the oxidative damage caused by higher stress levels: the antioxidant effects of moringa neutralize these effects in the body.
Side Effects of Moringa
Moringa has been generally well-tolerated in most studies. There have been few serious reported side effects in humans or animals.
One interesting side effect of moringa, however, is that the leaves contain high levels of "anti-nutrients". These anti-nutrients can inhibit the absorption of naturally-occurring vitamins, minerals, and proteins in your digestive system. Some believe moringa extract powder prevents this issue.
Another very minor issue with moringa extract is that it's not nutritionally complete: you can't expect a supplement containing only moringa extract to replace a meal, for example, nor should you skip your multivitamin.
Recommended Dose of Moringa Powder
Most studies on moringa extract have used a dose of 2g to 4g, or an equivalent dose in animals. However, moringa dosages can be extremely tricky because most supplements are not standardized to any specific concentration of bioactive compounds. Two supplements might contain 1g of organic moringa extract in each serving, but one supplement might be vastly superior.
One of the best sources of information about moringa dosage comes from this study, which indicated that the most effective human doses of moringa were between 2 and 7 grams per day.
We mentioned a study above where diabetics were given an extremely high dosage of moringa extract – 50 grams. However, they did not receive this dosage for an extended period of time, and it seems like a bad idea to take a dosage this high.
Most research indicates an effective dose of 2g to 4g, although we recommend speaking with a medical professional before taking any type of moringa extract.
FAQs About Moringa Extract
Q: What does moringa do?
A: Moringa extract primarily works as an antioxidant and anti-inflammatory. These two properties have helped connect moringa extract to powerful health benefits mostly because inflammation and oxidation are two of the leading causes of most diseases and illnesses. Moringa may also reduce blood lipid levels, reducing the risk of cardiovascular disease. Ultimately, moringa extract's benefits are still not fully known, and more research needs to be done.
Q: Can I use moringa to lose weight?
A: Moringa extract has not been studied as a weight loss aid. The anti-inflammatory and antioxidant effects of moringa could help weight loss, and studies have shown it can reduce the symptoms of diabetes, but moringa extract has not been scientifically proven to lead directly to weight loss.
Q: Is moringa extract expensive?
A: Moringa extract is surprisingly affordable. No supplement on the list above is priced higher than $25 per bottle. Some supplements were priced as low as $10 per bottle. Moringa may have powerful health benefits, but it hasn't led to a spike in price like we've seen with certain other trendy supplements.
Q: Will moringa improve my sexual performance?
A: Moringa extract has been shown to improve sexual performance in rats in multiple studies. However, research proving sexual benefits in humans has been limited. Early research (again, in rats) shows that moringa extract can improve sexual function in multiple ways while being particularly effective at reducing stress.
Q: What's in moringa extract supplements?
A: Moringa supplements are surprisingly pure – at least the supplements listed here. All of the supplements listed above contain only pure moringa extract. With other nutritional supplements, we've seen manufacturers add caffeine and other unusual ingredients to the formula. Moringa supplements, fortunately, have been able to avoid this issue thus far.
Q: Can moringa lower cholesterol?
A: Preliminary research on moringa extract has shown it could lower cholesterol and reduce blood lipids. Both blood lipids and cholesterol are markers of heart disease. However, these effects have not yet been studied in humans – they've only been observed in rats.
Q: Do moringa supplements taste good?
A: Moringa extract supplements not only look similar to matcha tea and spirulina, but they also taste similar. It's a vegetable-like taste that will be noticeable when taking straight, but doesn't feel out of place in smoothies, green drinks, and protein shakes. Some people don't like the taste – and that's okay! Remember: you can bake moringa extract into cookies or muffins, add it to flavorful teas, or take it in capsule form to limit the unpleasantness.
Q: Does moringa cure diabetes?
A: There is no known cure for diabetes. In studies on rats, however, moringa extract has been shown to reduce certain negative symptoms of diabetes. Researchers have found moringa extract is structurally similar to insulin – the hormone that controls insulin in the body. Future research is recommended, but early results are promising.
Final Word
Moringa extract has been used for centuries in India and Africa. Despite its prolonged use, however, more research still needs to be done to confirm the benefits of moringa extract. Early results indicate that moringa could help you reduce the risk of disease, reduce symptoms of diabetes, and even improve sexual performance. However, many of these studies have been done on rats – not humans.
The moringa extract supplements listed above are some of the best in the industry, providing pure, organic moringa extract that may be able to provide targeted health benefits. Shop around today and discover what moringa extract may be able to do for you.