A Look At the Asobu Frosty Beer 2 Go Vacuum Insulated Bottle and Beer Cooler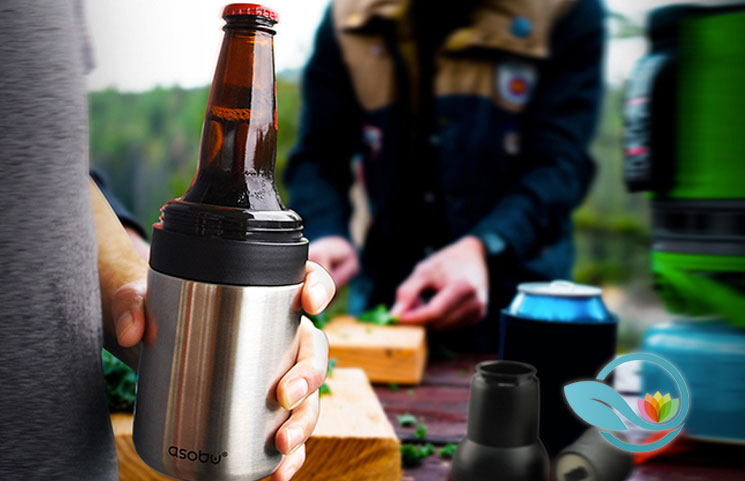 When it comes to the summer heat, every person wants to keep their cold drink as chilled as possible as they drink it. A new report from The Gadget Flow shows that the Asobu Frosty Beer 2 Go cooler has come out, providing vacuum insulation to lock in all of the cold temperature that will help the user fee refreshed.
This cooler is specifically designed for beer cans and bottles but will likely fit soda cans as well. Rather than being a cheap knockoff of another foam-insulated cozy, this cooler is made of stainless steel with double-walled construction to lock in the coldness. The cooler features a removable top, which allows the user to place their can inside. However, to keep bottles cold, the user just puts the lid on over the neck of the bottle.
With the vacuum-insulated design, the material will not cause any sweating from the drink, which makes the user's beer a little easier to hold. Along with all of these features to make the drink stay exactly the refreshing temperature that they prefer, the cooler also includes a bottle opener.
This cooler can be purchased directly from Amazon for $29.99, giving Prime member free shipping. Choose from black, camouflage, copper, silver, or with a design for the USA flag.
Primatene Mist: Asthma Medicine Inhaler for Safe Symptom Relief?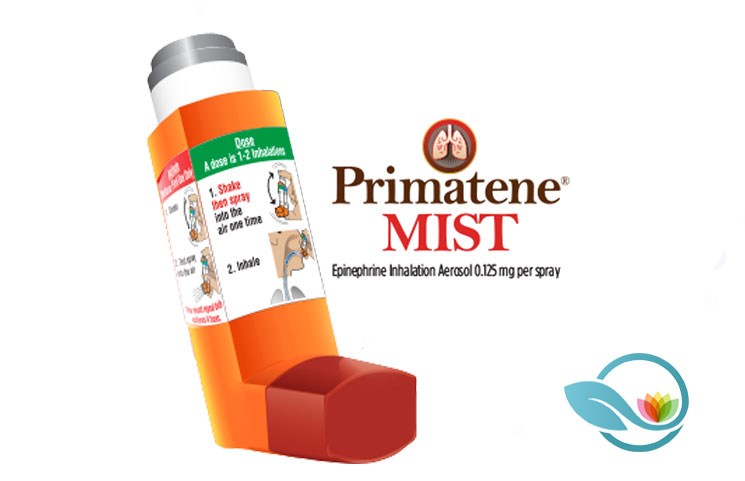 What Is Primatene Mist?
Primatene MIST is an over-the-counter inhaler that helps you breathe easier again after an asthmatic bout. It contains the same active ingredient that's trusted over the years for temporary relief of mild symptoms of intermittent asthma in addition to some improved features.
This FDA-approved, over-the-counter asthma medicine inhaler is ideal for temporary relief of mild symptoms of intermittent asthma:
Asthma is becoming increasingly common. The condition is life threatening and you should see a doctor if:
You don't get better in 20 minutes
The condition gets worse
You need more than 8 inhalations in 24 hours
You have more than 2 asthma attacks in a week
These could be signs that your asthma is getting worse.
How Primatene MIST Works
The following is the procedure for using Primatene MIST inhaler.
Remove the red cap
Shake well and spray in the air once
Inhale
Exhale completely
Place the mouthpiece in your mouth and with your lips closed around the opening
Inhale deeply while pressing down on the center of the spray indicator
Hold your breath for as long as possible
Release finger and remove the inhaler from your mouth, then exhale slowly
Wait for at least one 60 seconds. If the symptoms persist after one minute, take a second inhalation and repeats the steps 2-7 above.
Finally, replace the red cap.
Maximum daily dose
The recommended maximum daily dose of the Primatene MIST inhaler is 8 inhalations in 24 hours. It's advisable to see a doctor if you have more than two asthma attacks in a week.
Children under the age of 12 years should not use the inhaler. For younger teenagers, adult supervision is recommended.
Primatene Mist Improved Features
The new inhaler comes with improved features. While it uses the same active ingredient as the previous inhaler, it comes with hydrofluoroalkane (HFA 134a), which works differently from the old version that contains CFCs. Besides, the package contains a consumer insert that guides you on how to correctly use the new inhaler.
Orig3n DNA Tests: Nutrition, Fitness, Beauty, Vitamins Gene Testing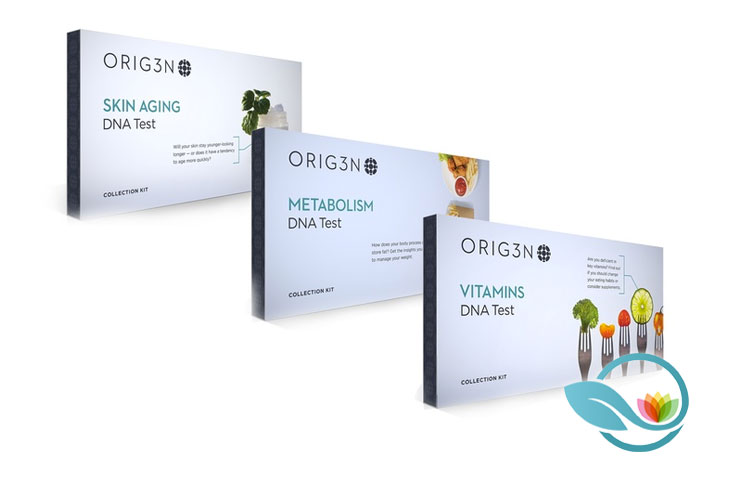 One of the best ways to realize one's health and wellness goals may be to understand one's body and to do that, men and women may need to know about their DNA. DNA tests have become a popular method to deciphering the code behind one's system and though most view DNA tests as being about ancestry, one company is bringing DNA tests to the health realm. With that, this review would like to introduce Orig3n DNA Test.
About Orig3n DNA
Orig3n DNA may be the way to take charge of one's future. As the product's website explains, the tests "uncover the links between your genes and how you may think, act, and feel. The more you know, the easier it is to reach your highest potential. The company offers various DNA tests, in areas such as fitness and nutrition, beauty, behavior, and child-development. With all the different tests that origin has to offer, users are bound to get the support that they need.
How Orig3n DNA Works
Before choosing a DNA test product, it is best to verify how it works. In this case, Orig3n is a simple and easy product, such as that it does not require any spit, any mess, and merely requires users to swab and send. Further, choosing one's DNA test is easy as well. Users just visit the website, choose their DNA test, the kit will be sent to one's home, and just follow the instructions and send the kit back.
Orig3n also takes users' samples seriously. That is to say, the samples never leave the Orig3n lab, privacy is the company's highest priority, and the tests provide users with insight that may be crucial for their health and wellbeing.
Personalized Results
Another prime reason to choose Orig3n DNA Test is that users receive personalized results. The personalized results provide users with information about their genetics, and users can view the information on their computers. Further, interpreting the results is easy as well. With these qualities, users can feel confident that Orig3n is the right decision for their needs.
Orig3n DNA Tests Summary
Overall, Orig3n is a unique way to care for one's health and wellness over the long term. The results enable users to gain insight about their health, predispositions, and the like and with that information, they can make decisions that are best for them and their needs. To learn more and to get started, just visit the Orig3n website today.
Patch Daily: Anti-Aging, B12 Energy, Metabolism and Multi-Vitamin Topical Patches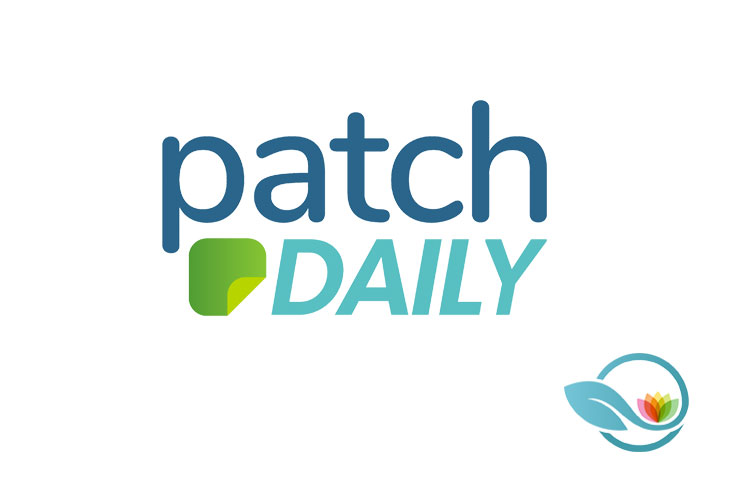 Taking care of one's health and wellness by eating well, exercising, and practicing mindfulness is one of the best things that men and women can do for themselves. Another popular addition to one's health routine is to add quality supplements to their lifestyle. Those who dislike capsules, though, have another option available – patches. With that, this review would like to introduce a product line that offers a range of patches that provide users with different qualities. Called Patch Daily, men and women can get the vitamin combinations they need, without having to take capsule or tablet supplements.
About Patch Daily
Patch Daily was founded by professionals in the pharmaceutical industry who have over 60 years of combined experience. The brand's patches are an easier and more convenient way to get their daily vitamin fix. The patches release vitamins and minerals through the dermal layer and into the blood stream, leading to optimal absorbability and prominent results, so long as users apply the patches to their routine on a regular basis and as directed. The patches are manufactured and produced in technology-forward facilities in Nevada that are equipped with modern technology.
Why Choose Patch Daily?
Patch Daily offers supplements that have been carefully formulated to provide men and women with the positive support they need for various areas, such as muscle health, cardiovascular function, and the nervous system. The patches are ideal for those who maintain an on-the-go lifestyle and are looking for products that they can count on, no matter how old they are.
Further, those who have never used vitamin patches before will find the direction on the brand's website quite useful. There are a number of patch options, such as:
Patch Daily Anti-Aging Ultra
Patch Daily B12 Instant Energy Plus
Patch Daily Metabolism Support
Patch Daily Multi-Complete
Patch Daily Summary
Overall, those who are looking for quality supplements that they can incorporate into their routine that are simple to use may want to consider Patch Daily. The patches are high-quality options that men and women can count on. To learn more and to place an order, just visit the brand's website today.