A Look At the Asobu Frosty Beer 2 Go Vacuum Insulated Bottle and Beer Cooler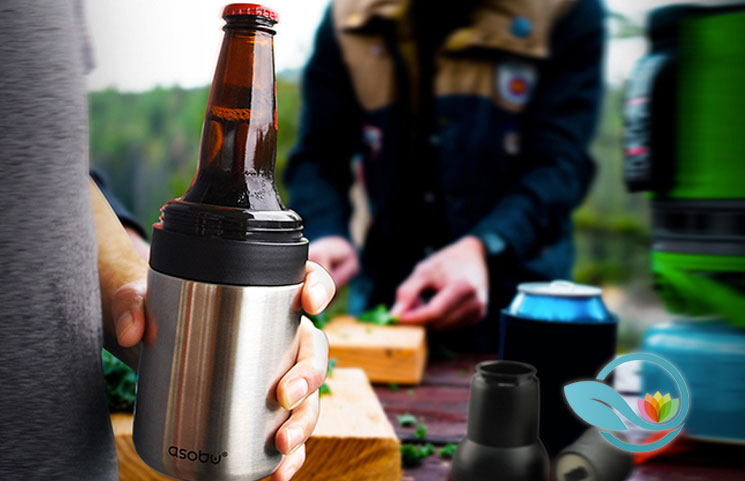 - ad -

When it comes to the summer heat, every person wants to keep their cold drink as chilled as possible as they drink it. A new report from The Gadget Flow shows that the Asobu Frosty Beer 2 Go cooler has come out, providing vacuum insulation to lock in all of the cold temperature that will help the user fee refreshed.
This cooler is specifically designed for beer cans and bottles but will likely fit soda cans as well. Rather than being a cheap knockoff of another foam-insulated cozy, this cooler is made of stainless steel with double-walled construction to lock in the coldness. The cooler features a removable top, which allows the user to place their can inside. However, to keep bottles cold, the user just puts the lid on over the neck of the bottle.
With the vacuum-insulated design, the material will not cause any sweating from the drink, which makes the user's beer a little easier to hold. Along with all of these features to make the drink stay exactly the refreshing temperature that they prefer, the cooler also includes a bottle opener.
This cooler can be purchased directly from Amazon for $29.99, giving Prime member free shipping. Choose from black, camouflage, copper, silver, or with a design for the USA flag.