Healy: Health Wearable Medical Device with Holistic Health Cloud Program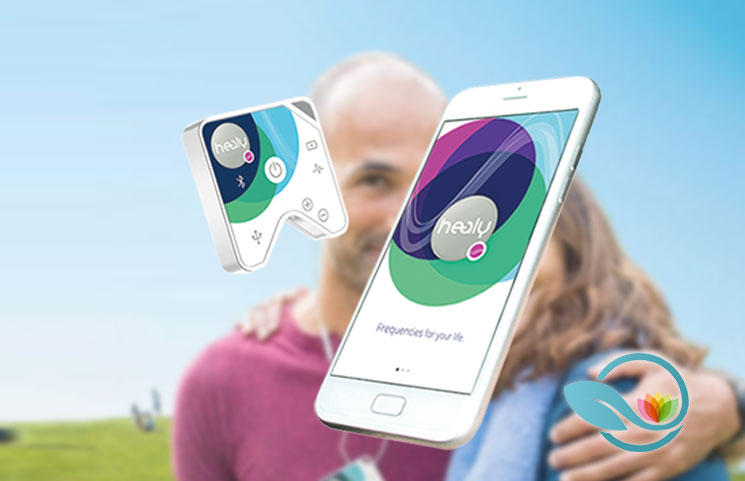 - ad -

Today's health industry is bombarded with all sorts of health-related solutions. Whether consumers have a headache, joint issue or are experiencing depression, there's something out there. The one thing with said solutions is that they are designed to solve one health concern, as opposed to multiple.
What can consumers do to overcome existing pain, while limiting excessive use of prescription drugs and antibiotics known to rid the body's natural abilities to produce nutrients? Wouldn't it be nice to have one essential that treats just about anything? It seems like our wishes may have come true, thanks to the Healy.
The purpose of this review is to introduce Healy, the facets that make it a multipurpose health device, its usefulness and its overall affordability. The goal is to provide a complete picture of what the Healy is, that way consumers can decide for themselves whether they can benefit from it or not.
What is Healy?
Healy is proclaimed as a wearable medical device that helps to treat a wide range of chronic and skeletal pain, as well as mental illness-related therapy, namely depression, anxiety and sleep disorders. This so far is said to be the array of health concerns that the medical device can treat, as all other illnesses will have to wait due to the lack of sound evidence.
What is the Overall Mechanism Behind the Healy?
Although Healy is a wearable medical device, it has been designed to work is a holistic manner, which makes sense, as the goal is to consider a consumer's mental, physical, emotional, and spiritual health.
Healy works on an individualistic basis and starts at the root of all problems, and that entails our very cells. Upon wearing it on top of clothing, Healy allegedly communicates with the body through electrodes, which will be worn on the wrist.
The reason for stimulating said communication is to get as deep into one's cell as possible. Healy is said to be founded on the Becker and Nordenstrom principle, which states that diseases are a result of unnatural reductions in a cell membrane's voltage. This means that the voltage difference between the inside of the cell and its interspace is too small.
These low quantities lead to diseases and in order to reverse the effects, communication with cells is needed. Although Healy has the ability to interact with the body, to get in touch with cells, another mean is needed, here's where frequency therapy comes into play.
Frequency therapy allows for better communication, which in turn helps to revamp the different functions in the body. The team at Healy puts this in medical terms as, "metabolism and cell division, the energy production of cells and the synthesis of proteins are meant to be stimulated by frequency therapy."
What Areas of Health Does Healy Claim to Treat?
As previously mentioned, Healy is capable of targeting specific health concerns, but due to the lack of evidence, cannot tend to all concerns. Based on the claims made, Healy can help consumers in attaining fitness goals, ensuring one's inner and outer beauty is on par (i.e. both skin health and internal bodily functioning), and local, acute or chronic pain conditions.
Other ways that Healy can be positively impactful towards one's health include:
Achieving bioenergetic balance within one's organs and maintain one's energy levels
Promoting better rest and relaxed sleep
Regaining emotional and mental balance
Increasing one's focus levels to attain educational needs
Promoting a sense of relaxation amidst stressful environments
Activating the different chakras (energy levels) in the body
How Should One Get Started with Using Healy?
Consumers are advised to first download the Healy application, then it is as simple as synchronizing the device to one's smart phone and getting started.
The application can be downloaded via Google Play or Apple App store. In order to synchronize the device and the app, the wearable medical device needs to be turned on, while ensuring that the Bluetooth settings on one's phone is also turned on.
Once the first two steps have been completed, consumers will be directed to get started on a program of their choice. Upon picking a program, consumers will be advised of the different frequency levels present and their association with different body parts. Again, the average time each program is expected to last is 20 minutes, but depending on the choice of healing and the pain experienced, it can be more or less.
How Much Does Healy Cost?
Healy's price varies according to the program or type of device chosen. Currently, Healy comes in: Healy Gold (417,65 €), Healy Holistic Health (837,82 €), Healy Holistic Health Plus (1.257,98 €) and Healy Resonance (2.098,32 €).
Healy World supposedly also carries an affiliates program in which commissions are earned in the form of points, which can be used to purchase programs. For instance, if consumers are successful in selling the Healy Gold to someone, then they will earn 250 points. The latter three packages purchased can result in the earning of 600, 900 and 1400 points respectively.
Healy Review Summary
Overall, it seems like Healy's aims are to use a more traditional approach in healing the different aspects of the body. Being able to reach to the root of the problem is the only way to truly heal any condition and based on the claims made, this is exactly what Healy is designed to do.
Although the device is proclaimed as beneficial in treating different health concerns, consumers should consult a health practitioner prior to its uses as it is still a relatively new device that has yet to be tested by a large enough sample size. While individuals who have tested the device claim it to have made a difference in frequency of headaches, energy levels, stress, alertness, etc., again, this cannot be generalized for the entire population.
In other words, its effectiveness cannot truly be placed on a scale unless one tries it out for him or herself. This, however, is not the say that the device could not make a difference, especially bearing in mind their thoughtfulness towards basing a solution on approaches that have previously been beneficial. Examples here include focusing on the different chakras of the body (which many believe in for decades) and holistic approaches. To learn more about the medical aspects of Healy and where to get started, click here.