Keto Shakes: Top Nutrition Powders and Smoothie Mix Recipes in 2019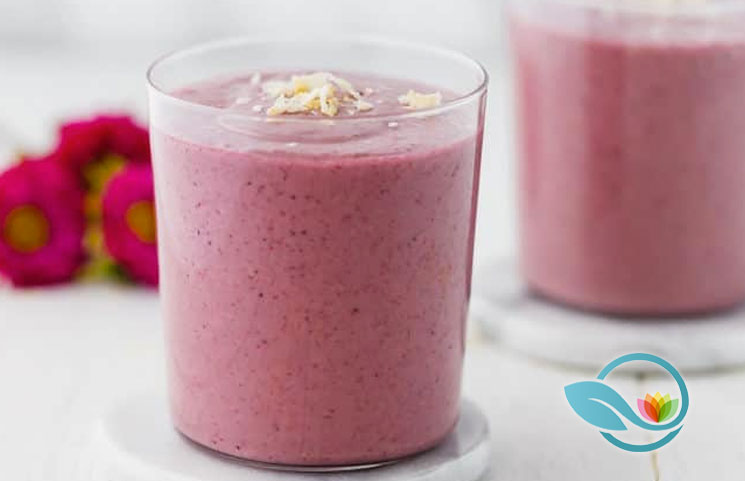 - ad -

Keto shakes make it easy, tasty, and efficient to follow a keto diet. Keto shakes are powdered supplements that can be mixed with water (or other liquids) to create a high-fat, low-carb meal.
The keto diet has existed for decades. Over the last few years, however, keto dieting has exploded in popularity. This has given rise to a slew of keto supplements – including exogenous ketone powders and keto shakes.
Why do we need keto shakes? Why can't keto dieters just take normal protein powders and meal replacements? Well, normal shakes aren't good for keto dieters: they're high in carbs, high in protein, and low in fat.
A good keto shake delivers a fast, convenient, and nutritionally dense meal that meets strict keto diet restrictions.
Keto shakes are for more than just keto dieters! Yes, many people following a keto diet will take keto shakes. However, those on other diets – or no diet at all – can still get some benefit from keto shakes.
Want to keep carb intake low and protein and fat intake high? Want to enjoy an efficient meal on-the-go anytime? We've ranked some of the best keto shakes on the market today.
Our Rankings
Our editorial team spent countless hours compiling the rankings below. Here are some of the best keto shakes we recommend in 2019.
Ample K Meal Replacement Drink
Ample Meals makes its popular Ample K meal replacement shake powder, using real food ingredients mixed with high doses of protein, fiber, probiotics, vegetable greens, and healthy fats.
It's not cheap, but it's very easy to consume. Each bottle has the right portion of powder inside. All you need to do is add water or milk, then shake the bottle.
Ample K tastes great without being overpowering (assuming you like coconut and macadamia nut flavors). It's also convenient for those who are on-the-go and don't have time to make a shake or use a blender. If you're rushing to the office after the gym, for example, and need an easy keto shake fast, then Ample K might be the best choice.
One drawback is that there are 13g to 19g of carbs in each serving (regular or large bottle), which might throw off your macros. However, if you're using Ample K as a complete meal replacement, then this may not be an issue.
Ketologie Keto Shake
Keto supplement maker Ketologie makes a Keto Shake supplement that is particularly popular. The shake has high fat and fiber content with no sugar whatsoever. The fat comes from coconut oil, which delivers a high dose of valuable MCT oils. Protein, meanwhile, comes from hydrolyzed collagen powder derived from cow bones.
Ketologie's Keto Shake uses erythritol as a sweetener mixed with cocoa and vanilla, giving the powder a pleasant, smooth, chocolatey flavor with no sugar whatsoever. Due to its high nutritional quality and strict adherence to keto diet rules, Ketologie's Keto Shake is one of the best options on the market today.
Dr. Berg's Meal Replacement Shake
Dr. Berg's Meal Replacement Shake flies under the radar because the supplement doesn't advertise itself as a keto shake, nor does it use the word 'keto' in its name. Nevertheless, the shake is one of the best keto shakes available today. It delivers organic vegan protein along with MCTs and BCAAs. There are 11 grams of protein, 0 grams of added sugar, and 4 grams of MCTs (derived from coconut) in each serving.
Oh, and the chocolate brownie flavor makes the powder surprisingly palatable. If you dislike the gross vegetable taste of traditional pea protein shakes, then you might appreciate Dr. Berg's Meal Replacement shake powder. There's also just 2g of carbs and 80 calories in each serving.
Top Notch Nutrition Keto Super Collagen Protein Shake
Top Notch Nutrition's Keto Super Collagen protein uses three different types of fats to deliver a high dose of fat to keto dieters. There's pure coconut MCT powder for MCT oil, for example, along with avocado powder and grass fed butter powder. Instead of just getting your fat from one source, you can get it from multiple sources.
It's also important that the fat in this shake is the good fat – it's not saturated fat. If you want a high-quality keto shake with minimal amounts of unsaturated fats, then the Top Notch Nutrition Keto Super Collagen Protein Shake may be the right option for you.
KetoLogic Keto Meal
KetoLogic Keto Meal doesn't have quite the high fat content of other supplements listed here. However, like Top Notch Nutrition's keto shake, it uses three different sources of fat, including MCT oil, coconut oil, and milk. There's also a mix of vitamins and minerals.
If you don't already take a multivitamin, then KetoLogic's Keto Meal may provide valuable nutrition.
Some keto dieters struggle to maintain a good mix of vitamins and minerals.
American Metabolix Keto Meal
Keto Meal from American Metabolix is a keto-focused meal replacement shake. It provides more calories than the options above and is designed to give your body the valuable nutrition it needs. Key ingredients include whole egg powder and dehydrated butter. Together, these ingredients provide most of Keto Meal's calories, protein, and fat content.
Other ingredients inside the formula add flavor or sweetness, including stevia and monk fruit extract. The end result is that Keto Meal tastes pretty good.
One of the drawbacks of Keto Meal is its high cholesterol content. Just like some traditional protein powders have high cholesterol content, Keto Meal does too. Depending on how you feel about cholesterol, this could be a bad thing or a non-issue.
Myoplex Ketogenic Powder
Myoplex Ketogenic Powder comes in nutrition power packets from supplement maker EAS. Flavors like cinnamon bun give Myoplex Ketogenic Powder users some unique flavor options, although there's also a strawberry banana flavor for those with more conventional tastes.
Another unique advantage of Myoplex Ketogenic Powder is that the protein contains HMB, which helps reduce the breakdown of proteins in muscles during and after a workout. That's why many people enjoy using this supplement as a pre-workout keto shake.
Overall, there's a good blend of vitamins and nutrients in Myoplex Ketogenic Powder. We also appreciate the use of powder packets: it's easy to dump the powder into a water bottle on-the-go, for example.
LevelUp Grass-Fed Keto Protein
LevelUp's Grass-Fed Keto Protein is another tri-fat keto shake formula, delivering fat from grass-fed whey, grass-fed collagen, and grass-fed butter sources.
All of these fats add up to a significant amount: LevelUp has one of the highest fat content ratings on this list.
Some people also appreciate the use of grass-fed fat sources, as they believe the fat is of a higher level of quality.
Ketond Ketogenic Meal Replacement
Ketond's Ketogenic Meal Replacement powder provides 400 calories, 20g of protein, 33g of fat, and 5g of carbs in each serving, making it one of the strongest options on this list. This serving size is a bit misleading, however: each serving is two scoops, and there are only 14 servings in each container, so Ketond has basically doubled their recommended serving size to make their formula appear more powerful than its competitors.
It's available in two delicious flavors, including chocolate fudge brownie or French vanilla cream. Some use it as a preworkout, getting a strong dose of energy boosting power before a workout.
Slimfast Keto Meal Shake
Slimfast was one of the first and biggest names in the protein shake space. Today, Slimfast offers a keto shake for keto dieters called the Keto Meal Shake. The shake claims to be "clinically proven" to help you "lose weight and keep it off".
Despite the big promises, Slimfast doesn't do as good of a job as some of the other Keto Shakes on this list in terms of fat content or nutritional value.
However, if you're looking for a nutritionally-dense shake made from a reputable company, then Slimfast's Keto Meal Shake might get the job done.
Perfect Keto Collagen
Perfect's Keto Collagen supplement provides a keto-friendly source of protein along with a healthy dose of MCT oil. One of the things that makes Keto Collagen unique, however, is that it isn't designed as a meal replacement shake: it's designed more as a protein source.
Another note with Keto Collagen is that the fat content is lower than other supplements on this list, mostly because Perfect uses MCT oil as its only fat source. Too much MCT oil is associated with gastrointestinal problems, so this decision was deliberate.
If you're looking for an easy way to test the keto diet without going too extreme, then the Perfect Keto Collagen shake could be the right choice for you. Strict keto dieters, however, may find the fat content to be a little bit too low for their needs.
Kiss My Keto Keto Protein
Kiss My Keto makes a range of keto supplements, including the popular Keto Protein powder.
Available in chocolate flavor, Keto Protein uses MCT oil and collagen protein as its two primary sources of fuel.
One of the best things about Keto Protein is its low carb total: there's just 3g of carbs per serving, making it very keto-friendly without overloading on fats.
Primaforce Keto Shake
Primaforce Keto Shake uses MCT oil to provide its fat content. However, it mixes that MCT oil with a wide range of other ingredients as well. Purists might not like the added ingredients, although anyone looking for a complete meal replacement shake will be well-served by Keto Shake.
Each serving of Primaforce's Keto Shake includes 13g of fat, 7g of protein, and 4g of carbs. Key listed benefits include boosted metabolism, better ketone production, and fat loss. You also get about 20% to 40% of your recommended Daily Value of many vitamins and minerals, making Keto Shake similar to a multivitamin.
Kegenix Keto Meal
Kegenix's Keto Meal provides a 50/50 blend of fat and protein. Some claim that doesn't make Keto Meal a keto shake at all: it's too much protein. However, those looking for an easy entry into the world of keto dieting may like Kegenix's Keto Meal supplement.
Another unique thing about Keto Meal is that the fat comes from sunflower oil – generally considered one of the cheaper oils. A benefit of Keto Meal, however, is its range of vitamins and minerals. You may not need to take a multivitamin with Keto Meal.
How We Ranked
Our editorial team spent countless hours poring over keto shake reviews online to compile the rankings above. We took all of the following factors into consideration when creating our rankings of the best keto shakes of 2019:
Macros: Macros are crucial for any keto dieter. We analyzed the macronutrient value of all keto shakes above, including the protein, carb, and fat content. The best keto shakes minimize sugar and carbs while maximizing fat and protein. Some keto shakes deliver a 50/50 blend of fat and protein, while others put a much heavier emphasis on fat (typically, you want more fat than protein, and most keto shakes are around 60 to 75% fat).
Price and Value: A company might make the best keto shake in the world, but that doesn't help most people if the shake costs $400. We checked the value and price of all keto shakes above to ensure they matched with the budget of the average keto dieter. We also made sure to have a range of keto supplements, including high-end options and budget options.
Taste: Keto shakes taste way better than the other popular keto supplement: ketones. Many of the shakes above use stevia and natural ingredients to give the formula a good flavor. You get a taste similar to a good protein powder, although some shakes do have a veggie flavor that you may or may not like.
Fat Sources: One of the keto shake powders above used sunflower oil as its source of fat, which isn't ideal. Typically, high-quality keto shakes use sources like powdered grass-fed butter, MCT oil, coconut oil, and powdered avocado oil to deliver their fat content.
Protein Sources: Protein source is also important. Several keto shakes above use grass-fed whey protein or collagen peptides, both of which are considered high-quality sources of protein.
Nutritional Value: Some keto shakes are designed to provide just fat and protein. Others can be used as complete meal replacements, delivering a wide range of vitamins and minerals.
Customer Rating: Most of the keto shakes above are sold on Amazon. Some have over 1,000 reviews. We checked reviews and took customer rating into account or our rankings.
Benefits of Keto Shakes
Keto shakes are more popular today than ever before. The right keto shake keeps your body in a state of ketosis, delivering high doses of fat and protein to ensure you can easily meet your macronutrient goals.
The benefits of a keto shake vary depending on the type of shake. Some shakes are designed as a preworkout, giving your body a dose of energizing fats to keep you going through a long workout. Other keto shakes are post-workout shakes designed to deliver a high dose of protein and fat to keep your body fueled. Some keto shakes are meal replacement shakes with high nutritional value. Depending on the type of shake you buy, your keto shake benefits will vary widely.
As some keto dieters know, the diet was originally designed to treat epilepsy in children. When following the classic keto diet, your fat intake should be around 90%, which means about 90% of your calories should come from fat.
Achieving 90% is tough, although it's certainly possible with some of the keto shakes listed above and some careful dieting. However, most keto dieters are able to stay in ketosis with a lower portion of their calories coming from fat. It's more important to limit carbohydrate intake with fewer than 20g of carbs per day. Some of the shakes above contain 14g of carbs or more, although the best keto shakes contain 1 to 4g of carbs.
The keto diet's weight loss effectiveness has been proven numerous times. One landmark study frequently cited by keto blogs is the 2004 study published in the Annals of Internal Medicine. That study randomly assigned a low fat or high fat diet to 132 obese adults. One year after follow-up, the participants on the high fat keto diet not only had better weight loss results, but they also had better adherence to the diet.
Keto shakes and the keto diet could boost endurance in long endurance events as well. A study published in Cell Metabolism in 2016 analyzed the effects of the keto diet on 39 elite cyclists. Researchers found that these athletes performed better on the keto diet because of the metabolic shift towards burning ketones instead of carbs.
All of the studies above analyzed the effects of the keto diet. They did not specifically test any of the keto shakes listed above. To date, there have been few major studies analyzing the effectiveness of different keto shakes in a professional scientific setting.
Side Effects of Keto Shakes
The side effects of keto shakes will be similar to the side effects of the keto diet. Generally, those who follow the diet carefully will have few serious side effects. Keto shakes are very well-tolerated by most people.
However, it's important to note that many of the keto shakes listed above contain nuts or dairy, which could lead to allergic reactions.
Other than that, some people complain about gastrointestinal problems when consuming too many fats – particularly too much MCT oil, which can be found in many of the keto shakes listed above.
Others complain about various reactions when following the keto diet for a long time. Those reactions include weakness, cramping, headaches, and bad breath.
Overall, research has generally indicated that the benefits of the keto diet outweigh the side effects in the majority of the population. However, as with anything, we recommend consulting with your doctor before taking keto shakes or following the keto diet.
Final Word
There's never been a better time to be a keto dieter. There are more keto shakes and keto supplements available than ever before. The keto shakes listed above are some of the best in the industry, providing dieters with a hefty dose of fat and protein with minimal levels of carbs and sugar.
Typically, keto dieters aim for shakes containing 60% to 75% fat content. However, depending on your goals and macros, you can adjust your keto shake choice to meet your needs.