LIFEWTR: Pepsi's Premium Purified Bottled Water with Electrolytes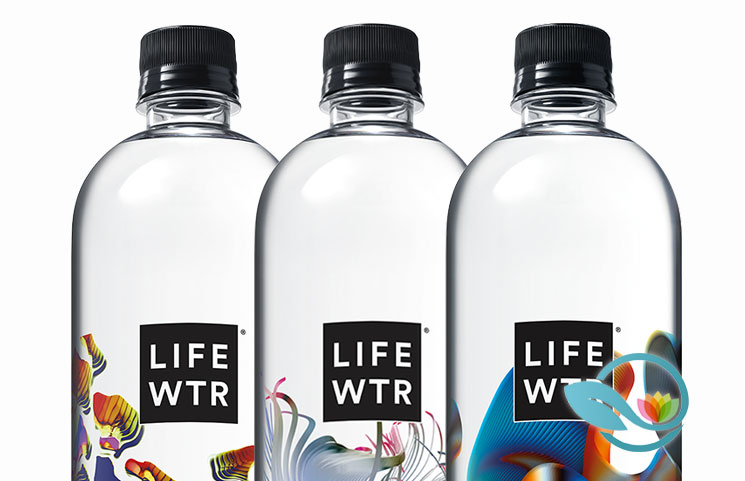 - ad -

Drinking a bottle of water does not need to be just for one's sustenance, but it can also be for one's mental wellness, and it can bring motivation and inspiration. One brand that is doing big things in the realm of bottled water is Life Wtr. Unlike most other brands, it works to serve as a source of inspiration and hydration.
About Life Wtr
Life Wtr is pH-balanced and electrolyte infused water. The beverage is refreshing, restorative, and it provides its customers with a unique dose of inspiration in every bottle. As the brand explains, it purifies each bottle of water using reverse osmosis, and then adds the electrolytes back in to provide users with a pure and clean taste. The pH levels of the water range from 6.4 to 7.4. Those who are interested can view a water quality report on the brand's website.
Art in the Bottle
Every bottle has a bit of inspiration on the inside wall of the bottle. The artwork is released in a series of three and it changes several times per year. As the brand explains, the artists are chosen by the boldness and transformative nature of the work. There is an artists tab on the website so that users can learn more about who created the artwork. There are several videos about the individual artists and their creations. This way, users can get insight on some of the spectacular pieces that appear on the bottles.
The Packaging
The product comes in 700 mL 1 liter, 20 ounce, 50 mL and 1 liter multipacks. The 700 mL bottle has a convenient flip cap, while the others have a twist cap. The plastic from the bottles is PET, which is lightweight, unbreakable, and has allow permeability. The packaging also reduces carbon dioxide loss in carbonated beverages. The date on the bottle represents the "best taste date" and it appears on the shoulder of the bottle.
Where to Buy
Those who are interested in purchasing Life Wtr can do so online or in stores. There is a "buy now" link on the brand's website so that users can purchase the product where it is most convenient for them. A few of the mainstream retailers include Walmart and Amazon. The pricing could also vary, so it is best to check all of the options.
Life Wtr Review Summary
Overall, those who are interested in learn more about Life Wtr can do so through the brand's website. The product is a unique and interesting way to get a bright of brightness and inspiration in one's day. Further, the water is refreshing, nourishing, and balanced with pH levels and electrolytes.