Best Silica Supplements of 2019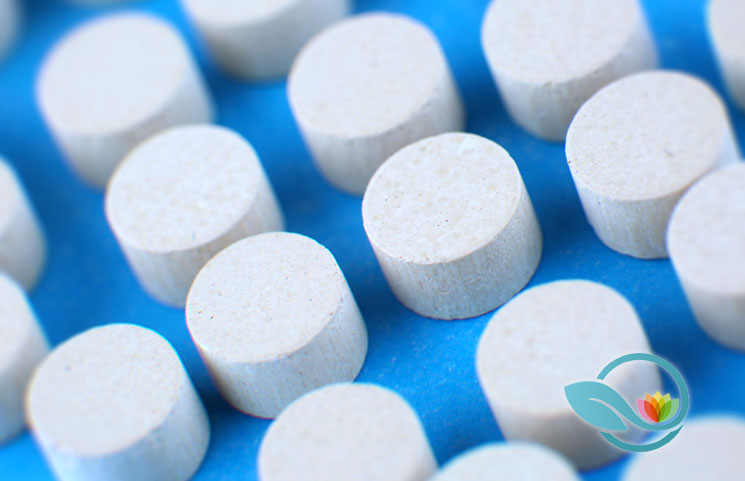 - ad -

Silica, also referred to as silicon dioxide, is deemed the oxide version of silicon because of its attached oxygen molecule. It is a significant component, as it makes up over 50 percent of the earth's crust, not to mention its presence in many of the foods and drinks we consume today (i.e. water, plants, grains, animals, etc.).
Given its presence in food, the US Food and Drug Administration (FDA) has since recognized the mineral as being a safe food additive. With this being said, here are 2019's top ten silica-infused supplements worth taking a look at.
Solgar Oceanic Silica (108mg per serving)
The first to have made it onto Davis' list is called the Solgar Oceanic Silica. This respective supplement comes in capsules form and contains silica-derived from red algae. Solgar's aim with Oceanic Silica is to ensure that one's body attains a sufficient source of calcium and silica – both of which are believed to improve one's bone health.
Some of the common benefits consumers have experienced include improved hair, joint, skin and nails health.
Eidon Silica Liquid Concentrate (375mg per serving)
Next to have made the list is the Eidon Silica Liquid Concentration. As per the description, Eidon Ionic Minerals appears to have focused on the use of silica for increased collagen production in the body.
Collagen is a type of protein which supports different parts of the body including the bones, tendons and one's skin among others. Eidon Ionic Minerals' viewpoint on silica is that it has the ability to store calcium, which is essential for strong bones.
Consumers have since been satisfied with the supplement's ability to induce muscle growth and healthy hair, skin and nails.
Hubner Silica Gel (420mg per serving)
So far, we've seen a red algae-based silica. Things appear to have taken a different turn with Hubner Healthy Living. In particular, their Original Silica Gel contains colloidal silica. According to a 2016 study, colloidal silica is said to be "extensively used as a rheological additive in personal care products to control flowability."
According to Hubner, microscopic silica particles have been submerged in water to form a gel. The end result? Its uses are said to be effective for one's hair, skin, nails and tissues health.
Orgono Living Silica (12 to 36mg per day)
The Orgono Living Silica has supposedly been designed to improve joint health by targeting one's flexibility, tissue and cartilage health. In addition, it is believed to house a sufficient source of collagen that aids with hair, skin and nails health.
It primarily contains monomethylsilanetriol (MMST), which is deemed a typically orally-consumed silicon. The suggested uses are one to three servings daily.
Swanson's Bamboo Extract (300mg per serving)
Another source of silica has been introduced and this comes from Swanson's Bamboo Extract.
As per the claims made, this respective supplement carries an adequate source of silica that can promote collagen production needed for optimal hair, skin and nails health, while boosting one's bone health.
Swanson supposedly complies with both FDA and the Federal Trade Commission (FTC), which implies that consumers can trust what's stated on the labels.
World Organic Silica 500Mg (50mg per serving)
World Organic's approach to silica appears to focus on the use of horsetail extract. Botanically known as equisetum, horsetail is believed to improve one's bones health.
In addition, its uses are said to prevent anti-microbial activity while strengthening the body's defense mechanism and reducing anxiety in consumers.
NOW Foods' Silica Complex (40 to 120mg per day)
The aforementioned brand isn't the only one to have used horsetail extract, as NOW Foods' Silica Complex uses it as well to ensure structural support is offered. More specifically, this entails supporting one's hair, nails, skin and joint health.
NOW Food also trusts silica to having the ability to stimulate collagen production, hence the noted benefits.
Good State Health Solution's Natural Ionic Silica (125mg per serving)
Good State Health Solution's goal with their Natural Ionic Silica appears to revolve around the body's ability to absorb the embedded nutrients. To promote a more comfortable encounter with silica,
Good State Health Solution's Natural Ionic Silica has been created in a liquid form. According to Davis, this supplement is effective, but due to added ingredients such as citric, fulvic and sorbic acids, it takes a lower ranking.
SilaLive's Silica (unknown mg of silica per serving)
SilaLive's Silicia is supposedly made of orthosilicic acid and enhanced diatomaceous earth (DE) food grade. Both sources are believed to better conditions such as poor cholesterol levels, digestive concerns and skin, teeth, nails and hair health.
SilaLive's Silica aims to work on a cellular level, and by detoxifying them, consumers are said to experience a sense of rejuvenation.
**Disclaimer: This website, TimesofHealth.com has a connection to the team at SilaLive. This did not impact the review stated here.
Alta  Herbal Organic Silica (500mg per tablet)
Alta Health Products' Herbal Organic Silica makes the final cut to Davis' list of silica-based supplements. According to the claims made, Alta Health Products uses horsetail extract as their source of silica. This being said, it is unclear as to how much silica is available per serving, which appears to be one of the reasons why Davis' has listed it as the last one on his list.
Based on the top ten silica-infused supplements above, one thing is clear and cut. That is, silica can come from a wide range of sources. This being said, consumers need to have an understanding of which sources are safe, what is the average recommended serving size and its potential side effects.
What Are Studies Suggesting in Relation to the Source of Silica Used?
Orthosilic Acid (OSA)
According to a 2016 article that expounded on the use of silicon for skin and hair health, orthosilicic acid (OSA) is believed to have the highest bioavailability. More specifically, its physiological concentrations are believed to stimulate fibroblasts, which produce type 1 collagen necessary for skin, muscles, bone, hair and nails health.
Both collagen and fibers are said to increase the skin's protective properties, especially from "external trauma". Interestingly, collagen production reduces as early as 21 years of age, which implies that consumers can expect "thickness reduction and elasticity loss," leading to the presence of wrinkles.
Getting back to the use of OSA, research notes that it is largely present in drinking water and it is deemed "the most readily available form of silicon to humans." In order for OSA to have a positive effect on one's health, high concentrations require stabilizing. Otherwise, they will form polymer chains, which in turn may reduce its overall bioavailability.
Monomethyl Silanetriol (MMST)
Another source of silica that the 2016 article appears to have reported on is that of monomethyl silanetriol (MMST). Based on the claims made, MMST is not only organic, but also has increased bioavailability.
Jugadaosingh et al's 2013 study was referenced here, in which 22 healthy women not experiencing menopause were given an MMST oral supplement for 4 weeks. The researchers found that MMST was both safe and fully absorbed. Captivatingly, the body converts MMST into OSA, which has been justified as the reason why it has a high bioavailability. This being said, consumers need to be cautious, as conducting a study for 4-weeks might not be enough to conclude an ingredient as being "safe".
Colloidal Silicic Acid
Colloidal Silica is defined as a process in which silica particles are suspended in a liquid typically denser than water. In addition, the embedded nutrients is said to be stabilized via am electrostatic technique, which ensures that said particles are truly stabilized.
The entirety of the colloidal silica preparation supposedly starts with neutralizing the solution to form silica nuclei and later altering its pH and sodium levels. The lower the pH level, the more acidic it becomes, resulting in the formation of larger particles. Said particles are referred to as silica gels.
In another study done by Lela Munjas Jurkiv et al., orthosilicic acid is trusted as potentially being, "a prominent therapeutic agent in humans," adding that colloidal silica is just another version of the former. In particular, colloidal silicic acid is simply a water-insoluble form of OSA, which releases the respective acid in small quantities upon the presence of "stomach juice (HCl)". Despite its small size, the team of researchers have since argued that the amounts of OSA are significant.
Red Algae (Lithothamnion corallioides)
Next, we have red algae, one that is said to be an equivalent source of silica that can potentially enhance bone health.
A 2011 study wanted to further assess this claim by testing the usefulness of red algae (i.e. Lithothamnion corallioides) in ridding one of bone mineral loss. 60 mice were allegedly divided into three groups based on different diets including a high-fat Western-style (HFWD) diet, HFWD with mineral-rich extracts (i.e. red algae) and a low-fat rodent chow diet. This study was supposedly conducted over a course of 15 months.
It was found that female mice saw reduced bone defects in the presence of mineralization compared to the mice under the HFWD-only and low-fat rodent chow diets. The mineral-rich diet supposedly resulted in better bone structure and function and higher plasma levels, where the latter is found in bone marrow (i.e. where blood cells are created).
A study by Marigot (Cork, Ireland) has been referenced in this work, in which it was found that humans can benefit from red algae, especially when it comes to reducing pains associated with exercise (namely, walking).
Horsetail Extract
Among the different sources of silica exists one called the horsetail extract. According to a 2009 study, plants take up and accumulate silicon from soil, and this supposedly applies to grasses and cereals as well as horsetail. As per the claims made, such accumulators are believed to contain 10-20 times more silicon than legumes.
While the study concluded that the exact biological role of silicon in bone health is unclear, a strong, positive association between dietary silicon (i.e. horsetail, colloidal, gels, plant-based, etc.) and bone mineral density was witnessed among their US and UK cohorts.
Diatomaceous Earth (DE) Food Grade
Diatomaceous Earth (DE) is found within the earth's sand. It supposedly carries algae skeletons known as diatoms. Currently, two types of DE exist which include Food Grade (Human Grade) and Filter Grade (Pool Grade). Food Grade is the one found in most supplements, as it has been deemed suitable for human consumption. It's important to remove that FILTER GRADE is NOT for Consumption.
According to Health Line's reporting, the food grade type contains 0.5 to 2 percent of silica and is popularly used in insecticides and anti-caking agents. While the use of DE has been advised as being effective in cleansing one's digestive tract, improving cholesterol and heart health and enhancing one's hair, nail, skin and bone health among others, sufficient evidence of human consumption does not exist. Altogether, leaving many questioning its health benefits.
An example of the latter is the claim that DE has the ability to cleanse and detoxify one's digestive tract. In particular, Health Line referenced a 2012 study, where it was revealed that the "cleansing abilities" stems from the fact that it has the ability to remove heavy metals from water. However, there are no scientific evidence supporting this "mechanism" is applicable to human digestion.
While the latter may sound concerning, another study found that DE may lower cholesterol levels, especially that of LDL. Unfortunately, the study was small, outdated (1998) and deemed too "weak" to generalize about the entire population.
What is the Safest Possible Consumption of Silica?

According to a 2002 study conducted by Ravin Jugadaosingh et al., the average intake of silicon in men was anywhere between 20 and 33mg per day, while the average for women was anywhere between 24 and 25mg, but nothing regarding safe use has been noted.
Another source argued that the amount of silica ingested is correlated with the course of silica consumed (as bioavailability is what makes the difference) as well as the type of issue being addressed. This being said, it has been argued that a minimum of 30mg per day should suffice.
Health Line has since referenced FDA's upper limits of silica consumption as being no more than 2 percent of a food's total weight, which contradicts the previous claims made. This is primarily due to the fact that studies regarding higher concentrations of silica consumption have yet to be examined.
All this being said, the most recent news regarding silica consumption comes from the European Food Safety Authority (EFSA), where it has been noted that silicon dioxide should not be used as a food additive to begin with.
The reason for such a claim rests in the possible existence of nano-sized particles with further arguments made in relation to the lack of long-term studies. Altogether, their disapproval simply implies that the "current acceptable daily intake (ADI) is not specified."
Are there any Side Effects Associated with Silica Consumption?

As for silica consumption altogether, children, pregnant women and consumers with a kidney-related disease are advised against the consumption of silica due to reasons including possible traces of nicotine (horsetail), lack of evidence supporting its uses and increased silica presence in the blood. When it comes to possible side effects, consumers can expect allergic reactions (depending on the source of silica), followed by an upset stomach. This being said, existing studies have yet to reveal any side effects.
Final Thoughts
Overall, the ranking of 2019's most popular silica supplement appears to be based on the source of silica used, followed by its concentration per serving, delivery methods, and overall effectiveness. Based on the limited studies that exist, OSA appears to be the most effective source of silica to date, along with any other variations that stimulates OSA in consumers.
It is important to note that a strong concentration of silica does not imply the most benefits, as it all depends on the source of silica along with the process it has undergone. Due to the lack of findings, it remains unclear as to how much silica one can take on a daily basis. Therefore, it might be best to refrain from over consumption and sticking to smaller doses.
As for side effects, many articles have since argued that its consumption is generally acceptable with very little negative impacts. Yet, it is best to consult a health professional prior to its uses, as not all statements made have been FDA-approved nor are backed by sufficient evidence.