Best Wheatgrass Supplements of 2019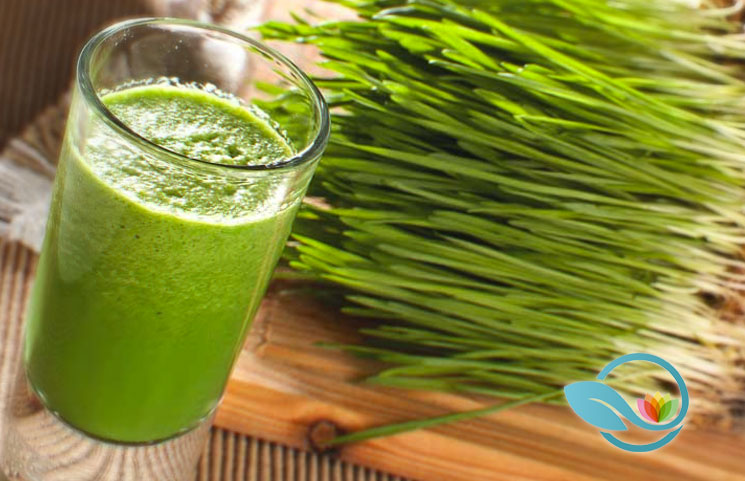 - ad -

Wheatgrass is a trendy nutritional supplement made from the green shoots and sprouts of the wheat plant before it fully grows into wheat.
Wheatgrass is naturally rich in antioxidants. Most of these antioxidants come from chlorophyll, which also gives wheatgrass its distinctive bright green color.
Some people believe taking wheatgrass supplements can protect the body from oxidative damage, reduce inflammation, improve cardiovascular health, and reduce the symptoms of diabetes, among other benefits. Others just believe wheatgrass boosts general health and wellness.
There are two main ways to take wheatgrass: as a powdered formula or as a juice.
Many of the supplements below come in the form of powders, and you can mix the powder with the beverage of your choice.
Others come in the form of shots. If you can stomach the taste, a wheatgrass shot provides a nutrient-rich burst of antioxidants straight to your system.
Wondering which wheatgrass supplement is the right choice for you? Today, we're ranking the best wheatgrass supplements of 2019.
Rankings
Antler Farms 100% Pure New Zealand Organic Wheat Grass
If you want pure, organic wheat grass from some of the highest-quality sources in the world, then the Antler Farms 100% Pure New Zealand Organic Wheat Grass is a great option. It's priced at a premium (but still reasonable) rate, costing around $27 for 50 servings from Amazon. That's relatively high for an organic wheatgrass powder (which is less potent than an organic wheatgrass juice powder). However, some are willing to pay a premium for the highest quality ingredients.
The wheatgrass is grown outdoors in New Zealand's Canterbury Plains and then harvested at the peak of potency to produce deep-green, nutrient-rich wheatgrass packed with chlorophyll. The wheatgrass is cold processed, which means it's dehydrated at a low temperature.
The only listed ingredient is 100% pure, raw, certified organic New Zealand wheatgrass powder. You can mix one or two scoops with water, juice, a shake, or a smoothie. The supplement is one of the highest-rated wheatgrass formulas on Amazon with an average rating of 4.6 stars out of 5.
Amazing Grass Organic Wheat Grass
Amazing Grass's Organic Wheat Grass supplement is one of Amazon's bestselling supplements in the category. It comes in the form of a powder. Many people mix it with water, although you can also easily mix it with a smoothie or shake.
The formula is also USDA Organic Certified. Plus, it claims to provide a strong daily dose of vegetables in just one scoop. Some customers also appreciate the plastic tub, which may be more convenient for scooping and storage than a sealed bag of wheatgrass powder.
Amazing Grass advertises a range of benefits with their supplement, including the fact that it provides natural energy, promotes detoxification, helps alkalize, aids digestion, and supports immunity. There are about 30 scoops in each container, with container priced at around $20, making this one of the more affordable options on this list despite still being a high-quality supplement.
Terrasoul Wheatgrass Juice Powder
Terrasoul Superfoods makes a wheatgrass juice powder that delivers a hefty dose of concentrated nutrients. Thee dark green powder is also USDA Organic Certified. All ingredients are grown and processed in the United States.
The formula is packaged into a resealable plastic bag. Multiple sizes are available from Amazon and other retailers, making this formula a great option for bulk users who want to control their servings while still getting good value. A 5 oz bag containing 35 servings per container is priced at around $15, although 10 ounce and 20 ounce packages are also available.
Microingredients Superfoods Organic Wheatgrass Powder
Microingredients Superfoods makes a popular organic wheat grass powder supplement that claims to detoxify your body while providing a strong dose of vitamin K – similar to other supplements on this list.
The USDA Organic Certified formula is packaged into a resealable bag. Many reviewers report that the powder is easy to mix on its own: it's processed very finely for maximum dissolvability in the liquid of your choice.
There are 76 scoops (3g per scoop) in each container, and the manufacturer recommends taking 1 to 2 scoops per day with water, juice, a smoothie, or even milk. A tub is priced at $17, making this another affordable wheatgrass supplement.
Garden of Life Raw Organic Perfect Food 100% Organic Wheat Grass Juice
Garden of Life makes a USDA Organic Certified, non-GMO wheat grass juice formula. Each 30-serving canister is sold on Amazon for around $23. This is a juice powder and not just whole leaf grass powder. Garden of Life claims their juice powder delivers six times as much nutrient density as a whole leaf grass powder. Despite the higher concentration, you're not paying a significant premium for this organic wheat grass juice powder.
There's just one listed ingredient in the formula: 100% organic raw wheat grass juice powder sourced from farms in the United States.
One of the unusual things about the Garden of Life wheatgrass juice supplement is that the container is mostly empty: because it's a highly concentrated juice powder, there's less powder than you would find in a conventional wheatgrass powder container. However, Garden of Life has still – for some reason – used a normal-sized container.
Naturevibe Botanicals Organic Wheat Grass Powder
Naturevibe Botanicals offers a whole-leaf wheat grass powder that claims to be rich in chlorophyll, minerals, amino acids, calcium, vitamins, fiber, and various vitamins – just like most other wheatgrass supplements on this list. It's also 100% USDA Organic Certified.
Some people use this formula in creative ways. They make guacamole with wheatgrass powder, for example, or a vanilla almond latte beverage. Recipes are listed on the Naturevibe Botanicals product page.
One of the drawbacks of this supplement is that it can be hard to find on Amazon. Sometimes, it's for sale at a reasonable price and other times it's unavailable.
Natural Elements Organic Wheat Grass Superfood Powder
This USDA Organic Certified wheatgrass powder is rich with protein, amino acids, chlorophyll, vitamins, and nutrients. Natural Elements claims their supplement can boost your immune system, brain, and digestive health by providing high levels of antioxidants.
Each container includes 57 servings (57 scoops, with each scoop being around 3.5g of one teaspoon) for $16 from Amazon. The supplement is also one of the best-rated wheatgrass powders on Amazon with an average rating of 4.6 stars out of 5 (although there are only around 70 customer reviews).
Bulksupplements Organic Wheat Grass Powder
BulkSupplements.com has made a name for itself selling bulk, powdered versions of trendy nutritional supplements. The company's wheatgrass formula is much the same. It's available in 250g ($15), 1kg ($31), or 5kg ($131) varieties. There's just one listed ingredient: organic wheat grass.
If you are looking for a simple, no-nonsense wheatgrass supplement available at a very reasonable rate, then the Bulksupplements Organic Wheat Grass Powder is a great option – especially if you're buying 5kg or more at a time, in which case you get a huge discount.
Green Foods Wheat Grass Shots
Green Foods offers an "organic and raw" wheat grass shot supplement that consists of 100% juice powder. Yes, this supplement calls itself a shot, but it's a powder just like most other supplements on this list.
There's only one listed ingredient: powdered wheatgrass juice. The formula also has an excellent nutrition profile due to the highly concentrated nature of the powder. There are 50 servings in each container at a price of around $26. The supplement promises to revitalize, purify, and alkalize your body using the power of USDA Organic Certified wheatgrass.
Sari Foods 100% Pure Organic Wheatgrass Powder
Sari Foods Company makes a 100% pure, organic wheatgrass powder advertised as an "alkalizing green superfood" that delivers "energizing, detoxifying" ingredients "bursting with goodness". The wheatgrass is grown from organic sources in the United States.
Each package is priced at around $24, and you get 43 servings in each container, making this a middle-to-high range wheatgrass supplement (although still relatively affordable). The formula is also gluten-free, non-GMO, vegan, Kosher, Halal, and pesticide and herbicide free.
Pines Organic Wheat Grass
Some people can't stand the taste of wheatgrass powder or wheatgrass shots. That's okay! Want to enjoy the benefits of wheatgrass without tasting it? Pines makes an organic wheat grass powder supplement that uses capsules instead of powder. Each 1400 capsule package is priced at around $52. You'll need to take 7 tablets for one serving, so there are 200 servings per container, making this still a relatively affordable supplement.
To condense powdered wheat grass into a tablet, Pines had to use filler ingredients like silica and organic rice extract along with organic wheat grass.
It doesn't have the strongest nutritional profile compared to some of the nutrient-dense powders on this list. Some will also find it annoying to take seven tablets per day. However, if you can't stomach a wheatgrass shot but still want the benefits of wheatgrass, then this may be the right option.
Dr. Berg's Raw Wheat Grass Juice Powder and Wheat Grass Superfood Raw Juice Powder
With an average rating of 4.5 stars and more than 750 customer reviews on Amazon, Dr. Berg's wheatgrass supplements are some of the bestselling wheatgrass supplements on Amazon. There are two main varieties, including the Raw Wheat Grass Juice Powder and the Wheat Grass Superfood Raw Juice Powder. Although the listings are separate, they appear to be identical supplements.
Each one teaspoon serving (60 servings per container) consists exclusively of organic raw wheatgrass juice powder. It's important to note the difference between wheat grass powder and wheat grass juice powder. Juice powders tends to be more highly concentrated.
In fact, the manufacturer claims each teaspoon is equivalent to 14 shots of 100% pure raw wheat grass juice. You'll pay a small premium for that, however, paying around $42 for a package with 60 servings.
Garden Greens Wheat Grass with Real Ginger Extract
Garden Greens calls its wheatgrass juice "liquid sunshine" because of its high content of chlorophyll. The supplement is also rich with vitamins C and K and has active digestive enzymes. Each two tablespoon serving (32 servings per container) includes 600mg of organic wheat grass juice powder and 50mg of ginger root. Other, inactive ingredients include purified water, glycerin, natural flavors, and some preservatives.
You can spoon the two tablespoons into your mouth directly. Or, you can mix them with 6 fluid ounces of cold water and drink it like that. The formula consists of freeze dried fresh young wheatgrass and real ginger.
Kivalife Wheatgrass Juice
Kivalife Wheatgrass Juice is a popular product on Amazon. Unlike most other supplements on this list, this supplement comes in the form of a juice – not a powder. You can buy a pack of 10 from Amazon. Just pop open the top then drink the shot – just like a wheatgrass shot you would order at a juice bar. Each shot is equivalent to 36g of fresh wheatgrass.
Some of the advertised benefits of the shot include cleansing the body of toxins, acting as a natural "blood builder" and detox agent, and flooding your body with valuable antioxidants.
It's important to note that this shot contains far more than just wheatgrass juice. 30% of the liquid is wheatgrass juice. The remaining ingredients are, in descending order, water, aloe vera juice, coriander juice, lemon juice (6%), honey (6%), lemon peel extract, and a preservative called E211.
If you don't mind paying a premium for a ready-to-drink shot, and you find it hard to drink a pure wheatgrass beverage or formula, then Kivalife Wheatgrass Juice may be the right option for you.
Starwest Botanicals Organic Wheatgrass Powder
Starwest Botanicals makes an organic wheat grass powder that originally comes from China, although it's still labeled as USDA Organic Certified because its certified organic by QAI "in accordance with" USDA Organic standards. The formula is packaged into a 1 pound foil bag. You can buy a bag on Amazon for around $18. The supplement is also Kosher Certified.
One bizarre thing about the Starwest Botanicals Organic Wheatgrass Powder supplement is that certain bags are required to have frightening warnings on it: bags of this product sold to residents in California will have a warning label saying, "This product contains a chemical known to cause cancer and birth defects." The Amazon image for the supplement does not contain this warning label, but you will receive the product with the warning label if ordering it to California.
Starwest's official website has more information about the warning label. They claim products are tested for lead, cadmium, mercury, and arsenic, and it's possible their supplement contains very trace amounts of one of these ingredients. However, they also claim to test all of their ingestible products themselves and have found no safety issues.
Controversial warning aside, Starwest Botanicals is a well-known and reputable supplement provider that makes a good wheatgrass supplement at a reasonable price.
Our Rankings
At first glance, wheatgrass supplements seem to be fairly similar. Most promise to contain organic wheatgrass that delivers a rich blend of alkalizing nutrients, chlorophyll, vitamins, and minerals.
But when you take a closer look, it's clear to see there are some distinct differences between wheatgrass supplements. Our editorial team researched each wheatgrass supplement in great detail, then ranked them based on the following factors:
Juice Versus Whole Leaf Powder: Wheatgrass supplements can be separated into two main categories, including juice powders or whole leaf powders. Juice powders are about 6 times more concentrated than whole leaf powders, but they're also more expensive.
Wheatgrass Source: Generally, we preferred USDA Organic Certified (or equivalent) wheatgrass sources. Most major wheatgrass supplements meet organic certification standards.
Additional Ingredients: Most wheatgrass supplements above had just one listed ingredient – wheatgrass powder. However, some of the supplements added additional powders, juices, flavors, preservatives, fillers, binders, and other compounds. We preferred pure wheatgrass supplements, although we also included a range of supplements with different ingredients, as long as they were proven to be beneficial.
Nutritional Profile: We verified the wheatgrass supplements above delivered a strong nutrient profile of vitamins, minerals, chlorophyll, and other beneficial ingredients.
Label Transparency: We dislike when manufacturers hide formulas behind proprietary labels. We preferred wheatgrass supplements with transparent labels and clearly-listed ingredients, sources, and dosages.
Price and Value: We understand people have different budgets. We tried to list supplements for all budgets, including lower-end and higher-end wheatgrass supplements. Even on the premium-priced supplements, we made sure the formula offered good value.
Advertised Benefits: Some wheatgrass supplement manufacturers make bold claims about their supplements, suggesting they can cure cancer and prevent any disease. We appreciated honest, legal marketing of any health benefits.
After analyzing the above factors, we separated our supplements into the rankings above after hours of deliberation.
Who Should Take Wheatgrass?

Many people take wheatgrass because of its purported health benefits. These health benefits come from wheatgrass's chlorophyll content, vitamins, minerals, and digestive enzymes. Together, these nutrients flood your body with potentially beneficial nutritional support.
Some people take wheatgrass to boost their immune system, for example. Antioxidants are known for reducing inflammation throughout the body, potentially reducing your risk of diseases and illnesses. Many of the supplements above advertise immune system support as a primary benefit.
Other people take wheatgrass shots to boost digestive health. Wheatgrass has digestive enzymes that can help your body process certain foods.
Overall, wheatgrass is prized for all-around superfood-style health and wellness benefits. It's a nutrient-rich, antioxidant-rich food that may be able to support healthy systems throughout your body. That's why people take wheatgrass.
But is wheatgrass backed up by real scientific evidence? Or is this just another over-hyped, trendy nutritional supplement ingredient? Let's take a closer look at some of the major wheatgrass studies performed to date.
Wheatgrass Benefits

Wheatgrass comes from the same plant as wheat and flour. However, it's harvested at a different time, and that makes a huge difference in the final product.
Instead of waiting until the plant is fully grown, wheatgrass manufacturers harvest the plant when it's a green, grassy shoot – before it has become a grain. During this time, wheatgrass contains high levels of vitamins E and K along with other essential micronutrients.
It's also rich with antioxidants like chlorophyll, which is the chemical that gives certain plants a vibrant, green color.
Multiple studies have reinforced the inflammation-fighting power of wheatgrass. This study performed by researchers in India, for example, showed that wheatgrass could attack, reduce, and prevent dietary inflammation, which is inflammation caused by poor dieting and unhealthy foods or beverages.
In the study, researchers gave rabbits an obesity-inducing high-fat diet, then tracked the levels of a number of blood biomarkers of inflammation. Rabbits who received the wheatgrass supplement had lower levels of leukocytes and neutrophils, both of which are closely linked to systemic inflammation throughout the body.
A similar study published in 2014 in the Journal of Pharmacy and Biological Sciences found there were similar anti-inflammatory benefits in rats. Compared to a placebo, wheatgrass supplements reduced inflammation and pain in rats who were given a paw injury. Based on these results, researchers believe wheatgrass's anti-inflammatory benefits extend beyond just dietary inflammation: they could also prevent inflammation associated with physical injuries, arthritis, and tissue damage, among other inflammation sources.
A study from 2006 showed that wheatgrass could significantly reduced DNA damage. Researchers in Italy induced DNA damage using a common oxidative agent, then applied wheatgrass or a placebo. Researchers found that the antioxidant powers of wheatgrass inhibited DNA damage.
Furthermore, researchers in that same study found that wheatgrass harvested at different points in its growth cycle had different levels of chlorophyll and antioxidants. Wheatgrass was particularly rich when harvested during the germination phase, for example, which is right when the bright green shoots of wheatgrass emerge from the wheat seed. As the wheatgrass plant matures, antioxidant content drops.
Because of the results of this study, many people prefer professional wheatgrass supplements as opposed to "grow your own wheatgrass" kits. It's hard to harvest wheatgrass at the optimal time for antioxidant content. Wheatgrass supplement manufacturers, meanwhile, have the process down to a science.
There are also various health benefits associated with vitamin K. Wheatgrass is rich in vitamin K, which is important because vitamin K is rare in other foods and supplements. Despite its rarity, vitamin K plays a crucial role in multiple bodily functions. Exciting new research has increasingly connected wheatgrass to cardiovascular benefits.
One of the biggest studies connecting vitamin K and heart health benefits was published in the American Journal of Clinical Nutrition in 2009. Researchers separated a group of 400 healthy adults into two groups, one of which received just a multivitamin and another that received a multivitamin plus vitamin K.
Researchers followed up with the group after three years. They found the vitamin K group had slower progression of coronary artery disease. Researchers believe this effect was attributed to vitamin K's role in regulating calcium distribution in the body.
Some believe wheatgrass can reduce symptoms of diabetes. Certain studies have shown wheatgrass can slow the progress of insulin resistance, which is one of the most common problems associated with type two diabetes.
When you are resistant to insulin, your body stops responding to increasing levels of the hormone insulin, which means your blood sugar levels remain high. Certain studies have shown that the high vitamin K content of wheatgrass could reverse insulin resistance.
A study published in Diabetes Care, for example, explored whether or not vitamin K intake could reduce the progression of insulin resistance. Typically, insulin resistance gets chronically worse over time.
After three years of supplementation with vitamin K, older adults reduced progression of insulin resistance. This could make vitamin K supplements and wheatgrass an effective tool for regulating diabetes in the future.
One of the most promising benefits of wheatgrass, however, is in the way it potentially fights cancer. This study published in the Journal of Clinical & Diagnostic Research in 2017, for example, examined how wheatgrass's high chlorophyll content could combat cancer cells. Researchers concluded that cancer cell inhibition increased significantly (from 15.6% to 41.4%) over a 24 hour period, and that "the therapeutic use of wheatgrass holds great promise in management of OSCC [Oral Squamous Cell Carcinoma]".
A separate study from 2006 led to similar anti-cancer benefits. Researchers in India studied the effectiveness of wheatgrass in 400 terminally ill solid-organ cancer patients between ages 22 and 87 over a three year period.
After three years of wheatgrass supplementation, patients taking wheatgrass experienced significant improvements in hemoglobin, total protein, and albumin levels. They also enhanced performance from 50% to 70% on the Karnovsky Scale (which runs from 100 to 0, with 100 being 'perfect' health and 0 being death). Because of this, researchers concluded that wheatgrass juice "is an excellent alternative to blood transfusion."
Other cancer-fighting benefits have been seen in breast cancer patients. Researchers in Israel analyzed the effects of wheatgrass juice on patients undergoing chemotherapy for breast cancer. They found that wheatgrass juice, when used in conjunction with chemotherapy, helped maintain high levels of blood cells and reduced the need for additional supportive medications. Their work was published in the Nutrition and Cancer in 2007.
This 2009 study on wheatgrass, meanwhile, analyzed the effects of wheatgrass on active distal ulcerative colitis. In a randomized, double-blind, placebo-controlled trial involving 21 patients, researchers found wheat grass juice "appeared effective and safe as a single or adjuvant treatment of active distal UC [ulcerative colitis]."
Overall, there are many benefits associated with wheatgrass in the studies performed to date. Like other antioxidant-rich foods, wheatgrass may reduce the risk of a range of diseases and illnesses simply by fighting inflammation. However, its exact mechanisms are unknown, and largescale studies involving humans remain relatively uncommon – so the benefits are far from proven.
Side Effects of Wheatgrass

Generally, wheatgrass is well-tolerated in all major studies.
Interestingly, wheatgrass is even (technically) gluten-free. The plant is harvested before it becomes wheat grain. In theory, it should be okay for people with celiac disease to consume. However, those who are extremely gluten sensitive may want to be cautious. Depending on the time the wheatgrass plant was processed and the processing technique used, certain gluten could show up in the final product.
The National Celiac Association recommends avoiding wheatgrass even when the supplement is labeled as gluten-free. A gluten-free labels requires gluten content of less than 20 parts per million.
However, some wheatgrass supplement manufacturers go the extra mile by testing their formula based on the R5 ELISA test. Wheatgrass supplements that pass the R5 ELISA test should be okay for those with celiac or gluten intolerance to consume.
Wheatgrass Dosage

Generally, it's best to follow the manufacturer's recommended dosage on your wheatgrass supplement packaging.
If you are taking a wheatgrass juice powder, then you can use a lower dose than a normal wheatgrass powder. You may use a teaspoon or tablespoon, for example, instead of a scoop.
Although there isn't a specific daily recommended dose of wheatgrass, health authorities recommend that men over 20 get 138mcg of vitamin K per day and women get 122mcg per day.
Check the label and see how much wheatgrass powder is recommended for your supplement.
FAQs About Wheatgrass
Q: What is wheatgrass?
A: Wheatgrass is a the freshly sprouted first leaves of the common wheat plant. The grass is used as a food, drink, or dietary supplement. You can find it served freeze-dried or fresh, which is different from wheat malt, which is dried convectively.
Q: How do I take wheatgrass?
A: You can buy wheatgrass from a juice bar or make it yourself using a juicer at home. Alternatively, you can take a wheatgrass juice powder (a powdered form of the juice) or a whole leaf wheatgrass powder (a powdered form of the whole leaf of the wheatgrass). The powders can be mixed with water, a shake, or the beverage of your choice.
Q: Why is wheatgrass popular?
A: Wheatgrass is rich with antioxidants like chlorophyll. It's also nutrient-rich: it's packed with vitamins, minerals, and other compounds. It provides a strong daily dose of nutrients while also flooding your body with antioxidants. Certain studies have shown that wheatgrass can reduce the risk of cancer and inhibit cancer cell activity. However, more largescale studies on humans need to be done to confirm any health benefits.
Q: Can I grow my own wheatgrass?
A: You can grow your own wheatgrass like any plant. You can also buy your own grow-your-own-wheatgrass kits that can be grown in any indoor environment. A kit can be as small as a deck of cards and you can conveniently throw the grass into a juicer or blender.
Q: Is wheatgrass safe for someone with celiac disease or gluten intolerance?
A: Theoretically, wheatgrass is gluten-free. The plant is harvested before it becomes a wheat grain and there is no gluten inside the sprout. Many wheatgrass supplements are labeled as gluten-free. However, celiac organizations like the National Celiac Association do not recommend taking wheatgrass because of the potential for cross-contamination.
Final Word
Wheatgrass is packed with antioxidants, vitamins, nutrients, chlorophyll, and other potentially beneficial compounds. While some studies have indicated disease-fighting benefits of wheatgrass, health benefits have not been proven in major, large-scale human studies. However, early studies on wheatgrass are promising in terms of reducing the risk of cancer, inhibiting disease and illness, and potentially preventing other issues throughout the body.
The supplements listed above are some of the best wheatgrass supplements available today. Whether buying a powder or liquid wheatgrass supplement, you may be able to enjoy powerful health benefits with a good wheatgrass supplement.