Reviewing the Best Green Superfood Drinks of 2019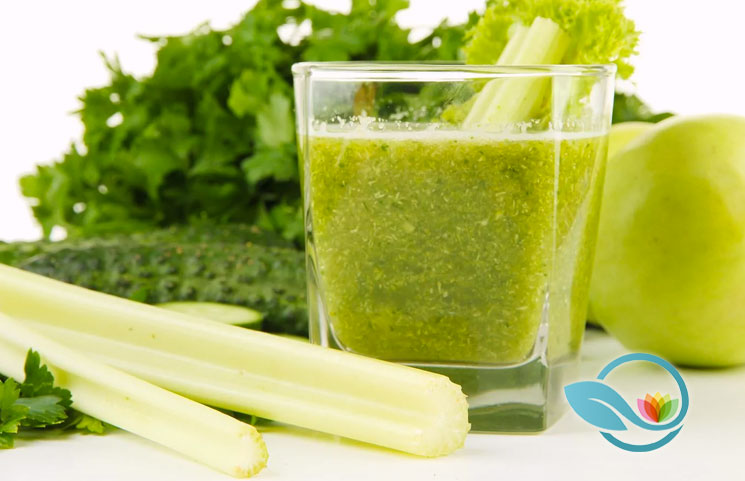 - ad -

Green superfood drinks are a trendy new superfood. A growing number of people are using nutrient-rich green drink supplements to lose weight, boost energy, and improve general health.
Green superfood drinks are packed with vegetables. It's no secret that eating more vegetables is linked with better overall health. But eating 10+ servings of vegetables every day can be tough.
That's why green superfood drinks are so popular. With a single nutrient-rich drink, someone with an on-the-go lifestyle can instantly improve their daily nutritional intake.
There are more green superfood drinks today than ever before. They all promise to improve your health and deliver a rich blend of nutrients. Keep reading to discover which green superfood drink is the best available today.
Rankings
Battle Ready Fuel Supergreens
Battle Ready Fuel makes a range of popular nutritional supplements, including their Supergreens green powder supplement. Instead of getting an unpleasant vegetable flavor with each mouthful, you'll get a pleasant mint sensation.
Battle Ready Fuel has added ingredients like alfalfa powder and wheat grass powder, both of which can be found in many other green supplements listed here. There are also superfoods, digestive support ingredients, gasses, fibers, and more.
The supplement comes in the form of a 450g bottle of powder. You mix 3g of powder with water or a smoothie. Battle Ready Fuel recommends taking 1 to 3 servings per day for best results.
Athletic Greens
Athletic Greens is a popular green superfood beverage that transcends multiple supplement categories. Some people use Athletic Greens as a detox juice, for example. Others use it as a digestive support blend. One thing is clear, however: Athletic Greens is one of the best all-around green superfood beverages on the market.
That quality comes at a higher price. Athletic Greens is one of the higher-priced options on this list. For that price, you get a blend of blueberries, spirulina, and 70+ other superfoods. There are probiotics, digestive enzymes, multivitamins, and more.
Athletic Greens is also the only supplement on this list sourced from New Zealand, where the supplement is manufactured in a GMP certified and TGA-registered facility.
A 30 day supply of 12g servings is priced at around $100. However, Athletic Greens also offers a subscription option for around $80 per month.
BetterBody LIVfit Organic Superfood Blend
BetterBody foods produces a range of supplements under its LIVfit Superfood brand, including the popular Organic Superfood Blend. The soy-free, vegan, gluten-free blend is packed with vitamins and nutrients along with 6g of protein and just 50 calories in each serving.
Key ingredients include 1.5 bunches of broccoli, 2 cups of blueberries, 1.5 tomatoes, 6g of vegan protein (pea, hemp, and quinoa sources), and various other vitamins in each serving.
The Organic Superfood Blend is also priced much more reasonably than most other options on this list: a standard package (60 scoops / 30 servings per container) is priced at just $12 on Amazon. Yes, the formula contains a much smaller range of ingredients than other options listed here. However, if you're looking for an easy and affordable way to increase your daily vegetable intake, then the Organic Superfood Blend may be the right choice for you.
Overall, the Organic Superfood Blend may not technically market itself as a green powder. However, if you're looking for a superfood powder that contains a range of green vegetables, more protein than most other powders, and a reasonable price tag, then it's tough to beat this supplement.
Garden of Life Raw Organic Perfect Food Green Superfood
Garden of Life is one of the better-known supplement manufacturers on the market today. The company provides a range of protein powders, vitamin supplements, and other products. Their Garden of Life Raw Organic Perfect Food Green Superfood contains a range of beneficial ingredients like chia seed sprouts, ginger, garlic, and spinach extract. The ingredients are sourced from freshly juiced greens, which Garden of Life claims are "6X more concentrated than whole leaf grass powders".
One of the drawbacks of this green superfood supplement is that it contains lower levels of fiber and protein than certain other supplements on this list. Of course, it isn't marketed as a protein or fiber supplement either.
Garden of Life has also given its green superfood supplement a reasonable price point: each container (30 servings) is priced at around $36.
Amazing Grass Green Superfood The Original
Amazing Grass's Green Superfood supplement claims to be "The Original" green superfood. The formula contains a blend of ingredients you expect to see in other green superfoods, including wheat grass, barley, spinach, spirulina, alfalfa, and broccoli. With almost 6g of formula in each serving, this supplement is also one of the most densely-packed formulas on this list.
There's also a separate antioxidant blend that aims to flood your body with ingredients like acai berry, green tea extract, and acerola cherry, among others. You won't find quite the same dosage of high-powered fruits and vegetables as other green drinks out there. However, this supplement remains one of the top green superfoods overall.
In terms of pricing, the supplement is also priced at a very reasonable $30 per tub (30 servings). You can also lower the price to as little as $24 per bottle by signing up for automatic monthly shipments with the official manufacturer.
Nested Naturals Super Greens
The Nested Naturals Super Greens supplement claims to promote good digestion, support liver function, and improve the immune system. The ingredients are all USDA Organic Certified and third party tested for purity.
There are five distinct blends in each supplement, each of which is designed to support different health goals. Nested Naturals has listed the total dosage of each formula but not the specific dosage of each ingredient. Formulas include the alkalizing blend (3847mg of barley grass powder, alfalfa grass powder, wheatgrass powder, spirulina powder, and other ingredients), fiber blend (2700mg of apple power, rice brand soluble powder, and Jerusalem artichoke inulin powder), antioxidant and immune blend (1053mg of beetroot powder, acerola extract powder, echinacea powder, and other ingredients), probiotic blend (1.57 billion CFUs of probiotics), and DigeZyme enzyme blend (67mg of amylase, lactase, and cellulase).
Overall, based on the ingredients included in Nested Naturals Super Greens, the formula should support various health goals in multiple ways. It's an all-encompassing green superfood formula priced at a reasonable $26 to $28 per 30 serving package.
Peak Performance Delicious Green Superfood
Peak Performance makes one of the bestselling organic green superfood powders on the market today. It's one of the "Amazon's Choice" products in its category. And, with an average rating of 4.5 stars and 400+ reviews, it's also one of the highest rated green superfood supplements on this list.
Like certain other supplements listed here, Peak Performance uses grass juice extracts instead of grass powders. As mentioned above, grass juice extracts are purportedly 6 times more concentrated than grass powders. In fact, Peak Performance claims their grass juice powder is "20 times more concentrated" than other grass powders.
There are six different formulas in this blend, including the Organic Greens Blend, Organic Garden Blend, Organic Glucose Balance Blend, Fiber & Digestion Blend, Organic Inflammatory Response, Immune, Muscle & Joint Blend, and the Organic Liver and Detox Blend. Dosages seem to be similar to other green superfoods on this list. However, with 10g (!) of green superfood powder in each serving, there's a higher overall dose of beneficial nutrients than most other superfood supplements.
Jarrow Formulas Green Defense
The Jarrow Formulas Green Defense supplement claims to flood your body with the phytonutrients, antioxidants, and probiotics it needs to detoxify, boost your immune system, and increase general health and wellness.
Each serving contains the superfood ingredients you expect to find in a green powder supplement. However, there are also ingredients like ginkgo biloba and resveratrol that are relatively unique.
Another thing that makes the Jarrow Formulas supplement unique is the limited range of ingredients: other supplements here contain 70+ ingredients with small dosages. Jarrow Formulas has focused on a smaller number of ingredients with larger dosages.
Parker Naturals Berry Super Food with Greens
The Parker Naturals Berry Super Food with Greens supplement contains organic wheat grass, barley grass, alfalfa, spirulina, spinach, chlorella, and broccoli – similar to other green superfood supplements on this list. These ingredients and others claim to boost digestion, improve nutrient absorption, and detoxify your body.
There are also several unique ingredients – particularly in the "Free Radical Fighter Blend", which consists of 1,100mg of acai fruit, maca root, beet root, raspberry fruit, rose hips, pineapple fruit, goji berry, green tea leaf, and acerola cherry fruit.
The formula is rounded out with a fiber blend (670mg) and a digestive enzyme and pre/probiotic blend (429mg) along with the main superfood blend (5,722mg).
Amazing Grass Green Superfood Capsules
Most of the supplements on this list are green superfood powders: you scoop the powder into water, a shake, or the beverage of your choice, then drink it. But not everybody likes a powder, and that's why we wanted to include green superfood capsules as well.
Amazing Grass sells their popular Green Superfood supplement in capsules. You can get 150 capsules for around $30.
The main drawback of green superfood supplement capsules is that you have to take a lot of capsules to get a dose equivalent to the powders. For this supplement, you'll need to take 5 capsules to get 3.2g of formula. Key ingredients in the capsules include a green food blend (wheat grass, barley grass, alfalfa, spirulina, etc.), an antioxidant blend (maca, carrot, rose hips, beet, acerola cherry, acai, green tea extract, and raspberry), an EFA fiber blend (organic flax seed and apple pectin), and a digestive blend containing various digestive enzymes probiotics, and prebiotics.
Amazing Grass also sells a powdered version of their supplement for a similar price.
Hawaiian Spirulina Green Complete
Hawaiian Spirulina advertises its green superfood formula as being "complete". And, with an average rating of 4.5 stars and 3,500+ customer reviews on Amazon, it's also one of the best-rated supplements in the space.
This is also one of the few superfoods on this list available in both a powder and tablet form. The powder includes 7.6g of formula in each 1 serving scoop, including 3000mg of spirulina, 2000mg of an organic greens blend, 1166mg of an organic antioxidant blend, and 300mg of probiotics.
The main downside of Hawaiian Spirulina Green Complete is that it doesn't have the diverse range of ingredients seen in other superfood blends. Most of the formula (5,000mg) consists of just four ingredients, including organic broccoli, organic kale, organic spinach powder, and spirulina.
Detox Organics Chocolate Superfoods
Detox Organics offers a popular Chocolate Superfoods supplement packed with nutrients and unique ingredients like beetroot and acai. The plant-derived blend is soy-free, dairy-free, vegan, and non-GMO. It also contains the ingredients you expect to find in a green superfood drink, including spirulina, wheatgrass, and kale.
Many people like the idea of a green superfood drink – but they don't like the taste of green powder. Detox Organics transforms those ingredients with its chocolate shake flavor. It tastes more like a chocolate-flavored protein shake than a traditional green superfood.
Unfortunately, Detox Organics is also priced much higher than most of its competitors on this list. You can only buy it in 3-pack ($200) or 6-pack ($350) varieties. Detox Organics also uses shady online marketing tactics, publishing "before and after" photos on its official website that seem to be blatantly photoshopped.
If the high price and shady marketing tactics don't bother you, then the Detox Organics Chocolate Superfoods shake might be the right green drink for you – especially if you don't like the taste of other options on this list.
Our Rankings
Green superfood supplements are more popular today than ever before. There are literally hundreds of green superfood supplements on the market today. Making things even more complicated is that many seem to offer similar benefits: they all claim to provide a hefty dose of nutrients, vegetables, digestive compounds, antioxidants, and other ingredients with every serving.
To separate good and bad green superfood supplements and compile the rankings above, our editorial team spent countless hours researching each of the following factors:
Ingredients: Green superfood supplements are rich with ingredients like chlorella, spirulina, alfalfa, wheatgrass, and other compounds. Some also contain antioxidants like acai and acerola cherry. Others contain digestive enzymes, probiotics, prebiotics, and other ingredients. We analyzed all of these ingredients to ensure each supplement worked as advertised.
Dosage: Some supplements contain 70+ ingredients, but only a handful of those ingredients have a strong enough dosage. We emphasized green superfood supplements that used strong dosages across most ingredients, including the dosages that have proven to be effective in scientific studies.
Price and Value: It's easy to make the world's best green superfood supplement and charge $300 per bottle. However, this price puts the supplement out of reach of the majority of the population. We emphasized supplements that offered a fair price point and good value.
Label Transparency: Some of the formulas listed above list the specific dosages of every ingredient. Other supplements use proprietary formulas where each individual ingredient's dosage is masked. Unfortunately, proprietary formulas are the norm in the green superfood supplement community.
Organic Status: Organic status is particularly important with superfood blends because the ingredients are condensed into concentrated form. If a plant has been treated with a pesticide, then that pesticide could show up in ultra-concentrated form in the final supplement. We emphasized green superfoods with USDA Organic Certified status.
Taste: Some green superfood supplements taste like you're eating a jar of powdered spinach and broccoli. For many people, that's just not a good taste. Other supplements use artificial flavors that make the powder taste better – but they also affect the quality of the formula.
Processing Method: There's a big difference between green powder and green juice powder. Manufacturers claim green juice powder is anywhere from 6x to 20x more concentrated and powerful than ordinary green powder. It's a concentrated version of the active ingredient that's also more bioavailable. Wheatgrass juice powder, for example, may be 6 times more concentrated than wheatgrass powder.
Other Ingredients: Certain low-quality green superfood supplements use synthetic flavoring agents, artificial sweeteners, and other potentially harmful compounds. We emphasized supplements that used all natural ingredients wherever possible.
Benefits of Green Drinks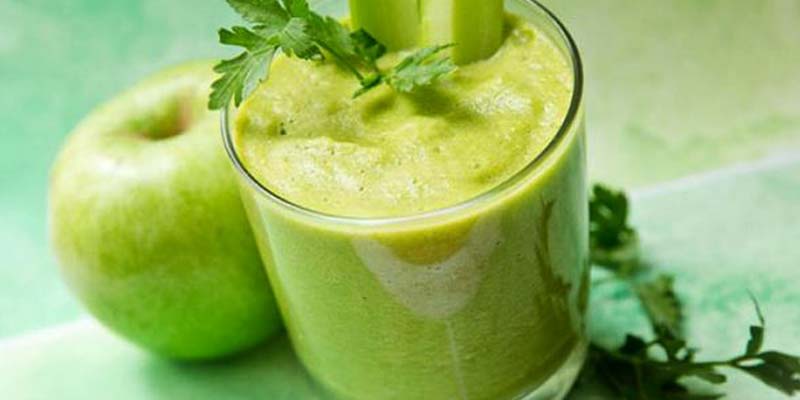 Green drinks are popular because you're consuming a condensed version of vegetables and other beneficial ingredients. Instead of eating, say, an entire head of broccoli in one sitting, you can drink one glass of green drink to get an equivalent dose of broccoli and alfalfa, wheatgrass, and other foods.
Many of the green drinks listed above also contain fiber formulas, antioxidant blends, digestive support blends, amino acids, and protein, among other beneficial ingredients. Some are designed just to flood your body with superfoods, while others are designed as all-encompassing meal replacements.
You'll also notice many of the supplements listed above frequently mention their "phytonutrient" dosage. Phytonutrients are nutrients that come from plants. We know that plants contain high levels of phytonutrients. Research has suggested that certain phytonutrients may be beneficial. However, more work needs to be done to confirm those benefits.
Nevertheless, plenty of other ingredients in green drinks have been extensively studied over the years. Let's take a look at some of the biggest and best studies.
First, certain research has shown that phytonutrients could decrease your risk of diseases like cancer, heart disease, and autoimmune disorders. Furthermore, phytonutrients seem to work best when taken together: they have synergistic benefits and complement each other when taken together as opposed to take individually.
Green superfood drinks often advertise themselves as potent energy boosters. Research has confirmed these benefits. This study published in the Journal of International Medical Research, for example, showed that green foods and beverages are packed with valuable micronutrients that can easily be absorbed by the body. By giving your body adequate daily doses of these micronutrients, you can boost your energy and reduce feelings of exhaustion.
Compounding these effects even further is the fact that the typical American doesn't get enough vegetables. Some research indicates that 9 in 10 Americans fail to get their recommended daily servings of plants and vegetables. By adding a green superfood beverage to your diet, you could singlehandedly improve your diet overnight, giving your body the valuable micronutrients it needs to stay in optimal condition.
Other research has suggested that green superfoods are unnecessary for those who do get their recommended dose of vegetables per day. If you're already taking 10 servings of vegetables for day, for example, then research shows that green superfood beverages are unnecessary: your body can only absorb so many nutrients per day. Going beyond this dosage won't help your body any more. Of course, most people don't get 10 servings of vegetables per day – which is why green superfoods are becoming so popular.
Another proven benefit of green superfoods is that they provide high doses of nutrients without overloading the body with calories, fat, or carbs. Many of the green superfood supplements above have 10g of plant-based formula but fewer than 50 or 100 calories in each serving. If you're looking for maximum micronutrient value with minimal caloric consumption, then it's hard to compete with superfoods.
The low calorie and fat content of a green superfood powder is also one of its downsides: if you get most of your nutrition from a green superfood powder, then you also risk missing out on certain nutrients. Some researchers have recommended supplementing your green drink diet with coconut oil, for example, to ensure you get adequate doses of fat along with vitamins A, E, and K.
So far, we've focused mostly on the benefits of micronutrients. It's no surprise that eating your recommended daily serving of vegetables and micronutrients will improve your health. However, specific ingredients within green superfood supplements have also been linked to powerful health benefits.
Chlorella, for example, is found in many of the green superfoods above. Chlorella has been shown to boost immune system function while also detoxifying your body. Chlorella is tiny and has a high surface area that helps it cling onto heavy metals and other impurities moving around your body. Instead of removing all heavy metals from your body at once, chlorella gradually reduces heavy metals in your system of a longer period of time.
In this study, researchers observed this detoxifying effect in mice: mice who took chlorella were able to reduce symptoms of lead poisoning compared to a control group. Obviously, this effect has not been observed in humans because researchers cannot expose humans to lead and chlorella and see what happens. However, the effects in mice show promise.
Researchers have observed chlorella boosting the immune system in patients after as little as 8 weeks of supplementation. Researchers didn't directly measure heavy metal detoxification in humans. However, they did find that humans who took a chlorella supplement experienced real, significant boosts to immune system functionality.
Many of the green food supplements listed above also contain an ingredient called spirulina. The green-colored plant compound is similar to spirulina but is packed with protein. In fact, spirulina is the most protein-rich food on the planet, containing about 60% protein by weight. A growing number of vegan protein powders now use spirulina, and we're seeing it in a range of green superfood powders as well.
Research on spirulina has also indicated that it may have similar detoxifying, immune system-boosting benefits to chlorella. In this study, researchers suggested that spirulina could assist in heavy metal detoxification. Again, this effect was only observed in mice – not humans. However, it could indicate similar benefits in humans.
Some people also use spirulina specifically for weight loss. Spirulina increases satiety. Researchers believe this effect is related to the high protein content: protein-rich meals tend to make you feel fuller. Because of spirulina's high protein content, it could be the ideal appetite suppressant and a perfect weight loss supplement.
Some of the green superfood powders above also contain kelp. Kelp is one of the most nutrient-rich plants on the planet. It's particularly rich in iodine – something that many people on a western diet also fail to get enough of. Most of us get iodine from iodine-enriched salts. However, this salt can get lost during food processing and baking. Without iodine, your thyroid and metabolic system gets thrown into disarray, which is why some people take thyroid supplements. Researchers believe kelp could be one of the world's best thyroid supplements.
One Russian study showed that kelp supplements might have powerful weight loss effects as well. In this study, Russian researchers gave kelp extract to patients and observed a 10-pound reduction in fat over 12 weeks. Researchers believe the weight loss was linked to the fact that kelp raised the metabolic rate of participants. It kept your thyroid functioning in optimal condition, boosting your metabolism.
We also see plenty of green superfood supplements with barley grass. Barley grass is another green food supplement that offers powerful health benefits. Research suggests that barley grass in green powders lowers cholesterol by improving fat metabolism. By lowering cholesterol, barley grass can protect you against heart disease.
Barley grass tackles cholesterol in two ways. First, it oxidizes your cholesterol, making it more difficult for your cholesterol to harden along your arteries and form plaque. Second, barley grass works as a powerful antioxidant, reducing oxidative stress and improving arterial health before plaque can form. The high antioxidant content of barley grass also makes it a powerful anti-aging compound. Antioxidants are linked to softer, younger-looking, wrinkle-free skin. They're also shown to help anyone live longer.
Wheatgrass is another popular ingredient in the green superfood formulas above. Wheatgrass is rich in a compound called chlorophyll, which is the same chemical that makes plants green. Growing research suggests that chlorophyll can also have powerful benefits on the human body. This study showed that wheatgrass's chlorophyll content could supress appetite, for example, while this study showed that chlorophyll could increase feelings of fullness and encourage weight loss in 20 obese women.
Chlorophyll can also boost recovery from injury and reduce the risk of infection, keeping your immune system going strong and reducing the number of sick days.
Alfalfa is commonly found in green superfood supplements. Alfalfa has been shown to heal your digestive tract while also being a nutritional powerhouse. It's a popular compound in herbal extracts and was traditionally used to soothe stomach pains. Today, modern science has confirmed that alfalfa is rich with digestive enzymes, which is why it's been used to soothe stomach pains.
Many people take green superfood blends to build lean body mass. Plant-based foods can increase magnesium, improve potassium levels, and increase levels of growth hormone – all of which could be beneficial for a bodybuilding routine. This effect was observed in this study, when researchers found that increasing potassium intake in over 363 men and women led to significantly more lean body mass compared to a control group.
Superfood blends could even reduce pain naturally. One study showed that patients with chronic lower back pain who were fed an alkalized, plant-based diet saw less lower back pain after 4 weeks.
So far, we've focused specifically on the individual ingredients in green superfood drinks. However, certain studies have been done on green superfoods as a whole. These studies have confirmed many of the advertised benefits.
This study, for example, analyzed how green superfood drinks could contribute to fat loss. Researchers concluded that the micronutrients and other compounds in superfood drinks feed the body on a cellular level, increasing energy and fighting food cravings and thereby making superfood drinks ideal fat loss supplements.
A similar study analyzed how superfood drinks could function as meal replacement shakes. Researchers concluded that the superfood drinks pack a heavy nutritional punch but would not be ideal meal replacements: there isn't a high enough fiber, protein, or carb content to make it an effective meal replacement. However, when used in conjunction with a balanced diet, superfood drinks can be very effective.
Many of the green superfoods listed above also contain high levels of probiotics and prebiotics, both of which have proven digestive benefits. Prebiotics and probiotics are bacteria that play a crucial role in your digestive process. They help you extract maximum nutritional value from the foods you eat, keeping your gut bacteria strong and healthy.
Green superfood drinks aren't perfect, however. Studies have shown that green drinks cannot totally replace real vegetables. Green powders are convenient and packed with health benefits, but they're missing certain components of real vegetables.
One of the biggest drawbacks of green powders is the way they're processed. Green powders are processed to minimize water and fiber content: whole vegetables are juiced or reduced to water or fiber. Some nutrients are lost during this processing phase.
This is part of the reason why researchers have found that vegetables are great for boosting antioxidant activity in the human body, but the same effects have not been observed in green food powders. Researchers find that the ingredients in vegetables work synergistically to boost antioxidants, while green powders cannot quite replicate this effect.
Another study found that low-quality green superfood drinks may have inaccurate labels. Certain shadier supplement manufacturers, for example, will mask their formulas behind proprietary labels, making it impossible to discern the individual ingredients inside. In other cases, green superfood makers have been caught using formulas that are different from their nutritional labels, claiming to use a certain dosage of ingredients when they actually contain lower doses of vegetables.
Let's say a green superfood supplement has a proprietary formula containing 1,000mg of alfalfa, kale, spirulina, and chlorella. Because it's a proprietary formula, the manufacturer does not have to disclose the individual ingredients inside the formula. As a result, the formula could contain 990mg of alfalfa and kale (which are cheaper) and only 10mg of spirulina and chlorella.
You should also be wary of the ORAC antioxidant scores of green powders. ORAC scores are a way to rate the antioxidant content of a specific green powder. ORAC stands for Oxygen Radical Absorbance Capacity, which is a measure of how well a food or nutrient can neutralize oxidative stress. The problem is that supplement makers may inflate their ORAC scores to persuade you to buy them. ORAC scores are calculated in an in vitro (test tube) environment. This environment doesn't translate well to human consumption.
One of the best examples of this effect is seen with the vitamin E paradox. Vitamin E is a strong antioxidant but it has a surprisingly low ORAC score. This means ORAC scores aren't always related to a compounds actually antioxidant capabilities. Just because one green superfood power advertises a stronger ORAC score than another doesn't necessarily mean it delivers more antixoidants.
Overall, however, green superfood drinks are a proven way to increase your micronutrient intake. With one glass of green superfood drink, you can get your recommended daily intake of vegetables.
Side Effects of Green Superfood Drinks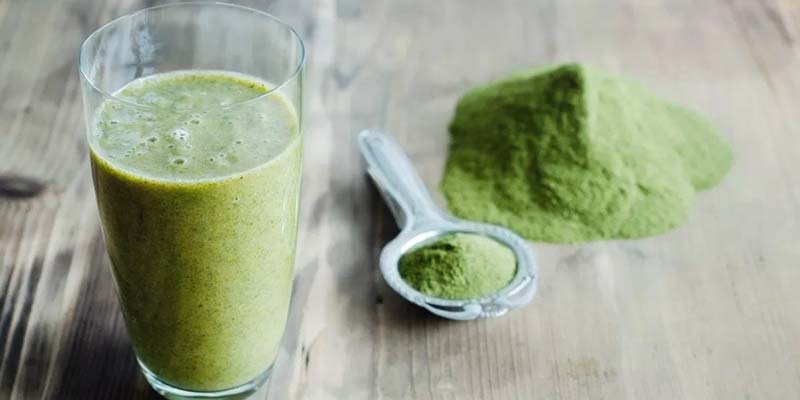 Green superfood drinks and the ingredients within those drinks are generally well-tolerated in most studies. There are generally few side effects especially when taken at the recommended dosage on the label.
One published, peer-reviewed review from 2011 analyzed 21 different major studies on superfood beverages and found that there were no serious adverse side effects reported by participants in any of those studies.
The only thing to be aware of in green drinks is the fact you could be allergic to certain fruits or vegetables. Some powders listed above may also contain gluten or nuts. Make sure to check the label to avoid any allergy problems.
Recommended Dosage of Green Drinks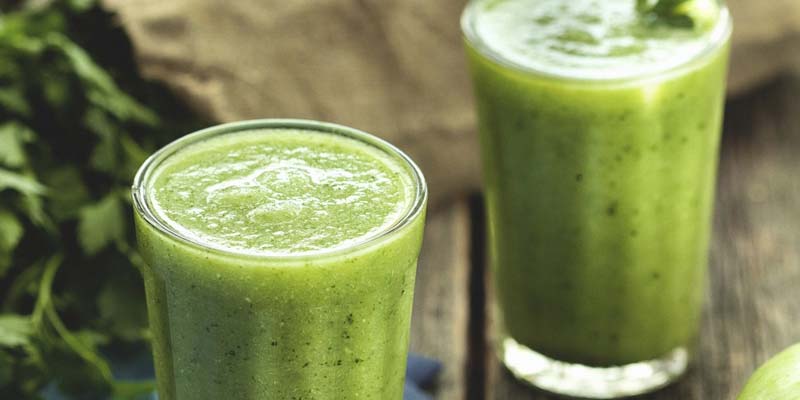 It's generally best to follow the manufacturer's recommended dosage for any green drink. Typically, a manufacturer will recommend getting between 1 and 3 servings of their green drink every day.
Most health authorities recommend getting approximately 10 servings of fruits and vegetables per day. However, it's also been found that 90% of Americans do not get this recommended daily intake. A green drink may provide adequate levels of some micronutrients, although you should still consume some vegetables on your own.
Some of the superfood blends listed above will list the number of servings of fruits and vegetables found in each serving of their supplement. This provides a good ballpark estimate. However, it's also important to continue eating whole fruits and vegetables.
One final thing to note about dosage is that it's better to drink your green superfood every day instead of just having a green drink once every few days. In many of the studies linked above, researchers saw benefits after many days in a row of supplementation – say, taking the ingredient every day for 8 weeks. Consider making a green drink a regular part of your diet for maximum benefit.
FAQs About Green Drinks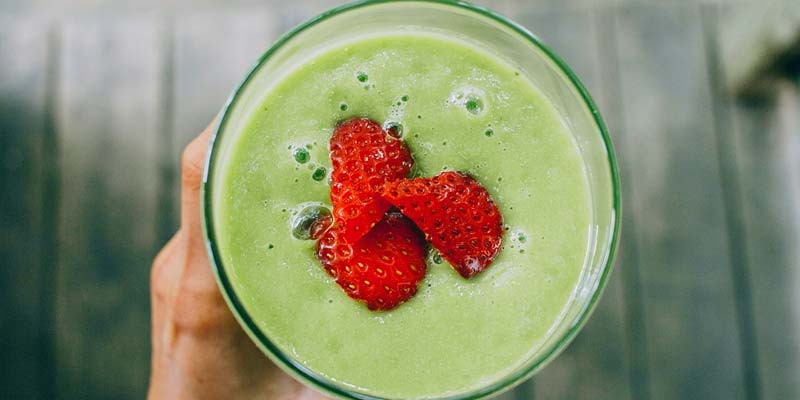 Q: Why are they called green drinks?
A: The reason is simple. Green drinks tend to contain ingredients that are colored green. Many of them are rich in chlorophyll, for example, which is the chemical that makes plants green. They may also contain alfalfa, kale, broccoli, and other green ingredients. By mixing all of these ingredients together, the beverage or powder naturally takes on a green color.
Q: Are green drinks healthy?
A: Green drinks contain ingredients with proven health benefits. These health benefits have been confirmed in a variety of studies. Many green drinks contain high levels of micronutrients, for example. By taking a green superfood, you can ensure your daily intake of micronutrients matches the recommended Daily Value. However, we recommend talking to a health professional to verify that green drinks are the right choice for you.
Q: How do I take a green drink powder?
A: The green drink supplements listed above come in the form of a powder or a capsule. Typically, most people take green drinks in the form of a powder. You mix a scoop of the powder with water, a shake, or the beverage of your choice, for example. You can also take encapsulated green drink supplements, although they you may need to take 5 or 6 capsules to get an equivalent dose.
Q: What is a green superfood drink?
A: There's no specific definition for a green superfood drink. Generally, these drinks are green-colored because of ingredients like kale, spirulina, and chlorella, all of which contain high levels of chlorophyll (the compound that makes plants green). However, other green superfood drinks may be flavored or colored with other compounds. It doesn't necessarily have to be green to be considered a green superfood drink.
Q: Do green superfood drinks contain caffeine?
A: Green superfood drinks generally do not contain caffeine. However, they often claim to boost your energy using other ingredients – like high levels of micronutrients and energizing plant-based compounds. It's a natural energy boost as opposed to a more artificial boost with caffeine.
Q: Can I use green drinks to lose weight?
A: Studies have generally been favorable for the weight loss effects of green drinks. Studies have shown that they can support a healthy weight loss routine when used in conjunction with diet and exercise. Many of the ingredients in green drinks can suppress the appetite, for example.
Q: Can I use green drinks to replace meals?
A: Green drinks are generally not designed for use as meal replacement beverages. They don't contain high levels of calories, carbs, or protein. Some of the beverages above contain just 50 to 100 calories per serving, for example, along with limited carbs and protein. Some of the beverages contain 6g of protein or more because they contain protein-rich spirulina. However, even these beverages aren't designed to replace meals. When combined with a balanced diet, however, green drinks could be part of a healthy routine.
Q: Are green drinks expensive?
A: Some of the green drinks listed above are priced at just $10 to $15 for 30 servings. Others are high-priced, costing $80 or more for a 30-serving bottle. We tried to include a range of green drink supplements catered to all different budgets.
Final Word
Green drinks are trendy nutritional supplements packed with nutrients, antioxidants, and other potentially helpful compounds. Consider adding a green drink to your diet to enjoy a range of potential benefits.