EXO Protein Bars with Cricket Flour Protein: Ultra Premium Ingredients?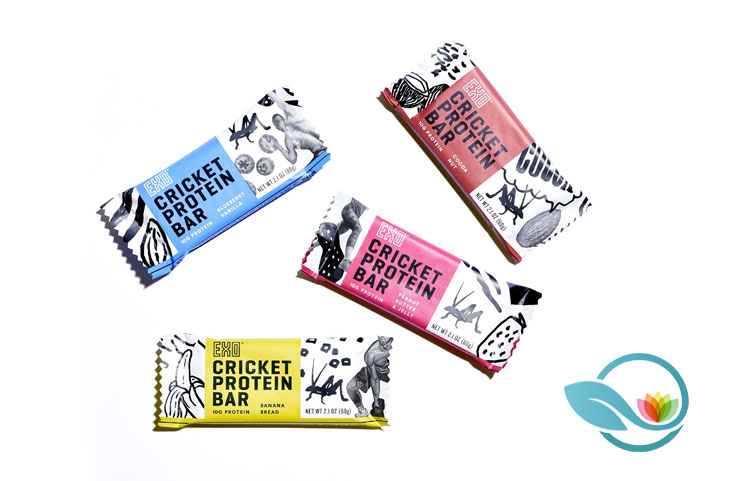 - ad -

Protein is a crucial substance for those who are looking to build and sustain muscle. However, maintaining positive protein levels can be challenging, especially for those who are looking for high amounts of protein. There is a new and unique source of protein on the market that may be provide a solution and it derives from crickets. One brand, called EXO, has developed a line of cricket protein products that may be able to provide users with the maximum nutrition and resources that they need to stay fit, fine, and in good shape.
About EXO Protein
EXO is a protein product brand that creates its products from cricket protein. As the brand explains on its website, its products are naturally tasty, they offer complete protein, and the products are future forward.
Crickets can be used to stand-in for traditional protein sources, such as meat. And unlike meat-based protein products, cricket protein is highly sustainable. They can also be incorporated in various food products and take on a delicious taste. The wide-array of protein products enables users to choose options that work best for their needs and their taste preferences. Very few cricket protein brands on the market offer what EXO can.
Chef-Created Cricket Protein Foods
EXO has brought some of the best chefs in the food industry to develop its EXO protein bars so that the bars are the best that they can be. As the brand explains on its website, it's chef "develop new recipes with all-natural ingredients like fruits, coconut, and honey." The wide-range of flavors are available on the brand's website so that users can order them and have them shipped straight to their door. Alternatively, users can get in touch with a retailer that sells the brand's products and receive wholesale pricing for the products.
The Online Shop
As previously mentioned, the online shop features a number of various protein bar products that come in delicious flavors. For instance, the brand's protein bars come in peanut butter chocolate chip, chocolate fudge, a paleo variety pack, and blueberry vanilla.
Specifically, the Peanut Butter Chocolate Chip Cricket Protein Bar features 16 grams of protein and 16 grams of fiber. The bar is also gluten and lactose free so that those who cannot consume such substances can still enjoy from the bars. Further, the ingredients in the product are all-natural so that users get the nutrients that they need to sustain a healthy and positive lifestyle.
Positive Buyer Reviews
Reading reviews left by those who purchase a brand's products is a great way to learn about the quality of a product. In this case, the brand has received positive comments on a number of its protein bar products. Each product page features a review section that interested buyers may want to check out.
EXO Review Summary
Overall, those who are looking for delicious, environmentally-friendly, protein-rich, and effective protein bars may want to consider EXO's product offers. TO learn more and to place an order, just visit the brand's website today.