Kin Spiritz: Ready to Drink Non-Alcoholic Sparkling Euphoric Nootropic Drinks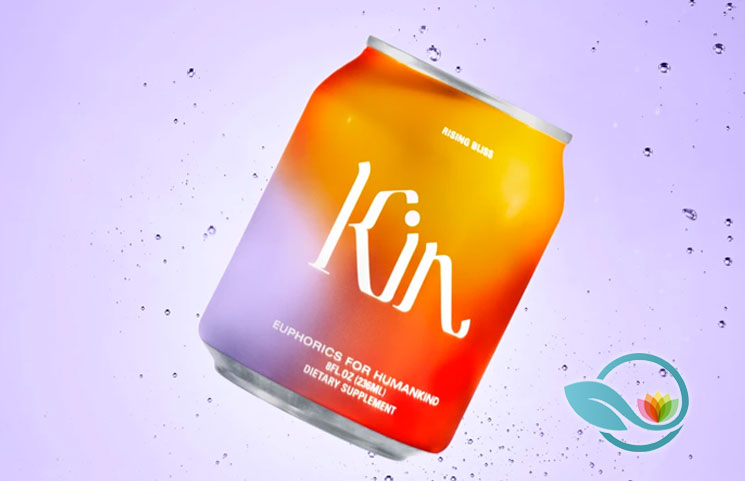 - ad -

Have you been experiencing increased levels of stress? Did this in turn result in poor choices including the likes of retorting to alcohol consumption? Stress gets to the best of people. It has the ability to bring an effect on a physical and mental level. If things get out of hand and consumers do not find means that ease this sensation, it can potentially lead to poor metabolism, exhaustion and even depression.
How can consumers fight stress before it takes over? According to the claims made by Kin Euphorics, Kin Spiritz are the way to go. Why? This ready-to-go drink supposedly gives consumers a "blissful buzz". You might wonder, "Is this an alcohol drink?" and the answer is not even close. In fact, the reason for said blissfulness is due to something called adaptogens.
The purpose of this review is to analyze Kin Spiritz in terms of its purpose, ingredients and who said drink is least appropriate for, while focusing on the notion of adaptogens and their effect on health.
What is Kin Spiritz?
Kin Spiritz is an adaptogen-based beverage that claims to induce a sense of euphoria in consumers. When one thinks euphoria, the immediate response might be: cannabis or alcohol, and if this holds true, please destroy the thought altogether, as this drink is alcohol and cannabis-free.
What are Adaptogens and How do they work?
Adaptogens are deemed plant-based ingredients that have the ability to aid the body in fighting against stressors of all sorts, as opposed to giving into it. Based on existing claims, with time, adaptogens help in training the body to get accustom to the effects of stress.
To be more specific, upon consumption, the components found in an array of adaptogen-rich plants supposedly interact with two systems in the body: the hypothalamic-pituitary-adrenal (HPA) axis and the sympathoadrenal system. Both systems are widely related to the body's handling of stress, which is the reason why some feel sudden bursts in energy levels, a sense of happiness, etc.
Next, we'll jump right into the type(s) of adaptogens that have made the cut for Kin Spiritz.
Kin Spiritz Ingredients
The key adaptogen used in Kin Spiritz is Rhodiola. Rhodiola is a type of root that has been popularly used to fight anxiety, exhaustion, headaches and stress-related outcomes. Hence, making it an ideal adaptogen that aids in potentially overcoming acute stress.
The reason why this ingredient has the ability to bring such benefits is due to the trigger it causes to the body's fight-or-flight stress responses. Existing studies have found that Rhodiola also has probable chances at increasing one's energy levels, memory and physical performance.
In addition to adaptogens, nootropics, such as GABA, 5-HTP, citicoline and tyrosine have been included. The one factor all four ingredients have is that work in inducing calmness in consumers.
For instance, GABA is deemed an inhibitory neurotransmitter, which means it doesn't stimulate the brain, but rather stabilizes the mood. Similarly, ingesting 5-HTP induces the body to convert it into an inhibitory transmitter called serotonin, which relaxes the brain's stimulation.
Then we have citicoline, an ingredient more fit to target one's memory and brain functions. Lastly, there's tyrosine, which is believed to increase levels of dopamine to ensure improved memory and performance in a stressful environment.
In regard to the drinks' flavor profile, Kin Europhics emphasized heavily on the likes of hibiscus, gentian and licorice.
Who Should Avoid Consuming Kin Spiritz?
As the name implies, adaptogens ensure that the body adapts to a certain response. While it is widely known to bring out euphoria in consumers, this is not always the case. More specifically, one consumer might feel a happy sensation, while another, the total opposite.
For these motives, anyone under the age of 18, breastfeeding, pregnant or may be pregnant or are diagnosed with specific medical conditions should avoid its consumption. This is also applicable for those who are diagnosed with a mood disorder and are taking antidepressants. Other types of medications that this drink does not pair well with include Coumadin, MAO inhibitors and SSRIs.
How to Drink Kin Spiritz?
Consumers are advised to test a serving, which is one can, and to gradually increase intake depending on one's tolerance level and the sentiment attained afterwards. If consumers see that they are starting to feel worse than they should be, it could imply overconsumption. For safety purposes, it is advised against drinking more than four cans within a day's time.
Kin Spiritz come in a four-pack (each can has 236ml of juice) and are currently being sold at $27. This is fair considering the fact that it has possible health benefits and offers some positive stimulation similar to alcohol but without the negative implications.
Final Thoughts
Overall, Kin Euphorics' use of adaptogens within the drink is a smart way to target stress. Depending on each and every individual stress is handled differently. Most often, consumers retort to food and drinks, and Kin Spiritz not only has the potential to satisfy one's cravings, but it can aid one in fighting against stress, not to forget its positive effects on energy levels and overall performance.
The combination of adaptogens and nootropics appear to be Kin Euphorics' competitive advantage as both play hand in hand in combating stress. All this being said, consumers should be aware that said claims are made on limited studies, therefore, it is best to consume with control. To find out more visit https://shop.kineuphorics.com