Reviewing the Best Juice Cleanses of 2019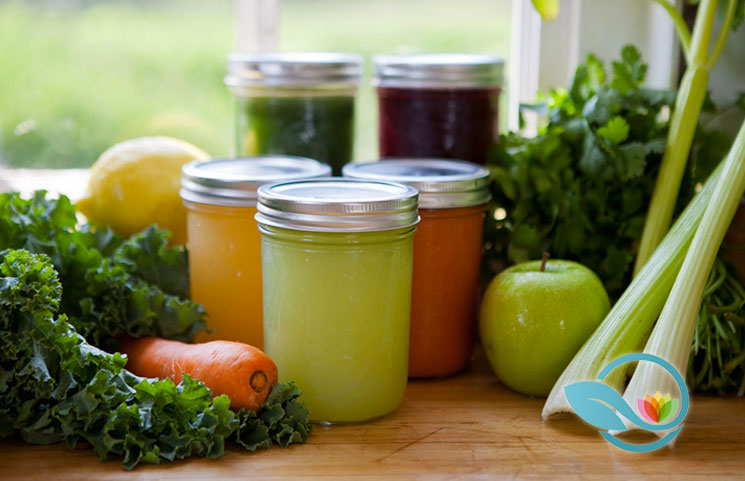 Juice cleanses are a trendy way to detoxify your system and enjoy other health benefits. For a period of 1 to 10 days, you eat no solid foods, consuming only the juice from fruits and vegetables instead.
Some people use a juice cleanse to lose weight. Others use it to reset their system after a prolonged period of unhealthiness – like a weekend in Las Vegas. Some people juice cleanse for a single day, multiple times per week. Others spend 10 days – or even longer – on a juice cleanse.
Juice cleanses could be healthy when done right. But they can also be dangerous when done wrong.
Sure, you could mix up a bunch of your favorite fruit and vegetable juices on your own, painstakingly juicing dozens of different fruits and vegetables. Or, you could take a juice cleanse supplement.
There are all different types of juice cleanses and juice cleanse supplements available today. We're highlighting some of the best juice cleanses for 2019.
Rankings
Athletic Greens
Green juices are particularly popular for juice cleanses, and Athletic Greens is one of the top green juices on the market. Each serving provides 75 vitamins, minerals, and whole food sourced ingredients. The New Zealand-based manufacturer of Athletic Greens claims "no other drink or supplement does as much for your body as Athletic Greens".
The formula is also gluten-free, dairy-free, vegan-friendly, and keto-friendly. Health benefits include better digestion, gut health, liver support, immune and nervous system support, energy production and storage, and hormone and neural support. Each serving also contains antioxidants to reduce the effects of aging.
You can buy Athletic Greens online through the official manufacturer's website. Or, you can buy it online through Amazon.
The only real drawback of Athletic Greens is the price: a 30 serving package of Athletic Greens is priced at around $97. However, if you're looking for the best juice cleanse on the market, then it's hard to argue against Athletic Greens.
BluePrint Organic OG (Renovation) Cleanse
BluePrint Organic offers a number of different juices to support a cleanse. Their two most popular cleanses include the Keep It 100 Cleanse and the OG (Renovation) Cleanse. The OG (Renovation) Cleanse is marketed towards first-time or intermediate level cleansers. You can choose a 1, 2, or 3 day cleanse. A 2 day cleanse contains 6 bottles, including 2 x Kale It Up green juices along with 1 bottle each of Beet Blast, Lemon Reset, Pineapple Power, and Nut & Bolt.
This is also one of the highest-priced juice cleanses on this list. Each 1 day cleanse is priced at around $65.
One thing to note about the OG (Renovation) Cleanse is that it contains relatively high levels of sugar. Those seeking lower sugar content may want to buy the BluePrint Organic Keep It 100 Cleanse, which has less than 100g of sugar each day at the same price.
5 Day JUS 'Til Dinner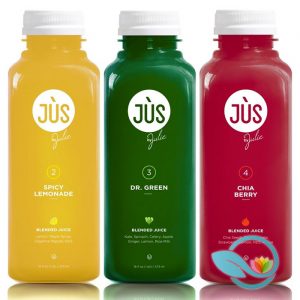 JUS By Julie offers a 5 Day JUS Til' Dinner cleanse that includes 20 smoothies with 16 fl oz each. You receive an assortment of Sweet Spin, Spicy Lemonade, Spicy Pomegranate, Xtreme Greens, Chia Berry, and Berry Blend smoothes. All smoothies are non-GMO, vegan, Kosher, gluten-free, and dairy-free.
JUS 'Til Dinner is more than just a name: it's the instructions on how to perform the cleanse. You drink four nutrient-dense smoothies each day and then prepare your own healthy dinner in the evening. If drinking nothing but juice for 5 days straight sounds scary, then the 5 Day JUS 'Til Dinner cleanse may be a great starting point.
Each 5 Day JUS 'Til Dinner cleanse (20 bottles) is priced at $165.
Battle Ready Fuel Supergreens
The packaging for Battle Ready Fuel Supergreens is surprisingly hardcore for a juice cleanse supplement. It looks like protein powder or preworkout packaging. Nevertheless, this supplement packs a punch with ingredients like apple pectin powder, dulse powder, superoxide dismutase, alfalfa powder, spirulina powder, beetroot powder, chlorella powder, probiotic bifidus bacteria, wheat grass powder, and raspberry powder, among many other ingredients. The formula is also packaged with a surprisingly nice mint flavor.
The United Kingdom-based manufacture claims their supplement will flush toxins from your body, boost your immune system, improve your digestion, and increase your energy levels thanks to its "elite blend of wholesome and nutritious superfood ingredients." The formula is also vegan and vegetarian.
Each 450g package of Battle Ready Fuel Supergreens contains 150 servings (3g per serving) at a price of around $55, making this supplement one of the more cost-effective options on this list even if you're taking three servings per day as the manufacturer recommends.
LemonKind SuperDetoxMe
LemonKind offers a three-day detox package that includes everything you need to flush toxins and reset your systems. You take eight juice pouches and five different juice blends per day. The juice blends have kind-of silly names like "Awareness", which contains apple, chokeberry, cucumber, blueberry, and acerola, and "Strength", which uses ingredients like kale, spinach, ginger, and chlorella.
Each package of SuperDetoxMe contains 24 juice pouches, good for a three day juice cleanse. LemonKind describes the cleanse as a "3-Day Body Restart" that's "100% safe".
One thing we appreciate about SuperDetoxMe is that there are no added sugars, syrups, or flavors. The formula is unsweetened with no additives of any kind. The only ingredients are 100% fresh pressed pure fruit and vegetable juices, purees, and organic botanicals.
Raw Fountain 3 Day Juice Cleanse
Raw Fountain's 3 Day Juice Cleanse works similar to the LemonKind three day juice cleanse, although Raw Fountain lets you choose a powder or a juice for your cleanse.
If you opt for the three day juice cleanse from Raw Fountain, you'll pay about $100 for a three day supply (18 bottles). The powdered version of the supplement is significantly cheaper, with 24 single serving powder packets for around $50. You can mix each powder packet with water or the liquid of your choice.
Whatever option you choose, you're getting a powerful dose of fruits and vegetables proven to cleanse and detoxify the body. In fact, many of the ingredients in Raw Fountain's 3 Day Juice Cleanse are similar to what you find in detox teas. Key ingredients include dandelion root, turmeric root, ginger root, and milk thistle seed. Raw Fountain uses stevia as a sweetener. Flavor blends include Berry Blast, Proteina, Citrus Kick, and Tasty Greens.
SMART Pressed Juice Organic Pressed Greens
Smart Pressed Juice makes a number of supplements that could all be listed on this page. However, we've decided to focus on one of their most popular products in particular: the Smart Pressed Juice Organic Pressed Greens. Advertised as the best organic greens powder on the market, the supplement contains all your vegetables for the day, including 22 USDA Organic Certified whole and cold-pressed greens.
Key ingredients in the Organic Pressed Greens blend include kale, spinach, wheatgrass, broccoli, beets, celery, lemon, dandelion, triphala, spirulina, cracked cell chlorella, ashwagandha and aloe. There's just 1g of sugar in each serving. It's also priced at a very reasonable rate, costing around $35 for a 30 serving container.
If you're doing a full juice cleanse, then you may want to stack Organic Pressed Greens with other popular Smart Pressed Juice products like their Vegan Vanilla Proteini or their Pineapple Chia Cleanse.
SMART Pressed Juice 1, 3, and 7 Day Juice Smart Cleanses
We just talked about Smart Pressed Juice's Organic Pressed Greens supplement above. In addition to selling the supplement in the form of a single powder, Smart Pressed Juice sells a stack of their supplements in 1, 3, or 7 day cleanse options.
The company calls their juice cleanse products "Juice Smart". They're priced at $25, $70, and $150 for the 1, 3, and 7 day cleanse options, respectively. For the 1 day cleanse, you receive 2 x Vegan Vanilla Proteini packets, 2 x Organic Pressed Greens packets, and 1 x Pineapple Chia Cleanse packet. The other cleanse products contain equivalent daily doses.
Smart Pressed Juice claims their cleanse products are "the most complete organic juice cleanse on the market", supporting your body's natural cleansing functions with no more highs or crashes while also delivering a blend of phytonutrients, fiber, and protein.
Suja 3 Day Fresh Start
Suja emphasizes high-quality manufacturing with its juices. The company only uses cold pressurization pasteurization, with all ingredients certified organic for optimal purity and nutritional values.
You'll find many of the same fruit and vegetable ingredients found in other juice cleanses on this list. However, Suja has also added ingredients you might not expect, including peppermint, cayenne pepper, turmeric, and tea. All juices are made in San Diego.
Overall, Suja may have more nutritional value and more ingredients than any other juice on this list. each 3 Day Fresh Start package contains 21 x 12 oz bottles of 6 different blends, including Glow, Master Cleanse, Purify, Twelve Essentials, Glow, and Fuel. However, Suja also offers an Organic 3 Day Fresh Start juice cleanse that uses three different juice blends, including Trim Greens, Berry Protein, and Lemon Cayenne.
Balance the Superfood Shot Blends
Balance the Superfood Shot is a juice blend manufacturer that offers three different products. All products are packaged into convenient 2 oz shot bottles. There's a Turmeric Blend, Immunity Blend, and Foundation Blend. Each package of two shots is priced at around $8, although you can also get a blend of 6 shots for $24.
Balance the Superfood claims each shot delivers half your daily recommended serving of fruits and vegetables. Key ingredients include pineapple, carrot, blueberry, acerola cherry, beet, spinach, cranberry lemon, kale, and more. All ingredients USDA Organic Certified. The Kansas City-based company manufactures its juices in the United States.
Cleanse on the Go
Cleanse on the Go makes a popular 3 day juice cleanse that allows you to just add water and drink. It's one of the more convenient juice cleanses on this list. Each 3 day cleanse contains 21 single serving powder packets at a price of around $70. 1 day ($30) and 2 day ($50) cleanse options are also available.
Like other juice cleanses on this list, Cleanse on the Go has given their blends flowery names like Awakening, Vitality, Revival, and Detox. Each formula contains a "Cleanse Blend" made from dandelion root, monk fruit, ginger root, turmeric root, milk thistle seed, and yellow dock root. Cleanse on the Go claims all of these ingredients detoxify the body or fight inflammation in various ways. Other listed ingredients include pineapple, mango, carrot, pumpkin, beets, berries, and apple.
RAW Generation 3, 5, or 7 Day Skinny Juice Cleanse
RAW Generation sells three different types of juice cleanses on Amazon, including a 3 day ($100), 5 day ($150), and 7 day ($200) juice cleanse. The New Jersey-based company uses raw fruits and vegetables to maximize the nutrient value.
RAW Generation claims you can lose weight, eliminate bloating, feel more energized, and detoxify your body by taking any of the three cleanses.
Your cleanse includes 2 bottles of Sweet Greens per day, 1 bottle of Citrus carrot per day, 1 bottle of Sweet Roots per day, 1 bottle of Cool Greens per day, and 1 bottle of Sweet-Tart Greens per day. Key ingredients include apple juice, spinach juice, kale juice, collard juice, carrot juice, ginger juice, pineapple juice, cucumber juice, celery juice, and similar ingredients.
Kaeng Raeng Natural Detox Cleanse
Kaeng Raeng's Natural Detox Cleanse includes three days' worth of juice powders that contain many of the same ingredients listed here. Your 3 day cleanse includes 9 bottles of those juices, so you drink one bottle of each formula per day.
The three flavors include Into the Blue, Joyful, and Daybreak. The formulas come in packets that can be mixed with water or the liquid of your choice. Key ingredients include strawberry, raspberry, pineapple, and mango. There are no artificial flavors, colors, sweeteners, preservatives, laxatives, or stimulants.
The San Francisco-based company lists all ingredients on its packaging along with the nutritional value, although we don't have the specific dosage of any fruit or vegetable.
Country Farms Super Cleanse Organic Juice Cleanse
Country Farms offers a popular Super Cleanse supplement that comes in the form of a bulk powder. You will need to make your own juice cleanse using the powder, taking your desired number of servings per day. If you're looking for a prepackaged, pre-dosed nutritional supplement, then this isn't it.
Each serving contains 35 different fruits and vegetables. This may seem impressive, although the dosages are lower than what we see in other juices. Annoyingly, Country Farms has also packaged most of its ingredients into either an "Organic Proprietary Fruit and Vegetable Blend" (1g) or an "Organic Fiber Blend" (4.5g), making it impossible to determine the breakdown of any individual ingredients (although to be fair, several other juice cleanse manufacturers listed here use similar tactics).
Country Farms also uses ingredients like maltodextrin, natural flavors, rebaudioside A (a sweetener), and silica, which some people may take issue with.
Country Farms claims their formula can support digestive health, cleanse and detoxify, and support healthy weight loss.
Our Rankings
Do a quick Google search for juice cleanse and you'll find hundreds of products. Making things more complicated is that each one promises something similar: they all promise to cleanse your body, detoxify your system, and provide your body with valuable nutrition.
So what makes a good juice cleanse better than an average juice cleanse? What separates a $200 3-day juice cleanse from a $30 tub of powdered greens? Here are some of the factors we considered in our rankings:
Ingredients: Some juice cleanses use cheaper, lower-quality ingredients like apple juice or pear juice. Yes, it's technically a juice cleanse, but it's not nearly as powerful as the juice cleanses packed with antioxidants and more exotic superfoods. Pomegranates, dark cherries, blueberries, and other ingredients were particularly valued, as were non-fruit and vegetable superfoods like chia seeds, turmeric, and ginger.
Dosages: Some juice cleanses contain a handful of powerful ingredients in strong doses. Others contain dozens of ingredients but in low doses. Overall, we emphasized juice cleanses with ingredients that had proven to be effective at the doses used in the supplement.
Manufacturing Processes: Cold-pressed and freeze-dried juice cleanses tended to offer the best cleansing power because they preserve most of the nutrition. With both of these processing methods, the fresh fruits and vegetables are not exposed to high temperatures that could destroy their nutritional value.
Label Transparency: Some juice cleanses make it difficult to determine specific dosages because they use a proprietary formula. We appreciated label transparency and rewarded it on our rankings wherever possible.
Convenience and Delivery Type: We focused mostly on juice cleanses that came in the form of powders or pre-mixed drinks. Sure, you could make your own juices at home. However, we wanted to focus on convenient supplements with standardized nutritional value.
Powdered Versus Pre-Mixed: Powdered juice cleanses are significantly cheaper, but they may also be less convenient. Pre-mixed juice cleanses are more expensive, but they might also spoil more quickly. These are pros and cons to both powdered and pre-mixed juice cleanses, and we factored all advantages and disadvantages into our ratings.
Sugar and Sweetener Content: Juice cleanses naturally have lots of sugar already. Some manufacturers take steps to reduce this sugar content. Other manufacturers add sugar. Some add synthetic sweeteners or stevia.
Price and Value: Some of the juice cleanses listed above are very expensive. However, they also offer good value: they use some of the highest-quality ingredients and have proven benefits. We tried to provide a range of different juice cleanses to suit a variety of budgets. Whether spending $30 on a 3 day juice cleanse or $300, we wanted you to have the best options available for your budget.
Who Should Buy a Juice Cleanse?
Juice cleanses are popular among people trying to achieve all different health goals. Some people take a juice cleanse to kickstart a diet, for example: it flushes fat and toxins from the body and prepares your body for further weight loss.
Some people take a juice cleanse after a period of rough nutrition. Maybe you just got back from an all-inclusive in Cancun. Maybe you've had a few too many cheat meals in a row. Whatever the case may be, juice cleanses may detoxify your body and have you feeling better after a few rough days in a row.
Some people follow a 1-day, 3-day, 5-day, or 7-day juice cleanse, getting all (or at least most) of their nutritional value from juice over their chosen period. However, you don't have to follow a short-term juice cleanse: some people take the powdered greens supplements for daily support, for example. 90% of Americans don't get their recommended daily serving of fruits and vegetables, and the supplements listed above can help you hit the recommended daily dosage.
Benefits of Juice Cleanses
None of the juice cleanses listed above have been studied in any major peer-reviewed study. However, the individual ingredients inside each juice cleanse have been studied. In some cases, like with ginger and similar ingredients, these ingredients have been studied or used for centuries for their purported health benefits.
Juices are rich in micronutrients. Check the side of the label of your desired juice cleanse to see why they're so popular: it's like getting a superpowered multivitamin packed with antioxidants, fiber, and other beneficial ingredients.
There have been some studies focused specifically on juice cleanses. One study published in Complementary Medicine Research by a group in Germany, for example, examined the effects of an 8 day juice cleanse on five healthy male volunteers. The men consumed nothing but the juice blend for eight days. At the end of this period, researchers found that the men had lower levels of blood lipids, cholesterol, and insulin. Because of these results, researchers concluded that a juice cleanse could lower the chances of heart disease, stroke, type 2 diabetes, and other potentially harmful conditions – at least in the short-term.
Over the long-term, a juice cleanse is not a feasible way to keep your levels of insulin, blood lipids, and cholesterol low. However, it may be a good way to kickstart a healthier diet or begin improving your cardiovascular health. After coming off a juice cleanse, you have a head start on a healthier routine.
Another proven benefit of juicing is that it provides a high dose of nutrients that have proven to be beneficial. The fruits and vegetables packed into popular juice blends provide a powerful dose of valuable nutrients. Numerous studies have indicated a connection between high fruit and vegetable intake and longer lifespan.
One study showing that fruits and vegetables could improve health outcomes was published in the American Journal of Clinical Nutrition in 2002. Researchers analyzed data from a group of 10,000 subjects who were surveyed on a regular basis about their dietary habits. Researchers concluded that those who consumed a high serving of fruits and vegetables (3 servings of each per day) had significantly lower chances of stroke, cardiovascular disease, or death from any cause. Many of the juice cleanses above provide an even higher daily serving of fruits and vegetables.
A similar study published in the American Journal of Epidemiology in 2004 showed that increased fruit and vegetable intake reduced the risk of cancer. People who consumed high levels of fruits and vegetables each day had lower rates of cancer and longer overall lifespans.
Interestingly, researchers in that same study analyzed whether any specific nutrient was linked to lower rates of cancer – like vitamin C or beta-carotene. They found that this wasn't the case. In other words, there's a unique health benefit to specifically consuming fruits and vegetables based on the collection of nutrients contained within.
Juice cleanse supplements certainly aren't cure-alls. There's a reason why most people only take a juice cleanse for 2 or 3 days at a time: juice cleanses contain a wide range of nutrients, but they certainly don't contain all of the nutrients you need. The imbalance of nutrients from juicing can put significant stress on your body. Your kidneys could produce excess levels of a compound called oxalate, for example, because this chemical is found in high levels in kale, spinach, and beets.
Some people mitigate the negative effects of juicing by taking a calcium supplement. Calcium can block excessive amounts of oxalates from being absorbed into the body, lowering the impact on your kidneys.
Green juice cleanse supplements may be particularly effective at boosting antioxidant levels. That's why green powder formulas made up a significant portion of the list above, and it's why green juice blends are some of the most popular juice cleanse supplements on the market today.
Some people actually differentiate between a juice cleanse and a green drink. Generally, a juice is produced by pressing, macerating, or grinding up a fruit or vegetable and then collecting the liquid inside and throwing the rest away.
Green drinks, meanwhile, tend to be made from concentrated powders created by rapidly drying out fruits and vegetables. Because of this processing technique, you can find ingredients that aren't found in plain juice. Kale and broccoli, for example, are particularly powerful when used in green drinks but not as powerful when added to juice.
The higher antioxidant value of green drinks and green juice blends was observed in this study published in the Journal of the American College of Nutrition in 2011. In this study, researchers reviewed available literature on "fruit and vegetable concentrate supplements" (i.e. green drinks or any juices derived from powder) in humans. Researchers found that these drinks were an effective way to raise antioxidants in the blood, reducing oxidative stress throughout the body.
In our guide on detox teas, we went into further detail about some of the ingredients used in juice cleanses and detox teas to detoxify and cleanse the body. Ingredients like ginger, for example, have been used for centuries to detoxify the body, and these effects have been repeatedly observed in modern scientific studies. Many of the juice cleanses above use ginger and similar ingredients.
Side Effects of Juice Cleanses
Few people take juice cleanses over a long period of time. They seem to work best when used in 1-day, 2-day, or 3-day increments – at least if you're taking a juice cleanse for the first time. Juice cleanses are not meant to be a long-term solution.
Generally, it's recommended that you start with a 1-day or 2-day juice cleanse if this is your first time. As you get more experienced, you may want to increase the length to a 5-day or 7-day juice cleanse (leaving plenty of time in between cleanses).
Even a short juice cleanse can have severe health effects on certain people. Juice cleanses can be particularly problematic for people with kidney disease, for example, because juice cleanses put a lot of strain on your kidneys. Typically, these effects are only observed when taking juice cleanses for a long period of time – like several weeks of juice cleanses.
One study published in the American Journal of Kidney Disease, for example, described a patient who suffered severe kidney damage after juicing for six straight weeks. The damage was linked to high levels of oxalate and inadequate calcium intake. The patient also had pre-existing chronic kidney disease that predisposed her to kidney damage.
If you are concerned about kidney damage from a juice cleanse, consider taking a calcium supplement. It can reduce the oxalate absorbed by your body, lowering the impact on your kidneys.
Overall, we strongly recommend speaking with a doctor prior to starting a juice cleanse.
Recommended Dosage
Generally, it's best to follow the recommended dosage from your juice cleanse manufacturer.
Most studies indicate that a 2, 3, or 5 day juice cleanse is optimal for nutrition. It's generally not recommended to follow a juice cleanse for more than a week.
This effect has actually been studied: researchers analyzed participants in an 8 day juice cleanse. Patients safely completed the 8 day cleanse, although the best results were achieved about 2 to 3 days into the juice cleanse. After 2 or 3 days, levels of blood lipids, cholesterol, and insulin started to increase once again.
FAQs About Juice Cleanses
Q: How does a juice cleanse help the body?
A: A juice cleanse has been shown to raise antioxidant levels in the body and flood your body with valuable nutrients. When following a juice cleanse over a short-term period (like 2 to 3 days), they appear to lower blood lipids, cholesterol, and insulin. Juice cleanses can also lead to short term weight loss (you're consuming fewer calories over a multiple day period).
Q: Can I hurt myself with a juice cleanse?
A: Juice cleanses are generally well-tolerated when followed for short periods of time – like 2 or 3 days. Even with a 7 or 8 day juice cleanse, most patients tolerate the cleanse well. As mentioned above, one patient experienced severe kidney damage after following a juice cleanse for 6 weeks, although that patient had pre-existing kidney damage.
Q: Can I eat on a juice cleanse?
A: traditional juice cleanse involves just juice and nothing else. However, rules can vary between cleanses. One of the cleanses listed above, for example, involves taking four smoothies during the day and then making your own healthy dinner at night.
Q: Should I do a juice cleanse?
A: Talk to your doctor before doing a juice cleanse. For some, it's an effective short-term solution and a way to kickstart weight loss or a healthier lifestyle. For others, a juice cleanse is completely unnecessary – say, if you're already a healthy weight and get sufficient servings of fruits and vegetables.
Q: Can I lose weight on a juice cleanse?
A: Most people will lose short-term weight on a juice cleanse. However, this weight loss is unlikely to stick around once you start eating again. Nevertheless, a juice cleanse may be an effective way to kickstart a weight loss program.
Q: Can I start my own juice cleanse at home?
A: Want to avoid the high prices of some of the juice cleanses listed above? You can definitely start your own juice cleanse at home. You might want to get a juicer. It will also be hard to get the same amount of nutrients you find in the supplements above – especially some of the more exotic ingredients.
Q: How long should I take a juice cleanse for?
A: Generally, it's recommended that you start with a 2 day or 3 day cleanse. As you get more experienced, you may want to take a 5 day or even a 7 day cleanse. Some people take a juice cleanse for weeks. However, research has shown that most benefits are observed after 2 or 3 days of cleansing.
Q: What should I eat after a juice cleanse?
A: Many people start to eat fiber-rich foods after a juice cleanse. Many juice cleanse supplements have limited fiber, making it difficult for your digestive tract to keep moving. Eat a small, fiber-rich meal to transition back into a healthy diet. You may also want to eat lean protein or a protein shake, because most juice cleanses contain no protein or very small amounts of protein.
Q: Do I need to do anything to prepare for a juice cleanse?
A: Not really. A juice cleanse should shock your body out of its normal routine no matter what you were doing before. Some people like taking a juice cleanse after, say, a long weekend of partying. However, there are no hard and fast rules for a juice cleanse.
Q: How much should I spend on a juice cleanse?
A: The supplements listed above range from $30 to $200 for a 3 day juice cleanse. Prices vary widely based on the processing techniques used and the quality of the ingredients. Powder supplements tend to be cheaper than juices.
Final Word
The CDC claims 90% of Americans are not getting their recommended daily dose of fruits and vegetables. The juice cleanses above seek to change that, providing a hefty dose of fruits and vegetables mixed with other detoxifying ingredients. When taking a juice cleanse for 2 or 3 days, you may enjoy powerful benefits like lower cholesterol levels and lower blood lipid levels. However, we recommend talking to a doctor before beginning any juice cleanse.
KetoMed: Ketogenic Nutraceutical Food Drink for Metabolic Nutrition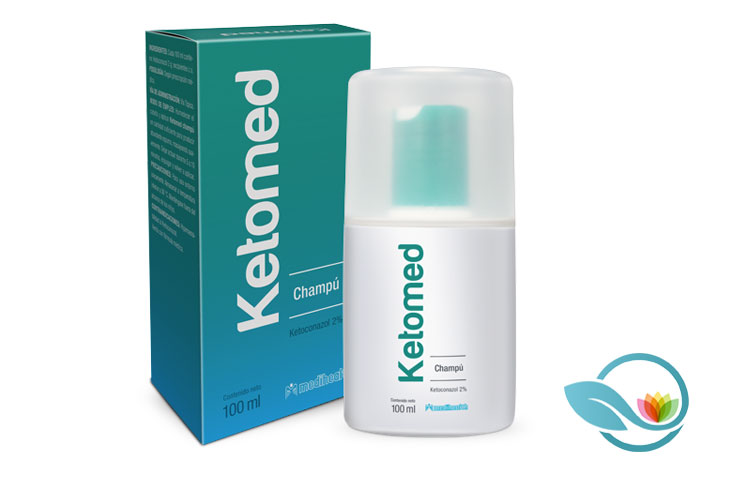 There are various benefits to a Ketogenic or low carb diet, but it can be sometimes difficult to maintain. This is where Ketogenic Nutraceutical Food comes in to support a consistent and healthy lifestyle. KetoMed is a scientifically formulated ketogenic nutraceutical drink created to induce nutritional ketosis. Your body will switch fuel sources and produce ketones and burn fat as a primary fuel source versus glucose. The formula offers 75% of its calories from high quality MCTs, 15% antibiotic-free protein, and less than 2% total carbs with zero sugars. The drink is also non-GMO and uses zero corn or maltodextrin. It is free of citric acid, peanuts, soy, wheat, gluten, starch, emulsifier, wax, filler, lubricant coating, flowing agent, common allergens, colors, artificial sweeteners, chemicals, and preservatives.
In addition to its ketogenic properties, it has powerful antifungal capabilities as well. This can help with pre-existing gut problems and fight against yeast and other fungal or Candida issues. Included is caprylic acid, a healthy fat, that is considered the most effective. As the MCTs, or Medium Chain Triglycerides, are ingested they kill Candida yeast cells. The overall benefits are significant, and it is important to note that given the high potency of the MCTs, some people experience some gastrointestinal discomfort as the body adjusts. For those who wish to start off slower, or for those with compromised immune systems, you can cut the serving size in half and gradually build up to a full serving. Most people, however, are able to tolerate a full serving immediately.
The product is conveniently available online, and a 2.2 lb container is offered at $189.90. This container should last you a month when used according to the directions on the label. A preferred delivery subscription is also available, and a new container will be shipped to you every one to two months. The shipping costs are included, and the subscription can be cancelled at any time. The flavor of the drink is vanilla cream and is similar in taste to vanilla ice cream. The MCTs present are beneficial for energy, metabolism, fitness, fat loss, and aging. They are a unique form of dietary fat that isn't present in most of the foods that we eat. It can take 5 to 10 days for your body to adapt to these fats and it is recommended to take KetoMed drink as a meal replacement later in the day after a couple of meals. If you already follow a ketogenic diet or are looking to start, KetoMed is a safe and convenient option.
ORAL I.V. Hydration Shots: Natural Dehydration Recovery Drinks?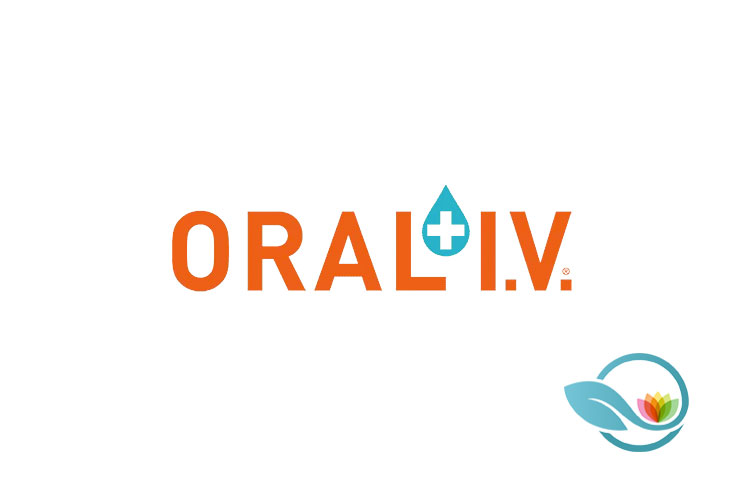 Poor hydration may be one of the main causes of a slew of issues, such as headaches, hunger, fatigue, and more. Those who workout and lose water through sweat are even more at risk for the consequences of low hydration. Thus, those who are interested in properly caring for their health and ensuring that they are fully hydrated may want to consider a brand that offers hydration shots and gear, called Oral I.V.
About Oral I.V.
Oral I.V. is a brand that is dedicated to offering products that work to boost hydration levels. The formulas contain only trace minerals and structured water, which are recognized for their hydrating qualities. The formulas are free from low-quality substances, such as sugar, chemicals, additives, stimulants, and calories. Keep in mind that although the brand's formulas are hydrating substances, they are not a substitute for water or other liquids. As the brand explains on its website, the formula "does not replenish any more water volume than the 2 ounces that is in the bottle, nor is it an electrolyte or salt replacement." Users should drink fluids along with taking the product to optimize hydration levels.
When to Take Oral I.V.?
Oral I.V. can be used any time, but the brand recommends that those who partake in sports should take the product directly by mouth or with 12-16 ounces of water. The formula is also ideal after activities of exertion or as a supplement to daily activities that may cause dehydration. Further, the amount needed could vary depending upon one's level of dehydration and exertion.
It is important to note that Oral I.V is not a sports or energy drink. Even though users may experience more energy levels due to the improved hydration, this formula is unlike sports and energy drinks due to the absence of sugars and artificial ingredients that are poor additions to the body. Further, the minerals in the product work to support prime hydration.
What is Structured Water?
As the brand's website explains on its website, the formula features structured water. This is a state of water that occurs when the molecular organization of hydrogen and oxygen atoms organized into cohesive lattice. The water may provide powerful and unique properties, such that it could lead to an increased electrical potential or voltage. Those who are interested in learning more about structured water can view a video on the brand's website.
Save 50%
There is a promotion on the brand's website where it indicates that those who subscribe can stay connected can save 50%. The subscription process is simple, all users need to do is to enter their email on the brand's website. Users can also become a member on the brand's website, allowing them to accumulate more points that can become rewards.
Oral I.V Review Summary
Overall, those who are looking for hydrating formulas that are free from the same substances as sugary sports beverages may want to consider adding Oral IV to their lifestyle. To learn more about the products and to place an order, just visit the brand's website today.
Phytropix: Dr. Flam's Nootropic Brain Booster for Mood and Memory?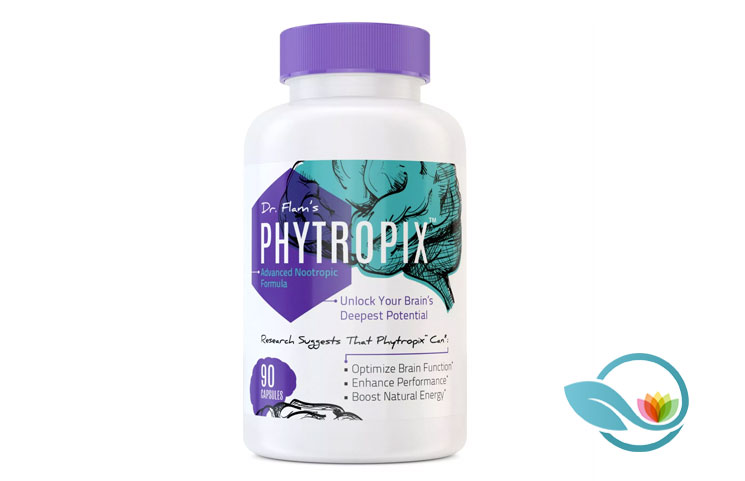 This a very powerful nootropic that works to help improve your cognitive functions. As a result, frequent Phytropix usage results in increased focus and concentration, faster memory recall, better moods and mental alertness.
Phytropix consists of a combination of polyphenols. These are antioxidant rich compounds that help nourish the body, fight free radicals, and reduce instances of disease. It also has key compounds like Phosphatidylcholine, which is an important fatty acid that helps the brain.
With this supplement, not only will your brain health dramatically improve, your overall health should too as it also works for gut, liver and nerve health.
The company claims that it's one of the best antioxidant supplements in the market capable of fighting inflammation and cancer too.
It also helps improve blood flow -a necessary component of circulation. As a result, it might be very effective at improving heart and vascular health. Naturally, all these can contribute to your overall sense of wellbeing and health. It may also shave off years from your body and looks.
How is Phytropix Capable of These Claims?
According to the manufacturer, Phytropix is the product of intense research into the benefits of certain key polyphenols, and how their combined effects can dramatically improve one's life, brain, health and looks.
The founder, after years of research, distilled all that knowledge into the capsule that's known as Phytropix. The supplement primarily contains nine different polyphenol compounds, and is an improved version of his first product –PhytoLife. These are the most popular and potent polyphenols known to man.
While it's possible to get all the polyphenols you need from veggies and fruits, the amounts required to meet the daily requirements are a lot. And most people simply don't have the time to sit down and eat all that.
He believes that people who take Phytropix supplements will stand a better chance of living a healthier and longer life than those who don't, thanks to the polyphenols in the supplement. These include Trans-Resveratrol, EGCG, Silymarin, Punicaligans, Epicatechin, Quercetin, Carvacrol, Vanillin and Phosphatidylcholine.
Our Thoughts on Phytropix
The claims made by the founder seem pretty huge. True, all the polyphenols listed as ingredients are capable of an incredible number of health benefits –from heart protection to anticancer.
But still, we don't know if they work as proven. He doesn't specifically state its health benefits apart from it being a nootropic. But, we think it's a decent health supplement to check out if you need something like it. And if you've used it in the past, feel free to hit us up in the comments and let's know what your experiences were.