Reviewing The Best Diatomaceous Earth Supplements of 2019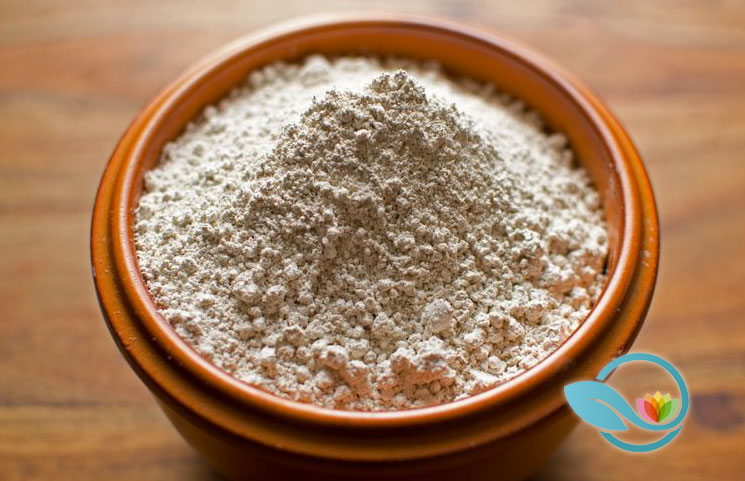 Diatomaceous earth is a popular supplement for detoxifying the body.
But with so many supplements on the market, it has become increasingly difficult to know which diatomaceous earth supplement is best for you.
We want to help. Here are our rankings of the best diatomaceous earth supplements you can buy from major retailers like Amazon and Walmart in 2019.
Rankings
DiatomaceousEarth.com Food Grade 100% Freshwater Diatomaceous Earth
This is one of the most popular diatomaceous earth supplements on the market today. It's the first result on most Amazon searches. And, with 5,800+ customer reviews and an average rating of 4.5 stars out of 5, it's also one of the best-rated diatomaceous earth supplements.
Like other DiatomaceousEarth.com products, this supplement is 100% certified organic by the Organic Minerals Review Institute. The company also claims to be the only diatomaceous earth producers "that meet all requirements for health supplements in the USA." Plus, the supplement is manufactured entirely in the United States (including everything from mining to filtering to packaging).
The supplement is also reasonably priced: a 10 pound bag is priced at around $20 from Amazon. The supplement can be added to foods and beverages of your choice. Some also use it for fertilizer or animal feed. Because this supplement is food grade, it can be used however you like.
Harris Diatomaceous Earth Food Grade
Harris offers a popular diatomaceous earth supplement sourced from ground freshwater. The supplement is sold at Amazon, Home Depot, and other major retailers at a similar price to the DiatomaceousEarth.com supplement at the top of our list (although Harris's diatomaceous earth tends to be slightly more expensive). Harris's diatomaceous earth supplement is listed and approved by the Organic Minerals Research Institute, giving you added peace of mind about the quality and purity of the supplement.
One thing we appreciate about this supplement is that it comes with a powder duster included in the bag. With other supplements, you might have to buy your own powder duster or use an ordinary scoop. Overall, this is one of the best diatomaceous earth supplements available today.
Fossil Power Diatomaceous Earth
Fossil Power is priced significantly higher than the two diatomaceous earth supplements at the top of our list. However, it's also marketed as a high-quality, premium-grade supplement. You'll pay $10 for a 1 pound bulk resealable bag of this supplement. The formula is safe for human and pet consumption. The manufacturer sources the formula from one of only four food-grade US suppliers. You can mix it with water or the liquid of your choice.
There are no additives, contaminants, or other chemicals. The natural blend claims to enhance your hair, skin, nails, and body in various ways – similar to all other diatomaceous earth supplements. Another nice thing about this supplement is that it can be used with or without a duster. If you feel uncomfortable using the food-grade 10 pound bag supplements listed above, or if they feel more like fertilizers than supplements, then the Fossil Power Diatomaceous Earth supplement may be the right choice for you.
Starwest Botanicals Food Grade Diatomaceous Earth
Starwest Botanicals sells a pure diatomaceous earth supplement priced around the same as the Fossil Power supplement above: you'll pay around $11 for a 1 pound bag of the supplement. That premium price tag gives you food grade diatomaceous earth sourced from the United States.
It's not the largest and best-known food grade diatomaceous earth supplement available today. However, Starwest Botanicals makes a high-quality DE supplement packaged into a foil bag instead of a plastic tub.
Lumino Wellness Food Grade Diatomaceous Earth
Lumino Wellness sells a food grade diatomaceous earth supplement priced higher than some of the larger bulk formulas on this list. at $15 for a 9 ounce container, Lumino Wellness's DE supplement is priced at a premium rate.
The manufacturer advertises the formula for use in cosmetics and makeup, although it's certified food grade and can easily be added to the formula of your choice.
Perma-Guard Fossil Shell Flour
Perma-Guard markets their diatomaceous earth product under the name Fossil Shell Flour. It's advertised as an anti-caking agent. However, it's also Food Chemical Codex (FCC) food grade, which means it's safe for humans and pets to consume. The formula includes ground diatomaceous earth with amorphous silica sourced from freshwater. It's also certified by the Organic Minerals Review Institute. Don't let the name fool you: Perma-Guard's Fossil Shell Flour competes with the best of them among diatomaceous earth supplements.
Aspen Naturals Diatomaceous Earth
Aspen Naturals makes a reasonably-priced diatomaceous earth supplement that isn't as expensive as the Fossil Power supplement above but isn't as "fertilizer-like" as the two at the top of our list. Priced at $15 for a 3 pound bag, this formula is safe for human and pet use, providing all of the benefits of diatomaceous earth in easy-to-consume form.
Aspen Naturals claims those who take their supplement can enjoy natural body detoxification, better nail and hair growth, enhanced collagen production, and other benefits. Some will also use this supplement for their garden – although you may want to use a cheaper, bulk supplement for that purpose. With an average rating of 4.5 stars on Amazon and over 250 customer reviews, Aspen Naturals offers one of the best DE supplements available today.
Earthworks Health 100% Food Grade Diatomaceous Earth Shell Flour
Nebraska-based Earthworks Health sells one of the better-selling diatomaceous earth supplements on Amazon. The company offers 100% food grade diatomaceous earth (fresh water type) with 89% silicon dioxide content. It's also listed by the Organic Minerals Review Institute.
As far as we can tell, this supplement is actually identical to the Perma-Guard supplement listed above: although both supplements are sold separately on Amazon, they seem to get their DE formula from the same sources. Earthworks Health also claims their supplement is "repackaged with permission of Perma-Guard". Check prices of both supplements to ensure you're getting the best deal.
Wisdom of the Ages ToxiClenz
Wisdom of the Ages offers a popular diatomaceous earth supplement called ToxiClenz. The supplement is formulated for cleansing and immune support. It's marketed specifically for use in humans and pets – not as a fertilizer like certain other supplements listed here.
Each serving of ToxiClenz (1 tablespoon, 19 servings per container) includes 15g of diatomaceous earth, inositol, and inositol hexaphosphate. The formula is rich in silica to enhance the health of your hair, skin, and nails. It also contains 14 trace minerals necessary for efficient body function. Priced at $23 for 19 servings, ToxiClenz is one of the higher-priced diatomaceous earth supplements on this list.
Root Naturally Food Grade Diatomaceous Earth
Sourced from 100% natural freshwater, this diatomaceous earth supplement is also certified organic by the Organic Minerals Review Institute. The supplement meets Food Chemicals Codex (FCC) standards, similar to every other DE supplement on this list.
It's designed for use as a human or pet supplement. You can mix it into your own foods and beverages or you can mix it into animal feed. Unlike the two large bulk supplements at the top of this list, the Root Naturally diatomaceous earth supplement is priced at around $9 for each 1 pound container, putting it in the mid to high range among DE supplements.
Nature's Wisdom Diatomaceous Earth
Nature's Wisdom sells a 1 pound bag of Diatomaceous Earth for $12 on Amazon. It's one of the best-rated supplements on Amazon, but it's also one of the most expensive. Nature's Wisdom sources its diatomaceous earth from freshwater sources, just like every other supplement on this list.
One of the downsides of this supplement is that it comes in a plain plastic bag packaged into a cardboard box, which is slightly more inconvenient to use than some of the scooped and powdered supplements on this list. however, if you're looking for a high-quality diatomaceous earth supplement and don't mind paying a premium, then this may be the right choice for you.
Vi-Olivia Food Grade Diatomaceous Earth Powder
Vi-Olivia's diatomaceous earth supplement is sourced from freshwater like every other DE supplement on this list. The supplement also consists of 89% to 95% amorphous silica. It's marketed as a safe product for humans and pets.
Vi-Olivia also claims to get its diatomaceous earth from the purest diatomaceous earth deposit in the United States. With an average rating of 4.5 stars out of 5, it's one of the top-rated diatomaceous earth supplements sold on Amazon.
Health Leads Diatomaceous Earth
Health Leads sells a premium-priced diatomaceous earth supplement for around $61 online for a 500g bottle, making it the highest-price option on this list. The formula consists of food grade diatomaceous earth with 94% silicon dioxide and trace amounts of other minerals.
The manufacturer recommends adding it to a glass of water in the morning to support general health and wellness. A 5mL scoop is included in the package.
SilaLive Silica with Enhanced Diatomaceous Earth
This supplement is more than just a diatomaceous earth supplement: it's a living organic silica supplement that has been enhanced with diatomaceous earth. The supplement is made in the United States in a GMP-certified facility. You get a powder with a scoop included, making it easy to add to any shake or beverage of your choice.
Each serving (1 scoop, 30 servings per container) contains 7,500mg of a proprietary blend containing diatomaceous earth and organic silica mixed together. Oddly, the manufacturer doesn't disclose the individual breakdowns of either ingredient. However, if you're looking for an easy way to enjoy the benefits of both silica and diatomaceous earth combined, then SilaLive's supplement may be the right choice for you.
Daily Manufacturing Para-Min
Daily Manufacturing Para-Min is the first supplement on this list that encapsulates diatomaceous earth instead of packaging it into a formula. Each capsule contains 100mg of diatomaceous earth along with seven other herbal extracts that may detoxify your body even further, including black walnut, ginger, cayenne, and wormwood, among others.
Overall, Para-Min is the most accessible supplement on this list: all you need to do is swallow a capsule. However, it also has a weaker dose than most other diatomaceous earth supplements with just 100mg of formula in each capsule. However, if you're looking for an accessible way to take diatomaceous earth and you are interested in the other cleansing/detoxifying ingredients, then this may be the right choice for you.
Our Rankings
Many of the diatomaceous earth supplements above are, for all intents and purposes, identical. There are only four food-grade diatomaceous earth manufacturers in the United States. Most of the supplements above get their DE from one of these four different sources.
However, there are still small differences in many of the supplements above. Our editorial team spent hours analyzing each manufacturer, researching their claims, and verifying their sources. We sorted the diatomaceous earth supplements based on all of the factors below:
Diatomaceous Earth Source: There are four food-grade diatomaceous earth suppliers in the United States. Generally, these suppliers are preferred over other sources. We tried to avoid supplements that did not disclose the source of their diatomaceous earth.
Silica Content: All diatomaceous earth supplements above had a silica content between 85% and 95%. The higher silica content, the better the effects of diatomaceous earth should be. We preferred supplements with 95% concentrations of silica or higher.
OMRI Listing: Most diatomaceous earth supplements listed above are listed by the Organic Minerals Review Institute, which provides organic certification for diatomaceous earth manufacturers (the USDA does not certify diatomaceous earth). When a DE powder is OMRI listed, it means the purity and quality of the formula has been verified by a trusted third party organization.
Other Ingredients: Most of the supplements above consisted of just pure diatomaceous earth. However, two of the supplements above included other ingredients. Some used detoxifying ingredients like ginger and cayenne, for example. Others added various other minerals. Generally, we preferred pure diatomaceous earth supplements, although we also wanted to showcase a range of different options.
Who Should Use Diatomaceous Earth?

Diatomaceous earth has traditionally been used for fertilizer or pest control purposes. In recent years, however, the formula has become a trendy health supplement wrapped up in the detox craze.
Today, a growing number of people take diatomaceous earth to detoxify their body. Diatomaceous earth may cleanse toxins from the body, reducing heavy metal buildup and cleansing your system in other ways.
The high silica content of diatomaceous earth may also boost the growth of your hair, skin, and nails. Some believe it can reduce the risk of Alzheimer's. Others take it to reduce wrinkles.
Because of the purported health benefits of diatomaceous earth, supplement makers have jumped on board the craze. Today, these supplement makers offer food-grade diatomaceous earth suitable for human consumption. It can be added to water or the beverage of your choice to support various health benefits.
Of course, not everyone uses diatomaceous earth for themselves; many people add diatomaceous earth to animal feed as a caking agent. You can add 2% DE by weight to animal feed to prevent caking, for example. Others add it to cat and dog food so their pets can enjoy the purported health benefits.
Diatomaceous earth is also popular for pest control. In regions prone to scorpions, cockroaches, mice, and other pests, some people apply diatomaceous earth to problem spots around the house. Pests do not like to walk across diatomaceous earth, creating an effective natural pest barrier that's also safe for pets and humans.
Below, we'll talk more about why diatomaceous earth has become so popular and why it may be one of the best natural detoxifying agents available today.
Benefits of Diatomaceous Earth

Diatomaceous earth is gaining in popularity among health-conscious consumers. Fortunately, science is also catching up: some studies have reinforced the health benefits of diatomaceous earth, although other studies still need to be done to confirm its "mineral superpower" benefits.
First, let's talk about what exactly diatomaceous earth is. The odd name of the mineral formula comes from the "diatoms" inside the powder. Diatoms are tiny algae that live in water. You cannot see these algae organisms because they're microscopic. When the algae die, they become fossilized. The tiny, microscopic shells of the algae harden. These hard shells are what make up the diatomaceous earth seen in supplements today.
The resulting formula – the fossilized shells and diatom remains – is highly porous. Because of this high porousness, the formula has been used in various industries for decades. You can find diatomaceous earth in everything from pool filters to dynamite, for example. It's also seen in toothpaste and facial scrubs.
Food manufacturers have also traditionally used diatomaceous earth as an anti-caking preservative agent. It can be found in things like coffee creamer, spices, and seasonings, for example. The porous nature of diatomaceous earth soaks up moisture, reducing the chance of spoilage.
Chemically speaking, diatomaceous earth consists of three minerals: silica (amorphous silicon dioxide), alumina, and iron oxide. Silica dominates the chemical balance, accounting for around 80 to 95% of the formula, while alumina and iron oxide account for 3% and 1%, respectively. The rest of the formula consists of trace amounts of calcium, sodium, titanium, magnesium, boron, manganese, copper, and zirconium, with specific amounts varying between diatomaceous earth deposits.
You'll notice that diatomaceous earth manufacturers make a big deal out of the fact that their DE is sourced from freshwater. What does that mean? Well, most diatomaceous earth in the United States is sourced from ancient lake beds in the western United States. Mining companies extract diatomaceous earth from these lake beds, harvesting the fossilized remains of the microscopic algae before selling it to food producers.
Diatomaceous earth sources with higher silica content tend to be more prized. Silica is the primary active ingredient giving diatomaceous earth its desirable detoxification benefits.
If amorphous silica is so good for you then why don't we take amorphous silica supplements in other ways? Well, inhaling amorphous silica over long periods of time can lead to respiratory problems. This is also why some DE supplements will contain government warnings. However, diatomaceous earth supplements contain amorphous silica that is not in a toxic form when breathed. It must be crystallized through calcination in order to threaten your health.
This is also the reason why OSHA has issued guidelines on crystalline silica in workplaces. Workers who are exposed to dust – say, during the milling process – may experience health effects over time. Again, however, this is limited to silica dust and not the silica found in food grade diatomaceous earth.
Unless you're snorting diatomaceous earth powder, inhaling the vapor of the powder deliberately, or doing something else bizarre, you're unlikely to experience any side effects from diatomaceous earth consumption.
If you're still worried, then check the studies dating back to the 1930s documenting the safety of ingesting diatomaceous earth. These studies refer to the formula as silicon dioxide. In all studies, however, diatomaceous earth was well-tolerated when used in the food industry.
Modern science has confirmed many of the benefits of diatomaceous earth. One of the most exciting benefits of diatomaceous earth seems to be in its effects on bone health. Numerous studies have indicated that diatomaceous earth can improve bone health and increase bone density, possibly preventing osteoporosis.
The reason diatomaceous earth has this bone-boosting effect is simple: the formula is packed with ingredients that your body needs to build bones. By ingesting diatomaceous earth, you can give your body exactly what it needs to support healthy bones. This study published in the Journal of Nutrition Health and Aging in 2007, for example, found that silica can help with normal one metabolism and joint formation, and that improving dietary silicon intake could improve bone mineral density.
Other studies have suggested that diatomaceous earth could increase the synthesis of collagen with the body. Collagen is used to form joints. It also lines your digestive tract and forms connective tissue through the body.
The benefits of diatomaceous earth for humans were under-studied for decades for one simple reason: scientists used to believe that silica simply washed away in your urine. Since diatomaceous earth consists mostly of silicon, researchers believed it would have limited pros or cons on the human body.
Starting in the 1970s, however, researchers noticed that people with silicon deficiencies tended to have health problems – particularly with their connective tissue. Since then, more research has been conducted showing the pros and cons of consuming silica in the form of diatomaceous earth.
Another notable benefit of diatomaceous earth is with its beneficial effects on blood cholesterol. This study published in the European Journal of Medical Research in 1998, for example, followed a group of 19 people who were given diatomaceous earth for 8 weeks. Each participant had a history of high cholesterol. After taking 250mg of DE three times per day, their serum cholesterol dropped significantly. Researchers followed up four weeks after the study concluded (and after participants had stopped taking DE) and noticed that cholesterol levels remained low.
In that same study, researchers found that low density lipoprotein (LDL) cholesterol levels were reduced, which is a good thing for cardiovascular health. Triglyceride levels also dropped, which is also a good thing.
In other words, diatomaceous earth may be very effective for improving cardiovascular health because it lowers levels of various markers in the body.
Today, many people use diatomaceous earth as a detoxification agent. The theory is that the jagged edges and porous shape of diatomaceous earth particles make them ideal for "catching" toxins in the human body. After the particles catch toxins, the diatomaceous earth particles pass safely out of the human body.
That all sounds good – but does diatomaceous earth actually work this way in theory? Or is this just another over-hypoed detoxification claim?
Unfortunately, several studies have sought to verify the detoxification abilities of diatomaceous earth. In each of these studies, there have been no significant difference in toxicity between those taking DE and those who didn't take DE. According to most science today, diatomaceous earth has limited detoxification benefits in the human body.
Diatomaceous earth does have proven parasite-fighting and water purification benefits, however. In this study published in the Journal of Applied and Environmental Microbiology, researchers found that diatomaceous earth helps kill viruses and purify drinking water.
A similar study published in the Oxford Journal of Poultry Science found that diatomaceous earth could effectively control internal parasites in hens. Diatomaceous earth improved egg quality and egg production in hens because of its effectiveness as a parasite cleanser. Of course, this study used hens – not humans.
Many diatomaceous earth supporters talk about the skin, nail, and teeth benefits of DE. DE can be found in many toothpastes and skin exfoliators, among other products. Studies have shown that diatomaceous earth could dry out harmful toxins. However, its anti-aging effects seem to come from the fact that it works synergistically with calcium to form strong bones, nails, and teeth, as seen in this study published in Nutrition & Metabolism in 2013.
Making things more complicated for diatomaceous earth is that we don't even know for sure whether "silicon deficiency" is a real problem. Yes, research has shown that people who are silicon deficient tend to have more health problems. However, silicon is also readily available in many of the foods we eat. As researchers in one study stated, "neither silicon deficiency nor a silicon-responsive condition have yet been identified in humans."
Another study reinforced this idea after reviewing all available evidence. That review stated that, "compelling data suggest that silica is essential for health although no RDI has been established." In other words, the researchers acknowledged that silica is important for the body but declined to recommend silica supplementation.
Many studies have analyzed diatomaceous earth for its pest control abilities. Obviously, the supplements on this list are mostly designed for human consumption, so these benefits are outside the realms of this paper. However, in numerous studies to date, diatomaceous earth has demonstrated an effective ability to reduce pests like cockroaches and bed bugs: the fine particles of the formula latch onto pests and deter them from entering a home or garden.
In this study, for example, researchers found that diatomaceous earth prevented insect infestations by coating insects and effectively "drying" them to death: the particles sucked moisture out of the bugs to kill them. Researchers suggested that because of this effect, diatomaceous earth could be safer and more effective than conventional pesticides.
Ultimately, the main studied benefits of diatomaceous earth are related to its ability to improve bone health and reduce bad cholesterol levels in the human body. Even those studies are relatively limited. We know that diatomaceous earth has been used for decades as a food preservative and anti-caking agent. Until more research is done however, it's hard to definitively state whether or not diatomaceous earth can improve human health. At the same time, of course, diatomaceous earth has shown few side effects – so it also does not appear to harm the body in any way.
Side Effects of Diatomaceous Earth

Diatomaceous earth started being used as a food additive in the 1930s. Food producers used it as a preservative and anti-caking agent. They used diatomaceous earth because it seemed to pass safely out of the human body with no negative effects.
Today, research continues to show that diatomaceous earth is well-tolerated in most studies. Most people have no side effects from taking diatomaceous earth in the manufacturer's recommended dosages.
As with anything, consider speaking with your doctor before using diatomaceous earth. It may not be right for everyone.
Final Word
Supporters of diatomaceous earth will tell you it's a superpowered mineral that can cure joint pain, improve bone density, boost heart health, and improve your skin.
In reality, science hasn't quite confirmed the powerful health benefits of diatomaceous earth. More research needs to be done. However, diatomaceous earth supplements are increasingly popular today, and many people swear by DE supplements for their ability to detoxify the body and improve the health of hair, skin, and nails. As research grows, we're beginning to learn more about the powerful potential benefits of diatomaceous earth.
KetoMed: Ketogenic Nutraceutical Food Drink for Metabolic Nutrition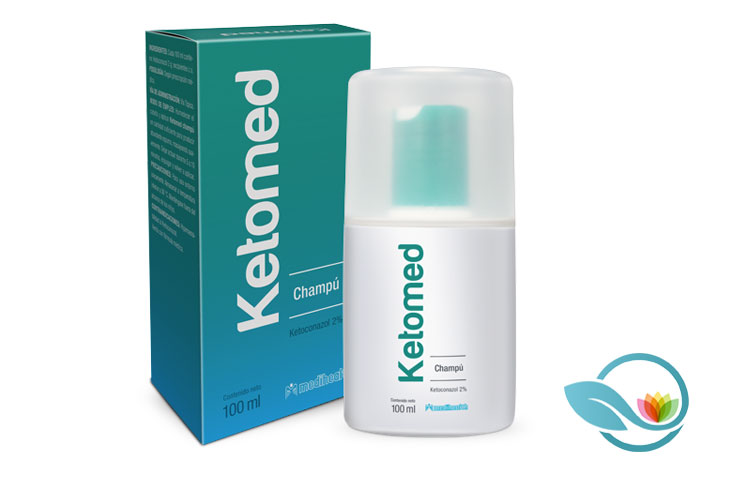 There are various benefits to a Ketogenic or low carb diet, but it can be sometimes difficult to maintain. This is where Ketogenic Nutraceutical Food comes in to support a consistent and healthy lifestyle. KetoMed is a scientifically formulated ketogenic nutraceutical drink created to induce nutritional ketosis. Your body will switch fuel sources and produce ketones and burn fat as a primary fuel source versus glucose. The formula offers 75% of its calories from high quality MCTs, 15% antibiotic-free protein, and less than 2% total carbs with zero sugars. The drink is also non-GMO and uses zero corn or maltodextrin. It is free of citric acid, peanuts, soy, wheat, gluten, starch, emulsifier, wax, filler, lubricant coating, flowing agent, common allergens, colors, artificial sweeteners, chemicals, and preservatives.
In addition to its ketogenic properties, it has powerful antifungal capabilities as well. This can help with pre-existing gut problems and fight against yeast and other fungal or Candida issues. Included is caprylic acid, a healthy fat, that is considered the most effective. As the MCTs, or Medium Chain Triglycerides, are ingested they kill Candida yeast cells. The overall benefits are significant, and it is important to note that given the high potency of the MCTs, some people experience some gastrointestinal discomfort as the body adjusts. For those who wish to start off slower, or for those with compromised immune systems, you can cut the serving size in half and gradually build up to a full serving. Most people, however, are able to tolerate a full serving immediately.
The product is conveniently available online, and a 2.2 lb container is offered at $189.90. This container should last you a month when used according to the directions on the label. A preferred delivery subscription is also available, and a new container will be shipped to you every one to two months. The shipping costs are included, and the subscription can be cancelled at any time. The flavor of the drink is vanilla cream and is similar in taste to vanilla ice cream. The MCTs present are beneficial for energy, metabolism, fitness, fat loss, and aging. They are a unique form of dietary fat that isn't present in most of the foods that we eat. It can take 5 to 10 days for your body to adapt to these fats and it is recommended to take KetoMed drink as a meal replacement later in the day after a couple of meals. If you already follow a ketogenic diet or are looking to start, KetoMed is a safe and convenient option.
ORAL I.V. Hydration Shots: Natural Dehydration Recovery Drinks?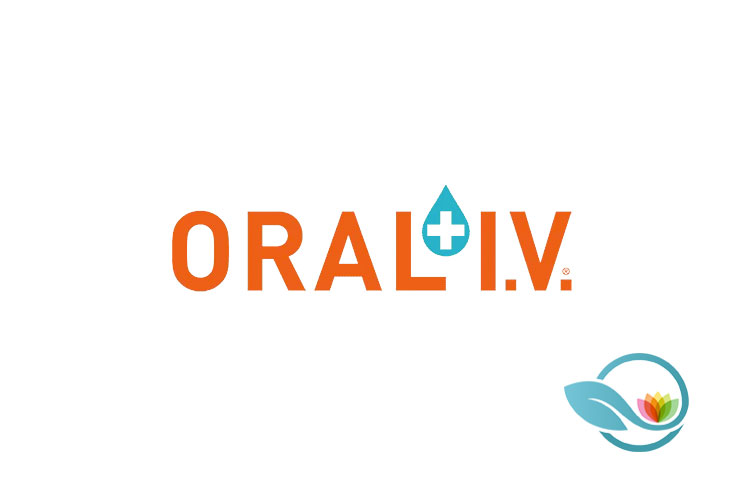 Poor hydration may be one of the main causes of a slew of issues, such as headaches, hunger, fatigue, and more. Those who workout and lose water through sweat are even more at risk for the consequences of low hydration. Thus, those who are interested in properly caring for their health and ensuring that they are fully hydrated may want to consider a brand that offers hydration shots and gear, called Oral I.V.
About Oral I.V.
Oral I.V. is a brand that is dedicated to offering products that work to boost hydration levels. The formulas contain only trace minerals and structured water, which are recognized for their hydrating qualities. The formulas are free from low-quality substances, such as sugar, chemicals, additives, stimulants, and calories. Keep in mind that although the brand's formulas are hydrating substances, they are not a substitute for water or other liquids. As the brand explains on its website, the formula "does not replenish any more water volume than the 2 ounces that is in the bottle, nor is it an electrolyte or salt replacement." Users should drink fluids along with taking the product to optimize hydration levels.
When to Take Oral I.V.?
Oral I.V. can be used any time, but the brand recommends that those who partake in sports should take the product directly by mouth or with 12-16 ounces of water. The formula is also ideal after activities of exertion or as a supplement to daily activities that may cause dehydration. Further, the amount needed could vary depending upon one's level of dehydration and exertion.
It is important to note that Oral I.V is not a sports or energy drink. Even though users may experience more energy levels due to the improved hydration, this formula is unlike sports and energy drinks due to the absence of sugars and artificial ingredients that are poor additions to the body. Further, the minerals in the product work to support prime hydration.
What is Structured Water?
As the brand's website explains on its website, the formula features structured water. This is a state of water that occurs when the molecular organization of hydrogen and oxygen atoms organized into cohesive lattice. The water may provide powerful and unique properties, such that it could lead to an increased electrical potential or voltage. Those who are interested in learning more about structured water can view a video on the brand's website.
Save 50%
There is a promotion on the brand's website where it indicates that those who subscribe can stay connected can save 50%. The subscription process is simple, all users need to do is to enter their email on the brand's website. Users can also become a member on the brand's website, allowing them to accumulate more points that can become rewards.
Oral I.V Review Summary
Overall, those who are looking for hydrating formulas that are free from the same substances as sugary sports beverages may want to consider adding Oral IV to their lifestyle. To learn more about the products and to place an order, just visit the brand's website today.
Phytropix: Dr. Flam's Nootropic Brain Booster for Mood and Memory?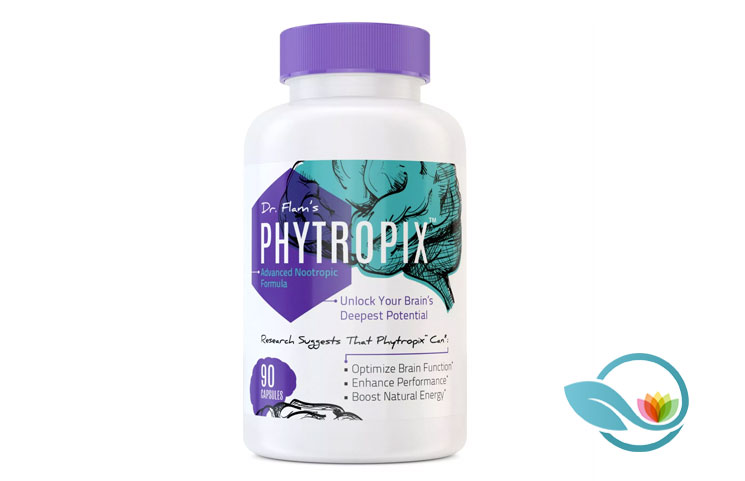 This a very powerful nootropic that works to help improve your cognitive functions. As a result, frequent Phytropix usage results in increased focus and concentration, faster memory recall, better moods and mental alertness.
Phytropix consists of a combination of polyphenols. These are antioxidant rich compounds that help nourish the body, fight free radicals, and reduce instances of disease. It also has key compounds like Phosphatidylcholine, which is an important fatty acid that helps the brain.
With this supplement, not only will your brain health dramatically improve, your overall health should too as it also works for gut, liver and nerve health.
The company claims that it's one of the best antioxidant supplements in the market capable of fighting inflammation and cancer too.
It also helps improve blood flow -a necessary component of circulation. As a result, it might be very effective at improving heart and vascular health. Naturally, all these can contribute to your overall sense of wellbeing and health. It may also shave off years from your body and looks.
How is Phytropix Capable of These Claims?
According to the manufacturer, Phytropix is the product of intense research into the benefits of certain key polyphenols, and how their combined effects can dramatically improve one's life, brain, health and looks.
The founder, after years of research, distilled all that knowledge into the capsule that's known as Phytropix. The supplement primarily contains nine different polyphenol compounds, and is an improved version of his first product –PhytoLife. These are the most popular and potent polyphenols known to man.
While it's possible to get all the polyphenols you need from veggies and fruits, the amounts required to meet the daily requirements are a lot. And most people simply don't have the time to sit down and eat all that.
He believes that people who take Phytropix supplements will stand a better chance of living a healthier and longer life than those who don't, thanks to the polyphenols in the supplement. These include Trans-Resveratrol, EGCG, Silymarin, Punicaligans, Epicatechin, Quercetin, Carvacrol, Vanillin and Phosphatidylcholine.
Our Thoughts on Phytropix
The claims made by the founder seem pretty huge. True, all the polyphenols listed as ingredients are capable of an incredible number of health benefits –from heart protection to anticancer.
But still, we don't know if they work as proven. He doesn't specifically state its health benefits apart from it being a nootropic. But, we think it's a decent health supplement to check out if you need something like it. And if you've used it in the past, feel free to hit us up in the comments and let's know what your experiences were.