Top Acne Treatments: Find the Best Skin Care Products and Systems Available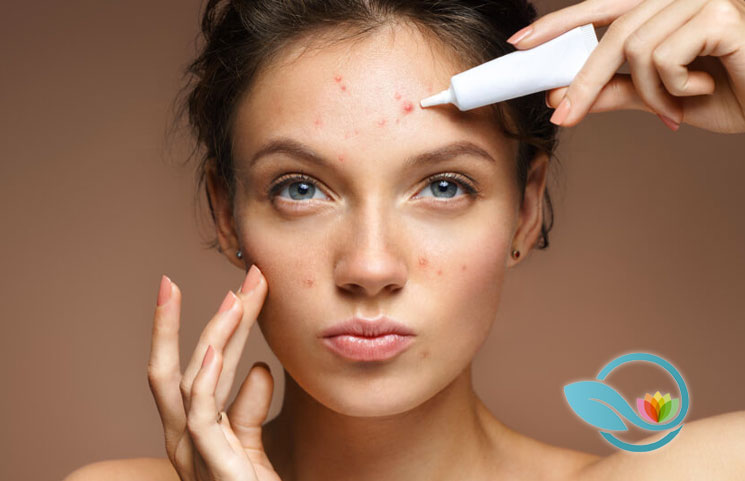 - ad -

Acne is a problem that over 50 million Americans face on an annual basis, making the most popular skin concern in the world. Millions of companies have worked to develop solutions for these issues, here we help break down some of these available products.
Top 10 Acne Treatment Products
Neutrogena Complete Acne Therapy System
Neutrogena has a positive reputation for treating acne, and the system involves three separate products using salicylic acid and benzoyl peroxide.
The kit includes a moisturizer with sunscreen, preventing damage from UV rays, while the exfoliating remedy clears dead skin out of pores to deal with blackheads.
Paula's Choice CLEAR Acne Kit
The Paula's Choice kit helps to clear out dirt from the pores, which ensures that the skin does not have any particles that could cause blemishes.
Like the Neutrogena remedy, this formula offers salicylic acid and 5% benzoyl peroxide, though it is gentle enough for sensitive skin.
DRMTLGY Tri-Active Acne Pads
DRMTLGY Tri-Active Acne Pads have a combination of glycolic acid, lactic acid, and salicylic acid in every moist pad.
The user only needs to go through one step to wipe off the dirt, makeup, and other oils from the face, which is ideal for the end of the day.
Clean & Clear Advantage Acne Spot Treatment
Clean & Clear Advantage Acne Spot Treatment is a serum that helps the user to deal with individual spots, rather than solving an entire breakout. The formula has double the amount of salicylic acid that a typical cleaner does, using an applicator that accurately delivers the treatment to eliminate redness and inflammation within an acne cyst.
For skin that is not able to withstand the severity of benzoyl peroxide, this product is much easier on the skin.
Replenix Acne Wash
Replenix Acne Wash is a way to wash the face, offering benzoyl peroxide to dry out skin that is incredibly oily. The strength of this remedy could potentially cause redness and dry skin, so it is not meant for consumers that deal with any sensitivities.
After using this treatment, the consumer will need to rehydrate with some type of moisturizer.
TreeActiv Cystic Acne Spot Treatment
TreeActiv Cystic Acne Spot Treatment is meant for sensitive skin, while still dealing with individual trouble spots. The formula uses tea tree oil, which has been shown to be helpful in dealing with acne.
With this natural solution, consumers may have to wait longer for a blemish to subside, but it will have fewer side effects than traditional remedies.
Neutrogena Light Therapy Acne Spot Treatment
Neutrogena Light Therapy Acne Spot Treatment is helpful to consumers with extremely sensitive skin, since it does not use any chemicals or even any oils. The pen light features two LEDs that solve inflammation and eliminate bacteria with high-intensity light.
A higher-powered version of this type of therapy is often offered in dermatology clinics, though it cannot be applied to the whole face.
Neutralyze Moderate to Severe Acne Treatment Kit
The Neutralyze Moderate to Severe Acne Treatment Kit has multiple new chemicals that help consumers to go to a heightened level from the traditional products on the market.
There are three products, including a face wash with no exfoliants, an acne treatment with mandelic acid and salicylic acid, and a blend that promotes the production of nitric oxide.
Proactiv 3-Step Acne Treatment System
The Proactiv system is frequently advertised on social media, offering three steps to solve acne, but with a somewhat diluted benzoyl peroxide as its base.
The treatment also hydrates with glycolic acid and witch hazel, exfoliating the complexion.
Vie Naturelle Spot Treatment
Vie Naturelle Spot Treatment offers a strange blend, combining the hydration of a moisturizer with benzoyl peroxide. It also includes shea butter and tea tree oil, eliminating blemishes without drying out the entire face.
These products were chosen carefully with the assistance of a research team, helping to narrow down the rankings. All of the products were required to include at least one of the three proven ingredients for dealing with acne – salicylic acid, benzoyl peroxide, or tea tree oil.
Salicylic acid is one of the staples in the acne treatment sector of the skincare industry, while benzoyl peroxide is incredibly aggressive as well. Tea tree oil is frequently used as an alternative for consumers that find chemical treatments to be too aggressive and severe for their complexion.
Who Needs to Buy Acne Treatments?
Whether you are someone who deals with acne on a regular basis, or someone who gets a random blemish, having some way of managing acne in your bathroom is a good idea. Teenagers are often plagued with troubled skin, due to the changes associated with puberty. However, adults can still struggle with acne on their face and the rest of their body.
When it comes to treating constant acne, finding a high-quality product is essential.
The Side Effects of Acne Treatments
While part of the benefit to having so many products on the market is the ability to customize the approach to skincare, the unfortunate reason for the plethora of options is due to the potential side effects. Most of the time, these problems arise as a result of sensitive skin behind treated with chemicals that are too harsh for it to withstand.
Consumers that find themselves with irritation, redness, and acne that sees to digress, the current treatment should be reduced to only twice weekly. However, if this reduced usage does not help, the user may want to consider a different product all together.
Using Acne Treatments
Most dermatologists agree that some kind of skincare regimen should be used for each day, starting with washing the face. Preferably, this face wash would include a salicylic acid as a base, but benzoyl peroxide is often used for extreme cases. However, a standard face wash may be necessary to a routine for consumers that regularly wear makeup or even dirt.
Skin should be patted dry with a clean towel, though users can also dry their face off with a clean pillowcase at bedtime. For active blemishes, the user should apply a spot treatment with benzoyl peroxide to deal with it.
In the morning, after using a benzoyl peroxide product, the user should apply sunscreen, due to the photosensitivity caused by the chemical. With greater photosensitivity, the user is more susceptible to sun damage.
Why is Skincare Important, and What is the Best Option?
Every person will have to take care of their skin for as long as they live, because it changes a lot over time. A skincare regimen is the best way to deal with any upcoming blemishes and excessive oiliness. A dermatologist would recommend the same to anyone that could come in with skin issues.
Realistically, there is no "best treatment" that will fit everyone, which is part of the importance of understanding exactly what the skincare industry has to offer. While there are plenty of home remedies that consumers can find online, skincare companies include ingredients that has a much more powerful and expedient solution.
To find the right treatment, users may have to go through some trial and error, especially for people that have sensitive skin and need to deal with their own acne. The best option is to start in the middle with a salicylic acid face wash and a 2.5% benzoyl peroxide spot treatment. If the user finds themselves continuing to have a difficult time, then they can speak with a dermatologist for personal guidance.