Top 10 Natural Skincare Tips For Men And Women You Should Be Using In 2019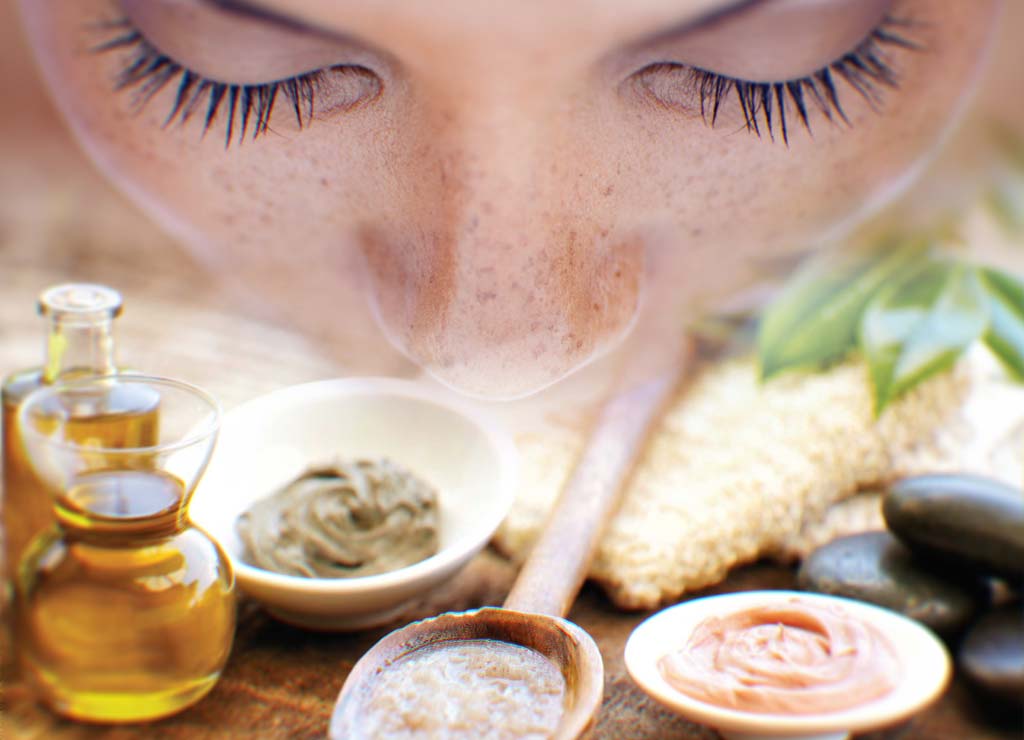 - ad -

If the skin treatments you have been using are not giving you the results you want then it's better to go natural. These days, it's no news that most of the skin care products people are using are filled with harmful synthetic ingredients.
Unfortunately, these ingredients can easily penetrate through the skin pores and enter the body leading to a range of serious skin diseases. The chemicals in a majority of skin care products can clog your pores, making it difficult for your skin to expel toxins leading to premature aging.
Top 10 Natural Skincare Tips For Men And Women
These home-made beauty products are loaded with naturally occurring components that benefit the skin. The natural beauty products can help remove the visible signs of aging without using expensive products.
Cilantro
Cilantro has great biochemical components that can revive aging skin. Researchers have revealed that the carotenoids in cilantro can help keep blemishes at bay. A 2014 study by the Journal of Medicinal Food has shown that cilantro can protect the skin against UVB-induced skin photoaging.
The antioxidant properties of cilantro can prevent skin inflammation. Cilantro leaves and seeds are packed with phytonutrients that can enhance your skin texture and complexion. The phytonutrients in cilantro can also destroy the heavy metals which cause skin problems.
How To Use Cilantro
You need a few fresh cilantro sprigs.
Two egg whites and a half cup of oats.
Add the ingredients in a blender.
Blend them until you get a smooth paste.
You can apply the paste on your face and allow it to stay until it dries up.
You can now rinse your face with lukewarm water.
Parsley Leaves
Parsley is a great herb you can apply to brighten the skin and erase wrinkles. Researchers have shown that high vitamin C in parsley helps in nourishing the skin and enhance the production of collagen.
Collagen is a unique protein that promotes younger looking skin. The loss of collagen, according to scientists can result in wrinkles and fine lines. Fortunately, you can puree a handful of parsley leaves with yogurt and use it to remove dead skin cells that cause wrinkles on the face. You can use parsley leaves to get rid of dark spots and skin discoloration.
How To Use Parsley Leaves
You need a few parsley leaves.
Get one tablespoon of fresh lemon juice, orange juice and honey.
Blend the ingredients to form a smooth paste.
Apply the paste under your eye, face and on other areas of your skin you want to brighten.
Allow it to stay for 20 minutes.
Rinse with lukewarm water and then apply a facial moisturizer.
Raw Honey
Raw honey is an effective substance you use to maintain a clear and beautiful complexion. Herbal experts have shown that raw honey can promote healing and make the skin to look healthier. The bioactive compounds in raw honey can help restore prematurely aged skin.
You can use honey as a face mask to cleanse and exfoliate your skin. Research has confirmed that gluconic acid in honey can eliminate dead skin cells which hang around leaving the skin looking old. The antioxidant properties of raw honey can reduce the development of acne and fine lines. Raw honey can help dissolve makeup residue that clogs the pores.
How To Use Raw Honey
Pour a handful of raw honey in a cup.
Dip your hand on the honey and use it to rub your face and skin.
Allow it stay for 20 minutes and rinse with warm water.
Aloe Vera Gel
Aloe vera is an effective medicinal plant you can use to get rid of the allergic rash, blemishes and acne. Aloe vera gel can be extracted from fresh aloe vera plant. The phytonutrients in aloe vera can help prevent the risk of sunburns, redness and itching.
Regular use of this herb can help you to escape from most unwanted skin maladies. A 2008 study shown in the Indian Journal of Dermatology has indicated that aloe vera gel can protect the skin against the effect of UV and gamma radiation.
How To Use Aloe Vera Gel
Get flesh aloe vera leaf
Extract 10–20 ml gel from the leaf
Blend the gel so that it can be very smooth
Massage it to your face and to any part of your body that you want to improve.
Wash it off after 15 minutes.
Neem Leaves
Researchers have indicated that the antimicrobial properties of neem help prevent the risk of skin infections such as itching, rashes, eczema and much more. Many beauty experts consider neem leaves as the best natural cleansing agent that rejuvenates the skin.
The antioxidant compounds in neem leaves can boost clear skin and promote acne-free skin. Neem leaves can equally revive dry skin and enhance your natural beauty.
How To Use Neem Leaves
Get neem leaves.
Grind the leaves to extract fresh juice.
You can then apply the juice to your skin.
Avocado Mask
Avocado will provide you with the important nutrients that can soothe and nourish your skin. The vitamins in avocado can penetrate your skin and improve collagen production.
When humans age, their skin loses its ability to produce collagen resulting in sag and wrinkles. The regular use of avocado can help remove wrinkles and retain your skin's glow.
How To Use Avocado Mask
Cut open one ripe avocado and remove the pit.
Get one tablespoon of coconut oil.
Grind the ingredients in a bowl until you get a smooth paste.
Apply the paste on your skin for 30 minutes and rinse off with water.
Papaya Mask
Researchers have shown that antioxidant compounds in papaya can naturally exfoliate the skin leaving it smooth and fresh. The unripe papayas according to research can benefit the skin more because they have higher amounts of antioxidant compounds.
The alpha-hydroxy acids in papayas can remove dead skin cells and allow skin treatments to work for you. Research has shown that papayas can enhance your skin's cell regeneration and help your skin to glow.
How To Use Papayas
Scoop a half cup of papaya.
Cut small quantity of pineapple.
Blend the ingredients until you get a smooth paste.
Apply the paste to your skin and allow it to stay for 10-15 minutes.
Then rinse off with cold water.
Coconut Oil
Coconut oil is a popular ingredient that can promote healthy skin. You can use it to protect your skin from sunburns and remove dead skin cells that cause acne. Research has shown that the antimicrobial properties of coconut oil can prevent skin disorders like wrinkles, eczema and psoriasis.
Coconut oil can help remove makeup and dirt on your face. It has anti-inflammatory properties which improve epidermal tissue and prevent rashes. It contains a lot of healthy fats which help nourish your skin. Apply melted coconut oil on the skin after washing.
Argan Oil
This is an important homemade natural skin care ingredient you can use to improve your skin texture. In Morocco and some other eastern countries, this oil is included in treatments of wounds. You can apply it directly to treat insect bites, diaper dermatitis and much more.
The phytochemicals in argan oil can help remove dark circles and boost skin tone. You can apply the oil twice daily on the part of your skin where you want to see improvement. Wash off with water and soap after 30 minutes.
Rosehip Oil
Rosehip is a natural ingredient that can help improve your skin health. The oil contains useful natural nutrients that treat scars, stretch marks and other skin conditions. The vitamin A in rosehip oil helps protect the skin from the harmful effects of the sun.
You can also use it as a facial toner to maintain a radiant and beautiful face. You can use a cotton pad to apply rosehip oil on your face and the affected areas of your body that need a retouch.