Top 10 Natural Skincare Tips For Men And Women You Should Be Using In 2019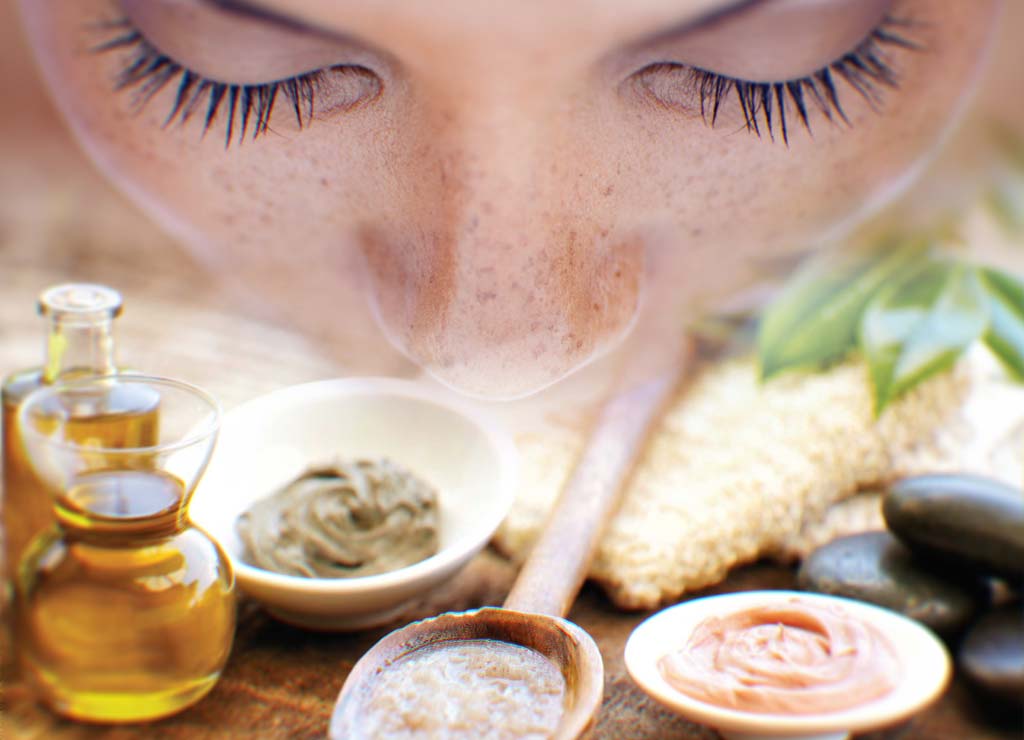 If the skin treatments you have been using are not giving you the results you want then it's better to go natural. These days, it's no news that most of the skin care products people are using are filled with harmful synthetic ingredients.
Unfortunately, these ingredients can easily penetrate through the skin pores and enter the body leading to a range of serious skin diseases. The chemicals in a majority of skin care products can clog your pores, making it difficult for your skin to expel toxins leading to premature aging.
Top 10 Natural Skincare Tips For Men And Women
These home-made beauty products are loaded with naturally occurring components that benefit the skin. The natural beauty products can help remove the visible signs of aging without using expensive products.
Cilantro
Cilantro has great biochemical components that can revive aging skin. Researchers have revealed that the carotenoids in cilantro can help keep blemishes at bay. A 2014 study by the Journal of Medicinal Food has shown that cilantro can protect the skin against UVB-induced skin photoaging.
The antioxidant properties of cilantro can prevent skin inflammation. Cilantro leaves and seeds are packed with phytonutrients that can enhance your skin texture and complexion. The phytonutrients in cilantro can also destroy the heavy metals which cause skin problems.
How To Use Cilantro
You need a few fresh cilantro sprigs.
Two egg whites and a half cup of oats.
Add the ingredients in a blender.
Blend them until you get a smooth paste.
You can apply the paste on your face and allow it to stay until it dries up.
You can now rinse your face with lukewarm water.
Parsley Leaves
Parsley is a great herb you can apply to brighten the skin and erase wrinkles. Researchers have shown that high vitamin C in parsley helps in nourishing the skin and enhance the production of collagen.
Collagen is a unique protein that promotes younger looking skin. The loss of collagen, according to scientists can result in wrinkles and fine lines. Fortunately, you can puree a handful of parsley leaves with yogurt and use it to remove dead skin cells that cause wrinkles on the face. You can use parsley leaves to get rid of dark spots and skin discoloration.
How To Use Parsley Leaves
You need a few parsley leaves.
Get one tablespoon of fresh lemon juice, orange juice and honey.
Blend the ingredients to form a smooth paste.
Apply the paste under your eye, face and on other areas of your skin you want to brighten.
Allow it to stay for 20 minutes.
Rinse with lukewarm water and then apply a facial moisturizer.
Raw Honey
Raw honey is an effective substance you use to maintain a clear and beautiful complexion. Herbal experts have shown that raw honey can promote healing and make the skin to look healthier. The bioactive compounds in raw honey can help restore prematurely aged skin.
You can use honey as a face mask to cleanse and exfoliate your skin. Research has confirmed that gluconic acid in honey can eliminate dead skin cells which hang around leaving the skin looking old. The antioxidant properties of raw honey can reduce the development of acne and fine lines. Raw honey can help dissolve makeup residue that clogs the pores.
How To Use Raw Honey
Pour a handful of raw honey in a cup.
Dip your hand on the honey and use it to rub your face and skin.
Allow it stay for 20 minutes and rinse with warm water.
Aloe Vera Gel
Aloe vera is an effective medicinal plant you can use to get rid of the allergic rash, blemishes and acne. Aloe vera gel can be extracted from fresh aloe vera plant. The phytonutrients in aloe vera can help prevent the risk of sunburns, redness and itching.
Regular use of this herb can help you to escape from most unwanted skin maladies. A 2008 study shown in the Indian Journal of Dermatology has indicated that aloe vera gel can protect the skin against the effect of UV and gamma radiation.
How To Use Aloe Vera Gel
Get flesh aloe vera leaf
Extract 10–20 ml gel from the leaf
Blend the gel so that it can be very smooth
Massage it to your face and to any part of your body that you want to improve.
Wash it off after 15 minutes.
Neem Leaves
Researchers have indicated that the antimicrobial properties of neem help prevent the risk of skin infections such as itching, rashes, eczema and much more. Many beauty experts consider neem leaves as the best natural cleansing agent that rejuvenates the skin.
The antioxidant compounds in neem leaves can boost clear skin and promote acne-free skin. Neem leaves can equally revive dry skin and enhance your natural beauty.
How To Use Neem Leaves
Get neem leaves.
Grind the leaves to extract fresh juice.
You can then apply the juice to your skin.
Avocado Mask
Avocado will provide you with the important nutrients that can soothe and nourish your skin. The vitamins in avocado can penetrate your skin and improve collagen production.
When humans age, their skin loses its ability to produce collagen resulting in sag and wrinkles. The regular use of avocado can help remove wrinkles and retain your skin's glow.
How To Use Avocado Mask
Cut open one ripe avocado and remove the pit.
Get one tablespoon of coconut oil.
Grind the ingredients in a bowl until you get a smooth paste.
Apply the paste on your skin for 30 minutes and rinse off with water.
Papaya Mask
Researchers have shown that antioxidant compounds in papaya can naturally exfoliate the skin leaving it smooth and fresh. The unripe papayas according to research can benefit the skin more because they have higher amounts of antioxidant compounds.
The alpha-hydroxy acids in papayas can remove dead skin cells and allow skin treatments to work for you. Research has shown that papayas can enhance your skin's cell regeneration and help your skin to glow.
How To Use Papayas
Scoop a half cup of papaya.
Cut small quantity of pineapple.
Blend the ingredients until you get a smooth paste.
Apply the paste to your skin and allow it to stay for 10-15 minutes.
Then rinse off with cold water.
Coconut Oil
Coconut oil is a popular ingredient that can promote healthy skin. You can use it to protect your skin from sunburns and remove dead skin cells that cause acne. Research has shown that the antimicrobial properties of coconut oil can prevent skin disorders like wrinkles, eczema and psoriasis.
Coconut oil can help remove makeup and dirt on your face. It has anti-inflammatory properties which improve epidermal tissue and prevent rashes. It contains a lot of healthy fats which help nourish your skin. Apply melted coconut oil on the skin after washing.
Argan Oil
This is an important homemade natural skin care ingredient you can use to improve your skin texture. In Morocco and some other eastern countries, this oil is included in treatments of wounds. You can apply it directly to treat insect bites, diaper dermatitis and much more.
The phytochemicals in argan oil can help remove dark circles and boost skin tone. You can apply the oil twice daily on the part of your skin where you want to see improvement. Wash off with water and soap after 30 minutes.
Rosehip Oil
Rosehip is a natural ingredient that can help improve your skin health. The oil contains useful natural nutrients that treat scars, stretch marks and other skin conditions. The vitamin A in rosehip oil helps protect the skin from the harmful effects of the sun.
You can also use it as a facial toner to maintain a radiant and beautiful face. You can use a cotton pad to apply rosehip oil on your face and the affected areas of your body that need a retouch.

What Products Can You Use to Add Bakuchiol To Your Skincare Routine?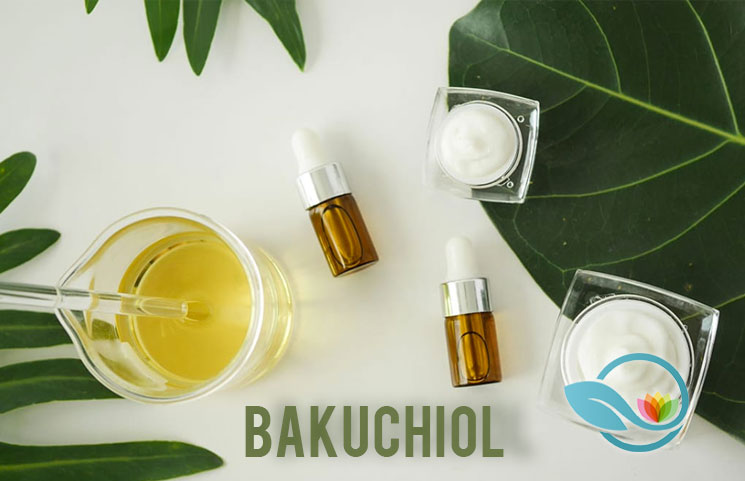 Bakuchiol has been shown to have a similar effect to retinol.
Unlike retinol, bakuchiol is safe for use on sensitive skin.
For a long time, retinol has been a major standard in anti-aging products, but the intensity of the ingredient makes it hard for some people to handle. As a result, there are some beauty brands that are looking for options that are gentler, but still provide the wrinkle-smoothing effects desired. As a result, the industry has been looking at bakuchiol, an alternative to retinol that has been effective in clinical testing.
This substance is safe for sensitive skin and pregnant women, and there are many companies that have already added this substance to this product. Based on an article from NewBeauty, here are a few remedies that consumers can add to their skincare routine to use bakuchiol in their complexion.
Biossance Squalane + Phyto-Retinol Serum ($99)
This serum offers a non-sticky texture and can be layered with other skincare products and makeup. The added squalene provides additional moisture to the complexion, while still smoothing wrinkles.
Alpyn Beauty PlantGenius Melt Moisturizer ($60)
The moisturizer features a velvety texture on the skin, without leaving any greasy texture behind. The formula improves collagen production and smooths out the fine lines that appear on the face over time. Along with bakuchiol, this moisturizer includes Vitamin C and hyaluronic acid.
REN Bio Retinoid Anti-Ageing Cream ($69)
According to NewBeauty, a clinical test of 30 women over age 35 showed a reduction in wrinkles, following a twice-daily regimen over the course of six weeks. The texture isn't quite as thin as other moisturizers, but the company states that consumers should warm up the product in their hands first to get the full effect.
Miss Spa Bakuchiol Repairing Sheet Mask ($4)
This sheet mask offers a healthy and pre-measured dose of bakuchiol in every mask. It only needs to be worn for about 20 minutes, before removing the sheet and rubbing in any excess product to the complexion. Ultimately, this product hydrates the complexion and reduces wrinkles, giving the skin a softer texture.
Omorovicza Miracle Facial Oil ($120)
As well as bakuchiol, this facial oil includes the nourishment of sea buckthorn berry oil, rose hip oil, and sweet almond oil. Upon applying, the user gets the anti-aging effects of bakuchiol with a dewy look.
Beautycounter Countertime Ultra Renewal Eye Cream ($69)
The eye cream is meant to eliminate wrinkles around the sensitive and thin skin near the eyes. This cream also advertises itself as a way to reduce puffiness, brighten the skin, and increase firmness.
Whish Watermelon Lip Balm ($20)
Fine lines can appear on the lips as well, especially for consumers who smoke. This lip balm, featuring a watermelon flavor, can eliminate those lip lines while providing additional hydration.
ISDIN ISDINCEUTICS Melatonik 3-in-1 Night Serum ($160)
This serum has a silky texture, and it combines the power of bakuchiol with vitamin C and melatonin. Meant to be used at night, clinical trials show a significant reduction in wrinkles after 12 weeks.
Ole Henriksen Transform PLUS Goodnight Glow Retin-ALT Sleeping Crème ($55)
This overnight cream includes bakuchiol with the use of alpha hydroxy acids and Edelweiss stem cell extract.
Flawless Dermaplane Glo: Finishing Touch's Professional Skin Exfoliator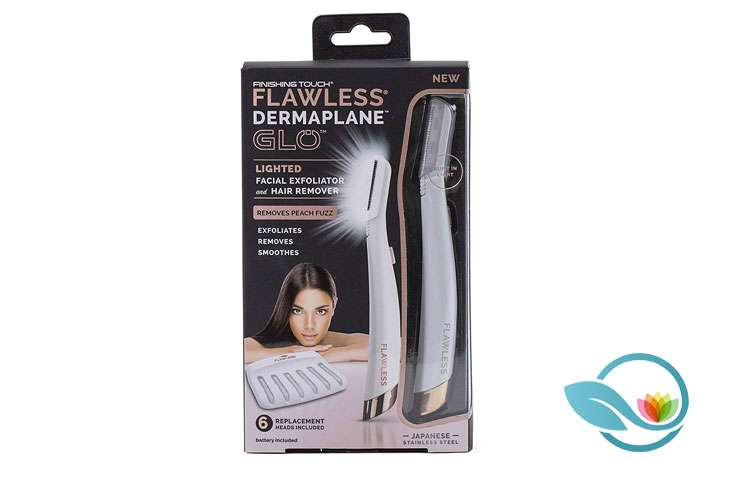 Finishing Touch Dermaplane Glo is a system that provides consumers with the ability to exfoliate their skin at a level that is much like what the professionals use. The product can be purchased from the official website exclusively, and the customer is provided with six additional heads for the device.
What is Finishing Touch Dermaplane Glo?
Derma-planing is used by dermatologists as a way to clear the dead skin off the surface to reveal healthy and soft skin. In the process, the doctor often removes hair as well, leaving the patient with a youthful complexion. The creators of Finishing Touch Dermaplane Glo decided to bring this solution to the homes of consumers with their new kit.
Finishing Touch Dermaplane Glo offers a similar device to consumers at home to remove dry skin, peach fuzz, and dead skin cells, using a professional-grade stainless steel blade. The blade is specifically designed to prevent the user from accidentally causing nicks and cuts on the skin, illuminating the area with a built-in LED light. It is safe to use on the forehead, cheeks, neckline, chin, and other areas of the face.
Purchasing Finishing Touch Dermaplane Glo
The total cost of Finishing Touch Dermaplane Glo is $19.99, and it comes with six replacement heads and free shipping. In the event that the user doesn't like the results of the product, they have up to 60 days to get a full refund.
For any additional information on this product or on a recent order, the customer service team can be reached by calling 877-884-2948 or by sending an email to ideavillage@customerstatus.com.
Flawless Dermaplane Glo Review Summary
Finishing Touch Dermaplane Glo makes it possible to get the skin that a dermatologist could provide, but at home and at a fraction of the cost. The product is easy to use and includes a design that is less likely to result in the damage that could be sustained during regular shaving. With a simple return policy, consumers don't risk much in the use of this treatment.
Sensa Skin System: S3 Anti-Aging Moisturizing Cream and Eye Treatment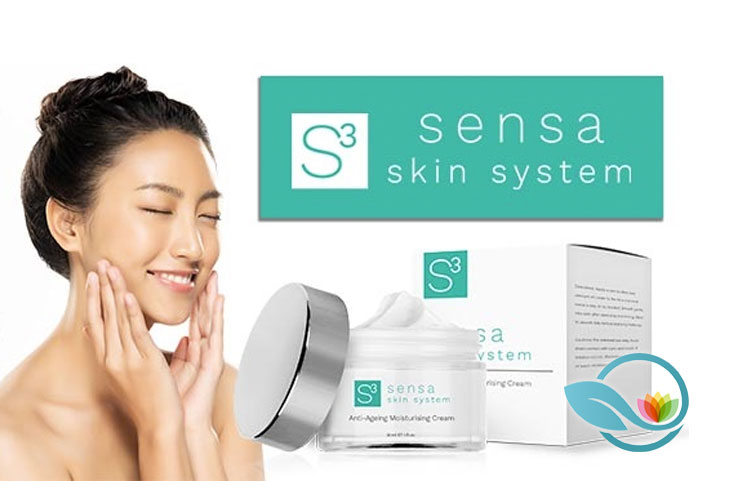 The skin is the largest part of the body. Many undervalue its worth, but the role it plays is crucial and a determining factor of wellness. In particular, the skin serves as the protective layer that stands in between the body's several functions and free radical damage and bacteria. Unfortunately, the fact that it is exposed implies that consumers need to take the essential measures in fortifying its defense mechanism. This is where the Sensa Skin System comes into play.
With the use of the Sensa Skin System, consumers can expect to see a reversal in aging skins, optimized moisture levels and the ability to overcome any unwanted attacks that comes one's way. Here's what you need to know about the Sensa Skin System:
What is the Sensa Skin System?
The Sensa Skin System (S3) is an anti-aging moisturizing cream that aims to protect the skin from factors including aging, free radical damage, sun's UV rays, and pollutants among others. It claims to address areas including skin's elasticity, loss of collagen (vital skin protein that ensures skin firmness), discoloration and texture and so on.
What can be said about its Formula?
As for its formula, most of the ingredients appear to be cosmetics-based. For instance, we have cyclopentasiloxane, dimethicone, cetearyl glucoside and palmitoyl hydrolyzed wheat protein to name a fraction. While these ingredients have been accepted as safe for cosmetic uses, consumers should use with caution and as directed, as failure to do so can negatively impact one's skin health.
That said, when it comes to its uses, consumers have been advised to apply a dime size amount on the face and neck region. In addition, a 30-minute wait-time must be given prior to exposing the skin to the sun and any other pollutants non-existent to the naked eye.
Sensa Skin Final Thoughts
Overall, the Sensa Skin System's goals appear to be right, as it has been found in many instances that external factors are surely to negatively impact one's skin. Its use of cosmetic ingredients may not be preferred by consumers.
This is not to say that they aren't effective, as each and every ingredient used has been accepted. However, when used inappropriately (i.e. in excess), consumers may experience unwanted side effects, hence use it as directed. Initially, it would be best to test a small amount on a patch of skin, prior to using it in full, as each individual consumer may react to it differently. To get the full ingredients list for the Sensa Skin System visit http://sensaskinsystem.com/skin/#features-1