Men's Top Skincare Tips For 2019: How A Manly Man Treats His Face And Body's Skin?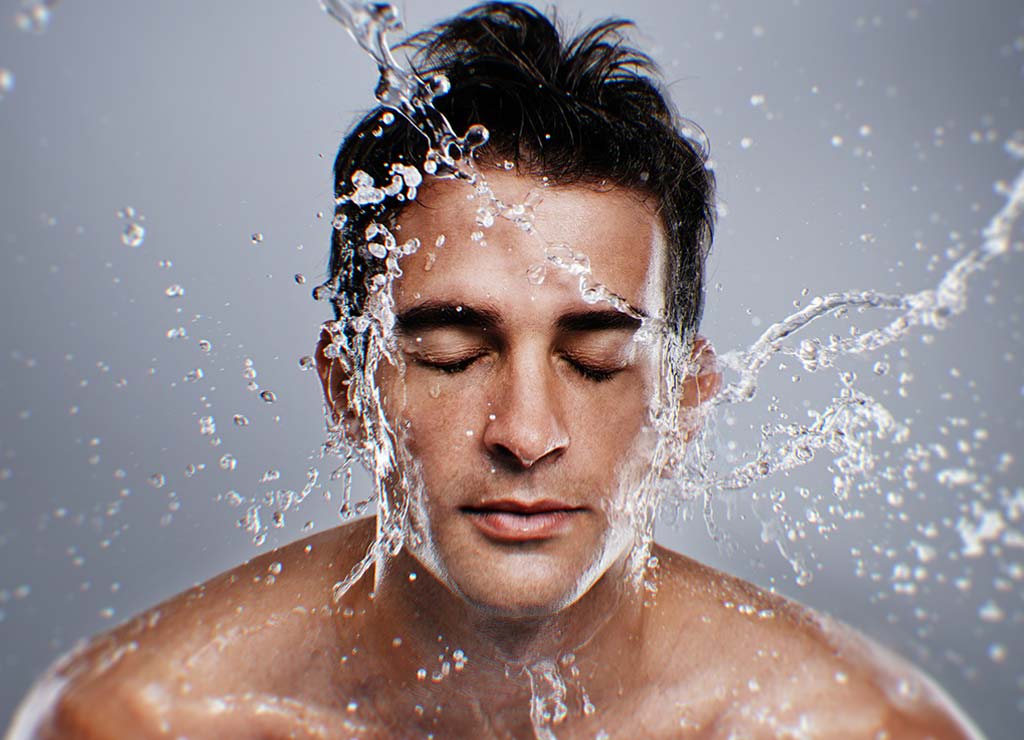 Men are often forgotten about when it comes to skin care, although in the age of the 'metrosexual' more products are appearing on our shelves. You may hear some people saying that the only essential skin care products are soap, water and deodorant but this untrue. Leaving your skin uncared for makes you more susceptible to disease, infection and general unsightliness. But what skin care products are essential for men to keep them looking young, fresh and healthy?
Top Skincare Tips For Men
Cleanser
A good cleanser will help to remove dead skin cells, dirt and grime. Cleanser is used to clean and prepare the skin for further treatments. There are many cleansers out there on the market, but it would be advisable to invest in one that contains moisturizers and, if possible, is alcohol free. Some cleansers, like soap, can 'dry out' the skin, stripping it of its natural oils, which can make your skin feel tight.
Toner
A toner's purpose is to clean out the pores. It goes deeper than a cleanser and will remove any dirt and grime missed. The toner will also help to balance your skin out, making broken capillaries and ruddy complexions appear more even. It also helps to prepare your skin for shaving.
Shaving Gel And Razor
Whilst there are many electric razors now available that do not require shaving gels or creams, it is still best for the skin to use a manual razor. Dry shaving can cause the skin to become irritated, and the hair will be stiff and harder to trim. As with the cleanser, a shaving gel or cream that contains moisturizers will be more beneficial. The razor should be sharp at all times. A blunt razor requires more pressure to cut the hair, which in turn can damage the skin and cause in-growing hairs.
Aftershave
There are many scents available, but the best aftershave is one that you actually apply to your skin. The point of an aftershave is to soothe any possible irritations and re-hydrate your skin. Sprays just do not do this effectively, so gels and balms are best.
Moisturizer
Moisturizing is possibly the most important part of facial care. Dry skin can speed up the aging process, causing wrinkles and lines and a leather-like appearance. Daily moisturizing will help to smooth out skin by re-hydrating it. It is advisable to buy a moisturizer that contains UVA and UVB filters to help protect the skin against harmful rays. The SPF factor is not usually very high though, so further protection will be necessary during the warmer months.
Exfoliator
Exfoliating the skin will remove any excess dead skin cells. This is not only good for the face, but for the entire body. Using an exfoliator on a regular basis will help to keep your skin looking fresh and healthy. You do not need to use it every day though, once a week is often enough. Exfoliation is brilliant for your hands and feet too, removing any possible callouses.
Deodorant
Body odor is highly unsociable and needs to be combated. While sweat itself is the body's natural way of keeping cool, it can cause embarrassment. Body odor is actually caused by the bacteria growth in stale sweat and by keeping clean you can limit this without the use of deodorants and antiperspirants. However, it is still recommended that you use deodorants on a daily basis after you have had a wash.
Sunscreen
Even men can become sunburned and are putting themselves at risk of skin cancer. A high SPF sunscreen will limit the risk of damaging the skin. If you want a tan, use a self-bronzing lotion – it's safer and healthier.
Shampoo And Conditioner
The hair on our heads is frequently damaged by styling and the elements we expose it to. Shampooing will clean the hair, stripping it of the dirt and grime, but it will also take away the moisture. A good conditioner will help to re-hydrate the hair and protect it against damage.
There are, of course, many other products on the market aimed at men's grooming, but they are not what are considered to be essential. The items listed here will not only keep you looking good but will help keep your body healthy and protected against bacterial infections. Remember, looking good makes us feel good.
Green Beauty Tips
In this day and age, where conservation is a must, we save energy and money where and when we can. Beauty treatments needn't be different. It is easy to care for the skin whilst remaining kind to the environment as well as your bank balance by using green and organic products.
Homemade Products
One way of ensuring that the products you use are 100% organic is by making them yourself. Whilst this may be slightly more expensive as you have to buy the ingredients, you can rest assure you are making a difference to the environment by not using a product loaded in atmosphere damaging toxins. Searching your cupboards, you may find some items you already have that can be used. For example, olive oil is a natural moisturizer, protecting your skin and nails from drying out. It is also very good for protecting children against nappy rash and cradle cap!
Less Is More
Remember that you don't need to trowel your makeup on! If you are having to use a lot of moisturizer to nourish your skin, you are probably using the wrong one. There are plenty of products on the shelf to test in the store. Check that you are using the correct product for your skin type – it's no good using a moisturizer for oily skin if you suffer from dry skin!
Shower, Don't Bathe
It is well known that a bath will use up more water than a shower. That is as long as you are not standing under the shower for an hour or so! Reduce your shower time to ten or fifteen minutes maximum. It is also advisable to lower the temperature of the water you are using. Hot water uses a lot of energy, and colder water is better for your skin!
Packaging
When you are buying beauty products, check that they in biodegradable packaging. You can also help the environment by recycling any boxes, tubes and tubs.
Eco Warrior
There are many products out on the shelf that are ecologically friendly and readily available. They may be slightly more expensive, but most of the time you do not need to use as much of them as you would of another brand. There are also shops on the high street which are designed specifically for protecting the environment using only products that are organic and natural and are not tested on animals.
So next time you are shopping for your beauty products remember to check the labeling for signs that it is ecological friendly. Green is the way forward, it's cool, it's trendy and it's environmentally friendly!
How To Avoid Shaving Bumps
After shaving it is perfectly normal to find small red bumps, occasionally with a white head, dotting your bikini line or chin. These are called in-growing hairs, caused by the cut hair getting trapped beneath the skin. The medical term for it is 'pseudofolliculitis barbae'. They are unsightly and irritating, often causing an itchy rash, known as 'razor rash'. However, by following some simple steps you can avoid shaving bumps.
Prepare
Dry shaving is more likely to irritate the skin, so it is essential that you prepare the area before attacking it with a razor. Exfoliating will help to remove dead skin cells, which can dull the blade. Use a moisturizing shaving gel or cream to soften the hair; this will also help to keep the skin hydrated.
Technique
Whilst shaving against the hair is most effective for cutting the hair closer to the skin, it is more likely to cause in-growing hairs. Shaving with the hair will lessen the risk of shaving bumps. Avoid swapping shaving for waxing. Waxing pulls hairs out by the roots and can cause the follicles to become blocked leading to in-growing hairs.
Moisturize
After shaving use a moisturizer to re-hydrate the skin. The motion of rubbing in the moisturizer will also help to improve circulation, which can in turn help to prevent razor rash.
Treat
If you do get in-growing hairs, never squeeze them! You are more likely to cause the follicle to become infected, giving it a white head. Using a pair of fine tweezers, you may be able to pull the end of the hair out from under the skin, allowing it to grow normally. Do not pluck the hair though, simply cut it short as pulling hair by the roots will increase the chances of shaving bumps. Witch hazel and calamine lotion are both very soothing creams when it comes to treating rashes.
Time
In-growing hairs, or shaving bumps, are more likely to develop on sensitive parts of the body such as the bikini line and armpits. Whilst it may be uncomfortable and unsightly, leaving the hair to grow to a length of over 2 millimetres will also lessen the risk of shaving bumps. You should only shave hair off when you have to, so avoid using the razor every day.
By following these steps your skin will benefit by feeling smoother, softer and bump free. Just remember to keep your skin well hydrated and you are one step closer to a better shave. You will be more confident in yourself and you never know what that might bring!
Haus Laboratories: Introducing The New Beauty Line from Lady Gaga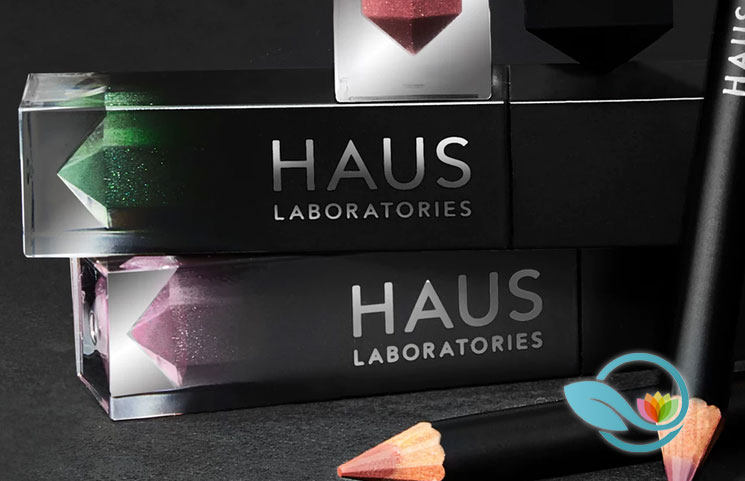 Haus Laboratories is a company by Lady Gaga, giving consumers the ability to create bold and outrageous looks with a wide variety of products. Presently, consumers with Amazon Prime can pre-order her products as part of their Prime Day celebration, which is on July 15th and 16th.
What is Haus Laboratories?
Lady Gaga is an icon with millions of fans. Her eclectic style and exciting fashion tastes has become an expectation at every event, and the launch of her own beauty collection will now make it possible for her fan to get glammed up too. The new brand is called Haus Laboratories, and there is something for everyone.
In honor of Prime Day, an event with Amazon Prime that is going on during July 15th and July 16th, customers have the option to pre-order these products. Buyers can also set up a giveaway involving the new line of beauty products.
The Glam
There are only a few products available for pre-order at the moment, though non-members of Amazon Prime will not have access. The products for pre-order include:
Le Riot Lip Gloss Duo
RIP Lip Liner Duo
Glam Attack Liquid Shimmer Powder Duo
The Le Riot Duo is glossy, featuring "ultra high-shine," available for $32.00. Even though it is a gloss, these products are not sticky and instead give off an incredibly reflective shine, depending on the shade. Consumers can choose from Seductress, Laced, and Hypocrite.
The RIP Duo, available for $26, is available in three colors – Floor It, Royalty, and Slay Me. The user gets two lip pencils, which offer high pigment and a demi-matte appearance. For the liner look, use the pencil to outline the lips, while the lipstick look can be achieved by filling in the outlined lips with the same product.
Consumers that want to get a whole lip regimen can choose the HAUS Collection for $49, choosing from HAUS of Goddess, HAUS of Dynasty, and HAUS of Chained Ballerina.
Along with lip color, consumers can also get the Glam Attack Liquid Shimmer Powder Duo. The eyeshadow, available for $36.00, is available in three color duos – Downtown Pink (black and pink), Give 'Em Heaven (pink and gold), and Speed Queen (green and black).
Summary
The HAUS Laboratories line of products is perfect for consumers that want to have the same boldness as Lady Gaga does in her glam regimen. The products have been highly anticipated, especially considering that the music star only announced the product line within the last week. With gorgeous colors and multiple products in every package, consumers can reveal their inner confidence.
Reviewing The Top Sunscreens Worth Considering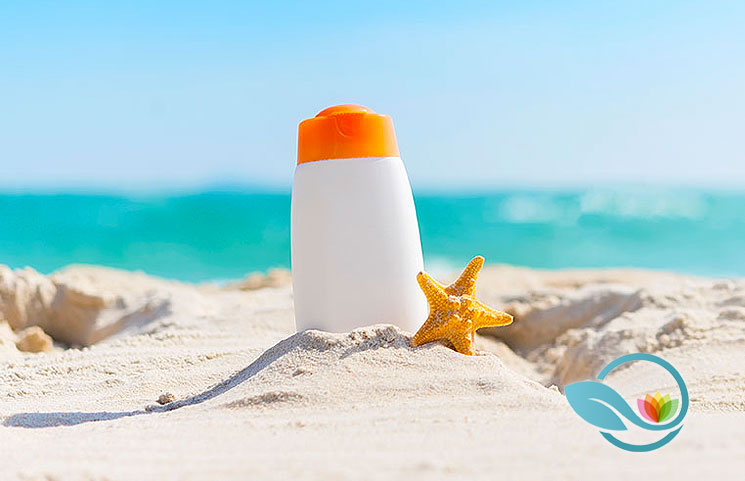 Sunscreen is crucial for protecting one's skin, especially in the summertime when spending more time outdoors. According to the American Academy of Dermatology, everyone needs sunscreen. It can help prevent skin cancer by helping protect users from the sun's ultra-violet rays. Men and women should not underestimate the necessity of sunscreen, as ultra-violet rays impact everyone.
Before delving into top sunscreens that men and women may want to consider for themselves and their families, we'll delve into a few guideposts about sunscreen that can help one make the best decision.
The Ideal Type of Sunscreen
The American Academy of Dermatology indicates that the recommended type of sunscreen is one that offers the following qualities:
Broad-spectrum protection against UVA and UVB rays
SPF 30 or higher
Water resistance
These types of qualities can protect men, women, and children from issues such as sunburn, skin cancer, and early skin aging. It also notes that side from adding sunscreen to one's lifestyle, it is important to avoid the sun's rays from 10 am to 2 pm, because this is when they are strongest. In addition, men and women should dress to protect their skin and get vitamin D safely.
Reapplication, and Expiration Date
In addition to looking for a sunscreen that meets the above three qualities, according to the Center for Disease Control and Prevention, there are a number of considerations to take into account. For instance, other qualities to look for in a sunscreen are the application requirements and expiration date.
Sunscreen tends to wear off, and it can do so even more so when users are in water. Accordingly, it is ideal to opt for a sunscreen that is able to remain on the skin for a long period of time and that is able to withstand water. Those who wear such sunscreens are able to protect their skin in the best ways possible.
In addition, users should always look at the expiration date. Even if the sunscreen does not have a listed expiration date, the Center for Disease Control and Prevention notes that the shelf life of sunscreen is up to three years. This time period can be cut down if the sunscreen has been exposed to heat. As a result, users should ultimately choose a sunscreen that is not expired and the should store it in a cool and dry place.
Top Rated
Here is a list of the top sunscreens that men and women may want to opt for.
Badger Broad Spectrum
Badger Broad Spectrum Sunscreen is a simple sunscreen that can provide protection against the sun's UVA and UVB rays. The sunscreen is SPF 30, and it features just five simple ingredients. The formula includes zinc oxide water, sunflower oil, beeswax, and vitamin E. When applied to the skin, the sunscreen will remain on one's skin for at least 40 minutes of sleeping activity.
In addition, the product is certified organic, and it has not been tested on animals. Those who have environmental concerns can feel good about adding this sunscreen to their lifestyle because the sunscreen is biodegradable and safe for coral reefs and other ecosystems. On Amazon, the sunscreen is available from other sellers, so prices may vary.
Kiehl's Activated Sun Protector
Kiehl's Activated Sun Protector is a high-end sunscreen that has received a great deal of positive feedback from users. It can safely be applied to the face and body, it is lightweight, moisturizing, and it has a neutral scent. In addition, and importantly, the sunscreen is a broad-spectrum sunscreen with SPF 50 that offers men and women UVA and UVB protection.
This is not a mineral sunscreen, but a chemical one. This is a consideration to take into account when opting for this formula.
Babyganics Mineral-Based Sunscreen
Babyganics Mineral-Based Sunscreen is a formula particularly created for children and babies. The sunscreen is formulated with PABA, phthalates, parabens, fragrances, and other substances that are usually undesirable.
Babyganics Mineral Based Sunscreen is formulated with plant-derived and certified organic ingredients, such as NeoNourish Seed Oil Blend, made out of tomatoes, sunflower, cranberry, black cumin, and raspberry seed oils. The formula is also ideal for high sun exposure and targeted protection. The SPF level is 50 and it protects against UVA and UVB rays.
Sun Bum
Sun Bum Sunscreen is a broad-spectrum sunscreen that can be used by both adults and children. The formula provides users with UVA and UVB protection, and it is water resistant for up to 80 minutes. The formula is also hypoallergenic and made with friendly ingredients that can protect users against the harmful rays of the sun. Additionally, the product is fortified with Parsol 1789 and it is enriched with vitamin E.
The formula is free from substances that clogged pores and causes common allergies. It is also free from parabens and is formulation is cruelty free.
Blue Lizard Australian Sunscreen
Blue Lizard Australian Sunscreen is ideal for those who are about their body and the environment. The brand is dedicated to protecting the coral reefs, and as a result, the formula does not contain the substances that can harm the reef. It is mineral based and does not include any chemicals or harmful active ingredients.
Those who apply the products can receive protection from harmful UV rays. The product is also dermatologist recommended, its formula protects against UVA and UVB rays, and it is SPF 30. The formula is out of stock on Amazon, but the average price is around $14.98.
Cera Ve Sunscreen
CeraVe Sunscreen is made by popular and high-quality skincare company CeraVe. It's sunscreen is a broad-spectrum formula that is purely mineral-based. The formula is a physical sunscreen, meaning it reflects UVA and UVB rays to protect the skin. It also includes three essential ceramides that will lock in moisture.
These ceramides restore the skin's natural barrier and lock in moisture so that users can enjoy from supple and moisturized skin. The product is at SPF level 50, it is fragrance-free, paraben-free, and oil-free. Thus, those who use this product can enjoy from the sun protection and moisturizing qualities that it has to offer.
Australian Gold Botanical Sunscreen
Australian Gold Botanical Sunscreen is a mineral-based sunscreen that features titanium dioxide and zinc oxide. These ingredients provide non-chemical protection against the sun and do not cause a greasy and uncomfortable layer on the skin. The formula is also rich in Australian botanicals, such as Kakadu plum, eucalyptus, and red algae. This combination provides unique benefits. The formula is SPF 30 and it offers protection against both UVA and UVB rays.
The product should be reapplied every two hours or immediately after one swims, sweats, or dries off. This way, users can maintain the benefits of the sunscreen.
Ethical Zinc Sunscreen
Ethical Zinc Sunscreen is a powerful formula made in Australia. The sunscreen features 22$ natural pharmaceutical-grade zinc-oxide, which is a natural protectant against the rays of the sun. The formula is a very high broad spectrum formula, providing SPF 50+ protection.
It is suitable for regular and sensitive skin. It's ingredients are natural, safe, and users can feel comfortable applying the formula to their skin. In addition, the product offers 80 minute water resistance and it dries on clear after users rub it in. Ethical Zinc Sunscreen is also reef and ocean safe.
Bullfrog Sunscreen
Bullfrog Sunscreen is unique because unlike other sunscreens, it comes in gel form. The formula is oil-free, non-greasy, and protects against both UVA and UVB rays. In addition, it offers users with long-lasting sweat resistance. Those who apply the product can expect it to provide protection for 80 minutes.
The formula is also enriched with antioxidants and soothing plant extracts. These substances may keep the skin firm, moist, and in good condition. The product has also received a great deal of positive feedback from users. The SPF level is 50.
Australian Gold X-Treme Sport Spray Gel Sunscreen
Australian Gold X-treme Sport Spray Gel Sunscreen is ideal for those who prefer a spray-on formula. The product is specifically formulated to be paraben-free, dye-free, and alcohol-free. It is also a broad spectrum formula, and is water resistant for up to 80 minutes. The spray gel quality is great for quick and on-the-go application.
It protects against both UVA and UVB rays, and has an SPF level of 50.
Ultimately, choosing the right sunscreen can be a challenge, especially with so many products on the market. When opting for a formula, it is best to remember that the ideal formulas are those that are at an SPF level of 30 or more and that protect against both UVA and UVB rays. Many of the products listed above meet such qualities, which is why they may optimal go-to options for one's sunscreen needs. Keep in mind that people are also encouraged to further read about each product before making a final decision. Those who are the most informed are most likely to make the right decision for their needs.
SmartyPits: Natural Super-Strength Aluminum-Free Deodorant with Baking Soda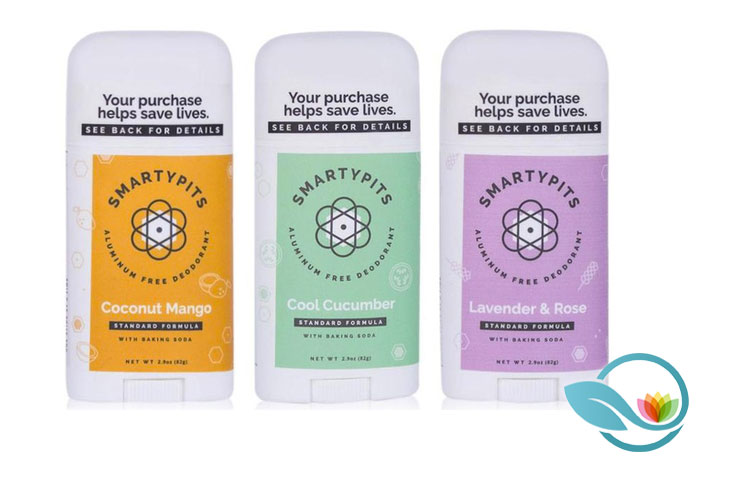 SmartyPits is a company that has developed deodorants that are primarily made with baking soda, rather than aluminum. The company offers multiple deodorant products, including products for teens.
What is SmartyPits?
Every person that has reached puberty and adulthood has a deodorant stick or spray in their medicine cabinet. However, the aluminum found in these sticks can cause toxic reactions, especially if the individual has an allergy. Baking soda has become more popular for its odor-reducing qualities, and that's exactly what the SmartyPits brand uses.
SmartyPits offers formulas for all ages that need to control their body odor. However, they set themselves apart with a place on the website to "find your perfect match," using a quiz about the user's personal experience. It asks the user if they've used natural deodorant, and if sensitive skin is an issue. With this information, the company recommends the type of formula before showing the different scent options.
The user can choose to take this recommendation, or they can shop the entire line of products. If the user wants to purchase the products in-store, they can use the Store Finder tool to find the nearest retailer that stocks SmartyPits deodorants.
Purchasing SmartyPits
Consumers can purchase the deodorant as a one-time purchase for $11.99, or they can subscribe to regular shipments for a 10% discount. The available scents, which are available primarily in Super Strength or Sensitive Skin formulas, presently include:
Coconut Mango
Lavender Rose
Eucalyptus Spearmint
Lemongrass Patchouli
Tweed & Spice
Unscented
Sweet Orange Bergamot
Rosemary Mint
Cool Cucumber
There are also multiple variations for teens, which primarily are meant for sensitive skin. With these purchases, the company dedicates $0.30 towards the City of Hope for their research into breast cancer and for education.
Contacting SmartyPits
Even with the information available online, consumers may find themselves with other questions. The customer service team can be reached by making a phone call or sending an email.
Phone number: 844-434-9548
Email address: hello@smartypits.com
SmartyPits Review Summary
The SmartyPants deodorant line is ideal for nearly any person, depending on their needs. With super strength remedies and sensitive formulas, consumers don't have to worry about having a dramatic effect on the chemistry of the body. The product is affordable, and the option of a subscription makes it easy to maintain a pleasant aroma, instead of smelly body odor.