Mother Dirt: Biome-Friendly Ammonia-Oxidizing Bacteria (AOB) Probiotic Skin Products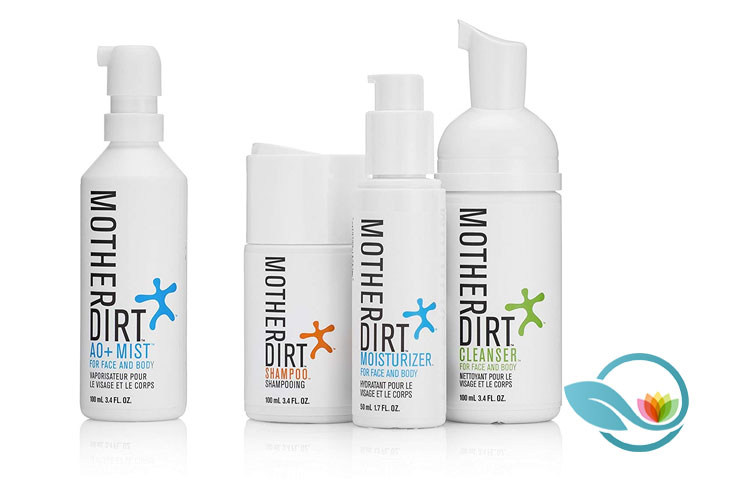 - ad -

Maintaining a clean and healthy home is one of the best ways that one can take care of their family. Of course, the trouble is finding safe and high-quality products that men and women can feel good about using on themselves and their children. One brand that is dedicating to offering products that users can trust is Motherdirt. As the brand explains on its website, it is cleaner than ever and has more products than ever. The brand's formulas are ideal for those who have sensitivities, allergies, and just want to feel a good dense of cleanliness.
About Mother Dirt
Motherdirt is a company that has created a wide array of self-care products. The products include mists, face cleansers, shampoos, moisturizers, body oils, body washes, kits, and more. With all that this brand has to offer, men and women can feel confident that they caring for themselves and their families in the best way possible. Better yet, the products are made with safe and natural ingredients that users can count on. Very few brands adhere to such standards, which is what makes Motherdirt a special and potentially reliable go-to option for users' needs.
May Alleviate Skin Problems
Mother Dirt's AO+ Mist formula appears to be a unique and interesting formula. The brand explains that after four weeks of use in a clinical study, those who use the product experienced a number of benefits, such as improved skin clarity, a reduction in skin roughness, and a reduction in skin shine for those whose skin products too much oil. An independent study was conducted for skin dryness, oiliness, and clarity.
In addition, those who implemented the product into their skincare routine reported that they were able to take faster and shorter showers, they were able to cut down on deodorant, and they included fewer products into their skincare routine.
Biome-Friendly Formulas
The brand's products are also biome-friendly products. These types of formulas are able to strike a balance with science and nature and allow one of the body's most beneficial bacteria, AOB, to thrive. Motherdirt's plant based formulas are biome-friendly and the mechanisms that achieve this quality are patent pending. The brand's formulas are screened, sourced from quality mechanisms, feature natural ingredients, and contain substances that users can feel good about adding to their lifestyle. Very few brands on the market are able to meet such qualities, which is another reason that users may want to consider Motherdirt.
The Return Process
The return process is identified on the brand's Refunds and Returns page. As the brand explains on its website, "If you start using Mother Dirt product and are dissatisfied for any reason, just shoot us an email at [email protected]. We will issue a full refund or send you a replacement, according to your preference, right away." The brand's return policy does not appear time bound either.
Mother Dirt Summary
Overall, those who are interested in quality self-care products for themselves and their family may want to consider Mother Dirt. To view the brand's products and all of the unique and quality formulas that it has to offer, just visit the brand's website today.