Best Thermogenic Supplements of 2019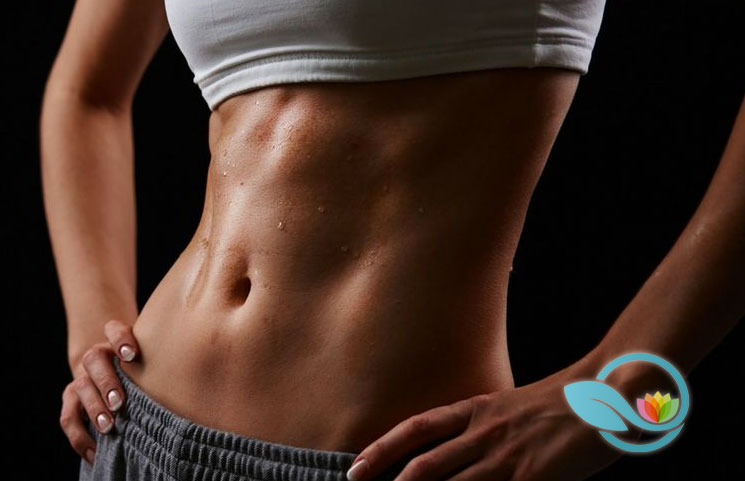 - ad -

Thermogenics are popular supplements used to burn fat, increase energy, and lose weight.
Today, there are hundreds of popular thermogenics on the market. Many of them make similar promises. Some are even backed by concrete science.
Thermogenics can also be dangerous: many dieters in the early 2000s used ephedra to induce fat burning, for example. After multiple fatalities caused by heart failure, ephedra was pulled from the market. It was too good at inducing thermogenesis.
Of course, there are plenty of safe and effective thermogenic supplements available today.
Keep reading to discover the best thermogenic supplements you can buy today.
Rankings
Burn-XT Thermogenic Fat Burner
Burn-XT is one of the top-rated, best-known, and most popular thermogenic supplements on Amazon. With over 7,500 customer reviews and an average rating of 4.3 stars, it's also surprisingly well-rated compared to many other supplements on this list.
The formula is made by Newfoundland, Canada-based Jacked Factory. The reason for its popularity is simple: the formula a blend of proven thermogenic ingredients and a hefty dose of caffeine. It's so powerful that many people will be happy to cut the serving size in half (taking one capsule instead of two).
Each two capsule serving (30 servings / 60 capsules per container) includes 700mg of Acetyl-L-Carnitine, 450mg of green tea leaf extract, 270mg of caffeine anhydrous, 50mg of Capsimax, and 5mg of Bioperine black pepper extract. All of these dosages are at the upper range compared to other thermogenic supplements on this list.
Burn-XT is also popular because of its competitive price point: each bottle is priced at around $30 from Amazon.
Evlution Nutrition Trans4orm Thermogenic Energizer
If you want a preworkout, thermogenic, fat burner, and diet pill all rolled into one convenient formula, then it's hard to beat the high dose found in Evlution Nutrition's popular Trans4orm supplement. The formula is similar to Burn-XT: you get a very strong dose of a range of proven thermogenic ingredients.
Many of these ingredients are available at roughly half the dose of Burn-XT. However, Trans4orm also contains twice as many servings (60 servings / 120 capsules per container) at a lower price ($20), so the two supplements are more similar than you may think.
Each two capsule serving of Trans4orm includes 500mg of green tea leaf extract, 300mg of choline bitartrate, 200mg of L-Tyrosine, and 175mg of caffeine, among other herbal extracts and ingredients. It's all packaged into a gelatin capsule with a handful of different blue, red, and yellow dyes. It's not just strong, but it also contains a surprisingly diverse range of different ingredients. Certain ingredients – like choline and Huperzia serrata – have been shown to boost both physical and mental performance.
Old School Vintage Burn Fat Burner
Vintage Burn Fat Burner claims to be the first thermogenic that preserves muscle while simultaneously burning fat. Some diets, when done incorrectly, can cause you to lose muscle along with fat. Vintage Burn Fat Burner claims to avoid that effect.
How does Vintage Burn accomplish that goal? Well, each two capsule serving (60 servings / 120 capsules per container) includes 330mg of green tea leaf extract, 270mg of green coffee bean extract, 150mg of caffeine, and a range of other herbal extracts.
Overall, the ingredients are similar to what's found in other thermogenics on this list. Despite the similar ingredients, however, Old School (the manufacturer) claims the formula can preserve muscle while improving mental focus, mood, and preworkout energy.
Burnz
Burnz has one of the most impressive-looking bottles on this list. The formula also packs one of the heftiest dosages on this list. Each one capsule serving (60 capsules / 60 servings per package) includes 250mg of caffeine mixed with 167mg of choline, 140mg of L-Carnitine, and 30mg of Capsimax cayenne pepper extract, among other ingredients.
It's not quite as powerful as the highest supplements on our list. However, some people will appreciate that Burnz contains a high dose of caffeine and smaller doses of less proven thermogenic ingredients. It's up to you how you want to use the formula.
Cellucor SuperHD
Cellucor SuperHD differentiates itself from the thermogenics above using a strong dose of B vitamins – something we don't see in many other thermogenics. Cellucor SuperHD combines these B vitamins with similar herbal extracts and compounds to other formulas, including caffeine and green tea extract.
There are also ingredients in Cellucor SuperHD we don't see in any other formula, including Tetradium ruticarpum (aka Evodia rutaecarpa) fruit extract and toothed clubmoss extract, both of which have limited scientific studies supporting their benefits.
One thing we do appreciate about Cellucor SuperHD is that there are a range of formulas available depending on your desired strength. There's the original SuperHD formula, for example, along with SuperHD Ultra and SuperHD Ultimate. If you want maximum fat burning potential and higher dosages, then you can choose the higher-end formula that works for you.
Hydroxycut Hardcore Elite
MuscleTech's Hydroxycut Hardcore Elite has been one of the top diet pills and thermogenics on the market for over a decade. Like other supplements at the top of our list, Hydroxycut includes a very powerful dose of a range of proven thermogenic ingredients.
Each two rapid release capsules, for example, include 270mg of caffeine, 200mg of coffee bean extract, 100mg of forskolin, 100mg of L-theanine, and a range of other ingredients that boost metabolism, suppress appetite, or assist in weight loss in various ways.
A package containing 50 servings (100 capsules) is priced at a reasonable $27 on Amazon. If you want a high dose of caffeine mixed with a range of other potential weight loss ingredients, then Hydroxycut Hardcore Elite is one of the most powerful options on this list.
BPI Sports Best BCAA Shredded
This supplement is proof that you don't need a dangerous dose of caffeine to make a good thermogenic supplement. The supplement claims to burn fat and energize your body using branched chain amino acids (BCAAs). There are 11g total of BCAAs in each serving, including 2g of L-Carnitine Tartrate.
Overall, this supplement is similar to most BCAA supplements (and it also has a similar price point at around $20 for 25 servings). The only difference is in the way it's marketed: it's advertised specifically as a fat burner and thermogenic supplement.
Genius Burn
Genius Burn from The Genius Brand is for those who think they're too smart for other thermogenic supplements on this list. This is the first thermogenic on this list so far that doesn't include caffeine, for example. Instead, it uses ingredients like paradoxine seed extract, theacrine, capsaicin, and ashwagandha extract.
If you're looking for a thermogenic that will kickstart your heart and make you sweat twice as much, then this is not it. However, if you're looking for a thermogenic supplement that may supress the appetite and stimulate weight loss in other ways, then Genius Burn could be the unconventional thermogenic you're looking for.
Team Six Star6urn PM
Like Genius Burn above, Team Six's Star6urn PM supplement does not contain caffeine. It's meant to be taken in the evening and encourage your body to burn fat overnight.
Many of the other supplements on this list are designed to be taken in the morning or early afternoon. If you take 300mg of caffeine in the evening, for example, then you'll probably have trouble falling asleep. Star6urn, however, sees nighttime as a potential time for weight loss.
Ingredients like green tea extract and Acetyl-L-Carnitine may include your body to burn fat while you sleep. It's a thermogenic supplement because it burns fat, although it doesn't flood your body with stimulants like most other supplements on this list.
Animal Cuts Thermogenic
Speaking of flooding your body with stimulants, Animal Cuts Thermogenic is one of the most powerful thermogenics legally available today. It's a popular preworkout among bodybuilders looking for a maximum energy boost before a workout. Those looking for a lighter dose, meanwhile may want to take a half-serving instead.
Animal Cuts packs all of its ingredients into eight (!) different proprietary formulas, making it impossible to determine the specific dosage of any one ingredient. The biggest three proprietary formulas include 750mg of a stimulant complex (including caffeine, kola nut, guarana, yerba mate, raspberry ketones, and forskolin), 750mg of a metabolic complex (including green tea leaf extract, oolong tea leaf extract, and coffee bean extract), and 800mg of a water shedding complex (including dandelion root, hydrangea root, and juniper berry fruit).
Dozens of other ingredients are listed as well. These ingredients are all packaged into a convenient packet. You rip open a packet and poor it into your preworkout beverage to supercharge any workout. It's priced at a reasonable $33 for 42 servings from Amazon.
Iron Brothers Thermo Burn
Iron Brothers Supplements offers a Thermo Burn supplement packaged into distinctive red and black capsules. The supplement is one of Amazon's bestselling and highest-rated thermogenics. It's also reasonably priced, with each 60 serving (60 capsule) container priced at $28 on Amazon.
There's a reason Thermo Burn's capsules are so large: Iron Brothers has packed an stunning dose of 275mg of caffeine into each single capsule along with 150mg of N-Phenethyl Dimethylalanine Citrate, 75mg of Citrus aurantium extract, and 50mg of L-Theanine, among other ingredients.
If you're looking for a superpowered caffeine pill with a range of other herbal extracts that could enhance fat burning activity, then Iron Brothers Thermo Burn may be the right choice for you. If you can't handle 275mg of caffeine in one pill, however, then it's difficult to split this supplement up into smaller doses.
Naturewise Thermo Blend
Naturewise makes a range of trendy nutritional supplements designed to help anyone achieve different health goals. Today, Naturewise's Thermo Blend thermogenic supplement doesn't have the dosage or ingredients to compete with most options on this list. However, it's ideal for those looking for a small boost to their diet or exercise routine.
It's also priced at a reasonable $20 for 30 servings. There's 150mg of caffeine in each two capsule serving along with bitter orange extract, green tea extract, guarana, Rhodiola extract, and other ingredients. We like all of the ingredients in the formula, although the dosage is just a little lower than other similarly-priced supplements on this list.
RSP Quadralean
RSP QuadraLean contains four primary ingredients linked to various weight loss benefits, including garcinia cambogia, raspberry ketones, CLA, and L-Carnitine. These ingredients may supress the appetite, stimulate the metabolism, and induce fat burning in various ways. We also appreciate the strength of these ingredients. There's 500mg of garcinia cambogia in each serving, for example, which is similar to many dedicated garcinia supplements.
The four ingredients, along with two additional fatty acids, are packaged into a gelatin and plant cellulose capsule. There are 150 capsules (50 servings) in each container. RSP claims their formula will increase endurance, build muscle, burn fat, and enhance recovery – all without the use of caffeine and other stimulants.
Intechra Health Trimthin X700
Intechra Health's Trimthin X700 is advertised as an "extreme energy pre-workout aid". However, it's hard to judge the effectiveness of Trimthin X700 because every single one of its ingredients is hidden behind a proprietary formula. We know that the formula includes green tea extract, green coffee bean extract, CLA, and caffeine, for example, but we don't know any specific dosages.
The supplement is also packaged into a gelatin capsule with various fillers, binders, preservatives, and dyes, including titanium dioxide, rice flour, red and blue dyes, and starch.
Given the cheap ingredients and lack of label transparency, we're surprised X700 is available for $30 for 60 servings. We're also surprised it's popular on Amazon. However, if you're looking for a straightforward thermogenic supplement and trust this company, then Intechra Health's Trimthin X700 may be the right choice for you.
Leanbean
Leanbean is similar to PhenQ, the last supplement on our list. Both are decently powerful thermogenic supplements, but both are affected by shady marketing and high price points.
Leanbean is also one of the few thermogenics on this list that is specifically marketed as a "female fat burner". The formula contains ingredients like garcinia cambogia, green coffee, green tea, turmeric, acai, cayenne, and raspberry ketones packaged into a veggie capsule. It's unclear why this formula would work better on women, and Leanbean's manufacturer doesn't provide any research to back up this claim.
However, we do appreciate that Leanbean has disclosed the dose of every ingredient in the formula. We also appreciate that fact they have used clinical doses of many popular thermogenic and diet pill ingredients. Together, these ingredients should suppress your appetite and speed up your metabolism – although they're not significantly better than most thermogenics on this list.
PhenQ
Many diet pills and thermogenics use terms like "phen" as a subtle reference to phentermine, an appetite suppressant that was once legally available to anyone. In 1997, the drug was withdrawn from the market in the United States. Today, it's only available as a prescription drug. Like ephedra, phentermine was too powerful of a diet pill.
Today, the phentermine name remains common among thermogenics and diet pills – including PhenQ. We have issues with various ways the formula is marketed. It's not available from Amazon and other major retailers, for example, and there are thousands of shady reviews online claiming it cures all your weight loss issues.
If you look past these problems, however, you'll find a diet pill that contains caffeine, calcium carbonate, L-Carnitine, and other ingredients that induce thermogenesis and boost your metabolism. It's certainly not affordable compared to other thermogenics on this list, but it may be the right choice for you if you can find a good deal.
Our Rankings
Our editorial team compiled the above rankings based on a number of different factors. It can be hard to distinguish thermogenic supplements from one another. They all promise virtually identical things: they claim to burn fat, for example, kickstart your metabolism, and raise energy.
To separate average thermogenics from excellent ones, we used the following ranking factors:
Ingredient Profile: The thermogenics above work in different ways. Some contain a high dose of caffeine, for example. Others use cayenne pepper extract or dandelion root extract to make you sweat and reduce water retention. Some don't contain any stimulants at all. We carefully evaluated each ingredient profile to ensure it was using proven ingredients at correct dosages.
Label Transparency: Label transparency is always important among supplement makers. However, it's particularly important for thermogenics because of the use of stimulants like caffeine. Some supplements do not disclose their specific dose of caffeine and other ingredients; instead, the dose is packaged into a proprietary formula with no specific dosages listed.
Use of Stimulants: Most of the thermogenics listed above contain caffeine. Some contain other stimulants like guarana. We wanted to include thermogenics that both included caffeine and did not include caffeine.
Dosages: Some thermogenics contained as much as 275mg of caffeine in each serving. That's like instantly swallowing three full cups of coffee. We focused on thermogenics that used proven, clinical doses of ingredients like caffeine. We also featured a range of thermogenics for all different caffeine sensitivities – including supplements for those who don't want caffeine at all.
Price and Value: Thermogenic supplements are surprisingly affordable. Most supplements above ranged in price from $20 to $30 for a one month supply. However, we tried to feature a range of supplements for all different budget levels.
Advertised Claims: Some thermogenics make absurd weight loss claims. They claim to help you instantly lose 50 pounds, for example, or suggest that you can burn enormous amounts of weight without diet or exercise. We were wary of supplements that advertised ridiculous benefits. We were also wary of thermogenics that claimed to be "for men" or "for women", despite not providing any proof they're more effective for men or women.
Who Should Take Thermogenics?

Typically, people take thermogenics to cut fat. Thermogenics burn fat away from the body, helping you cut down to a slimmer form.
Others take thermogenics primarily for the preworkout effects. When taken before a workout, the ingredients in a thermogenic supplement (like caffeine) energize you physically and mentally. You can workout harder for longer.
Some people also take thermogenics to suppress appetite and naturally eat less food. Ingredients like garcinia cambogia and raspberry ketones have shown some ability to supress appetite. You naturally eat less food, helping your body continue to burn weight.
Generally, however, the people taking thermogenics want to cut down weight in some form or another.
Below, we'll determine if any of these thermogenic benefits are proven by science – or if thermogenics are just over-hyped.
Benefits of Thermogenics

Some of the ingredients in thermogenic supplements – like caffeine – are proven thermogenics that have been extensively studied in thousands of trials.
Other ingredients – like dandelion root and garcinia cambogia – don't have the same proven thermogenic effects. However, they may still boost the effectiveness of the thermogenic in various ways.
Caffeine, for example, has a proven ability to boost your metabolic rate and increase fat burning. This effect has been witnessed in numerous studies. Typically, studies show that caffeine can lead to short-term weight loss, although few studies have proven it can lead to long-term weight loss.
Here's how the Mayo Clinic sums up the weight loss benefits of caffeine:
"Caffeine may slightly boost weight loss or prevent weight gain, but there's no sound evidence that increased caffeine consumption results in significant or permanent weight loss."
The Mayo Clinic states that caffeine "may reduce feelings of hunger and your desire to eat for a brief time' and that it "appears to increase energy use even when you're at rest…it stimulates thermogenesis – one way your body generates heat and energy from digesting food."
The Mayo Clinic specifically recommends using caffeine in moderation (400mg or less). Even the most high-powered thermogenics above contain less than that dose, with a maximum dose of 275mg of caffeine in each serving.
Many of the thermogenics above also contain green tea extract and other tea extracts. Green tea is prized for its weight loss benefits and high levels of antioxidants. Some of these thermogenic effects come from the caffeine content in green tea.
One study published in the International Journal of Obesity in 2000, for example, showed that a green tea extract stimulated brown adipose tissue "to an extent which is much greater than can be attributed to its caffeine content [alone]." In other words, green tea seems to have special weight loss effects that you can't get exclusively from caffeine.
Other studies have connected a specific polyphenol in green tea with various weight loss benefits. That polyphenol is Epigallocatechin-3-gallate, better known simply as EGCG. In this study published in Food & Nutrition Research in 2017, researchers sought to determine why EGCG "has been considered a natural agent that can help reduce the risk of obesity."
To determine how EGCG led to weight loss, researchers fed mice a high-fat diet for 8 weeks to induce obesity, then divided the mice into two groups. One group received a control diet while the other received a similar with supplemented with 0.2% EGCG.
At the end of the study period, researchers found that the EGCG-fed mice exhibited higher body temperature and mitochondrial DNA content compared to the control group. Because of these effects, researchers concluded that "EGCG may have anti-obesity properties through BAT [brown adipose tissue] thermogenesis and mitochondria biogenesis."
The fact that EGCG targets brown adipose tissue is important. Brown adipose tissue, also known as BAT or brown fat, transfers energy from food into heat. A good thermogenic agent burns this fat for energy, helping you slim down and feel more energized at the same time.
Along with EGCG and caffeine, many of the thermogenic supplements above contain capsaicin or cayenne pepper extract. It's often added to supplements in the form of a proprietary formula called Capsimax.
Capsaicin has also demonstrated various fat burning benefits in certain studies. Researchers have observed capsaicin "burning" fat cells away without creating a burning sensation in your mouth, on your skin, or within your organs.
This study published in the Journal of Nutrition Science and Vitaminology in 1988, for example, showed that rats fed a capsaicin supplement had higher metabolic activity in their fat cells. Capsaicin activated energy-burning pathways inside the fat cells.
Similar effects have been seen in other studies – including studies involving capsaicin in humans. This study published in Chemical Senses in 2012, for example, reviewed over 70 studies on capsaicin, including multiple studies on humans, to determine if there were proven weight loss benefits linked to capsaicin consumption. Here's how researchers concluded the study after reviewing everything:
"Collectively, the studies reviewed provide supportive evidence for roles of capsaicin and capsiate in weight management."
Researchers did, however, caution that "the magnitude of these thermogenic and appetitive effects is small and their long-term sustainability is uncertain."
However, if you are taking capsaicin to supplement a diet and exercise routine, then it should help give you an extra edge over someone who isn't taking capsaicin. It's not going to lead to massive weight loss on its own, but if you have reasonable expectations, capsaicin appears to be an effective weight loss aid when used in conjunction with diet, exercise, and other thermogenics on this list.
Many other thermogenic supplements above contain garcinia cambogia. Garcinia cambogia has been one of the trendiest diet pill ingredients over the last decade. Unfortunately, long-term, large-scale, human studies on weight loss and garcinia cambogia are lacking. In smaller studies, however, garcinia cambogia has shown some ability to suppress appetite and boost metabolism.
As with capsaicin, the effects of garcinia cambogia aren't large. You can't just take garcinia cambogia and expect to lose weight. When paired with a healthy diet and exercise routine, however, garcinia cambogia could provide an extra weight loss boost.
Forskolin is another trendy diet pill ingredient found in many of the thermogenic supplements above. Forskolin has been studied slightly more extensively than garcinia cambogia and other herbal extracts. In certain studies, forskolin has been shown to boost fat metabolism, encouraging your fat cells to release stored fat. That means forskolin may be able to help you slim down naturally and raise energy levels.
This study published in Molecular Pharmacology in 1982, for example, found that forskolin activated cyclic AMP accumulation and lipolysis in rats, leading to fat burning. Other studies have reinforced forskolin's effectiveness as a lipolytic (fat burning) agent, like this study published in 1982 or this study from 1992.
Or, check out this double-blend study where 30 men were separated into two groups. One group (15 men) took a placebo for 12 weeks, while the other group took 250mg of forskolin extract (10% forskolin content) for 12 weeks. By the end of the study, men in the forskolin group had lost significantly more fat mass, gained significantly more lean body mass, and lost weight compared to the control group.
Not all thermogenic supplements contain forskolin, but the ones that do could have benefits similar to a diet pill.
Various thermogenics above have other weight loss ingredients, including conjugated linoleic acid (CLA), B vitamins, or chromium. This study published by Harvard Medical School researchers in 2004 sought to analyze common ingredients in weight loss supplements based on all available evidence.
Researchers found that chromium, for example, did not lead to significant weight loss compared to a control group according to the results of three randomized controlled trials (RCTs). However, researchers cautioned that there were just 15 to 36 participants in each of these trials, making it difficult to draw meaningful conclusions.
Similarly, researchers found that ginseng "may improve glucose tolerance" when taken as a weight loss aid, although no studies have shown greater weight loss than a placebo.
Researchers did, however, praise fiber-rich ingredients like glucomannan, psyllium, and guar gum, all of which can be found in popular fiber supplements and in certain thermogenics and diet pills. Researchers claim these ingredients "theoretically could absorb water within the gut, causing increased satiety and lower caloric intake."
Hydroxycitric acid (HCA) is another common weight loss ingredients. It's the compound that purportedly gives garcinia cambogia its weight loss benefits. Researchers praised HCA for its ability to "inhibit mitochondrial citrate lyase, leading to decreased acetyl coenzyme A production and decreased fatty acid synthesis." These effects were observed in a 12 week study involving 89 obese women. Over 12 weeks, women taking an HCA supplement had greater weight loss than a control group.
Conjugated linoleic acid (CLA) was also analyzed in the review. CLA is a family of trans-fatty acids "found to reduce fat deposition in obese mice", according to various studies. However, researchers cautioned that a 12 week RCT of 60 patients taking 3.4 to 6.8g of CLA per day "reported no change in BMI" and that "currently, no human data support the efficacy of CLA in weight-loss products."
What about L-Carnitine? L-Carnitine can be found in many of the thermogenic supplements above. Researchers found that "no trials demonstrate that L-Carnitine is effective for weight loss". However, other studies have shown that acetyl-l-carnitine (ALCAR) plays a crucial role in the production of energy in your body by transporting fatty acids into your cells' mitochondria, helping your cells burn fats and create usable energy. This study published in 2016, meanwhile, showed that L-Carnitine has antioxidant and anti-apoptotic activity that could improve brain health, reducing the risk of degenerative brain conditions.
Some supplements above contain dandelion root as a way to eliminate water from the body. Does dandelion root really reduce the amount of water your body holds? Harvard researchers in the same study linked above claimed that dandelion "appears to have diuretic activity", indicating that it encourages water loss. However, researchers cautioned that few long-term, large-scale studies have been performed in humans.
Finally, let's take a look at green coffee bean extract, which is found in a number of thermogenic supplements above. Green coffee has been a popular weight loss ingredient after being featured on The Dr. Oz Show in 2012, when Dr. Oz called it, "the green coffee bean that burns fat fast", claiming that no diet or exercise was needed.
Green coffee beans are just the seeds of the coffee plant that have not yet been roasted. These seeds contain high levels of chlorogenic acid. Typically, chlorogenic acid is lost during the roasting process. The chlorogenic acid in coffee may reduce blood pressure and affect how your body handles blood sugar and metabolism, according to WebMD, which is why it's included in many diet pills and thermogenic supplements.
Overall, caffeine is the most proven thermogenic ingredient on this list by far. It's a "true" thermogenic in that it induces fat burning and raises your metabolism, increasing the amount of energy your body burns whether you're working out or at rest. Surprisingly, many of the other ingredients in thermogenic supplements have their own proven weight loss benefits, making the thermogenic supplements listed above potentially some of the best ways to lose weight.
Side Effects of Thermogenics

Some nutritional supplements have few side effects. Thermogenic supplements, however, can come with plenty of side effects – including dangerous side effects that could cause illness, injury, or even death.
The most obvious side effect is related to caffeine consumption. Some of the thermogenic supplements above contain as much as 300mg of caffeine in a single capsule. If you take one or two capsules at a time, it's like instantly swallowing 3 to 6 cups of coffee.
If your body is unaccustomed to caffeine, then these high doses of caffeine could lead to jitters, anxiety nervousness, heart problems, and a range of other conditions.
There are plenty of cases of people experience cardiac arrhythmias due to excessive caffeine consumption. If you consume too much caffeine in a short period of time, you will die.
If taking a thermogenic on an empty stomach, these effects can be exaggerated even further – even if you are a regular coffee or caffeine drinker.
You should also be wary of diet pills containing ephedra. As explained in this study by the Mayo Clinic, there were over 1000 adverse side effect cases related to ephedra thermogenic diet pills before they were pulled from the market. None of the thermogenics listed above contain ephedra by law.
Overall, it's best to stay within the recommended dose of your thermogenic supplement. However, if you are not a regular caffeine drinker, then you may want to start small – say, by taking a half serving instead of a full serving.
Recommended Dosage of Thermogenics

Generally, it's best to use the manufacturer's recommended dosage for a thermogenic supplement.
Many of the supplements above use clinical-strength dosages of various thermogenic ingredients. They use the same doses used in various studies. If you stick within these dosages, you should be able to maximize benefits and minimize side effects while taking a thermogenic supplement.
Capsaicin, for example, is typically found in doses between 30mg and 100mg in the thermogenic supplements above. This is the same study used in various studies to support capsaicin's weight loss benefits.
FAQs About Thermogenics
Q: What is a thermogenic?
A: A thermogenic is a broad group of supplements that, by definition, "burn fat" in some form or another. Typically, thermogenics induce fat burning by raising metabolic rate. Caffeine raises your metabolic rate, for example, which means your body spends more energy exercising or at rest, helping you burn more calories.
Q: Can thermogenics help me lose weight?
A: Many of the ingredients in thermogenics are proven weight loss aids. Caffeine, for example, raises your metabolic rate and helps you burn more calories. Other ingredients suppress appetite, encourage water loss from fat cells, or aid weight loss in other ways. For all of these reasons, many people take thermogenic supplements to assist with weight loss goals.
Q: Can thermogenics help me lose weight without diet or exercise?
A: Thermogenics, like any weight loss aid, work best when paired with a healthy diet and exercise routine. However, the ingredients in thermogenics should help you lose a small amount of weight even at rest because your body is naturally burning more calories.
Q: Are thermogenics safe?
A: Thermogenics sold today are generally safe. However, some contain high levels of caffeine. Some contain as much caffeine in each capsule or serving as three or four cups of coffee (300mg of caffeine). If you are sensitive to caffeine, then you could easily feel side effects or experience more severe health problems.
Q: Are thermogenics legal?
A: Certain thermogenics have been pulled from markets in the past. Typically, these thermogenics are so effective that they also lead to severe health problems – like heart attacks. Ephedra and phentermine were two popular thermogenics/weight loss aids pulled from shelves in the early 2000s after hundreds of reported side effects.
Q: How do I take a thermogenic supplement?
A: Most thermogenic supplements above come in the form of a capsule or powder. You pop the capsule before a workout. Or, you mix the powder into a beverage or shake of your choice.
Q: Can I take thermogenics at night?
A: Most thermogenics above contain caffeine, and manufacturers do not recommend taking these supplements at night. However, certain thermogenics contain no caffeine, and some are even designed to help your body naturally lose weight overnight. Check the instructions on your thermogenic
Final Word
Thermogenics can be used as preworkout supplements, diet pills, or general weight loss aids. Some contain high levels of caffeine and are meant to be taken before a workout. Others stimulate your body's natural fat burning or metabolic ability in other ways. If you want help with your weight loss goals, consider buying one of the best thermogenic supplements listed above.