Walmart Launches Equate Lash Enhancement Serum and Hydra-Strength Eyelash Conditioner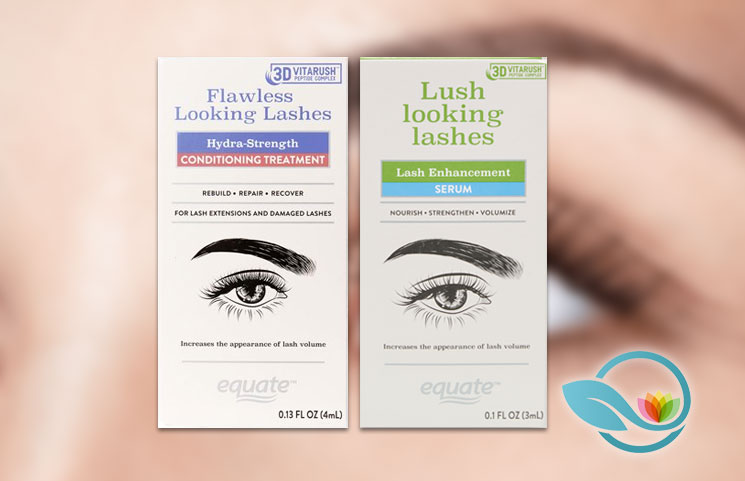 Yahoo! recently reviewed the two eyelash serums from Equate.
The formulas can be purchased for $15 at Walmart.
Everyone wants to feel and look beautiful, and the cosmetics industry has capitalized on this concept greatly. Major companies have released products that are supposed to promote big and beautiful lashes, but the writers at Yahoo! Lifestyle do not believe that consumers even need to go that far. Instead, a recent article from the search engine says that there are two products from Walmart that can improve the look of lashes, both by Equate.
The Equate Lash Enhancement Serum includes a proprietary blend called 3D VitaRush Peptide, and it is meant to give the lashes more strength, promoting a volumized and dense texture. The formula, as Yahoo says, is lightweight, which means that users will not have to worry about clogging their pores, and it only costs $15. Users are meant to apply the treatment twice daily to get the desired results, and Yahoo Lifestyle states that the user "won't even need mascara anymore."
The other formula is Equate Hydrate-Strength Conditioning Lash Treatment. Instead of simply increasing the thickness of the lashes, this formula is meant to soothe the damage that the lashes have already sustained with a conditioner that is meant for this type of hair. It also helps to reduce breakage for delicate and weakened lashes.
Both of these formulas are meant to be non-irritating, which is crucial for any product that is used so closely to the eyes. They are also vegan, which is an important attribute for many beauty buyers.
Merelta: Plant-Based Root Renewal Serum for Thicker Hair?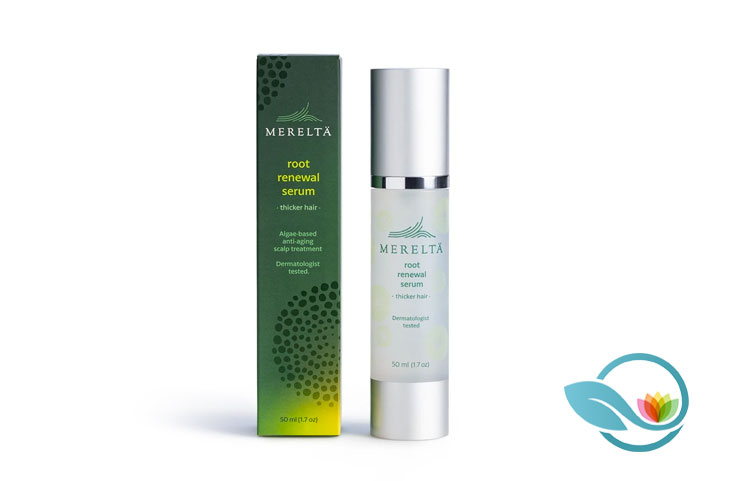 Hair loss is a common concern felt by men and women. Male pattern balding is a result of testosterone's effect on one's hair follicles, where the former leads to decreasing hair growth phases, leading to thin hair. Sometimes, it can be as deep as a genetics role, which also affects female pattern hair loss. For women, hair loss may be caused by the lack of androgens in the blood. Bearing all of this in mind come's Merelta's Root Renewal Serum.
With the use of Merelta's Root Renewal Serum, both men and women can anticipate a nourished scalp and stronger hair follicles, both of which combined makes for thick, and healthy strands of hair. The following review will look closely at the Merelta approach to promoting healthy hair by addressing a number of factors.
What is Merelta?
As the name hints out, Merelta's Root Renewal Serum aims to restore and maintain one's hair, starting deep within the scalp. With its uses, consumers can not only expect shine and volume, but also thickness and softness. Interestingly, the foundation of this respective serum is science.
To be more specific, the serum was supposedly tested and evaluated on a select number of participants, which led the team to conclude that it is an effective solution. While their initial testing was done on Caucasians, the team did reveal that an update to results can be expected for women and men of other cultural backgrounds.
What is key ingredient supports Merelta's Root Renewal Serum?
Merelta's Root Renewal Serum is plant-based with focus on microalgae. Algae in the hair helps to rid the presence of excess oil and other contaminations. It is deemed a common ingredient because it is rich in a number of nutrients including vitamins B and E, trace minerals, healthy fats and antioxidants.
Most importantly, the use of algae is expected to reduce scalp inflammation, which is what causes damage and rids the hair follicle's ability to support strong and wholesome hair. Its ability to remove bacterial infections, not to forget its natural ability to reduce 5-alpha reductase is praiseworthy – both being known causes of scalp damage.
How long before consumers can anticipate results?
According to the claims made, the first signs of improvement can be witnessed within the first 7 to 15 days, where less hair will be witnessed in the drains and clothes. Also, in the initial stages, consumers will be able to feel softer and hydrated hair. Hair thickness starts to kick in within 20 to 25 days of use and allowing 30 to 60 days may promote strong, nourished, shiny, and soft hair.
Merelta Final thoughts
Based on the analysis above, Merelta's Root Renewal Serum appears to carry value as it uses microalgae as one of its primary ingredients. What gives Merelta a competitive edge is their awareness of the causes of hair loss experienced by both men and women, as the latter two experience different symptoms. That said, the Root Renewal Serum appears to have been tailored to meet both consumers' hair health.
Another aspect worth considering is their clinical testing done, which gives a better sense as to how long into the treatment one can expect results. That said, the aforementioned time ranges appear to only apply to Caucasian participants, which means others need to use with care.
For best results, it has been advised to use the Root Renewal Serum as a leave-in scalp treatment once daily. It can be applied on either shampooed and conditioned hair or directly on one's dry scalp. For a noticeable difference, it is ideal to apply the serum onto the roots, as it is the foundation of one's hair growth.
The current going price is roughly $48 for 1.7 ounces. The price appears to be fair given that consumers only require anywhere between 8 to 10 pumps. However, this can change depending on the severity of one's hair damage, the effects of other products used, and styling tools among others. To learn more about Merelta's Root Renewal Serum, visit here.
Hairology: Safe to Use Natural Volumizing Hair Fibers with Keratin?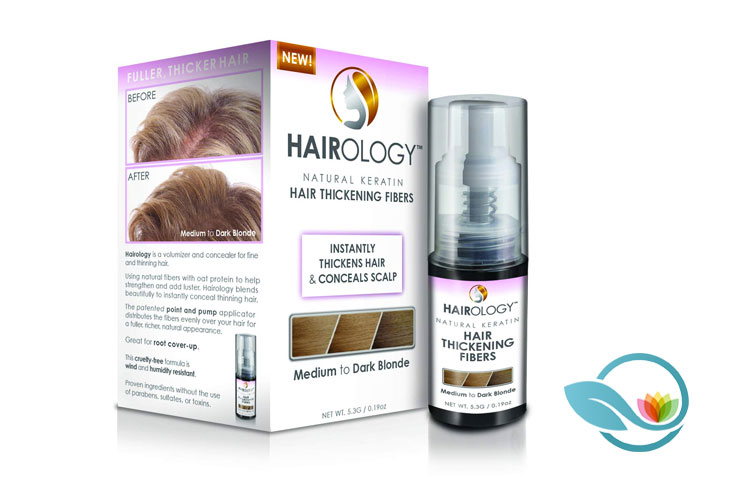 Are you fearful of bald spots, thin hair and hair lacking volume? According to the claims made, Hairology offers a temporary solution that neither negatively impacts one's scalp nor hair health. In fact, the proposed solution claims to enhance one's confidence on how their hair appears, without any harmful ingredients.
Here's what you need to know about Hairology:
What is Hairology?
Hairology contains sprayable, natural keratin fibers which help to cover bold spots, roots and any baby hairs inducing self-consciousness in consumers. What makes this respective solution unique, besides the lack of any possible damage, is its Smart Shade™ color blending capacities. That is, once Hairology is sprayed in affected regions, the released fibers blend into one's natural hair color.
What are the key ingredients used in Hairology?
The key ingredient in creating the keratin fibers is oat protein. The reason for choosing said ingredient rests in its potential in helping to retain moisture in the scalp, which in turn ensures that the overall texture of one's hair is smooth and manageable. In addition, it is believed to add volume and thickness to one's rather flat and dried out hair.
How should Hairology be optimized?
Another facet that makes Hairology unique is its convenience and simplicity. In particular, its uses require one to merely shake and pump onto affected regions. The reason for using a spray as a medium of delivery is because it has been found to distribute the fibers evenly. Ultimately, one can anticipate its uses to remain on the surface up until it is washed off.
Hairology Final Thoughts
Overall, tending to hair concerns via hair fibers appears to be a more realistic approach both visually and financially. While one might argue that Hairology is a temporary solution, and that it wouldn't prevent hair loss from continuing, it is one of the safest ways to go about bold spots. This is mostly because every scalp is different, not to mention the fluctuations in the strength of one's hair follicles (i.e. the pocket in which hair grows out of). That said, not all solutions are one-size-fits all, compared to hair fibers, which are sprayed and are removable with ease.
In terms of its competitive advantage, the blending technology is what seems to set Hairology apart from others. With black, brown, blonde and gray fibers currently offered, each and every individual can foresee the fibers naturally blending with the different tones of one's hair – creating a more pleasing and realistic volume. To learn more about how Hairology approaches appearance and coverage visit them @ https://www.tryhairology.com/
KeraHealth: Clinically-Proven Hair Growth Health Products for Men?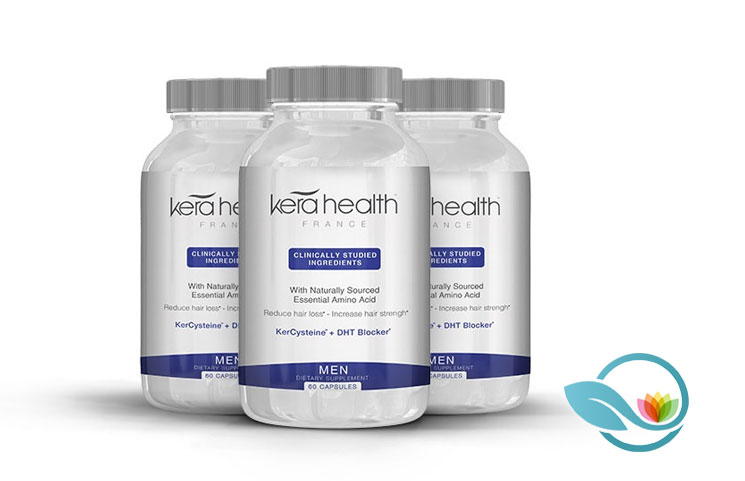 For many men, one particular feature that influences their confidence levels is their hair. With a healthy and good-looking head of hair, men can feel good about themselves, confident, and pleased with their appearance. The trouble is, upon reaching a certain age, men tend to experience air loss, poor hair growth, and dull hair. The good news is that this review would like to introduce a formula Kera Health, which can revitalize men's hair and help them feel good about their appearance.
About KeraHealth
Kera Health is described on the product's website as a breakthrough formula that uses "naturally-sourced, drug free, clinically tested nutraceutical ingredients." The formula features ingredients that help men of all ages maintain healthy, shiny, and good-looking hair. Further, dissimilar form many products on the market, this one is highly absorbent, which means that users may be able to experience results faster and more efficiently and to feel good about the outcomes. Those who are pleased with the product can also join the brand's subscription service. On the third month of the subscription, users will receive a free hair mineral analysis.
The Potential Benefits of KeraHealth
There are a number of potential advantages associated with Kera Health, such as:
May promote healthier hair
My slow down hair loss
May lead to a full and rich head of hair
For men of all ages
Easy to use
Free of drugs
May reduce cell aging
In addition, the product's nutraceutical ingredients have been clinically tested and their properties verified. This way, those who purchase the product can feel confident that they'll experience the qualities that they are hoping for.
KeraHealth Summary
Overall, Kera Health is an innovative, powerful, and potent product that may be able to help men experience the hair qualities that they are aiming for. The brand's goal is to foster satisfied clients as well. Therefore, it has a 30-day money back guarantee. Those who are dissatisfied with the product can contact the brand for a refund. Keep in mind that this guarantee may only be applicable to subscriptions – users should read the return policy.