Lower-Calorie Diets Could Improve Health Per New Lancet Diabetes & Endocrinology Medical Study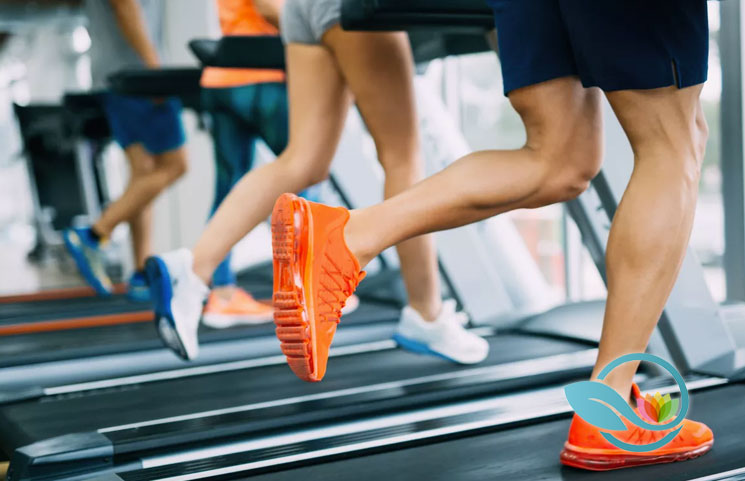 Cutting calories can give consumers major health benefits beyond weight loss.
A recent study, which took place over two years, revealed that lowered calorie consumption can improve cholesterol and sexual function.
One of the most common ways for people to lose weight is through cutting calories, which is a method that is recommended by doctors and nutritionists. However, in a recent article by Time, it looks like there are other health benefits to be gained from this type of eating plan.
The article references a study that came out yesterday, saying that cutting 300 calories a day could lead to improvements in cholesterol levels, blood pressure, and blood sugar levels, given that the individual is maintaining a healthy diet. It could even help with the risk of ultimately developing diabetes or heart disease, among other chronic diseases. Though the study only included 218 people who were not considered obese.
During the beginning of the study, the participants were maintaining 2,400 calories in their daily diet, based on the food logs that they kept. After using this caloric level as the baseline, about 150 people were required to reduce their calories by 25%. The other participants would be the control group. Those individuals in the diet group ate three daily meals while at a study center and were given nutritional guidance. The control group changed none of their routine.
After the first month passed, the groups had to go through periodic health tasting over the next two years, while keeping their assigned eating patterns. Ultimately, the study found that the decrease in calories over this time directly correlated with improved cholesterol, blood pressure, blood sugar markers, and metabolic health. The control group didn't notice any of these benefits.
Multiple studies have been done in the health industry to examine how calorie counting truly impacted health. Among these studies, there was a direct link between the reduced calories and mental health, better mood, increased sexual function, and general health. Still, it is not recommended or even healthy to go through extreme calorie restriction, and any drastic changes to eating should speak with their doctor beforehand.
Study Finds Electromagnetic Fields (EMF) Block Breast Cancer Cell Development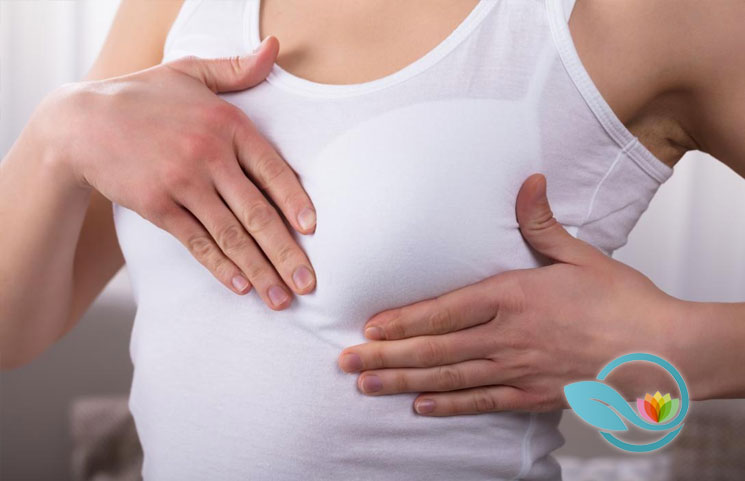 A recent study by Ayush Arpit Garg et al. studied breast cancer cells and found that the use of electric fields helped in hindering the growing process of breast cancer cells; not to forget hindering its ability to move spontaneously discloses Reports Healthcare.
Electromagnetic Fields Limit Breast Cancer Cell Movements
Electromagnetic field is a field produced by electrically charged objects and is believed to stimulate current to flow through the body. It turns out that a low-intensity level electric fields may suppress cancer cells growth, which is achieved by preventing the creation of extensions found at the ends of the cancer cell called actin-rich filopodia.
Akt phosphorylation, commonly known as a pathway that supports survival and growth in response to extracellular signals through protein presence, was also used with the electromagnetic fields. This resulted in limiting the cell's ability to move freely.
The results were attainable through the use of Helmholtz coil, a tool that the team of researchers built. As per the claims made, the instrument allowed for "real-time monitoring of cell motility dynamics."
In addition to understanding cells movement, the Helmholtz coil is promoted as having the capacity to identify different types of cancer cells, evaluate how cells respond to EMFs and the latter's role in cancer as reported by the health-focused platform.
In Conclusion
To put things into retrospect, the researchers shared that,
"These results represent a step towards isolating the coupling mechanism between cell motility and iEFs (induced Electric Fields), provide valuable insights into how iEFs target multiple diverging cancer cell signalling mechanisms."
They further added that cells are able to notice the existence of electromagnetic fields and that the electrical signals are essential regulators for cancel cell migration. The latter is important to consider, as said cells are known for their ability to spread throughout the body.
Given the nature of the experiment, i.e. in a lab setting, it has been argued that an actual animal and human testing is required to fully make sense of the benefits of using electric signals. Nonetheless, the findings presented above can be deemed a stepping stone towards finding a successful cancer treatment.
Dr. Oz Brings Attention to Importance of Colonoscopies Due to Doctor's Own Health Scare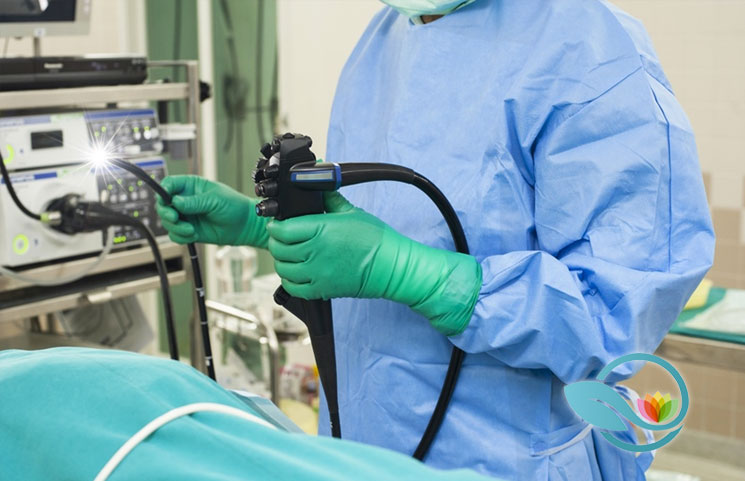 Dr. Oz's colonoscopy revealed a pre-cancerous growth.
His experience led him to encourage others to be tested as early as age 45.
A colonoscopy is a procedure that allows doctors to examine the large bowl and the distal part of the small bowel. The procedure is done with a CCD camera or fiber optic camera on a flexible tube, which is passed up through the anus. The preparation for this type of procedure is a bit difficult, but Dr. Oz believes that the process is necessary for everyone.
Posting to his official website, Dr. Oz describes how he went through his first colonoscopy recently, saying that it saved his life. He points out that anxiety needs to be put aside for this type of procedure, as early detection is important to preventing ongoing issues in the future. Despite having no risk factors, Dr. Oz explained that the doctor discovered a pre-cancerous polyp, which had the potential to turn into cancer without removal.
The national guidelines by the American Cancer state that screenings for colorectal cancer should begin at age 45, if the individual has an average risk of cancer. Much of the change has been due to the increase of colon cancer in younger people, though there are several risk factors to be aware of. Family history holds a lot of weight, as does old age. However, other signs of an increased risk include alcohol use, obesity, lack of physical activity, smoking cigarettes, and diet.
There are still some entities that don't appear to be on board with this change. The US Preventative Services Task Force still doesn't recommend these screenings to begin at age 50, and to continue until age 75. However, the task force is working to review its own guidelines, so it is possible that they will change their recommendation on the age to begin screening.
Over 145,000 people in the US alone have been diagnosed with colorectal cancer, and a third of those diagnosed will ultimately diet from it. Screening reduces the risk of death by 65%, though prevention is not necessarily possible. By detecting cancer early, the odds of treating it effectively increase, even with a small pre-cancerous polyp.
Dr. Oz recognizes that the preparation for a colonoscopy is dreadful, as it involves completely emptying the intestines. However, the time in the bathroom, he says, is much less difficult and lengthy than enduring chemotherapy.
University of Findlay Pharmacy Students Work on Glioblastoma Treatment with Compound Found in Curry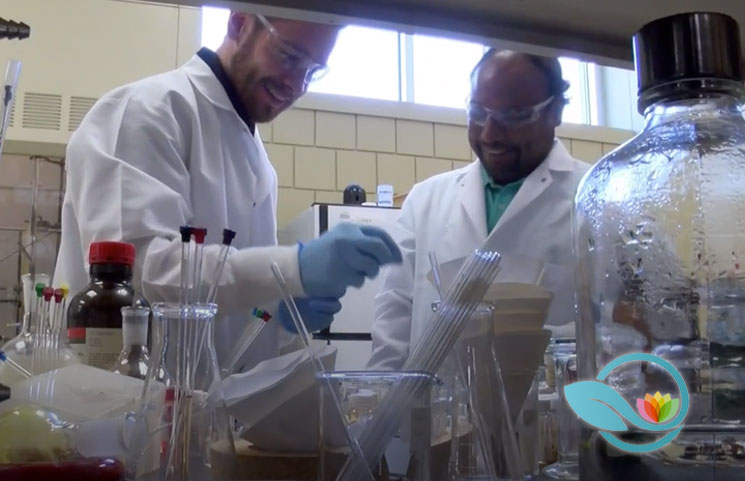 A substance found in curry could aid in treating glioblastoma.
The treatment is being researched and developed by individuals at the University of Findlay.
Cancer is a disease that plagues millions of people each year. In fact, statistics show that nearly 40% of all Americans will be diagnosed with some type of cancer before the end of their lives. At the University of Findlay, pharmacy students have made some progress on discovering a treatment for one of the deadliest types of cancer – glioblastoma.
Glioblastoma is the most aggressive form of brain cancer, and it thrives in the brain and/or spinal cord. With almost no way to remove it safely, and very little that can be treated with chemotherapy, experts have found that less than 10% of people diagnosed with this cancer will survive for more than five years. Jacob Reyes, UF College of Pharmacy graduate student researcher, stated,
"What they have right now is great in terms of glioblastoma, but it's not enough in terms of survival rates that you're seeing."
A new drug has already been developed by the UF researchers, which they believe will improve the lifespan of sufferers of this specific type of brain cancer. Reyes stated that the team used a molecule called chalcone, which is found in curry.
Dr. Rahul Khupse, a medicinal chemist involved with the project, grew up in India, and discovered that chalcone can help with both inflammation and cancer properties in the body. He said,
"In my grad school, I had worked on natural products, and that was kind of like an inspiration for making this designer drug." Right now, the drug is presently called RK-15.
Uniquely, this treatment has the ability to selectively target the cancer cells in the brain and doesn't attack the healthy cells. While chemotherapy touches on multiple parts of the body and can have substantial side effects, Dr. Khupse aimed to achieve this selective therapy to preserve the rest of the brain. In doing so, RK-15 is capable of penetrating the brain-blood barrier, and still treats resistance cancer cells.
Reyes commented, "What if, by chance, something were to have activity and down the road someday, I look back and think like wow, that's the drug I worked on and here it is saving lives?"
Undilutedly, the researchers have a long way to go, and will start testing on animals in the next stage. Once it passes animal testing, clinical testing on humans will start, followed by approval from the FDA.
From creating a treatment in the lab to delivering it to patients, the process can take up to 15 years. The research team from the University is presently in their second year of development.