Resveratrol May Improve Cognitive Performance in Postmenopausal Women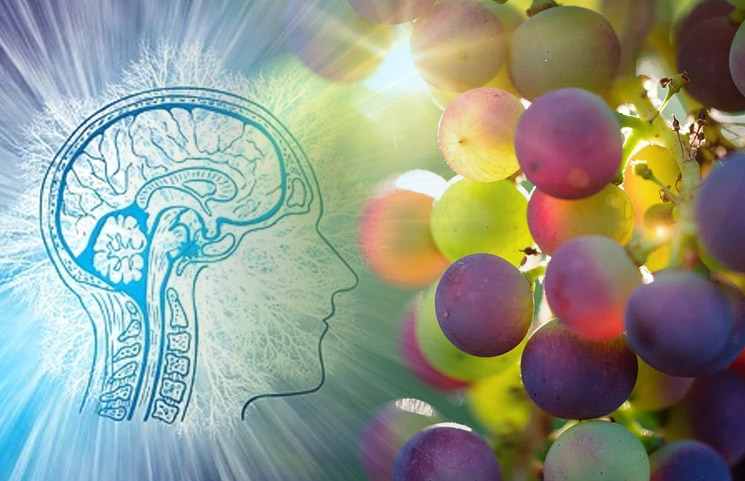 - ad -

According to Healthline, Resveratrol is a "plant compound that acts as an antioxidant." It is sourced from foods such as grapes, some berries, and peanuts.
An August 2020 peer-reviewed research study published in Clinical Nutrition and tilted Long-term effects of resveratrol on cognition, cerebrovascular function, and cardio-metabolic markers in postmenopausal women: A 24-month randomized, double-blind, placebo-controlled, crossover study looks at resveratrol's impact on postmenopausal women.
The randomized, placebo-controlled crossover trial included 125 postmenopausal women throughout 24-months. Over 12 months, the women took 75 mg of trans-resveratrol or a placebo two times a day. In the remaining 12 months, the participants began an alternative treatment. The women took a range of cognitive tests at 12-month intervals.
The results of the research study compared the placebo group to those who took the resveratrol supplements. The study determined that supplementation of resveratrol led to a 33% improvement in cognitive performance. The researchers noted, "A 12% improvement in cerebrovascular responsiveness (CVR) to hypercapnia [excessive carbon dioxide in the bloodstream] and overall neurovascular coupling was enhanced by 7% with resveratrol." The researchers also added,
"Regular supplementation with low-dose resveratrol can enhance cognition, cerebrovascular function, and insulin sensitivity in postmenopausal women. This may translate into a slowing of the accelerated cognitive decline due to aging and menopause, especially in late-life women. Further studies are warranted to observe whether these cognitive benefits of resveratrol can reduce the risk of dementia."
One of the study's leads researchers, Dr. Rachel Wong, shared stated regarding the study:
"Our observed improvement in overall cognitive performance with resveratrol could potentially reverse cognitive aging by up to 10 years," specifically in postmenopausal women. She continued: "We observed an improvement in overall cognitive performance, which appeared to be due to improvements in processing speed and cognitive flexibility, which are critical to supporting executive function in the aging population."
Further, Clare Panchoo, the VP at Health Ingredients, Evolva stated:
"This momentous publication from the team at the University of Newcastle highlights the benefits that Veri-te resveratrol can have on brain health, making resveratrol an essential ingredient for postmenopausal women and healthy aging. This first peer-reviewed publication from the RESHAW clinical study provides the evidence that supplementation with Veri-te resveratrol should be a key strategy for the design and delivery of effective supplements that may attenuate the decline in brain health as women age and improve overall wellbeing post-menopause."
Although the results of the study appear promising, readers may also want to be aware that this is one study, and more research is needed.