Best Resveratrol Supplements of 2019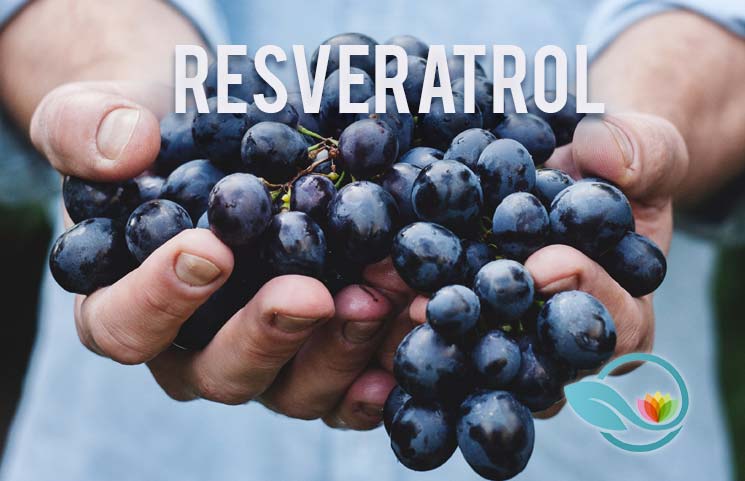 Resveratrol has become one of the trendiest nutritional supplement ingredients in recent years. It's a powerful anti-inflammatory and antioxidant that may provide various health benefits.
Some people take resveratrol to protect their heart health. Others believe it has anti-cancer benefits. Some think resveratrol fights inflammation and reduces cognitive decline.
It may be fun to get resveratrol from red wine. However, many people have started taking resveratrol supplements instead. The supplements provide a high dose of resveratrol in concentrated form, making it easy to maximize the benefits of the antioxidant.
Rankings
aSquared Nutritional Resveratrol Maximum Strength
aSquared Nutrition Resveratrol Maximum Strength claims to support cardiovascular health, boost your immune system, and improve brain function. Each two capsule serving of the supplement includes 1000mg of resveratrol sourced from the Japanese knotweed plant. aSquared Nutrition uses vegetable cellulose capsules, which means this is a vegan and vegetarian friendly supplement.
Overall, aSquared Nutrition provides a strong dose of resveratrol with no other active ingredients. aSquared Nutrition is also a reputable company, and they sell many of the bestselling supplements on Amazon. At the time of writing, aSquared Nutrition's resveratrol supplement is one of the highest-rated supplements on Amazon with a rating of 4.3 stars out of 5 and over 660 customer reviews.
PURELY Beneficial Resveratrol
PURELY Beneficial makes another high-strength, good-value resveratrol supplement. The company claims their supplement contains "highly potent antioxidants" that "promote healthy aging" and provide "powerful cardiovascular support".
PURELY Beneficial also contains far more than just resveratrol: the formula includes a range of other polyphenols, herbal extracts, and even red wine extract. Each two capsule serving (90 servings per container) includes 120mg of vitamin C, 605mg of a Trans Resveratrol Complex (including Japanese knotweed extract and trans-resveratrol), and 725mg of a Polyphenol Complex (including green tea leaf extract, grape seed extract, acai fruit extract, red wine extract, and other fruit extracts).
All of these ingredients are packaged into a vegetarian and vegan friendly vegetable cellulose capsule. Although we don't know the individual dosage of any specific ingredients, any of the listed ingredients should provide a strong dose of resveratrol and polyphenols overall.
PURELY Beneficial is also one of the highest-rated supplements on Amazon with an average rating of 4.6 stars and over 500 customer reviews. It's also an Amazon's Choice product for resveratrol.
NOW Supplements Natural Resveratrol
NOW Supplements provides a no-nonsense resveratrol supplement that doesn't have the dose to compete with other supplements higher up, but it does have the value. It's priced at just $10 for a bottle containing 120 veggie capsules. Each capsule contains 200mg of resveratrol and 10mg of red wine extract.
Like many other supplements here, NOW uses Japanese knotweed as its primary source of resveratrol. For an added boost, however, NOW has added 10mg of red wine extract.
Garden of Life Raw Resveratrol
Garden of Life is another prolific supplement manufacturer. The company sells a resveratrol supplement that claims to support heart health and healthy aging. Each one capsule serving includes 578mg of a raw resveratrol blend made up of organic cabernet sauvignon grape and raw fermented Japanese knotweed, delivering a total of 350mg of trans-resveratrol in each capsule. Plus, there's also 25mg of a raw organic antioxidant blend (made up of fruits and vegetables) and 16mg of a raw probiotic and enzyme blend (containing lipase, protease, and other digestive enzymes).
Overall, Garden of Life makes a big deal out of the fact its ingredients are raw: the supplement uses raw organic cabernet sauvignon and raw Japanese knotweed. The supplement should help the body fight against oxidative stress, reducing the effects of aging and boosting cardiovascular health. Garden of Life also claims each capsule of their supplement contains as much resveratrol as 200 bottles of red wine.
Purest Vantage Trans-Resveratrol
Purest Vantage Trans-Resveratrol is one of the bestselling supplements on Amazon in the resveratrol category. The formula includes 600mg of trans-resveratrol, 300mg of green tea extract, 200mg of grape seed extract, 200mg of acai fruit extract, 80mg of quercetin, and 20mg of red wine extract in each two capsule serving. Not only do you get a high dose of resveratrol, but you're also getting a hefty dose of other proven antioxidant and anti-inflammatory ingredients.
There's a total of 1400mg of formula in each two capsule serving. The Purest Vantage formula is also one of the most value-packed formulas on this list, priced at just $19 for 60 capsules (30 servings). It's hard to find another supplement that provides a similar dosage of resveratrol and ingredients at that reasonable price point.
Nutra Champs Resveratrol
Nutra Champs claims their resveratrol supplement supports vitality, anti-aging, and immune system health by providing your body with a sizable 1200mg of resveratrol in each two capsule serving. There are 60 capsules (30 servings) in each container. Other listed ingredients include 60mg of acai berry extract, 60mg of grapeseed extract, and 50mg of green tea extract.
The resveratrol is standardized to contain 50% trans-resveratrol content, which means Nutra Champs is one of the stronger overall supplements on this list. The addition of ingredients like acai, green tea, and grapeseed should provide an even stronger dose of antioxidants and anti-inflammatories. Overall, this is a value-packed supplement priced at $22 for 30 strong servings.
The Nutra Champs is also the highest-rated supplement on this list by Amazon reviewers with an average rating of 4.7 stars out of 5 and 550+ customer reviews.
Reserveage Nutrition Resveratrol
Reserveage Nutrition sells a popular resveratrol supplement that provides 500mg of resveratrol and 800mg of total formula in each capsule. That's higher than most other resveratrol supplements. However, what distinguishes this supplement from the competition is that it uses a "4 hour sustained release" formula. Instead of delivering the dose all at once, Reserveage claims their supplement delivers the blend over a longer period of time.
Another nice thing about the Reserveage resveratrol supplement is that it uses three different sources of resveratrol, including Japanese knotweed extract, organic French whole red wine grape, and organic muscadine whole red grape.
That high dosage comes at a premium price. A 30 capsule (30 serving) bottle of the formula is priced at around $40, while a 60 capsule bottle is priced at around $63.
Toniiq Resveratrol for Anti-Aging
Toniq describes their neatly-packaged resveratrol supplement as an "ultra high purity" formula that provides "the strongest antioxidant" blend in each serving. Each two capsule serving (30 servings / 60 capsules per container) includes 600mg of resveratrol standardized to include 98% trans-resveratrol, which is a much higher concentration than any other supplement on this list.
The formula is packaged in a vegetable cellulose capsule. There are no other active ingredients listed. The bottle is also much more unique than any other resveratrol supplement on this list: it's packaged into minimalistic, black bottle that will immediately stand out on your supplement shelf. It's also priced at a reasonable $18 for 30 servings (remember, each serving has 600mg of resveratrol).
NusaPure Resveratrol 1000mg
NusaPure's resveratrol formula contains 1000mg of resveratrol from Japanese knotweed in each two capsule serving, packaged into a gelatin capsule. A 180 capsule (90 serving) bottle is priced at $18, making this one of the more competitively-priced supplements on this list.
If you're looking for a simple, no-nonsense resveratrol formula and don't mind the gelatin capsule, then this might be the right supplement for you. The main issue is that we don't know the standardized trans-resveratrol content, although we assume it's around 50%.
We Like Vitamins Resveratrol
The packaging for this supplement looks a little amateur-rish. However, the supplement competes with some of the heavier hitters on this list by providing a strong dose of resveratrol at a reasonable price.
Each two capsule serving of the supplement includes 1000mg of resveratrol sourced from Japanese knotweed. There are 180 capsules in each bottle, which equals a 3 month supply. One of the few drawbacks of this supplement is that it's packed into a gelatin capsule, which means it's not vegetarian or vegan. Aside from this minor issue, however, We Like Vitamins offers one of the best sources of resveratrol at a reasonable price.
BulkSupplements Pure Resveratrol Powder
BulkSupplements makes a range of trendy nutritional supplements in bulk form. You can buy a 25g factory sealed foil zip pouch bag from Amazon for around $25 (10g and 50g supplements are also available).
The resveratrol is sourced from Japanese knotweed like most other supplements on this list. The formula is also lab tested for verification and guaranteed purity. You can mix the powder on your own into water, a shake, or a liquid of your choice at the dosage you prefer. Or, you can make your own capsules.
Life Extension Optimized Resveratrol
Life Extension Optimized Resveratrol is a blended resveratrol supplement that also includes antioxidants like quercetin, red grape extract, and other natural sources of antioxidants. You're getting far more than just resveratrol with each serving.
The dosage of resveratrol is lower than most other formulas on this list, with 250mg of trans-resveratrol from Japanese knotweed in each one capsule serving (60 capsules / 60 servings per package). However, you also get 150mg of quercetin, 85mg of red grape and blueberry extract, and other ingredients to maximize your antioxidant and anti-inflammatory intake.
Potent Organics Resveratrol
Potent Organics is one of the most prolific supplement makers on Amazon. The company's resveratrol supplement includes a blend of resveratrol and vitamin C into one convenient, value-packed formula.
Potent Organics claims their supplement can boost the immune system, reverse the effects of aging, and "promote a youthful feeling from the inside out". Each two capsule serving (60 servings / 120 capsules per container) includes 1150mg of a proprietary blend containing trans-resveratrol, moringa oleifera powder, pomegranate fruit powder, acai fruit extract, grape seed extract, and green tea extract. There's also 150mg of vitamin C.
The main drawback of this supplement is that it uses a proprietary formula, making it impossible to determine individual dosages inside. We don't know the exact amount of trans-resveratrol in each serving, for example.
BRI Nutrition Resveratrol Extra Strength
BRI Nutrition sells their popular Resveratrol Extra Strength supplement online through Amazon and other retailers. The formula includes more than just resveratrol: it also includes antioxidants like pomegranate, green tea, quercetin, and more.
The main drawback of BRI Nutrition's resveratrol supplement – and the reason it's not higher on the list – is that all ingredients are packaged into a proprietary blend, making it impossible to determine how much of each specific ingredient is in the blend. We know there's 1200mg of total formula in each capsule (60 capsules / 60 servings for container), but we don't have individual breakdowns of any specific ingredient.
Despite this drawback, BRI Nutrition's Resveratrol Extra Strength supplement remains one of the best-rated and most popular resveratrol supplements on Amazon.
Jarrow Formulas Resveratrol
Jarrow Formulas sells a wide range of trendy nutritional supplements on Amazon, including a popular resveratrol supplement.
You'll notice that Jarrow Formulas has a lower dose of resveratrol than the average supplement on this list: there's jut 100mg of total resveratrol (from Japanese knotweed) in each capsule (120 capsules / 120 servings per container). However, Jarrow Formulas has also added 100mg of vitamin C (170% of your Daily Value) to the formula. Vitamin C is one of the most powerful antioxidants.
Because of its lower dosage, this supplement is also available at a lower price point. You'll pay around $18 for 120 servings of the formula. If you're looking for a smaller amount of resveratrol mixed with vitamin C without breaking the bank, then this may be the supplement for you.
Our Rankings
Many resveratrol supplements make similar promises. They all claim to provide the highest, purest dose of resveratrol from the best sources. Of course, they all can't live up to that promise. To compile the rankings above, our editorial team comprehensively analyzed today's leading resveratrol supplements based on all of the following factors:
Resveratrol Dosage: We're ranking resveratrol supplements, so the overall dosage of resveratrol is understandably important.
Trans-Resveratrol Concentration: Some of the supplements listed above contain 1200mg of resveratrol – which sounds good until you realize the formula is only standardized to contain 50% trans-resveratrol content. Other supplements had trans-resveratrol concentrations as high as 98%.
Resveratrol Source: Most supplements above sourced their resveratrol from Japanese knotweed. However, some supplements used red wine extract or other ingredients. We didn't preference any particular source of resveratrol (as long as it was a natural source), although source still played a role in our rankings.
Other Antioxidant and Anti-Inflammatory Ingredients: Some supplements above contained just resveratrol. Other supplements added other antioxidant, anti-inflammatory ingredients to the mix. As long as the ingredients were proven to contain antioxidants and anti-inflammatories, we felt comfortable including supplements with other ingredients on our list above.
Price and Value: Someone could make the world's best resveratrol supplement, but it wouldn't be useful to the average person if that supplement was priced at $400. We tried to include a range of supplements for all budgets while also ensuring each supplement offered good value for its price point.
Delivery Method: One of the supplements above contained pure resveratrol powder that can be mixed into shakes or capsules of your own. Most supplements, however, came in the form of capsules.
Capsule Type: Most supplements above contained either vegetarian capsules or gelatin (animal source) capsules. We preferred veggie capsules, although this played a limited role in our rankings.
Based on all of these factors, our editorial board painstakingly ranked the resveratrol supplements above.
Who Should Take Resveratrol?
Most people who take resveratrol are interested in two broad benefits: improved heart health and anti-aging. Studies have shown that resveratrol can reduce the risk of heart disease and reduce symptoms of aging.
Others take resveratrol supplements for general health and wellness. They believe the antioxidants in resveratrol neutralize free radicals throughout the body, reducing the risk of disease and illness.
Many people have heard of the health benefits of resveratrol in red wine but don't want to drink an entire bottle of red wine every day. The amount of resveratrol in an average glass of red wine is around 90mcg, while the supplements listed above contain as much as 600mg of trans-resveratrol in each serving. Taking a single supplement is like drinking hundreds of bottles of red wine.
We'll talk more about the scientific benefits of resveratrol below.
Benefits of Resveratrol
Resveratrol is a polyphenol that is naturally present in the human diet. It's most commonly found in grapes, apples, raspberries, blueberries, plums, and peanuts. It can also be found in foods and beverages derived from these foods – like wine.
Resveratrol can be isolated and purified from these biological sources. It can also be synthesized (i.e. made artificially) in a lab.
For years, resveratrol has been purported to have a range of health benefits by acting as an anti-inflammatory, antioxidant ingredient. Some people say it enhances the immune system. Others say it reduces the risk of cardiovascular disease. Some believe it protects your brain as you age. Others take resveratrol to reduce the overall effects of aging or as a general cure-all.
Resveratrol supplements are marketed as cure-alls for a range of different conditions. But do they stand up to scientific scrutiny?
This study published in 2016 in Advances in Nutrition acknowledged there were many purported health benefits behind resveratrol. With that in mind, researchers tried to determine if you could eat enough grapes, apples, raspberries, blueberries, and other ingredients (or drink enough wine) to get a clinical dose of resveratrol.
Researchers concluded the study by stating that "it is not possible to absorb the recommended therapeutic doses of resveratrol by drinking wine or through dietary sources". In other words, the best way to get a clinical dose of resveratrol is through a resveratrol supplement.
When taken at clinical doses, however, resveratrol can have powerful effects on heart health and other metrics. This study published in Cardiovascular Drug Reviews in 2004, for example, found that resveratrol improved vascular cell function, inhibited LDL oxidation, supressed platelet aggregation, and reduced myocardial damage, acting as a cardioprotective agent. In layman's terms, resveratrol indisputably improved heart health based on a number of different metrics.
The main drawback of this study – and the main drawback of many other current resveratrol studies – is that the test was performed in vitro (on cells) or on animal models. Researchers recommended a follow-up study to analyze the effects in humans.
Fortunately for us, there have been follow-up studies involving humans. This study published in 2012 in Clinical Hemorheology and Microcirculation, for example, involved a double-blind, placebo-controlled trial of resveratrol among a group of people diagnosed with cardiovascular disease. The 40 participants in the trial had all survived a heart attack. Half of the group received a daily resveratrol supplement, while the other half received a placebo.
After three months, researchers found that the patients taking resveratrol had better ventricle function and lower LDL (bad) cholesterol levels compared to the placebo group.
Although this study was relatively small, it was encouraging to see the heart health-boosting effects of resveratrol replicated in humans.
Other studies have examined resveratrol as an anti-cancer agent. Because of the high antioxidant levels in resveratrol, some believe it could reduce the risk of diseases like cancer. High fruit and vegetable intake is also correlated to a decreased risk of cancer. Studies like this one suggest that antioxidants like resveratrol – which are found in many fruits and vegetables – are a big reason why this correlation exists.
Resveratrol may be more effective than the average antioxidant. Several studies in recent years have shown that resveratrol could target specific cellular signaling pathways needed for cancer to initiate. One paper published in Science, for example, described how resveratrol blocked the development of pre-cancerous growths in mice.
After the anti-cancer effects of resveratrol were witnessed in that study, a flurry of similar studies were announced. Instead of individually analyzing each one of these studies, let's check out this 2015 review from researchers at the University of Wisconsin. Researchers surveyed a range of public and private research done on resveratrol to determine its effectiveness as an anti-cancer agent.
After analyzing all available evidence, researchers concluded with the following:
"Resveratrol has garnered intense attention from the public as well as researchers. This interest stems from the fact that this small molecule found in grapes and red wine has shown very promising results against heart diseases, aging, metabolic disorders, and cancer in numerous preclinical studies."
However, researchers cautioned that resveratrol supplements in particular faced a big challenge: resveratrol has poor bioavailability. It breaks down easily in the body. However, researchers believe that pharmaceutical companies and supplement makers may be able to surmount this issue in the future.
Some resveratrol supplements mentioned above claim to preserve cognitive function with age. That means resveratrol could potentially combat three of the most deadly diseases in the world: heart disease (#1), cancer (#2), and Alzheimer's disease (#6), according to the CDC.
Certain studies have suggested that resveratrol could have some neuroprotective ability and preserve brain health with age. This study published in Frontiers in Aging Neuroscience, for example, described how researchers were able to preserve cognitive function in aging mice.
In that study, aging mice that were given resveratrol performed better in a maze puzzle than mice in the control group. Researchers also noticed that the resveratrol mice had fewer abnormal rain changes.
Resveratrol may work by boosting blood flow to the brain. This study published in the American Journal of Clinical Nutrition in 2010, for example, showed that even a small dose of resveratrol could increase brain flow and boost performance during a cognitive task. Even more impressive, a higher dose of resveratrol was associated with a higher amount of blood flow.
Many of the resveratrol supplements on our rankings also claim to work as anti-inflammatories: they fight inflammation within the body. Growing research is showing that inflammation could be the root cause of many different diseases and illnesses. Does resveratrol really act as both an antioxidant and an anti-inflammatory?
This study published in the British Journal of Pharmacology certainly seemed to indicate as such. Researchers demonstrated that resveratrol could reduce systemic inflammation in rats with colitis. A separate study was able to repeat the results on rabbits: rabbits with osteoarthritis who received resveratrol had reduced symptoms.
One of the best and most recent overviews of resveratrol was published in Biomedicines in 2018. Researchers summarized existing research on resveratrol to determine its effectiveness as a treatment:
"Apart from its cardioprotective effects, resveratrol also exerts anticarcinogenic, antiviral, neuroprotective, anti-inflammatory and antioxidant properties. Resveratrol-like other derivatives are one of the most promising compounds on anti-inflammatory drug formulation."
Nevertheless, researchers cautioned that resveratrol could be a "double-edged sword" because there have been few largescale studies in humans demonstrating its effectiveness and resveratrol has poor bioavailability.
Despite these minor drawbacks, resveratrol remains one of the more popular – and more promising – supplements available today.
Side Effects of Resveratrol
Resveratrol has been well-tolerated in most studies to date. Few studies have indicated any major, serious side effects from resveratrol.
Animal studies attempting to establish toxicity levels of resveratrol have used extremely high levels of resveratrol for weeks at a time. Researchers have given animals the human equivalent of an entire bottle of resveratrol every day for weeks to see if there would be any ill effects. However, no side effects were observed.
Humans, meanwhile, have been able to safely tolerate a dose of up to 5000mg of resveratrol taken at once with no reported side effects.
The only evidence of resveratrol side effects we could find was, after taking doses of 1000mg or more for several months, some patients reported symptoms of bloating and diarrhea.
Another property to note is that resveratrol inhibits platelet aggregation (which is why it's beneficial for reducing the risk of heart disease). However, this could also mean resveratrol could interact with blood thinner medications like warfarin.
Overall, you should talk to your doctor before taking any supplement – including resveratrol supplements.
Recommended Dose of Resveratrol
Clinical studies on resveratrol have used a shockingly large range of doses. Some studies involve doses of just 10mg to 20mg. Other studies have increased the dose as high as 5000mg.
Even in studies with doses as low as 20mg of 40mg, researchers still observed various benefits of resveratrol – including heart health benefits.
Generally, resveratrol supplements have a dose somewhere in the middle: they contain around 500mg of resveratrol per serving.
However, no guidelines have been established for an optimal resveratrol dose as of yet. Resveratrol doesn't seem to be absorbed by the body particularly well, and it also doesn't seem to be toxic even in high doses.
More research needs to be done to verify the optimal dose of resveratrol.
FAQs About Resveratrol
Q: What is resveratrol?
A: Resveratrol is a natural antioxidant found in grapes, blueberries, raspberries, peanuts, and certain other foods. Chemically speaking, it's a stilbenoid, which is a type of natural phenol. It's also a phytoalexin that is produced by plants in response to injury.
Q: How much resveratrol is in a glass of wine?
A: Red wine, at most, contains 12.59mg of resveratrol per liter. To get the equivalent dose of a 500mg resveratrol supplement, you would need to drink about 40 liters of wine per day. White wine has less resveratrol, and some types of red wine has just 100mcg or so of resveratrol per glass.
Q: Why do people take resveratrol?
A: Some people take resveratrol to support anti-aging. Others take it to boost the immune system or enhance heart health. Recent research has also suggested that resveratrol could reduce the risk of cancer by acting as a powerful antioxidant. Overall, more research needs to be done to verify the effects of resveratrol. However, early research on the compound is promising.
Q: Do I have to drink wine or take a supplement to get resveratrol?
A: Nope. Resveratrol is in many foods we eat. It's also found in certain grape juices. Spanish red grape juice, for example, typically contains more resveratrol than rose or white wines. Blueberries, raspberries, grapes, peanuts, and certain other foods also contain small amounts of resveratrol.
Q: Is resveratrol safe?
A: Researchers have given animals the equivalent of an entire bottle of resveratrol supplements in one day to assess the toxicity of resveratrol. Even in these absurdly high doses, no side effects have been reported. However, we recommend talking to your doctor before taking resveratrol or any other supplement.
Q: Why do most resveratrol supplements use Japanese knotweed?
A: Most resveratrol supplements on the market today source their resveratrol from Japanese knotweed. This unique plant has long been used in Japan and China as a traditional herbal remedy. Today, it provides a strong, vegetarian-friendly, and affordable source of resveratrol in a convenient form. Many resveratrol supplement labels use the scientific term for the plant: Polygonum cuspidatum.
Final Word
Resveratrol is a promising and trendy supplement ingredient that has exhibited some surprising health benefits in early research. Unfortunately, it has gone through few major largescale studies in humans to verify these health benefits.
Despite that drawback, resveratrol has shown an ability to improve heart health, combat cancer cells, and assist the body in other ways. Because of these effects, some believe taking a resveratrol supplement can unlock powerful anti-aging benefits. Early research is promising, but we look forward to more research verifying the health benefits of resveratrol in the future.
Primatene Mist: Asthma Medicine Inhaler for Safe Symptom Relief?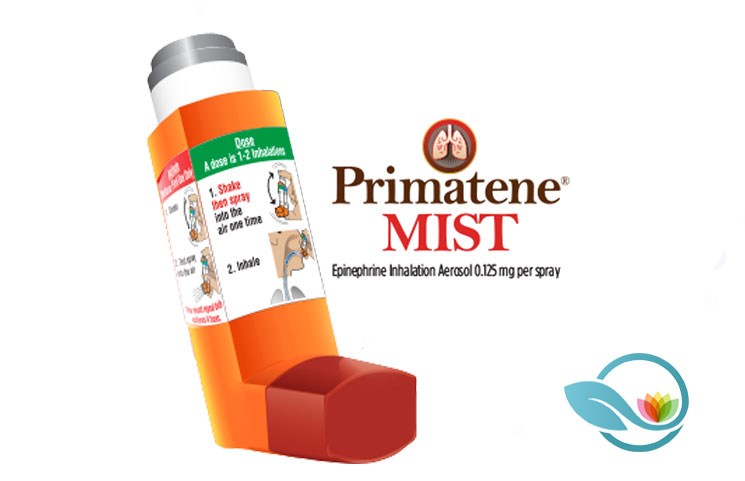 What Is Primatene Mist?
Primatene MIST is an over-the-counter inhaler that helps you breathe easier again after an asthmatic bout. It contains the same active ingredient that's trusted over the years for temporary relief of mild symptoms of intermittent asthma in addition to some improved features.
This FDA-approved, over-the-counter asthma medicine inhaler is ideal for temporary relief of mild symptoms of intermittent asthma:
Asthma is becoming increasingly common. The condition is life threatening and you should see a doctor if:
You don't get better in 20 minutes
The condition gets worse
You need more than 8 inhalations in 24 hours
You have more than 2 asthma attacks in a week
These could be signs that your asthma is getting worse.
How Primatene MIST Works
The following is the procedure for using Primatene MIST inhaler.
Remove the red cap
Shake well and spray in the air once
Inhale
Exhale completely
Place the mouthpiece in your mouth and with your lips closed around the opening
Inhale deeply while pressing down on the center of the spray indicator
Hold your breath for as long as possible
Release finger and remove the inhaler from your mouth, then exhale slowly
Wait for at least one 60 seconds. If the symptoms persist after one minute, take a second inhalation and repeats the steps 2-7 above.
Finally, replace the red cap.
Maximum daily dose
The recommended maximum daily dose of the Primatene MIST inhaler is 8 inhalations in 24 hours. It's advisable to see a doctor if you have more than two asthma attacks in a week.
Children under the age of 12 years should not use the inhaler. For younger teenagers, adult supervision is recommended.
Primatene Mist Improved Features
The new inhaler comes with improved features. While it uses the same active ingredient as the previous inhaler, it comes with hydrofluoroalkane (HFA 134a), which works differently from the old version that contains CFCs. Besides, the package contains a consumer insert that guides you on how to correctly use the new inhaler.
Orig3n DNA Tests: Nutrition, Fitness, Beauty, Vitamins Gene Testing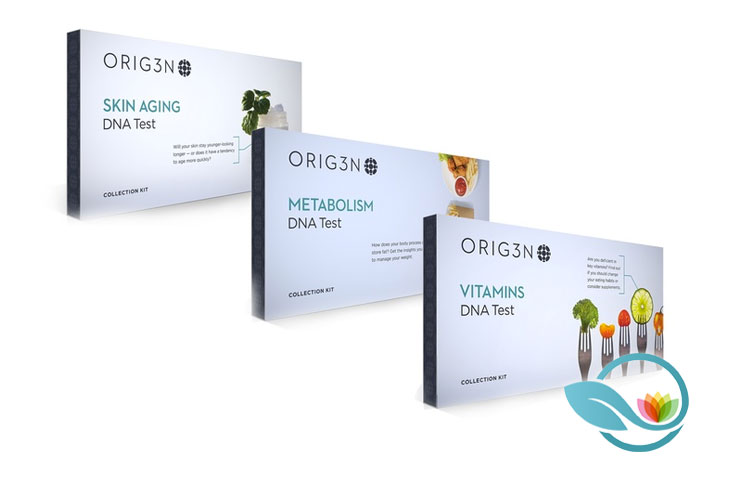 One of the best ways to realize one's health and wellness goals may be to understand one's body and to do that, men and women may need to know about their DNA. DNA tests have become a popular method to deciphering the code behind one's system and though most view DNA tests as being about ancestry, one company is bringing DNA tests to the health realm. With that, this review would like to introduce Orig3n DNA Test.
About Orig3n DNA
Orig3n DNA may be the way to take charge of one's future. As the product's website explains, the tests "uncover the links between your genes and how you may think, act, and feel. The more you know, the easier it is to reach your highest potential. The company offers various DNA tests, in areas such as fitness and nutrition, beauty, behavior, and child-development. With all the different tests that origin has to offer, users are bound to get the support that they need.
How Orig3n DNA Works
Before choosing a DNA test product, it is best to verify how it works. In this case, Orig3n is a simple and easy product, such as that it does not require any spit, any mess, and merely requires users to swab and send. Further, choosing one's DNA test is easy as well. Users just visit the website, choose their DNA test, the kit will be sent to one's home, and just follow the instructions and send the kit back.
Orig3n also takes users' samples seriously. That is to say, the samples never leave the Orig3n lab, privacy is the company's highest priority, and the tests provide users with insight that may be crucial for their health and wellbeing.
Personalized Results
Another prime reason to choose Orig3n DNA Test is that users receive personalized results. The personalized results provide users with information about their genetics, and users can view the information on their computers. Further, interpreting the results is easy as well. With these qualities, users can feel confident that Orig3n is the right decision for their needs.
Orig3n DNA Tests Summary
Overall, Orig3n is a unique way to care for one's health and wellness over the long term. The results enable users to gain insight about their health, predispositions, and the like and with that information, they can make decisions that are best for them and their needs. To learn more and to get started, just visit the Orig3n website today.
Patch Daily: Anti-Aging, B12 Energy, Metabolism and Multi-Vitamin Topical Patches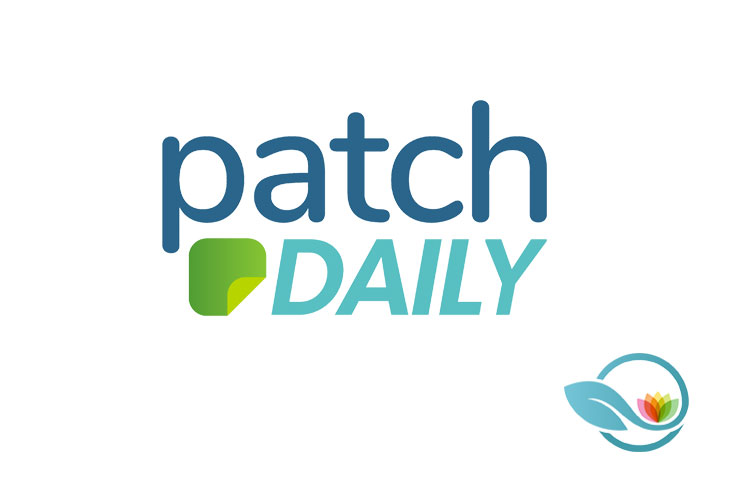 Taking care of one's health and wellness by eating well, exercising, and practicing mindfulness is one of the best things that men and women can do for themselves. Another popular addition to one's health routine is to add quality supplements to their lifestyle. Those who dislike capsules, though, have another option available – patches. With that, this review would like to introduce a product line that offers a range of patches that provide users with different qualities. Called Patch Daily, men and women can get the vitamin combinations they need, without having to take capsule or tablet supplements.
About Patch Daily
Patch Daily was founded by professionals in the pharmaceutical industry who have over 60 years of combined experience. The brand's patches are an easier and more convenient way to get their daily vitamin fix. The patches release vitamins and minerals through the dermal layer and into the blood stream, leading to optimal absorbability and prominent results, so long as users apply the patches to their routine on a regular basis and as directed. The patches are manufactured and produced in technology-forward facilities in Nevada that are equipped with modern technology.
Why Choose Patch Daily?
Patch Daily offers supplements that have been carefully formulated to provide men and women with the positive support they need for various areas, such as muscle health, cardiovascular function, and the nervous system. The patches are ideal for those who maintain an on-the-go lifestyle and are looking for products that they can count on, no matter how old they are.
Further, those who have never used vitamin patches before will find the direction on the brand's website quite useful. There are a number of patch options, such as:
Patch Daily Anti-Aging Ultra
Patch Daily B12 Instant Energy Plus
Patch Daily Metabolism Support
Patch Daily Multi-Complete
Patch Daily Summary
Overall, those who are looking for quality supplements that they can incorporate into their routine that are simple to use may want to consider Patch Daily. The patches are high-quality options that men and women can count on. To learn more and to place an order, just visit the brand's website today.