Keto Krate: The Monthly Ketogenic Diet Subscription Box with Snacks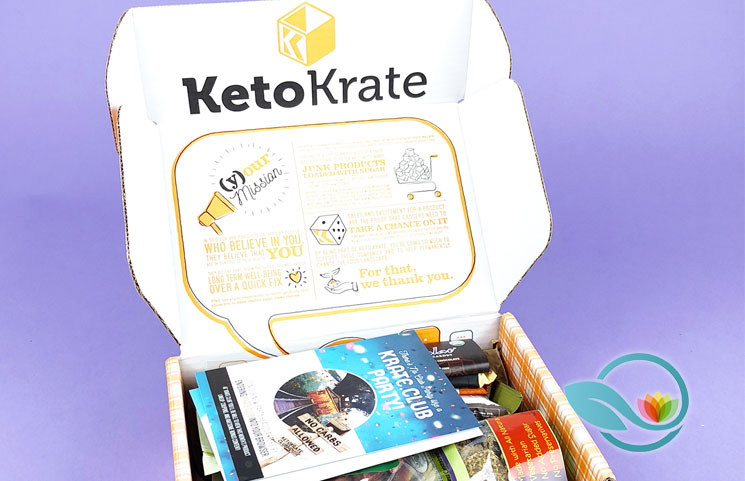 - ad -

Keto Krate is a subscription box that provides consumers with both sweet and savory keto snacks, as well as over $20 in coupon savings. Consumers can sign up for the subscription on the official website.
What is Keto Krate?
The keto diet is one of the most trending eating plans in the health industry today, as many celebrities rave about the success they've had on this regimen. While there are plenty of recipes online for meals, it is important to have healthy snacks to curb the appetite. Rather than having to shop around and add more preparation time to meals, Keto Krate has consumers covered.
Keto Krate already has over 10,000 subscribers with a 98% satisfaction rate and signing up for the program is relatively simple. The box allows consumers to have access to keto snacks that are found around the world, providing new options to consumers each month.
Every snack with Keto Krate have no more than 5 grams of net carbohydrates, but the website clarifies that the majority of the products are much lower in carbohydrates. Furthermore, the products contain absolutely no gluten or maltitol, and are easy to integrate into the user's existing routine.
Purchasing Keto Krate
The total monthly cost for the Keto Krate subscription is $39.99. Upon signing up on the website, consumers will have access to the Member Only Keto Shop, allowing them to purchase any of the previous keto snacks that have been available through the subscription. All of these orders come with free shipping, and there is no minimum quantity that the user needs to order for this promotion.
Consumers can skip a shipment, change how frequently their shipments are sent, or cancel at any time through the website.
Contacting the Creators of Keto Krate
Even with the information on the website, consumers may find themselves with other questions about the subscription. The customer service team doesn't have a phone number or email address, but there is a form that consumers can fill out on the contact page at shop.ketokrate.com/pages/contact-us.
Keto Krate Summary
Keto Krate provides a much easier way for consumers to get the snacks that they need during their healthier eating routine. Finding snacks that coincide with the rules of a keto diet can be difficult, especially considering how much research is needed just to find foods with minimal carbohydrates that aren't vegetables. The program expands the palette of the use with products from around the world and signing up for a subscription also provides the customer with access to the previous products offered.