New Sleep Study: Research Links High Carb Diets with Insomnia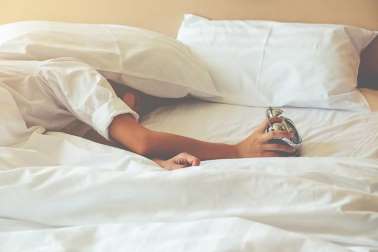 - ad -

The amount and quality of sleep can directly influence your quality of life. After all, sleep impacts your energy levels, focus, clarity, mood, and more. When it comes to the ability to sleep, one study suggests that there may be a connection between a high carb diet and that ability. The study, published in The American Journal of Clinical Nutrition, is titled High glycemic index and glycemic load diets as risk factors for insomnia: analyses from the Women's Health Initiative.
The study's objective is based on a hypothesis that higher glycemic index and glycemic load would be associated with greater odds of insomnia prevalence and incidence. The cohort study featured postmenopausal women participating in the Women's Health Initiative Observational Study from 1997 and 2001 and included a three year follow up.
According to the study, the results suggest that a diet high in glycemic index foods may be a risk factor for insomnia among postmenopausal women.
While the study is certainly interesting, it may be best to understand that it is not conclusive evidence. Further, the study involved a specific group of the population, postmenopausal women. Moreover, there could have been other factors influencing insomnia, such as predisposition, pre-existing sleep issues, and more.