New Study Reveals Dietary Supplements and Toxic Heavy Metal Contamination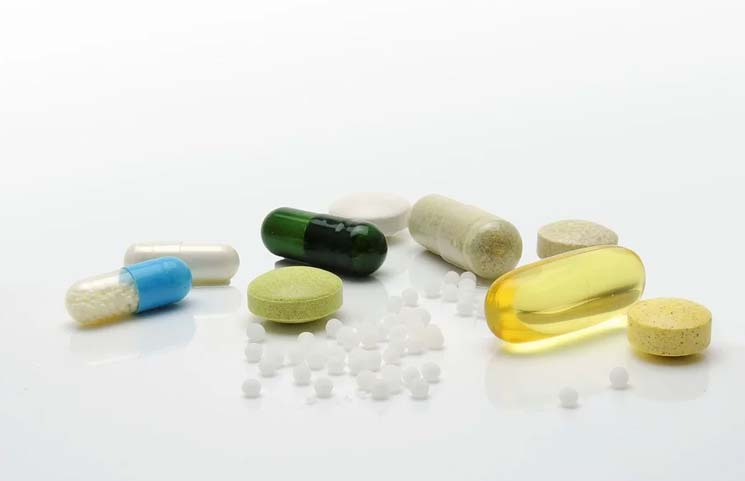 - ad -

According to a piece published in SAGE Journals, called, "Dietary Supplements Pose Real Dangers to Patients," professor and author, C. Michael White (PharmD, FCP, FCCP), alerted consumers of possible exposure to contaminants due the ingestion of dietary supplements.
More specifically, White stressed how much dependence has been created on dietary supplements, its associated implications, lack of regulation and addressed players who could make a positive difference. As per his viewpoint, there are far too many supplements with little FDA oversight. The main problem that is likely to arise from this rests in possible microbial and heavy metal contamination. Here's an overview of what White has shared thus far:
The Risks Applied
Microbial Contamination
Microbial contamination can happen either when supplements are grown, harvested or both. Such contamination not only degrades the product but can also pose a risk on one's health.
A study was referenced here, where of 138 dietary supplements, one or more types of fungi/mold/yeast were found in the likes of alfalfa, coriander, echinacea, garlic, ginkgo, juniper, etc. These organisms were supposedly growing on the products. Between 2017 and 2018 alone, 37 products containing said components were identified, with 199 events including 50 hospitalizations.
Some of the types of conditions one may witness when exposed to contaminants include appendicitis and liver abscesses and gastrointestinal mucormycosis to name the least.
Heavy Metal Contamination
Coming into contact with heavy metal contamination is a big concern, as it could lead to dementia, cognitive limitations, and brittle bones among others reports White. In a study where 121 dietary supplements purchased in Canada were investigated, 5% of them exceeded the upper limit for arsenic and 0.8% exceeded levels of mercury.
Such concerns were also witnessed in Ayurveda medicine products purchased online. Of 193 products, 20% housed increased levels of heavy metals; specifically, rasa shastra (41%) with higher median concentrations of lead and mercury than non rasa shastra products.
Unapproved Pharmaceutical Ingredients
When the FDA analyzed supplements between 2007 and 2016, the agency found that 776 of them had unapproved pharmaceutical ingredients, many of which were included in sexual enhancement, weight loss or muscle building products.
False Labelling of Active Plants
As more and more brands introduce the use of herbal medicine for natural healing, it has been found that most herbs have been mislabelled. For instance, the use of kava was at some point considered safe, until 93 cases of presumed kava-induced hepatotoxicity took place. It turns out that manufacturers were using other varieties of kava which contained a hepatotoxic constituent called flavokavain B.
Possible Solutions
Bearing all this in mind, White has called for an amendment that would require independent third-party (i.e. USP, NSG and ConsumerLabs.com) testing of samples before any product can hit the market. The nature of this approach is anticipated to reduce manufacturer's manipulation in test results. The call for strict regulations doesn't apply to higher officials only, as White calls out on consumers as well:
"The only other way to exact change is if consumers refuse to purchase products without independent third-party laboratory verification."
Elaborating on the other parties that can prevent bad supplements from hitting shelves, White also went on to urge pharmacies to sell products that can verify its overall quality. Finally, health professionals also need to play their roles, as per the author; specifically, in educating consumers of the issues that could arise from poor-quality solutions.