Fight Against Coronavirus: Surgical Masks to Help Prolong Pandemic's Spread Finds New Study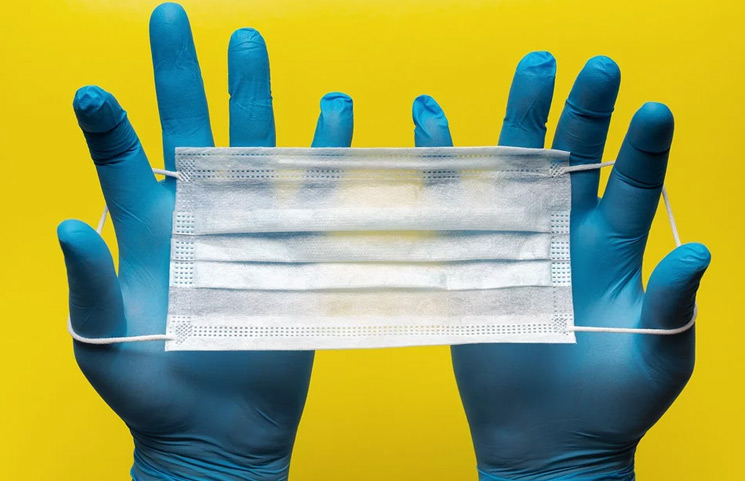 - ad -

On Friday, April 3, 2020, a new study found that wearing surgical masks may help prevent the spread of the coronavirus pandemic reports Maryland Today.
For the purpose of this study, a breath capturing device developed by University of Maryland School of Public Health's Dr. Don Milton was used. According to the claims made, a series of lab experiments found that when individuals wore face masks, the number of airborne viruses transmitted from infected individuals significantly reduced.
One thing that individuals need to bear in mind is that the results do not necessarily suggest that wearing masks can protect one from the pandemic, but rather indicates that those who are infected can prevent spreading their symptoms to those around them.
In a press release, Dr. Don reasoned that if this study was conducted and was found to be insignificant in normal times, then wearing a mask wouldn't matter so much. However, given the desperate times we are in today, if all it takes to limit the spread is to wear masks, then he strongly encourages everyone to do so. He also shared the following:
"The current study (along with earlier ones) shows, by contrast, that tiny, aerosolized droplets can indeed diffuse through air. That means it may be possible to contact COVID-19 not only by being coughed on but by simply inhaling the breath of someone nearby who has it, whether they have symptoms or not."
The study was led by Dr. Nancy Leung at the University of Hong Kong and supervised by both Dr. Cowling and Milton. The sample size was 246 individuals who were selected out of 3,346 individuals reported to have respiratory-related infections. Using the breath capturing device, the amount of virus exhaled was compared when individuals did and did not wear the masks.
Leung shared that in "111 people infected by either coronavirus, influenza virus or rhinovirus, masks reduced detectable virus in respiratory droplets and aerosols for seasonal coronaviruses and […] influenza," further adding that they made no difference for those with rhinoviruses.
While the study took place well before the pandemic broke out, it was argued that many of these viruses are similar in terms of particle size. For those who have been concerned about the inefficiency of surgical masks and were considering N95 masks, Milton noted that, "Personal Protective equipment like N95 masks […] are our last desperate thing we do."
To learn more about the study itself, click here.