Doctors Say Poor Diet is the Root Cause of Increased Covid-19 Mortality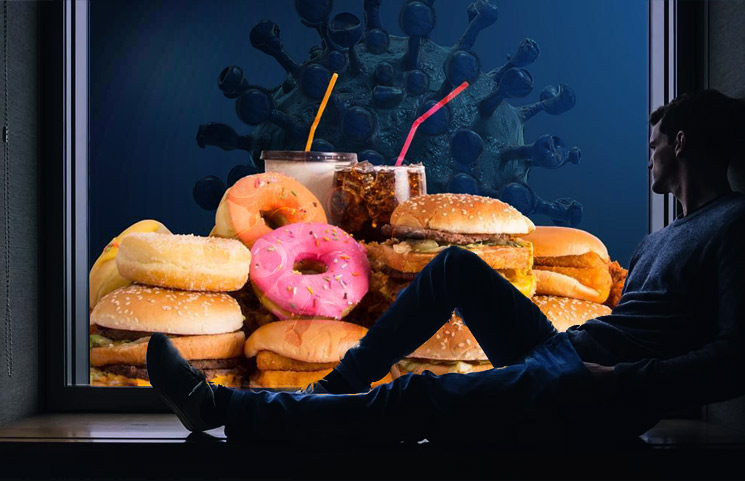 - ad -

More evidence that a poor diet is one of the main causes of increased mortality from Covid-19 has started to emerge, with a cardiologist blaming the food industry for allowing ultra-processed junk food to be considered as normal. In patients under the age of 50, it seems that obesity is the biggest risk factor of dying from the virus, says a new study conducted in March on 99 countries from all over the world and 14 states in the US.
What Did the Study Look For?
The research analyzed which are the risk factors, among which high blood pressure, chronic lung disease, diabetes, obesity and heart disease were include, that led to the most severe cases of the coronavirus. What it was discovered is that in people under 50, the biggest risk factor is obesity, whereas in the subjects over 65, in 70% of them it was high blood pressure, out of which half also had a heart disease. 60% of the participants under 50 to the study were obese, 18% had high blood pressure, 19% diabetes and 4% a cardiovascular disease. In the 50-65 age group, half of the hospitalized subjects were obese, whereas in those over 65, 40% were also having weight problems.
Proofs That a Poor Diet Increases the Risk of Dying from Covid-19 Are Rising
The evidence that a poor diet increases the risk of death from the new coronavirus is mounting, so doctors and researchers want the public to know this as soon as possible, also to impose new regulations on the food industry, banning advertisements and raising taxes. Here's what the British Medical Association's Honorary Vice President, Kailish Chand, said on Twitter:
"Not only would a massive public campaign on diet save lives it would change the course of our nation's health forever."
Meanwhile, the professor of paediatric endocrinology at the University of California, also a chairman at the Institute of Responsible Nutrition, Robert Lustig, said that:
"[Covid-19] does distinguish who it kills. Oher than the elderly, it's those who are black, obese and/or have pre-existing conditions. What distinguished these three demographics? Ultra-processed food. Because ultra-processed food sets you up for inflammation, which Covid-19 is happy to exploit. Just another way processed food kills. Time to rethink our menu."
Many Diseases Linked to Poor Diet
London-based NHS cardiologist Dr. Aseem Malhota said that type 3 diabetes, high blood pressure and obesity are all caused by a poor diet, and that the chances to die from Covid-19 are ten times higher in those suffering from one of these diseases. The good news is that people can reverse such conditions within only a few weeks of changing their diet. Here are Dr. Malhota's exact words on how a poor diet increases the risk of death from the new virus:
"Poor diet is the primary biological factor that's driving increased [Covid-19] death rates. I think from that perspective they [the food industry] will have to change. The question is whether they are going to wait for government to regulate, or are they going to get ahead of the curve and crackdown on this to shift the balance towards minimally processed foods and get rid of the ultra-processed foods."