SuperFat Nut Butters: Amazing Metabolism and Brain Booster for Energy?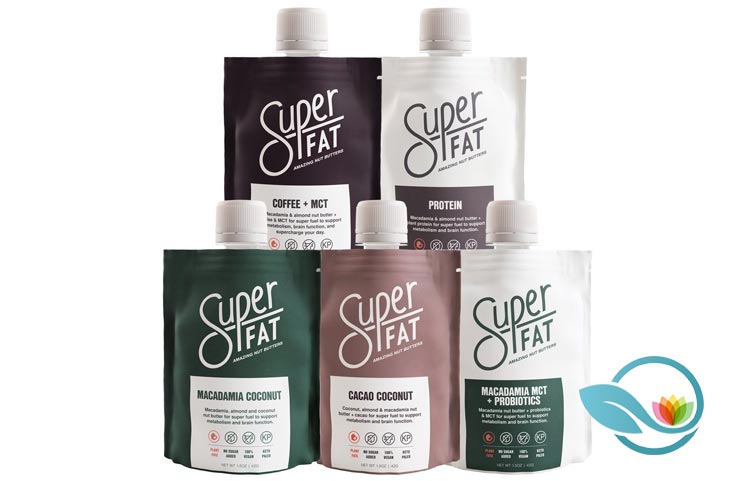 - ad -

When it comes to achieving a balanced diet, many have the wrong assumption as to what it means. In particular, a balanced meal is envisioned as a plate filled with carbohydrates, protein and vegetables. While this is the foundation, consumers need to think of the overall picture and this typically entails choosing foods that are high in vitamins and minerals and healthy fats.
In the past, society has created this poor image of fats, emphasizing that they are all bad. To the contrary, we need to distinguish the difference between the good (i.e. dietary fats) and the bad, where the former has the ability to induce energy production and cell growth, ensures safe bodily temperatures, supports in nutrients absorption, and many more.
This is where SuperFat, a brand devoted to offering a form of dietary fats, deserves the spotlight. The following review will expound on SuperFat in terms of its purpose, and its source of dietary fat.
What is SuperFat?
SuperFat is believed to be a result of realizing that health concerns such as obesity and diabetes were continuously on the rise. The overall goal is to free people of myths that a low-fat diet is the way to go and this has approached by choosing nuts as a source of dietary fats. Not to mention other factors such as functional ingredients, some protein and lowered net carbs.
Nuts as a dietary fat
Nuts are trusted as a dietary fat because of the several layers of health benefits attached. Sure, they are high in calories and fat, but what many do not know is that they carry a diverse vitamins and minerals portfolio, fiber and protein.
Another facet that makes nuts attractive is its antioxidants content, which serves as the foundation to the body's defense mechanism. Other possible benefits include aiding in weight management goals, regulating cholesterol levels, aiding in easing the effects of metabolic syndrome and many others.
What does SuperFat offer?
SuperFat currently offers four types of nut butters including the Cacao Coconut Nut Butter, the Coffee + MCT Nut Butter, the Macadamia Coconut Nut Butter and the Macadamia MCT + Probiotics Nut Butter.
On average, the fat content in each serving is roughly 22 grams, followed by low net carbs, relatively lowered sugar content, 5-7 grams of protein and rich source of fiber – all of which are part of SuperFat's goals of promoting wellness.
Some of the types of nuts and functional ingredients consumers can expect in the nut butters combined: coconut, almond, and macadamia, MCT and coffee for boldness of flavor.
Why Choose SuperFat?
Based on the analysis above, it is clear that SuperFat is based on a complete picture of what a balanced diet implies. Instead of focusing on what consumers already know, they've focused their attention on what's omitted, i.e. dietary fats.
Each product offered is said to be suitable for any type of diet, including keto, paleo, vegan, plant-based and even vegetarian. Another reason why one may retort to SuperFat is their ability to product an essential that is free of sugars or fillers, i.e. palm oils (high in saturated fat).
Besides the health aspects of SuperFat, the brand has provided their essentials in a relatively affordable manner. For a box of 10 of any of the nut butters, consumers can expect to invest anywhere between $34.95 and $39.95. Though one packet constitutes a serving, it is trusted as being deliciously nutritious.
To learn more about SuperFat's approach on dietary fats, click here.