Unbowed: Whey Protein, Pre-Workout, BCAA and Supplement Stacks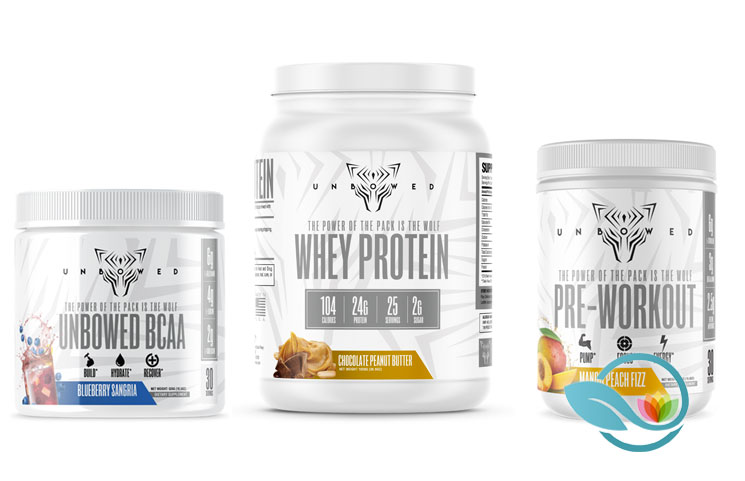 - ad -

Developing and maintaining a lean, trim, and good figure is not a simple process. It takes a steady fitness routine, dedication to a healthy diet, and strong mindset. Those who are looking to achieve their fitness goals may also want to add a fitness supplement to their lifestyle. With the right products, users may be well on their way to experiencing the results they are striving for. With that, this review would like to introduce a health brand called Unbowed that offers a number of products that could work well.
About Unbowed
Unbowed is a health and fitness brand that aims to challenge the traditional products on the market by helping men and women rediscover formulas that may be able to "awaken the wolf within." The brand's products are powerful and potentially effective solutions for those who are ready to power through their fitness routine and to develop a figure that they can be proud of. As the brand's CEO Christian Craig explains on the company website, "Sometimes being UNBOWED means standing up to the status quo, and sometimes it means standing up to yourself – turning your inner voice into a howl and awakening the wolf within."
The Workout Formulas
While the brand's website offers a number of products, there are a number that are geared toward health and fitness. The fitness-based formulas are:
Unbowed Grass-Fed Whey Protein
Unbowed Grass-Fed Whey Protein is a supplement that is free from artificial coloring and it features pure protein that is unprocessed. There is 24 grams of fat-digesting protein in this formula. Further, the product is loaded with beneficial nutrients, antioxidants, and amino acids. With a product such as this one, users may be able to develop lean muscle, mitigate hunger pangs, and experience the boost in nutrients and minerals necessary for a healthy quality of life.
Unbowed Pre-Workout
Unbowed Pre-Workout provides users with a boost of caffeine necessary to start one's workout right. The formula also includes L-Citrulline, which works to decrease fatigue, muscle soreness, and increases immunity, blood flow, and nitric oxide. The product also includes Beta-Alanine that can work to improve athletic performance, increase muscle mass, fight aging, and provide cognitive support.
Unbowed BCAA
Unbowed BCAA is a supplement that may be able to help users increase muscle growth, reduce muscle soreness, mitigate exercise fatigue, and that could prevent muscle breakdown. The BCAA in the product is a 3-in-one BCAA, hydrator, and glutamine. With the qualities that this product has to offer, users may be well on their way to achieving their health and fitness goals.
These products each have their own unique properties that may be able to offer users what they need to develop a figure that they can be satisfied with.
Unbowed Summary
Overall. Unbowed offers men and women with the health and fitness products that may be able to help users achieve their goals. The formulas are powerful, potent, and they are affordable as well. To learn more about the formulas and to place an order, just visit the brand's website today.