Study Shows Diabetics Life Span Can Be Increased by Eating a High Fiber Diet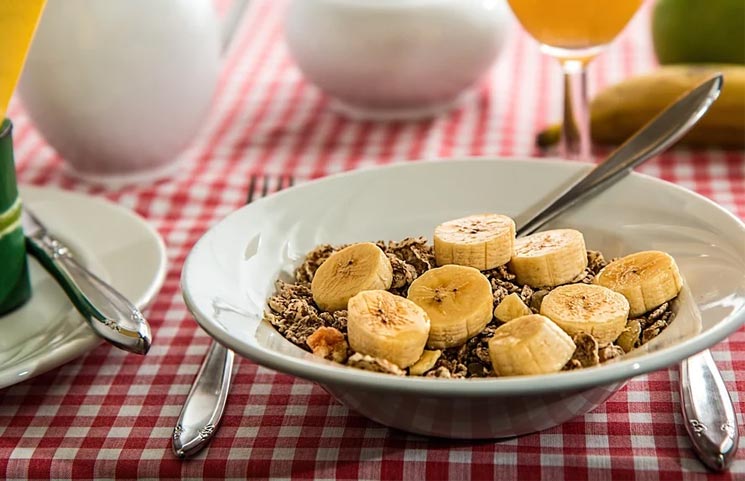 - ad -

According to 2 new studies from the New Zealand's University of Otago, diabetics who consume more fiber have an increased life expectancy. The data was gathered from 8,300 adult subjects suffering from diabetes, either type 1 or type 2. Dr. Andrew Reynolds and from the National Heart Foundation of the Department of Medicine and the lead author of one study says that diabetics consuming 35 grams of fiber a day present a 35% less risk of premature death.
Participants with Prediabetes
42 trials consisting of 1,789 adults with the same type 1 and type 2 diabetes and other subjects with prediabetes consumed more whole grains and fibers for least 6 weeks. The results of this research shown serious improvements in the control of blood glucose and cholesterol levels, plus reductions in the participants' body weight. This is what Professor Jim Mann, the senior author of the study, a Department of Medicine member and the Healthier Lives National Science Challenge director said about the studies:
"When our controlled studies confirmed the benefits of dietary fiber four decades ago, we never suspected that they would be quite so impressive. It has taken 40 years of research and these meta analyses to be able to show that this dietary treatment can have an effect as striking as that produced by medications."
Not All Fiber Foods are the Same
The second study revealed that not all fiber foods are the same. Whole grains are indeed a good source of fiber, but their health benefits decrease if they're heavily processed. This study involved type 2 diabetes patients and looked at what effects processed foods have when it comes to the benefits of whole foods. Mann explained that:
"Whole grain foods are now widely perceived to be beneficial, but increasingly products available on the supermarket shelves are ultra-processed."
Less Processed Whole Grains Helped with Weight Loss
The most advanced glucose monitors were used to record the blood glucose levels of the participants, once during the day and once at night, for 2 weeks. Improved blood glucose levels occurred after meals and especially after breakfast, when more whole grains had been consumed. Also, the subjects lost weight while eating the less processed whole grains, as opposed to when they were on the highly processed ones and they've shown no reductions in their bodyweight. The two studies, along with earlier research, prove consuming dark leafy greens, whole fruit, high fiber foods like whole grains, or legumes are beneficial for everyone, and crucial in the management of diseases like type 1 or type 2 diabetes, said Lead author Dr. Andrew Reynolds, National Heart Foundation Fellow of the Department of Medicine.