Reviewing the Best Fiber Supplements of 2019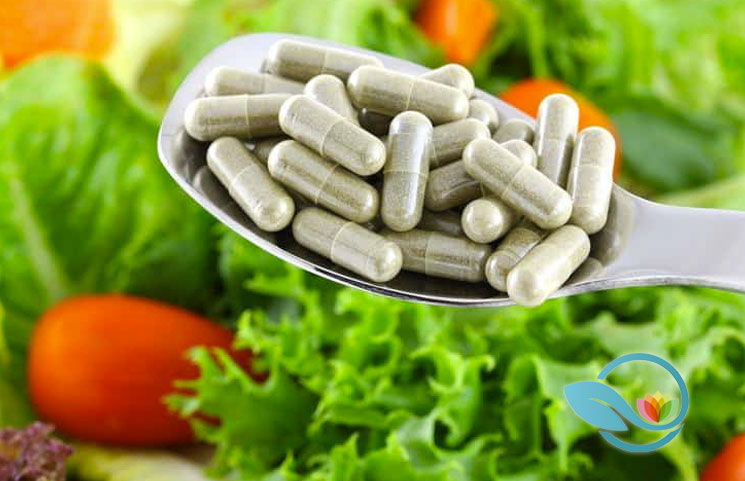 - ad -

Many people use fiber supplements to manage weight, reduce appetite, improve gastrointestinal health, or reduce the risk of chronic disease.
Increasing dietary fiber intake with a fiber supplement helps your body maintain good digestive healthy and regularity.
Fiber supplements are cheap, easy to use, and widely available online through Amazon and other retailers. Today, we're comparing the best fiber supplements of 2019.
Garden of Life Raw Fiber
Garden of Life has quickly grown a reputation for offering high-quality supplements – including their popular vegetarian protein powders. Their Garden of Life Raw Fiber supplement is USDA Organic Certified.
Our favorite part of Garden of Life Raw Fiber, however, is that it uses 15 (!) different sources of fiber in its formula, including quinoa, chia seeds, coconut fiber, pumpkin seeds, and more. To enhance gut health even further, Garden of Life Raw Fiber contains a strong dose of the probiotic bacterium bacillus coagulans. The formula is sweetened with stevia which, although natural, isn't preferred by everyone.
If you want a fiber supplement that gets a strong dose of fiber from multiple sources, then the Garden of Life Raw Fiber supplement is an excellent choice. It's more expensive than many other fiber supplements listed here ($22 on Amazon for an 803g, 30 serving container). However, it's also got much more than the average fiber supplement.
Manitoba Harvest Organic Hemp Pro Fiber
Manitoba Harvest's Organic Hemp Pro Fiber contains a blend of protein and fiber sourced from just a single ingredient: raw milled hemp protein, which has roughly equal amounts of protein and fiber content. Each scoop of the powder offers 11g of protein, 13g of fiber, and a blend of 27g of omega 3, omega 6, and omega 9 fatty acids.
Most other fiber supplements on this list offer fiber doses between 3g and 5g. Manitoba Harvest blasts these supplements out of the water with its 13g dose of fiber – not to mention the other ingredients. Even taking a half scoop dose allows you to get more fiber than many other leading brands.
Despite being one of the best fiber supplements on the market, Manitoba Harvest's Organic Hemp Pro Fiber remains relatively affordable. However, if you're already taking a protein powder, or if you just want fiber and nothing else, then this may not be the right choice.
Viva Naturals Psyllium Husk Powder Organic
Many of today's biggest fiber supplements use psyllium husks as their fiber source. Viva Naturals does it better than most of its competitors, however, offering a supplement with no flavorings or additives: just organic psyllium husk powder at a very reasonable price.
Viva Naturals also claims to use a unique extraction process for its psyllium powder. Viva Naturals isolates the fibrous outer coating from the seed fragments, then gently crushes the husks without the use of chemicals. The end result, according to Viva Naturals, is an "exceptionally smooth powder" that can easily be mixed into liquids.
The Viva Naturals Organic Psyllium Husk Powder is USDA Organic Certified. You can get a 1.5 pound bottle with 136 servings (!) for just $17. Each serving delivers 4g of dietary fiber, or 16% of your Daily Value. Viva Naturals recommends taking 1 serving 1 to 3 times per day as needed.
Optimum Nutrition Fitness Fiber
Fitness Fiber from Optimum Nutrition uses six different fiber sources and has an unflavored formula. It's marketed more towards fitness enthusiasts, as Optimum Nutrition is best known for its protein powders and preworkout supplements.
However, the fiber content can obviously be enjoyed by anyone.
There's five grams of dietary fiber in each serving. A bottle (30 servings) is priced at around $20 from Amazon.
Benefiber
Benefiber is one of the best-known (and bestselling) fiber supplement brands available today. The supplement's fiber is sourced from wheat dextrin, which is a natural by-product of the wheat plant manufacturing process. That wheat dextrin has been processed to remove as much gluten as possible. As a result, the fiber is certified gluten free because it contains less than 20 parts per million of gluten.
Although Benefiber is technically gluten free, it's not the best choice for those with celiac disease or a wheat allergy. For everyone else, however, Benefiber dissolves easily and completely into foods and beverages. Many people bake it into baked goods, for example, and other prepared foods as an easy way to up their fiber intake.
Benefiber is also particularly popular among type 2 diabetics. Because the supplement only contains soluble fiber, it may work better for managing blood sugar levels.
Sunergetic Psyllium Husk
Sunergetic Psyllium Husk is an encapsulated fiber supplement, making it different from most other supplements on this list, which come in the form of a powder. Each capsule of Sunergetic's Psyllium Husk (240 capsules per container) contains 725mg of fiber.
One drawback is that the capsules are made of gelatin – not veggies. You will also need to take 6 capsules per day to get a similar dose to other fiber supplements above (6 capsules x 725mg per capsule = 4.35g). However, if you just want to add a little bit of fiber to your diet and appreciate the convenience of a capsule, then the Sunergetic Psyllium Husk supplement may be the perfect choice.
Citrucel
Along with Benefiber and Metamucil, Citrucel is one of the three best-known major fiber supplement brands on this list. Citrucel is the rand name for a soluble fiber called methylcellulose, which comes from the natural cellulose that makes up the structure of plants.
You can find Citrucel with SmartFiber in capsule or powder form. If using the powder, please note that Citrucel only dissolves in cold liquid – not hot liquid. It's also used as a thickener or emulsifier in the cooking world. Each serving of Citrucel powder contains about 2g of fiber, while each two caplet serving contains 1g of fiber.
If you have had trouble with bloating and gas from taking a psyllium supplement, then Citrucel may be the right choice for you.
Now Psyllium Husk Caps
Like the Sunergetic Psyllium Husk supplement above, Now Psyllium Husk Caps offer convenient psyllium in a capsule form. Each capsule contains 500mg of formula, which works out to about 1.1g of fiber in a three capsule serving.
As with the Sunergetic capsule supplement, you need to take quite a few capsules to get an equivalent dose to the fiber supplements above. The recommended dose of fiber is around 25 to 40g per day. If your intake is already low, then you're going to use a lot of Now Psyllium Husk Caps. However, if you're looking to increase your fiber by a small amount and appreciate convenient capsules, then this may be a good choice.
Metamucil Daily Fiber
Metamucil is arguably the most recognizable fiber supplement in the world. It's advertised prominently across TV and online. The classic Metamucil formula uses psyllium husk powder, similar to many of the fiber supplements above. Additionally, a standard-sized tub of Metamucil contains over 1,000g of fiber, which is enough to cover your daily recommended fiber intake for a month if you got no additional fiber in your diet whatsoever.
Despite the largest size, Metamucil is one of the cheapest options on this list, providing great value for a lot of fiber.
There are some drawbacks that have caused Metamucil to slide further down our list. The supplement uses both natural and artificial flavoring, for example, along with the artificial synthetic sweetener aspartame and a dye called Yellow 6. While these ingredients have all been approved by the FDA as safe, some health-conscious customers may want to avoid them.
Revly Vegetarian Inulin Fiber Gummies
If you don't like powdered or capsule fiber supplements, then Revly's Inulin Fiber Gummies may be the right choice for you. The supplement contains 90 gummies that get their fiber from inulin derived from chicory root.
Surprisingly, there are six grams of soluble fiber in each three gummy serving – the equivalent of taking 10-12 capsulated fiber supplements.
Each gummy has 1g of sugar. The gummies also contain no insoluble fiber. However, for those looking for a tasty and easy way to add fiber to their diet, Revly's Vegetarian Inulin Fiber Gummies may be the right choice.
Yerba Prima Psyllium Husks Powder
Yerba Prima's Psyllium Husks Powder is the first fiber supplement on this list that claims to be "doctor recommended". Each serving contains 4.5g of dietary fiber, including 3.5g of soluble fiber and 1.0g of insoluble fiber.
Yerba Prima recommends taking one serving per day and then increasing to three servings. The fiber, as you may have guessed from the name, is sourced from psyllium husks. The psyllium husks are not organic.
However, the supplement is made in the United States, gluten-free, and non-GMO.
Phillips Fiber Good Gummies
Like the Revly fiber gummies above, the Phillips Fiber Good Gummies are ideal for those who don't like powder or capsule fiber supplements. The tasty gummies contain 88g of inulin in each 4 gummy serving, giving you 8g of soluble fiber (and no insoluble fiber) in each serving.
A 90 gummy bottle of Phillips Fiber Gummies is priced at around $23 on Amazon, giving you about 23 servings with 8g of fiber. However, Phillips claims that just two gummies twice per day can help users support regularity and boost fiber intake, so you can lower the dosage and increase the number of servings (most other fiber supplements use a 4g of fiber serving size anyway).
Our Rankings
At first glance, you might think all fiber supplements are roughly the same: after all, they're all designed to give you a dose of fiber ranging from 500mg to 5,000mg per serving.
After a little research, you'll quickly learn this isn't true. Fiber supplements vary widely. Our rankings, compiled over dozens of hours of debate and research, took all of the following factors into account:
Fiber Source: Most fiber supplements get their fiber from one of three different sources, including psyllium, wheat dextrin, or methylcellulose. Each source has its own unique benefits. Some supplements, including the top-ranked fiber supplement on our list, used more than 15 different sources of fiber.
Price and Value: Fiber supplements are generally very affordable. However, as with any supplement, there are always going to be some fiber supplements that are overpriced and others that are so cheap they use low-quality ingredients.
Mixability: For powder fiber supplements, you want good mixability. Most of the top-ranked powder fiber supplements had very strong mixability ratings.
Ease of Use: For all fiber supplements, ease of use is crucial. Nobody wants to take 12 chunky fiber capsules per day just to get their basic minimum recommended dose of fiber, for example. Nobody wants to taste chalky, unpleasant chunks when drinking a glass of water because the powder didn't mix well.
Delivery Type: Generally, powder fiber supplements have a higher dose than capsule and gummy fiber supplements. However, we also recognize that not everyone likes taking fiber in powder form, or that they don't like the taste. We took delivery type into consideration with our rankings while still displaying multiple fiber supplements in the form of powders, capsules, and gummies.
Other Nutritional Value: Some of the fiber supplements listed above contained probiotics. Others contained protein. Some people just want a basic fiber supplement, while others appreciate a full spectrum of benefits.
Other Ingredients: Some fiber supplements were unsweetened and unflavored. Other supplements used artificial sweeteners and artificial dyes. Some used stevia. Some contained fillers or additives. We emphasized pure fiber supplements with minimal other ingredients.
Who Should Use Fiber Supplements?
Fiber supplements are used by those who aren't getting enough fiber from fruits, vegetables, and legumes in their diet. The American Heart Association recommends eating 25 to 30 grams per day of dietary fiber, although other organizations claim men should aim for around 38 grams per day. Intake also varies with age.
Fiber supplements may also be used by those who have gastrointestinal issues, constipation, indigestion, bad regularity, and other issues. In some cases, these issues are linked to poor fiber intake.
Research indicates that fiber supplements can reduce the risk of chronic diseases like type two diabetes and heart disease. Some diabetics also take fiber supplements to help regulate blood sugar levels.
Benefits of Fiber Supplements
Fiber has been extensively studied. Researchers have verified that fiber is a crucial part of a healthy diet. That's why most government health organizations worldwide recommend a dose of 25g to 38g of fiber per day, depending on your age and gender.
Despite the importance of fiber, most of us don't get enough of it. That's a problem, because fiber has been shown to prevent cancer and heart disease and lower cholesterol levels, among other benefits.
The food we eat contains two kinds of fiber, including water-soluble fiber (which dissolves in water) and insoluble fiber (which does not dissolve in water). Soluble fiber will be digested by bacteria in the gut, leading to a healthy gut microbiome. The human body has several hundred trillion gut flora in its digestive tract. These bacteria help the body flourish.
Soluble fiber can be found naturally in nuts, seeds, beans, fruits, vegetables, oat bran, lentils, and more. When you eat these foods, the soluble fiber draws water from your body and turns the fiber into a gel, slowing digestion.
Insoluble fiber, meanwhile, can be found in whole grains and vegetables. This type of fiber bulks up the stool. It does not attract water: it simply bulks up in your digestive tract, helping foods pass through your intestines more quickly.
It's recommended that you gradually increase fiber doses over time, starting small (say, 4g of fiber per day) before raising your dosage to 8g or 12g of fiber per day: the bacteria in your gut need time to adapt to the change. The bacteria in your gut are crucial for all types of health benefits. They've been linked to improved brain function and immune response, for example, as well as better blood sugar management and weight control.
Plus, the healthier your gut microbiome is, the easier it will be to extract nutrients from the foods you eat. Most nutrients get absorbed into the bloodstream quickly. By the time they reach your intestines, your intestinal bacteria are the "last in line" in the GI tract to absorb the nutrients they need to thrive. Fiber helps nutrients reach the large intestine to deliver maximum nutritional value. This raises levels of healthy prebiotics and probiotics in the digestive tract, which can positively or negatively affect the ratio of lean body mass to body fat.
Fiber has also been extensively studied for its ability to manage blood sugar levels. Different types of fiber can affect digestion in different ways. However, high-fiber foods also tend to have allow glycemic index. Even vegetables high in natural sugars – like sweet potatoes, beets, carrots, and parsnips – will not cause a significant rise in blood sugar levels. Because of the high fiber content, it takes a long time to digest these foods.
Meanwhile, low-fiber foods tend to be higher on the glycemic index. The lack of fiber content helps your body digest them more quickly, creating potentially harmful blood sugar spikes.
Because of the effects of fiber on the glycemic index of foods, many doctors recommend patients with type 2 diabetes take a fiber supplement or increase their fiber intake. Fiber can significantly improve the body's ability to manage blood sugar.
Fiber has also been studied for its weight loss benefits. One reason why fiber is prized for weight loss is because it takes up space in the stomach. It tricks the body into feeling satiated, sending the signal to your brain to stop eating – despite the fact that fiber passes through the body without increasing caloric intake.
The weight loss benefits of fiber have been observed in multiple studies. In a study mentioned here, for example, women were randomly assigned to follow two diets, including a standard low-fat diet and a diet where dieters where allowed to eat as many high water content fruits and vegetables as they wanted. Both groups lost weight, with the low fat group losing 14 pounds on average and the other group losing 17 pounds. The women eating the fiber-rich fruits and vegetables ate more food by volume, but consumed fewer total calories and never felt hungry, leading to the difference in weight loss results.
Some diet pills also use a substance called glucomannan, which is a type of water-soluble fiber derived from elephant yam. This fiber has a unique ability to absorb up to 50 times its own weight in water. If you take glucomannan with a glass of water before a meal, it will expand in your stomach, increasing satiety and helping you eat less. Most fiber has a similar ability, but glucomannan is particularly powerful.
The weight loss benefits of glucomannan fiber supplements were observed during a 5-week trial with 176 overweight participants following a low-calorie diet. The participants were split into two groups, with one group taking a glucomannan supplement and another group taking a placebo. The glucomannan group dropped about 6 more pounds than the control group.
This study published in The Journal of Nutrition in 2000, meanwhile, confirmed that dietary fiber can significantly increase satiety. Dietary fiber not only helps us feel fuller, but that feeling of fullness lasts longer.
We mentioned above that higher fiber intake was associated with healthier gut bacteria. An abundance of gut bacteria is associated with a leaner Body Mass Index, as observed in this study.
Could fiber really help prevent chronic disease? Research suggests that fiber could reduce the risk of heart disease by positively affecting cholesterol levels and other health markers associated with heart disease.
Have you ever heard that adopting a plant-based diet can increase heart health? Fiber appears to be at least part of the reason behind this effect. Plant-based diets rich in fruits and vegetables tend to have higher levels of fiber, and this fiber can positively affect cholesterol levels and lower the risk of heart disease.
Meanwhile, the World Cancer Research Fund recommends eating a fiber-rich, plant-based diet to lower the risk of developing cancer. They note that fiber is particularly valuable at preventing bowel cancer.
The cardiovascular disease-fighting benefits of fiber have also been observed in this study. A separate study, meanwhile, showed that a plant-based, fiber-rich diet could lower blood pressure and triglyceride levels, reducing the risk of coronary heart disease. If you need further proof, read this study by the National Institutes of Health that tracked the dietary habits of 50,000 Japanese men and women over a 14-year period. Men and women with more fiber in their diets were less likely to develop cardiovascular disease.
Side Effects of Fiber Supplements
Fiber supplements generally use only natural ingredients. However, just because something is natural doesn't mean it's free from side effects.
The most commonly-reported side effects of taking a fiber supplement are bloating and gas. These effects are particularly common for those who had limited fiber intake and then started taking a fiber supplement. As your gut microbiome catches up, your body should adjust to the higher fiber intake.
Gradually increase your dose over time to give your gut bacteria time to catch up. Or, take a probiotic supplement to increase your gut bacteria diversity. Consider spreading out your fiber dosage in two or three separate portions per day.
Recommended Dosage
The average person in a western country gets about 15g of fiber per day. Most government organizations and health groups recommend a much higher dosage, however.
The American Heart Association's Eating Plan, for example, recommends that your total dietary fiber intake should be 25 to 30 grams per day from food. They specifically recommend getting that fiber from food – not supplements. However, since many people have trouble eating enough veggies and fruits to get that much fiber, using a supplement is better than not getting enough fiber at all.
A study reviewing randomized controlled trials on fiber supplements to reduce heart disease, meanwhile, found that the average dose used across 24 different studies was 11.5g of fiber supplementation per day. The results of these studies indicated that the 11.5g dose, on average, was an effective way to reduce blood pressure.
Keep in mind that fiber supplements do not contain 100% fiber by weight: a 10g scoop of a fiber supplement powder will not necessarily contain 10g of fiber. Check the nutritional label to ensure you're getting the desired dose.
FAQs About Fiber Supplements
Q: Can fiber help me lose weight?
A: There's plenty of evidence that fiber can help you lose weight. We mentioned several fiber weight loss studies above. In addition to regulating blood sugar and improving cardiovascular health, fiber can be an effective appetite suppressant. Fiber increases satiety, expanding in your stomach to make you feel fuller.
Q: Can fiber help with constipation?
A: Fiber has been studied extensively for its ability to reduce constipation. When used at the correct doses, fiber can help consolidate your stool, pushing it through the digestive tract more easily.
Q: Can fiber help with diarrhea?
A: Fiber increases the thickness of stool, making it a popular supplement for those with diarrhea. Hospitals will frequently recommend supplemental fiber to patients struggle with diarrhea, for example. Fiber can also help restore healthy populations of gut bacteria.
Q: Should certain people not take a fiber supplement?
A: We always recommend talking to a doctor before taking a fiber supplement – or any supplement for that matter. Generally, fiber is well-tolerated by most patients. However, you may want to start with a small dose before gradually increasing it to avoid any side effects.
Q: Do I need to take a fiber supplement while on a keto diet or other low carb diet?
A: Some keto and low carb dieters may want to check their fiber intake to see if they need to take a fiber supplement. Keto-friendly foods like spinach and kale are rich in fiber. However, if you're relying on foods like bacon, chicken, cheese, and coconut oil for most of your fat and calories, then you may not be getting enough fiber.
Q: Which foods have the most fiber?
A: Fiber-rich fruits include bananas, oranges, apples, mangoes, strawberries, and raspberries. Fiber-rich vegetables include carrots, beets, broccoli, collard greens, spinach, swiss chard, artichokes, and potatoes (russet, red, and sweet). Whole grain breads, nuts, brown rice, beans, legumes, and certain cereals are also rich with fiber.
Q: How much fiber do I need per day?
A: The American Heart Association recommends about 25 to 40g of total dietary fiber per day. The average person following a western diet, meanwhile, gets about 15g of fiber per day, which is why fiber supplements are popular.
Q: How does fiber work? What does it do?
A: There are two types of fiber, including soluble fiber (which absorbs water) and non-soluble fiber (which does not absorb water). Soluble fiber will soak up water from your digestive tract, turning the fiber into a soft, mushy substance in the digestive tract, while insoluble fiber hardens stool. Both types of fiber can increase digestive regularity, reduce constipation and diarrhea, and improve your GI health in various ways.
Final Word
Fiber supplements are some of the most popular supplements in the world today. Most people in western countries get about half the daily recommended amount of fiber. Taking a fiber supplement may improve your health in various ways, increasing feelings of fullness, improving digestive regularity, reducing the risk of heart disease, and controlling blood sugar, among other potential benefits.