Sambazon Acaí: Nutritious Organic Açaí Berry Juices, Drinks and Snacks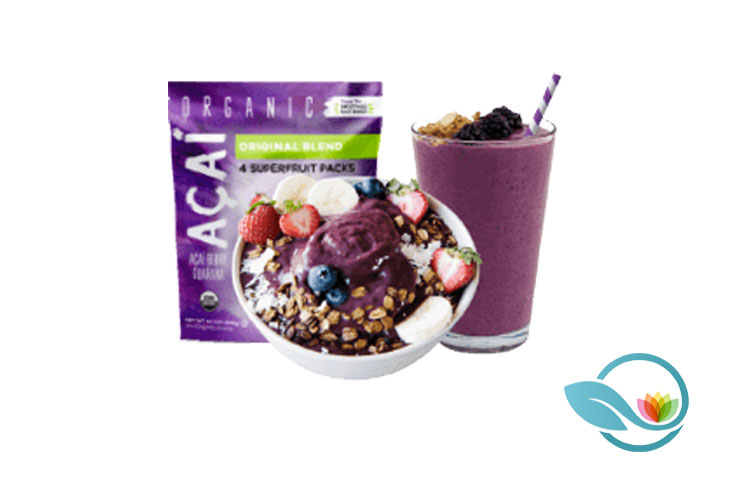 - ad -

Sambazon Açaí is a line of products from Sambazon that provides consumers with nutrients in the açai fruit. These products are available from the official website or in participating retail locations.
What is Sambazon Acaí?
Finding nutritious snacks is part of a balanced diet, but every company that creates these options is not the same. Sambazon, for example, offers a "win-win" option for consumers, distributing the omegas that are found in the açai fruit, while helping to protect the rainforest. They have infused multiple common snacks with this treat, so any consumer can feel good about this ingredient in their diet.
Along with being a delicious flavor, Açaí is a natural source of substantial levels of Omega 3, Omega 6, and Omega 9. The fatty acid levels found in Açaí are close to what is found in olive oil, making it beneficial for consumers that want to support the health of their heart, brain, skin, and hair.
Sambazon Products
Superfruit Packs
The Superfruit Packs allow consumers to thaw out and blend up these mixes for smoothies or a delicious topping for another food. These packs contain guarana, giving the user a boost of stamina and focus, and it includes some of the same components found in caffeine and chocolate for energy, and each pack has 1mg of natural caffeine, which is equivalent to barely a small sip of coffee.
Energy Drinks
The Energy Drinks come in four flavors, with one low-calorie option. With these drinks, consumers get more of an energy boost than the Superfruit Packs and can drink them without any preparation.
Fresh Juices
The Fresh Juices are a good option for consumers that want the nutrition without an energy boost. They are available in 10.5-ounce or 32-ounce bottles. This juice's freshness should last about 7 to 10 days after being opened, as long as it is refrigerated.
Frozen Sorbet
Frozen Sorbet lets consumers have açai in a form that is similar to ice cream, but with substantially less sugar. The product can be kept in the freezer, though there's only the original flavor at the moment.
Frozen Desserts
For consumers that want an option with less dishes, there's the Superfruit Açaí Bites. With the açai berry sorbet at the center, this dessert is coated in solidified chocolate on the outside.
Contacting Sambazon
Even with the information online, consumers may find themselves with other inquiries. Consumers can either fill out the online form on the Contact section of the website, or they can call 1-877-726-2296 to speak with a representative.
Sambazon Acaí Summary
Sambazon is providing the nutrients of the açai fruit in many different forms. All of the products are perishable but can be found easily in stores like Target and Kroger. With their charitable efforts for the rainforest, consumers can feel confident about the company they invest in.