Genius Juice to Appear on Shark Tank TV Show, Feature Whole Coconut Smoothies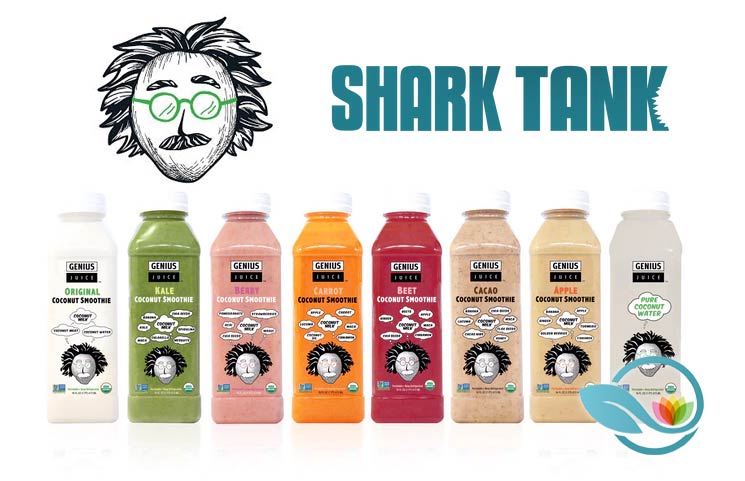 - ad -

The founders of coconut smoothie brand Genius Juice will appear on the Shark Tank episode showing on January 19, 2020. The episode, which will air nationally at 9 PM/8 PM Central time, is expected to gather the average 3 to 4 million viewers.
Alex Bayer, the Founder, and CEO of the brand shared in Bevnet news release his excitement about appearing on the show. He stated,
"We couldn't be more excited to be airing and the exposure is massive for our brand and product on a national platform like Shark Tank. We are very grateful for the opportunity."
He continued,
"We have been preparing for this and are ensuring that we are well stocked with product in anticipation for a big boost in online sales both on our website and Amazon.Com. Also, we should see increased demand with our retail partners since customers will be going into the stores requesting Genius Juice."
About Genius Juice
Genius Juice is a coconut smoothie brand whose products are made out of the meat of the coconut and the juice. In addition to the coconut meat and juice, the smoothies contain additional ingredients for fuller, refreshing, and delicious flavors. The smoothies are flash pasteurized using a gentle thermal process.
As the brand explains on its website, the pasteurization process ensures that customers experience the most benefits from the coconut smoothies. Keep in mind that the smoothies should always be refrigerated.
Genius Juice Smoothie Selection
The brand offers several smoothie options, which are as follows:
Genius Juice The Original Whole Coconut Smoothie
The Original Whole Coconut Smoothie is an organic and creamy smoothie that features a combination of coconut water and organic coconut meat. Every bottle features a wholesome and refreshing beverage. There are 4.3 grams of MCTs per bottle, 4 grams of good fats per bottle, and it has no added sugars, gums, or preservatives.
Genius Juice Turmeric Coconut Smoothie
The Turmeric Coconut Smoothie is a lightly-spiced smoothie that contains organic coconut water, organic coconut meat, organic turmeric, organic ginger, organic vanilla extract, organic cinnamon, and organic black pepper. The beverage also is rich in potassium good facts, MCTs, and electrolytes. It has 4.3 grams of MCT and 4 grams of good fats per bottle.
Genius Juice Mocha Coconut Smoothie
Genius Juice Mocha Coconut Smoothie is a decadent coconut smoothie that is made out of organic coconut water, organic coconut meat, organic cocoa powder, organic coffee extract, organic vanilla extract, and Himalayan The beverage is also rich in potassium, electrolytes, good fats, MCTs, and contains 4.3 grams of MCT and 4 grams of good fats per bottle.
These beverage options can be found on the brand's website.
Genius Juice Conclusion
Overall, those who are looking for delicious, unique, and fulfilling coconut smoothie beverages may want to check out Genius Juice. Not only that, but the Shark Tank episode featuring the brand is bound to be insightful.