New Nutrient Survival Revive Therapy and Immune Boost Drink Mix Packets Launch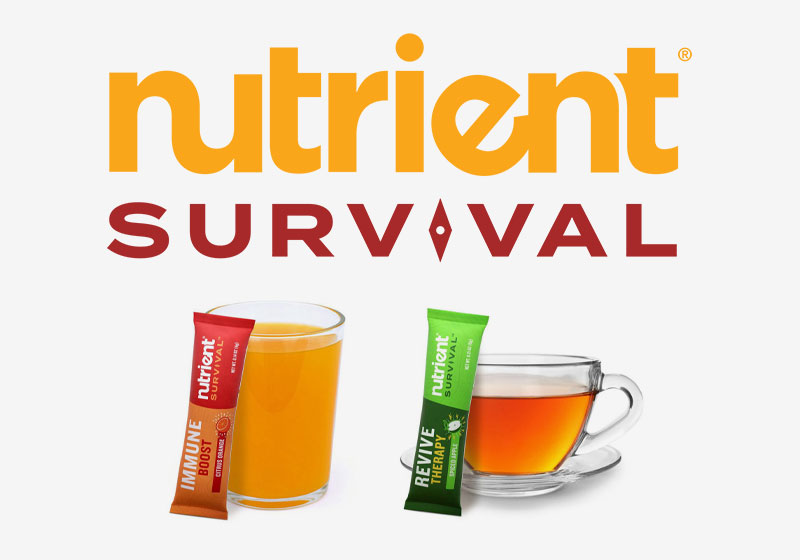 - ad -

Nutrient Survival, the emergency food and beverage technology end-to-end start-up, has announced a new line of products named Revive Therapy and Immune Boost. The products come in beverage mix packets. Nutrient Survival has an immunity-boosting packet for every season.
Eric Christianson, the CEO of Nutrient Survival, had this to say about the launch:
"The threat of viruses has never been greater for us, even as we learn to make changes to our everyday lives to keep ourselves and others safe. We just had to do more to help people defend their bodies by bringing together our proprietary blend of essential nutrients and other powerful ingredients in these new drinks to support boosting immunity and help with symptom recovery."
Immune Boost Formula Is Packed with Vitamins
The Immune Boost formula is for proactive people to use every day, as it contains all the necessary nutrients to help the body's natural defense system function properly. These nutrients are the vitamin B complex for increased energy, also vitamins A, E, and C. Other ingredients are green and ginger tea for stronger immunity, magnesium to increase the muscles' strength, zinc for the immune system, and quercetin to reduce inflammation.
Revive Therapy Formula for Recovery
The other formula called Revive Therapy is for when the symptoms of the disease are starting to appear, as it has been developed for fast recovery. It contains cranberries for a strong immune system, zinc to cure a sore throat, myrrh for pain relief, Beta-Caryophyllene (BCP) for reducing inflammation, also vitamins A, C, and E because they're powerful antioxidants.
Low-Calorie and Free of Artificial Sweeteners
Both formulas have only up to 10 calories. They're also made free from any GMOs, artificial sweeteners, preservatives, and gluten. The packets need to be mixed with 6-8 oz. of water, shaken, and enjoyed. Immune Boost packets contain 30 servings and cost $42, whereas the Revive Therapy can be purchased for $30 and contain 10 servings. They can be purchased from the official NutrienSurvival.com website.