ONE PRO Nutrition: Whey Protein Collagen, Hydro Energy Drink Mix and Gels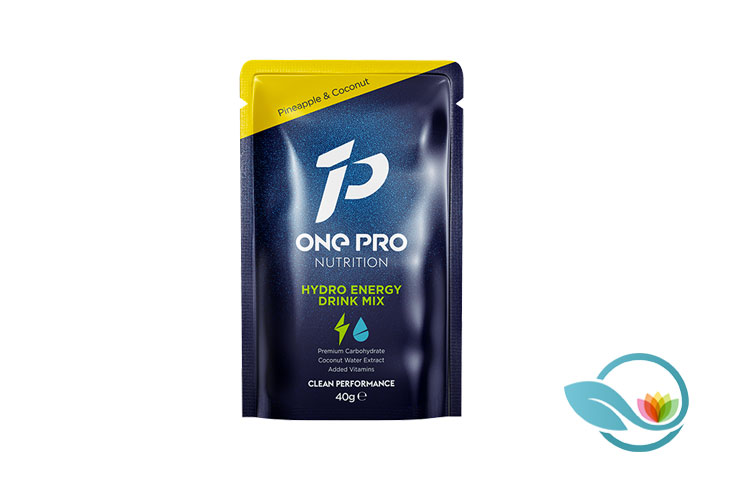 - ad -

What Is ONE PRO Nutrition?
When it comes to any form of physical training, fueling the body with essential nutrients becomes a fundamental step. Said consumption is what helps muscles undergo recovery, boosts one's energy levels, and ensures that one's goals are met. This is what ONE PRO Nutrition appears to be founded on.
In particular, founder, Matt Prior has devoted to playing cricket and, in this experience, realized the importance nutrition had in his performance. With the help of nutritionist, Christine Bailey, a line of scientifically developed products under ONE PRO Nutrition has been established.
To fully understand what has been achieved, the following review will take a closer look at ONE PRO Nutrition's products and their intended purposes.
What does ONE PRO Nutrition Offer?
ONE PRO Nutrition has created solutions that tend to the body's need for energy, hydration and overall recovery. Here's a breakdown of some of the products currently offered:
Hydro Energy Drink Mix (Pineapple and Coconut):
The Hydro Energy Drink Mix is deemed more than just an energy drink. It has supposedly been designed to provide steady and fast releasing of carbohydrates that maximize one's performance, and endurance levels. It carries balanced electrolytes to replace those lost through sweating. Other energy products include Caffeine Mixed Berry, and Energy Gel with Added BCAAs (raspberry, blueberry and passionfruit and lime flavors).
Whey Protein + Collagen Chocolate
The Whey Protein + Collagen nutrition pack was formulated to support recovery and strength, especially in dealing with one's ligaments and connective tissue. Said supplement also offers an array of vitamins, minerals and antioxidants that are reasoned as being essential in not only pushing the body to perform, but also in allowing it to undergo the necessary recovery. In addition to the chocolate flavor, this very same supplement comes in strawberry.
Why Choose ONE PRO Nutrition?
Based on the analysis above, a number of reasons can be argued as to why ONE PRO Nutrition should be reflected upon. For starters, the brand focuses on clean and drug-free sport. That said, only the necessary ingredients have been included for each purpose that has been aimed at.
Another reason for possibly selecting ONE PRO Nutrition is the step it has taken to ensure quality doesn't change from product to product. More specifically, each product has been batch tested. As for the nutritional supplements themselves, only all-natural ingredients have been used. This is reassuring as most supplements carry fillers that create a hindrance to the body's ability to reap in nutrients.
Who can forget the dual purposes of some of the essentials offered. This is primarily in relation to both energy and hydration aspects of training, as many of the products found in the former category are also found in the latter.
Lastly, different delivery systems have been considered in making ONE PRO Nutrition products, whether this includes beverage infusions or tablets – both of which have been designed for optimal convenience. To learn more about ONE PRO Nutrition, visit here.