10 Best Super Green Drink Powders During Pregnancy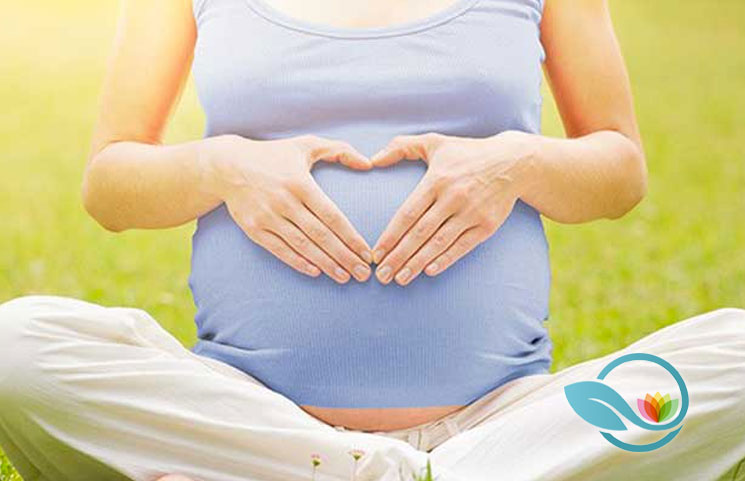 - ad -

A superfoods powder is best known as an ingestible that combines an assortment of green vegetables and fruits that carry a nutrients-dense profile. Said ingredients typically have a positive influence on the different functions of the body. Unfortunately, this respective category of supplements does not always carry essentials that are equally created and hence, requires additional assessment.
In a recent post shared by certified nutritionist, Diana Paul, it has been disclosed that pregnant women can benefit from the consumption of greens powder, primarily because of the latter's ability to boost one's energy levels, potential in prolonging the effects of aging, providing immune support, and enhancing skin health among others.
All this being said, Paul has designed a list of 10 greens superfood supplements that she considered effective during pregnancy. Some of the factors she considered in picking her 10 include the ingredients, taste profile and overall value. Value includes the proprietary blend, and source of ingredients.
Here are the chosen ten supplements based on ingredients, usefulness and taste:
Amazing Grass' Raw Reserve Green Superfood Organic Powder
The Raw Reserve Green Superfood Organic Powder is proclaimed as being rich in all sources of greens – whether this is grown on ground or under water. To be more specific, Paul trusts that each serving is said to contain alkalizing greens, blue/green algae and sea and root vegetables. Not to mention its presence of probiotics, crucial for gut health.
As for its value, the Kansas-based brand contains ingredients fresh off of a family farm. Amazing Grass has supposedly held onto organic practices for over three generations. Finally, its taste is described as being "delicious", as it can be mixed with water, milks and juices.
MacroLife Naturals' Macro Greens Superfood
This respective greens superfood is trusted to nourish the body due to its high concentrations of antioxidants, nutrients, enzymes and vitamins and minerals. The supplement itself is deemed organic, free of allergens (i.e. oat, wheat grass, rye, etc.), alcohol and preservatives.
Another facet that makes the Macro Greens Superfood valuable is the measure taken to promote increased bioavailability of enzymes. In particular, ingredients have been cold-pressed to make this a reality. Paul affirms that apple, white grape, pear, peach, apricot or cranberry juices would work well with this supplement. The powder can also be incorporated in smoothies and be taken as a meal replacement if protein is added.
Vibrant Health's Green Vibrance
The Green Vibrance not only houses greens rich in vitamins, minerals, enzymes, and other essential nutrients, but it also carries a high probiotics profile. Its key targets include one's nutritional, circulation, digestive and immunity health with as little as 45 calories reports Paul.
Interestingly, the use cases are quite extensive with the Green Vibrance, as it is can be consumed as a beverage, can serve as dressing or may be incorporated in smoothie bowls.
Ceautamed Worldwide LLC's Greens' First
Green's First is proclaimed as having certified organic fruits and vegetables, with over 49 different types of superfood infused into the formula. It has also been judged free of wheat, dairy, MSG and other unwanted preservatives.
As for the nutritional aspect of Green's First, Paul notes that it contains a significant source of phytonutrients, antioxidants, soluble and insoluble fibers, flavonoids and digestive enzymes. It is supposedly ideal to drink it in cold water and leads to increased energy levels.
Nested Naturals' Super Greens
Those who yearn for increased energy levels, immune support and body detoxification, Super Greens is assumed to do the trick. This respective formula is trusted to be backed by "research, formulation and sourcing – to create the most comprehensive, premium quality, organic, vegan […] super greens blend ever," writes Paul. Like most superfoods' drinks, Nested Naturals' also contains probiotics.
Amazing Grass' Green Superfood Antioxidant Organic Powder
Amazing Grass makes Paul's list second time around, but this time, with the Green Superfood Antioxidant Organic Powder. What makes this unique is its "alkalizing farm fresh greens" along with an abundance of fruits, vegetables and antioxidants with high Oxygen Radical Absorbance Capacity. The latter simply implies that free radicals are converted into waste and will eventually exit the body.
Next, it seems like Amazing Grass didn't stick to traditionally known fruits, as they've also included exotic fruits such as elderberry, Camu and Mangosteen – all of which help to give free radicals a good fight.
Orgain Organic Superfoods Powder
Orgain Organic Protein specializes in nutrients and protein-dense supplements. Some of their offering include protein and nutritional powders, protein and nutritional shakes, bars, collagen peptides and tailored protein to meet the needs of kids.
As for the Superfoods Powder, it supposedly contains 50 organic foods that include a mix of fruits, vegetables, and sprouts. Other elements found within the formula are probiotics and antioxidants, which play hand in hand to target one's digestive and gut health.
The fact that kids also have a line for themselves is a factor that makes Orgain unique in this case and this seems to be the same sentiment that Paul has expressed.
Perfect Food's Super Green Formula
Perfect Food's approach to a superfoods formula rests in searching for all types of greens, including grasses, algae, and vegetables. Not to mention the infusion of grains and fruits as well. Every serving is believed to benefit both one's immune and digestive health and is deemed tasty as a juice.
Amazing Grass' Green Superfood Energy
Paul appears to be impressed by Amazing Grass, as its Green Superfood Energy is the third to make the top ten superfoods one should consider during pregnancy. What differs from this essential and the aforementioned two is that Energy also contains Yerba Mate and Matcha Green – both of which are said to offer a natural source of energy.
Vega One Organic's All-in-One Shake Berry
The final supplement to make the list is Vega One Organic's All-in-One Shake Berry. The plant-based protein-infused supplement is derived from the combination of several protein sources: pea, sunflower seed, and pumpkin seeds. In addition, it contains a rich source of vitamins, minerals, probiotics, antioxidants and healthy fats.
One thing consumers should bear in mind is its taste factor. When consumed with just water or milk, the All-in-One Shake Berry may lack taste, but this could vary based on the type of flavor, along with one's personal preferences. This brand also carries several flavors, each of which can be tasted by purchasing trial sized packets.
All this being said, it is evident that Paul believes in the benefits of superfoods and highly recommends pregnant women to give a it a go. The analysis above shows importance given to the different types of nutritional aspects that exist, source of ingredients (i.e. organic), and how it improves one's overall health.
She has also focused on taste throughout this piece, which is fair considering the fact that one's tastebuds are more sensitive during pregnancy, not to forget their cravings. Most importantly, this is the time in which two mouths are being fed, and it is just as vital that the types of food consumed are chosen with care.