Best Superfood Supplements of 2019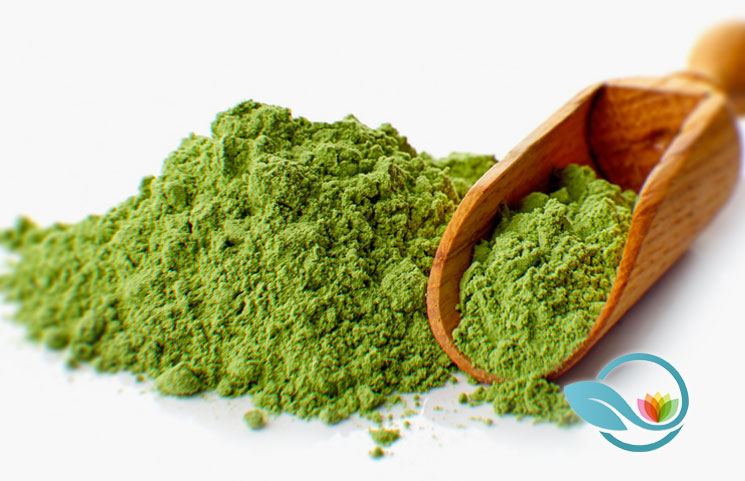 "Superfood" has become one of the biggest buzzwords in the health community over the last few years.
Suddenly, it seems like everything is a superfood. Kale is a superfood. Watermelon is a superfood. Broccoli is a superfood.
But eating enough kale and broccoli can be difficult. That's why some people have started taking superfood supplements instead. Instead of eating, say, 10 heads of broccoli every day, you can dump a scoop of superfood powder into a shake or pop two superfood capsules.
Superfood is a broad category. There are dozens of supplements claiming to be the best superfoods on the market. But some superfood supplements are better than others. Some provide a higher dose of vitamins, nutrients, and phytonutrients, for example.
Today, we're highlighting the best superfood supplements on the market today.
Rankings
Athletic Greens Ultimate Daily
This high-priced nutritional supplement comes from New Zealand. It's not cheap, but it's one of the best superfood powders money can buy. The supplement has an incredible 75 different ingredients, all of which come from natural sources. You scoop the powder into water, a shake, or the beverage of your choice to get a daily boost of vitamins and nutrients.
Some of the key ingredients in the formula include spirulina, beet root powder, green tea extract, and cocoa bean polyphenol extract. Dozens of other ingredients have also been added in surprisingly strong doses, easily making Athletic Greens one of the top superfood powders available today.
Another thing we like about Athletic Greens is that the company hasn't just added trace doses of ingredients to fill out its ingredients list. Instead, each serving of the formula provides close to 100% of your daily recommended intake.
Athletic Greens Ultimate Daily is such a great superfood supplement that it also appears on multiple other "best of" lists on our site, including the best detox supplement list.
Now here's the drawback: Athletic Greens Ultimate Daily is one of the most expensive superfood supplements on this list. A 30 day supply (30 servings) of the supplement is priced at $107 from Amazon, or around $100 from the official website. At around $3.50 per serving, it's certainly not for the budget-conscious – but the ingredients list is impressive.
Battle Ready Fuel Supergreens
Battle Ready Fuel's Supergreens supplement is one of the bestselling green powder supplements on Amazon. It's also an effective superfood supplement, delivering a high dose of phytonutrients, vitamins, minerals, and more. Each serving contains impressive nutritional value in one convenient scoop mixed into water or a shake.
Key ingredients in the formula (there are dozens) include apple fiber powder, barley grass juice powder, beetroot powder, and more.
One drawback with this supplement is that it can be hard to find on Amazon, and it's not always listed on the online retailer. However, it's available at a competitive price from the official Battle Ready Fuel website.
HumanN BeetElite
HumanN BeetElite might have a funny name, but it's one of the best superfood supplements for those wanting to maximize athletic performance. The core of the formula consists of non-GMO beetroot powder. Beetroot, as you may already know, raises nitric oxide levels inside your muscles, dilating your blood vessels and enhancing athletic performance.
Many of the other superfood supplements listed here also contain beetroot. However, HumanN's BeetElite formula is one of the most beet-heavy formulas on this list. In fact, the only other listed ingredients in the formula are natural apple flavor, malic acid, magnesium ascorbate, and stevia leaf extract. It doesn't have the same diverse range of ingredients you see in other superfood formulas on this list, but it does provide a hefty dose of beets.
Amazing Grass Green Superfood
Amazing Grass Green Superfood is a powdered superfood formula that provides a hefty dose of ingredients like wheatgrass, chlorella, green tea, and broccoli, among other ingredients. Key ingredients include seven different alkalizing farm fresh greens, and there are more than three servings of greens, fruits, and vegetables in each serving.
If you're interested in the effects of alkalizing greens in particular and want a hefty dose of whole fruits and veggies to boot, then Amazing Grass Green Superfood is one powerful formula. In addition to the green grass food blend, the formula contains an antioxidant blend, fiber blend, and a digestive enzyme and active culture pre/probiotic blend.
The Amazing Grass Green Superfood supplement is the formula that typically shows up first on Amazon. It's an Editor's Choice product. With over 10,000 reviews, it's also one of the most-reviewed supplements we've ever seen on Amazon. Oh, and it's only $19 per bottle. For all of these reasons, Amazing Grass Green Superfood is one of the best superfood supplements on this list.
Orgain Organic Superfoods
Orgain makes an Organic Superfoods supplement in berry or original flavor. The formula includes 50 organic superfoods and USDA Organic Certified ingredients. There are vegetables, berries, grasses, food blends, over 1 billion CFUs of probiotics, 6g of dietary fiber, a load of antioxidants, and other beneficial ingredients in each serving.
It's also one of the most value-packed supplements on this list, priced at around $17 for a bottle containing 20 servings. The formula, like many other superfood blends on this list, is gluten-free, soy-free, vegan, and non-GMO.
If you're looking to dip your toe into superfood blends and want to start off with an affordable bottle that still provides a hefty dose of vegetables, fruits, grains, sprouts, grasses, and more, then the Orgain Organic Superfoods supplement may be the right choice for you.
Superfood Reds With Greens
Superfood Reds With Greens Contains more than 8000 ORAC per serving, which means it has higher antioxidant content than virtually any other supplement on this list. As the name suggests, there's a particularly hefty concentration of deep red sources of antioxidants – like cherries, cranberries, and raspberries.
Some superfoods emphasize their green ingredients. Superfood Reds With Greens, however, puts the red ingredients first while still emphasizing a hefty dose of greens. The supplement manufacturer uses organic ingredients. Each scoop includes the antioxidant power of more than 20 servings of fruits and veggies. The manufacturer claims the formula increases energy and mental focus, boosts circulation, promotes digestive health, and boosts the immune system, among other benefits.
Nested Naturals Super Greens
Nested Naturals Super Greens promises to "energize your body with organic, plant-based superfoods." The ingredients are USDA Organic Certified. As of July 2019, this supplement is the number one bestseller in the chlorella supplements category on Amazon. With 2800+ customer reviews and an average rating of 4.5 stars out of 5, it's also one of the most popular and bestselling superfood supplements available online today.
For those who like their companies with a social conscience, Nested Naturals might be the right choice to you. The company claims to source its ingredients ethically while also third party testing every batch.
The dosage in the formula is also impressive. The formula includes 1.67 billion CFUs of probiotics, a variety of enzymes for digestion, 667mg of spirulina, and 400mg of chlorella per serving. Most ingredients are packaged into one of four different blends, including a fiber blend, antioxidant blend, probiotic blend, and digestive enzyme blend.
The formula is also surprisingly affordable: you'll pay around $28 for a container with 30 servings. That makes it one of the best-value supplements on this list. In fact, it currently holds the "Best Value" pick by Amazon editors for superfood supplements.
Vibrant Health Green Vibrance
Vibrant Health's Green Vibrance supplement has one of the highest probiotic dosages on this list. Each serving contains 25 billion probiotics. Vibrant Health claims their formula can boost your health in four different ways, including improved nutrition, digestion, immunity, and circulation.
There are far too many ingredients to list here. Ingredients are separated into a number of different blends, including cereal grasses, plant-based micro-nutrition, immune support, adaptogens, skeletal support, fiber, liver support, enzymes and tonics, and probiotics. Each scoop contains about 12g of formula in total, making it one of the heftiest superfood supplements on this list.
LIVfit Superfood Blend
LIVfit Superfood Blend is almost an entire meal replacement powder packaged into a convenient, USDA Organic Certified formula. Key ingredients include vegan protein sources like pea powder and chia seeds. There are also your classic superfoods like green tea, beet, spinach, and broccoli, among other ingredients.
With an average rating of 4.5 stars and over 170 reviews on Amazon, it's one of the higher rated products on our list. Ingredients and nutritional value are also transparently listed. There's even a recipe for delicious LIVfit Superfood protein bars on the back of the package.
Garden of Life Perfect Food Super Green Formula
Garden of Life makes a wide range of trendy nutritional supplements. Their Perfect Food Super Green Formula is particularly popular. It's described as a whole food vegetable supplement. Priced at around $1 per serving ($56 for 60 servings), the formula contains six separate blends, including a green juice blend, protein-mineral blend, digestive enzyme blend, veggie juice blend, probiotic blend, and acerola cherry blend.
Garden of Life claims these ingredients add up to a total of 45 phytonutrient-dense superfoods, 12 sprouted ingredients, and 10 probiotic strains. It's marketed as an ideal product for those who don't get enough vegetables.
Amazon also has a subscribe and save option that lets you drop the cost to around $48 per 60 serving bottle.
Dr. Schulze's Superfood Plus
Dr. Schulze's Superfood Plus is a blend of herbal and wild-harvested ingredients. Key ingredients include lemon and orange peel, chlorella, seaweed, and non-fermentable yeast, among others. It's all packaged into a convenient formula that can be mixed into a shake, water, or the beverage of your choice.
The supplement doesn't have the dosage or range of ingredients to compete with some of the higher-rated superfood supplements on this list. However, you get a strong daily dose of many vitamins and minerals regardless.
Terrasoul Superfoods Acai Berry Powder
Terrasoul Superfoods makes a popular superfood formula made mostly from freeze-dried acai berries. This supplement is actually an "Amazon's Choice" product in the "acai berry" category. It's one of the best ways to get a hefty dose of acai berries without resorting to sleazy diet pills and similar formulas.
One of the things we like about this supplement is that there's only one listed ingredient: organic freeze-dried acai powder. It provides an effective dose of superfoods without using dozens of different ingredients.
Plus, each 37-serving bottle is priced at around $20, making it surprisingly affordable compared to many other acai supplements and superfood supplements on the market today. If you'd rather focus on a hefty dose of one superfood instead of smaller doses of dozens of superfoods, then this may be the supplement for you.
Texas Superfood Capsules
Out of all the supplements on this list, the Texas Superfood Capsules supplement is one of the lower-rated options, scoring a 3.8 out of 5 with over 150 customer reviews on Amazon. It's also surprisingly expensive, priced at $67 for just 30 servings. It's also unusual that each serving consists of 6 (!) capsules.
One of the biggest issues we have with Texas Superfood's supplement, however, is that the label isn't very transparent about what's inside. The label lists every ingredient in the formula, including a vegetable, fruit, enzyme, probiotic, and algae blend. However, we don't get dosage information for any specific ingredient. We don't even have total dosage information for the proprietary formulas.
Overall, Texas Superfood's capsules need some work to compete with some of the heavier hitters on this list. However, if you appreciate taking your superfood supplement in the form of a capsule, then the Texas Superfoods supplement may be the right choice for you.
Our Rankings
Many of the superfood supplements listed above make similar promises. They claim to provide a huge dose of fruits and vegetables. They claim to supply your body with antioxidants, anti-inflammatories, digestive enzymes, prebioitics, probiotics, and other ingredients.
To separate the good superfood supplements from the average ones, we analyzed a number of different factors, including all of the following:
Superfood Dosages: Some superfood supplements contain over 70 different superfoods, but the dosages are so small that they're unlikely to have any effect on your body whatsoever. We valued quality over quantity, preferring supplements with strong dosages of several proven ingredients instead of small dosages of a wider range of ingredients.
Types and Variety of Ingredients: Some superfood supplements above contain just one ingredient – like our acai berry formula. Other supplements contain dozens of ingredients. We preferred superfood supplements with strong doses of proven ingredients. Some companies try to label any fruit or vegetable a superfood. We emphasized the proven scientific value behind each ingredient.
Label Transparency: We appreciate when manufacturers transparently disclose the dose of every ingredient in their formula. We don't like it, however, when manufacturers hide dosages behind proprietary formulas or obfuscate ingredient dosages.
Delivery Method: Most superfood supplements listed above were in the form of powders. Others came in the form of capsules, however. We preferred powders because they allow you to control the dosage. However, we also featured a range of delivery methods to suit different preferences.
Advertised Benefits: Some superfood supplements claim to cure diseases and improve every aspect of your body. Others are more understated, simply promising to support digestive and immune health. We were wary of superfood supplements that made insane promises.
Manufacturer Reputation: There are plenty of sleazy manufacturers trying to sell overpriced superfood blends to capitalize on the hype. We preferred manufacturers with a long, established history outside of the superfood space over those who were brand new.
Price and Value: It's easy to make a good superfood supplement and charge people $250 per bottle. We tried to feature a range of supplements for all different budgets, ranging from $15 per bottle to $110 per bottle. However, we also researched to make sure each superfood supplement offered good value.
Who Should Take a Superfood Supplement?
People take superfood supplements to support general health and wellness. Many people take superfoods because they feel they aren't getting enough fruits and vegetables in their diet. 90% of Americans fail to get their recommended daily dose of fruits and vegetables. Superfood supplements are a way to increase that dose in a convenient way.
Superfoods are similar to a multivitamin: they contain high doses of vitamins and minerals. Some contain more than the recommended daily value of multiple vitamins and minerals, for example. However, the difference with superfood supplements is that the vitamins and minerals are derived from plant sources – like chlorella, spirulina, and wheatgrass – instead of synthetic sources.
Instead of eating 10 heads of broccoli in one sitting, you can take one scoop of a superfood supplement. The supplement maker has powderized the same amount of broccoli and packaged it into a convenient serving.
Next, we'll explore some of the proven benefits of superfood supplements. Do the superfood formulas above stand up to scientific scrutiny?
Benefits of Superfoods
It's no secret that those who eat more fruits and vegetables tend to be healthier than others. A healthy lifestyle full of fruits and vegetables can reduce the risk of chronic disease. Fruits and vegetables are rich with phytonutrients, vitamins, minerals, fiber, and other beneficial compounds. Growing research has shown just how important fruits and vegetables are for reducing the risk of cancer, heart disease, stroke, and other major killers.
But most of us don't get nearly enough fruits and vegetables in our diet. 90% of Americans do not get their recommended daily intake of fruits and vegetables per day, for example. The most recent Dietary Guidelines for Americans recommends that adults consume 1.5 to two cups of fruit per day and two to three cups of vegetables per day. In reality, most Americans eat fruit once a day and vegetables 1.7 times per day.
The top superfood formulas listed above don't just provide your body with phytonutrients; they also provide you with omega 3 fatty acids, antioxidants, and more.
Part of the problem with superfoods is that it's hard to agree on what exactly is a superfood. Fortunately, WebMD.com has collected a list of proven superfoods. Their list includes beans, blueberries, oats, oranges, salmon, pumpkin, green tea, and soy. Beans are rich in fiber, for example, while salmon is an easy source of lean protein.
Fiber is a crucial part of a healthy diet – especially a weight loss diet. Fiber helps you feel fuller: after entering your body, it soaks up water and expands, taking up physical space in your stomach and tricking the body into thinking it's satiated. As researchers from Harvard explain, fiber can also help maintain healthy blood sugar levels and cholesterol. Beans, vegetables, and certain fruits are all rich in fiber.
Soy, meanwhile, has long been considered a superfood. Many people believe it provides a good source of protein and fiber while also helping to lower cholesterol. Recent research, however, has soured on soy: new research suggests that soy can increase the risk of breast cancer in women, for example. Another study suggests that soy isn't even that effective for lowering cholesterol. While WebMD considers soy to be a superfood, many other people do not.
Salmon and walnuts are considered superfoods because they're rich in omega-3 fatty acids. Omega-3 fatty acids are linked with a range of health benefits, including relief from rheumatoid arthritis, reduced joint pain, and a reduced risk of cardiovascular disease, among other benefits. Fatty acids also play a crucial role in brain health and could reduce the risk of degenerative brain disease.
You'll notice many of the supplements above contain high levels of antioxidants. Some supplements even list their "Oxygen Radical Absorbance Capacity" (ORAC) score. A formula with a higher ORAC score has a better ability to scavenge free radicals and neutralize oxidation throughout the body. Free radicals and oxidation can increase the risk of disease, cancer, and illness, so antioxidants may reduce your risk in multiple ways.
Black and green tea are considered superfoods for having high levels of antioxidants, for example. That's why many of the superfood supplements above – particularly the green superfood formulas – contain green tea powder. Beyond its antioxidant effects, green tea also has powerful thermogenic effects: it encourages the body to burn fat naturally.
Broccoli is also considered a superfood for multiple reasons. You'll find powdered broccoli in many of the superfood supplements above. Broccoli is rich with antioxidants, for example, and it may even be able to destroy cancer cells. This study published in the Journal of Medicinal Chemistry, for example, showed that broccoli is rich with compounds called isothiocyanates that destroy cancer cells and suppress tumor development. They act as free radical scavengers and reduce inflammation, potentially reducing your risk of a variety of diseases and illnesses.
It's no secret that fruits and vegetables are linked with a variety of health benefits. But do these benefits translate to powdered supplements? Can you really condense fruits and vegetables into powdered form to get the same health benefits?
Scientific evidence suggests – yes! One study published in the Journal of Chiropractic Medicine in 2009, for example, tested the effects of a superfood supplement on 40 people with hypertension (high blood pressure). After 90 days, participants who received the superfood supplement had decreased blood pressure compared to the placebo group. However, there was no difference in weight between the two groups.
Overall, there are few professional studies analyzing superfood formulas. There are plenty of studies analyzing the individual ingredients in superfood supplements, but not as many analyzing the formulas as a whole.
One study published in 2006 analyzed the health benefits of a tomato concentrate extract – similar to the powdered tomato formulas seen in certain superfood supplements above. 31 participants with high blood pressure were split into two groups, with one receiving the formula and the other receiving a placebo.
Researchers found that the group taking the tomato extract formula reduced their blood pressure compared to the placebo group. Tomato is commonly cited as a superfood due to its high levels of lycopene.
Many of the superfood formulas above also contain chlorella. Chlorella is a single-celled, freshwater alga native to Taiwan and Japan. It's naturally rich in proteins, vitamins, fiber, and minerals. In recent years, it has become one of the trendiest and most popular superfoods on the market. Some claim chlorella can reduce the risk of cancer, boost the immune system, and aid in weight loss, among other benefits.
Certain studies have reinforced the effectiveness of chlorella for weight loss. This 2012 study, for example, sought to test the effects of chlorella on the immune systems of healthy adults. A total of 30 participants were given chlorella for 4 weeks then compared to a placebo group. The study was repeated 12 weeks later for another 4 week period on the same participants. Researchers found there were significant changes in the chlorella group indicating a strengthened immune system. Because of the small size of the study, researchers recommended further research.
Other studies have linked chlorella to plenty of other health benefits. This 2009 study on mice, for example, showed that chlorella played a significant role in preventing age-related cognitive decline. Researchers believe this effect was largely related to chlorella's antioxidant content.
Another 2005 study indicated that chlorella could inhibit the estrogenic activity of toxic compounds. This estrogenic activity can lead to cancer.
Spirulina and chlorella often go hand in hand in the superfood supplements above. Like chlorella, spirulina is a type of algae with high nutritional value. Does spirulina stand up to scientific scrutiny? Instead of summarizing every study on spirulina to date, let's look at this review of spirulina published in Cardiovascular Therapy in 2010.
In that review, researchers discussed how spirulina had powerful cardiovascular benefits largely as a result of its hypolipidemic, antioxidant, and anti-inflammatory activities. Researchers also found that these results were consistent between both animal trials and human trials. However, they cautioned that more large-scale human studies were required to verify these benefits.
You can also find wheatgrass in many of the superfood blends listed above. Wheatgrass is an excellent source of many different vitamins and nutrients. It has particularly high levels of vitamins A, C, and E, along with high levels of minerals like iron, calcium, and magnesium. There are even 17 different amino acids in wheatgrass, including 8 essential amino acids that your body cannot produce on its own.
What about kale? The Harvard School of Public Health summarizes the health benefits of kale here. Kale is rich in vitamins K, C, A, and B6, for example, along with carotenoids like lutein, zeaxanthin, folate, and manganese. Like other cruciferous vegetables, kale contains a plant chemical called glucosinolates, which are sulfur-containing compounds. Various studies have indicated a protective effect of cruciferous vegetables like kale against certain cancers. Kale is also just a nutrient-rich vegetable: just a small amount of kale can help you get your recommended daily kale intake for the day.
Various studies on wheatgrass have shown it can reduce cholesterol, flood your body with beneficial antioxidants, kill cancer cells, regulate blood sugar levels, reduce inflammation, and promote weight loss – all while being relatively easy to take and free of side effects.
Let's talk about one more popular superfood ingredient found in many of the supplements above: beets and beetroot extract. Why are beets considered a superfood?
This 2015 study published in Nutrients summarized many of the benefits of beetroot supplementation. Beetroot was praised for its ability to naturally increase nitrate levels and nitric oxide (NO), effectively widening the blood vessels and reducing the risk of heart disease. Beetroot can also reduce oxidative stress and inflammation, among other issues. Some studies even suggest it can boost cognition. The benefits of beetroot can be simplified: beetroot widens your blood vessels and fills your blood vessels with beneficial antioxidants, leading to various powerful health benefits.
The ingredients above are just a few of the ingredients found in superfood supplements. Some of the supplements contain dozens of different ingredients. We can't summarize all of the benefits here. Based on the studies above, however, superfood formulas should help you get your daily recommended serving of fruits and vegetables while maximizing health benefits.
Side Effects of Superfood Supplements
Superfood supplements have been well-tolerated in most studies to date. As long as you follow the manufacturer's recommended dosage, you're unlikely to encounter any side effects.
Most superfood supplements consist of natural fruits and vegetables condensed into a powder. You're not drinking weird, synthetic chemicals. You're not putting artificial substances into you're body. You're consuming dried, powderized fruits and vegetables.
However, that doesn't mean superfood supplements are 100% safe for everyone to take. Some people may be allergic to specific superfood ingredients, although allergies to fruits and vegetables are rare.
It's more common for those with kidney disease to struggle with oxalate-rich vegetables. People with kidney disease, for example, may not want to consume spinach. Spinach is rich with oxalates, which crystallize in the body and turn into kidney stones.
Unless you have a history of kidney stones, however, you're unlikely to develop kidney stones from consuming a superfood beverage rich in fruits and vegetables.
Still, it may be a good idea to talk to your doctor before taking a superfood supplement.
Dosage of Superfood Supplements
Superfood supplements vary widely in terms of ingredients, scoop size, and dosage. With that in mind, we recommend following the manufacturer's recommended dose on your supplement.
When following the manufacturer's dose – say, one scoop per day – you're likely to experience the maximum number of benefits and minimal number of side effects.
FAQs About Superfood Supplements
Q: What are superfoods?
A: Ten years ago, a superfood was a special fruit or vegetable with uniquely high levels of vitamins, nutrients, antioxidants, or other beneficial compounds. Today, the term superfood can refer to virtually anything. Some people call ordinary foods like watermelons, tomatoes, and lettuce superfoods, for example.
Q: Why should I take a superfood supplement?
A: Instead of eating, say, 10 heads of broccoli in one sitting, you can take one scoop of superfood powder. Superfood supplements have condensed a variety of fruits and vegetables into one convenient form. If you struggle to get your daily recommended dose of fruits and vegetables, than a superfood powder may be the right choice for you.
Q: How do I take a superfood supplement?
A: Most superfood supplements come in the form of a powder. You mix the powder into water, a shake, or the beverage of your choice. Some superfood supplements also come in the form of capsules or other delivery methods.
Q: What's in superfood supplements?
A: Some superfood supplements contain just one ingredient. They focus on containing one good ingredient instead of dozens of smaller ingredients, for example. Other superfood supplements contain dozens of ingredients. The highest-rated supplements contain high dosages of multiple ingredients, while lower-rated supplements contain lower doses of a smaller number of ingredients.
Q: Are superfood supplements safe?
A: When buying superfood supplements from reputable manufacturers, they should be safe to consume – unless you're allergic to a certain fruit or vegetable, which is rare. Follow the recommended dose and speak to a doctor before taking any supplement. Certain people – like those with kidney disease – may not wish to take superfood supplements with high levels of spinach, for example, because spinach contains oxalates that crystallize and form kidney stones.
Q: What are antioxidants?
A: Many superfood supplements are praised for their high levels of antioxidants. But what exactly are antioxidants? Antioxidants are chemicals in your body that fight oxidation. Plant-based foods are rich in antioxidants, although your body also produces antioxidants naturally. Antioxidants fight free radicals, which are chemicals that cause the oxidation process in your body. Your body makes free radicals after processing various stressors – like food, sunlight, smoke, pollution, and alcohol. Antioxidants neutralize these free radicals before they damage your cells and the genetic material inside them.
Q: What are anti-inflammatories?
A: Many superfood supplements above also frequently mention their anti-inflammatory content. Anti-inflammatories are compounds that fight inflammation in various ways. Inflammation is a leading cause of disease. By reducing inflammation, you may be able to reduce your risk of various diseases.
Final Word
90% of Americans do not get their daily recommended servings of fruits and vegetables. Superfood supplements are an easy way to solve this problem. Many of the superfood supplements listed above provide your entire recommended dose of fruits and vegetables (or close to it) in one serving. Mix the powder with water, a shake, or the beverage of your choice to enjoy various health benefits.
That being said, not all superfood supplements are made equal. Some manufacturers are attempting to capitalize on superfood trends just by labeling their supplements as superfoods. Check the rankings above and do your own research to verify you're getting the best possible blend of superfood ingredients.
Looking at Top 10 Therapeutic Sports Massage Benefits for Athletes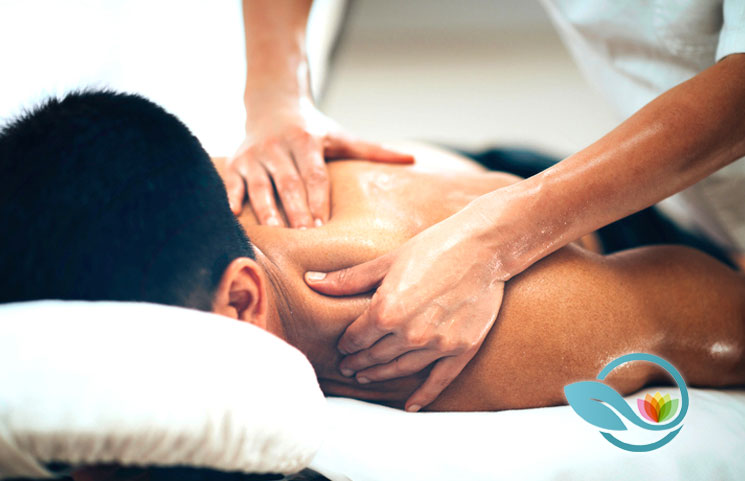 Athletes put their muscles through substantial strains during training.
Health Nerdy discussed 10 reasons that sports massage is crucial for body health.
Athletes go through a lot of strenuous activity in their work, both in training and in during competitions. As a result, their body deals with a lot of soreness, and physical therapists make it possible for these professionals to get the soothing massage that they need. However, there are plenty of physiological and psychological benefits that come from therapeutic sports massages.
Recently, Health Nerdy reviewed ten big reasons that these sports massages are necessary and beneficial to athletes to have on a regular basis.
Top 10 Therapeutic Sports Massage Benefits
1. Reduces Muscle Stiffness or Soreness.
The main reason that any person gets a massage is to help relieve the tension found in the muscles. The muscles experience a buildup of lactic acid, and massage helps to disperse the acid. Other toxins are then released through sweat, which makes it easier for athletes to continue performing at their best.
2. Makes the Muscles more Flexible.
Even when an athlete doesn't go through intense physical activity that their job requires, sports massages like Swedish massages and deep tissue massages improve flexibility in the muscles. Stiffness happens with excessive use of the muscles, perpetuated by the lack of soothing. If an athlete continues to use their muscles with the same level of activity, but doesn't provide any way of relaxation, they'll eventually cause stiff joints that could impede their future progress.
Just as much as these massages could remove soreness, they can prevent the athlete from experiencing substantial injuries. There are even individuals that prefer to get massages before their competitions begin to limber up and claim that a good massage is nearly as important as warming up their body beforehand.
3. Helps with Sleep Quality.
When the muscles are relaxed, many people tend to sleep better, due to the psychological effect that it can have. Athletes need to get more sleep to give their brain a recovery period as well, which can help them perform better at their next game or competition.
4. Improves Blood Circulation.
Along with relief from pain and stress, a sports massage is good for the body's blood circulation, which makes it easier for athletes to manage their breathing. The body needs enough oxygen to maintain a good performance, and better blood circulation makes this possible. Furthermore, with improved blood circulation, the heart rate can rise without giving the athlete any trouble during the strenuous movements they use during activity.
5. Provides more Nutrients to the Tissues.
With the improvement in blood circulation, the blood vessels can easily move throughout the body. As the circulatory system runs through the various tissues in the body, this increased blood flow gives the muscles, joints, and other tissues the nutrients it needs with greater expediency.
It also releases the waste at a faster pace and offers the nourishment that keeps the body in movement.
6. Gets Rid of Knots in the Muscles
With muscle tension, athletes are more susceptible to knots, which are hard lumps that show up in the body. Athletes with frequent muscle use are most likely to be susceptible to this issue, as the muscles deal with toxins, lactic acid, and calcium that build up over time. Without addressing these issues, the body can go through different performance problems over time.
With an athletic massage, the knots can be loosened to improve the blood flow and prevent knots.
7. Breaks Down Scar Tissue.
Internal scar tissue is common for athletes, due to the way that these scars adhere to the muscles. The fibers in the muscle bunch together during an adhesion, which is what causes the scar tissue. With deep tissue massage, the athlete's tissues are massaged in a way that break down scar tissue, preventing the need for surgery later on.
8. Helps Reduce Weight.
A good massage can cause the athlete to sweat, in some cases, which burns a lot of calories. Hard massages even have the power to break down body fat, as the body uses this stored fat for energy.
9. Tones up the Muscles.
Just like a massage is good for weight loss, it targets muscle fibers to tone them, resulting in more toned muscles. A toned body provides a competitive edge for athletes during competition.
10. Stimulates Nervous System.
With a massage, the body experiences a calming effect because it activates certain receptors in the nervous system. This relaxation helps athletes increase their body awareness, which is especially necessary before a marathon, competition, or game.
Chair Workouts: Dr.Oz's Trainer Donovan Green Workout Program is Here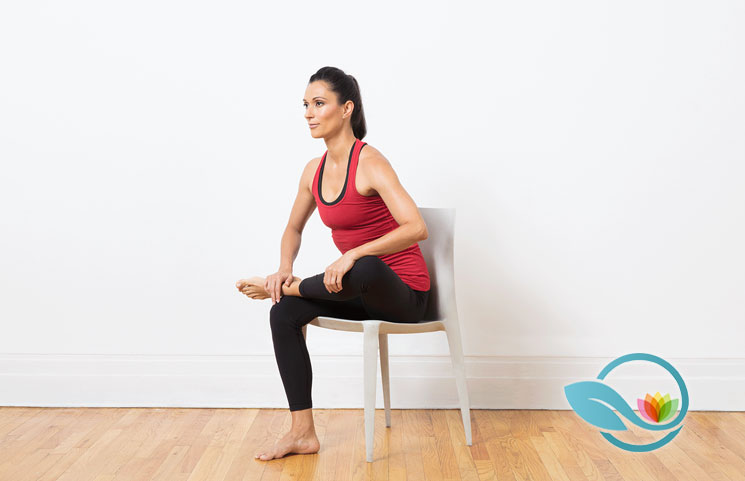 Chair Workouts is a program that claims to help consumers lose 10lbs in a single month, using workouts that are catered to the user's skill level. The workouts can be followed on the official website, and users can sign up for the Fit Camp as well.
What is Chair Workouts?
Finding the right workout is a difficult task, because every workout caters to different needs. Going to a gym can be overwhelming without a routine selected, as everyone else seems to already know what they are doing at a much-advanced skill level. The Chair Workouts website aims to create a user-friendly workout routine, pushing at whatever skill level the user is at.
The company offers beginning, advanced, and intermediate workouts, depending on the user's specific skill level. However, consumers that want a program that can push them a little further can join the Fit Camp. Fit Camp requires the use of equipment in some circumstances, but it helps consumers to target different areas of their body. While chair workouts are often associated with senior citizens, this program is meant for consumers everywhere to improve mobility, reduce pain, and increase strength.
Signing Up for Chair Workouts
Consumers that want to be able to access these materials can sign up for $47.00 per month. The cost is billed monthly to the user until they decide to cancel. There is no penalty for cancellation, and consumers can sign back up if they ever want to return.
Contacting the Creators
Even with the information provided on the website, consumers may have personal questions that they need to address. The customer service team can be reached by filling out the form on the Contact page at https://www.chairworkouts.com/contact/.
The team can also be reached by email or phone.
Email address: donovan@ChairWorkouts.com
Phone number: 760-616-5030
Chair Workouts Summary
Chair Workout caters to the needs of any skill, which means that consumers can feel confident that they won't overexert themselves. Still, with any new routine, it is important to speak with your doctor beforehand to ensure that this program is safe for your health. To learn more about this program, consumers can watch the promotional video online.
Sur AltRed: Betalain Supplement to Enhance Endurance and Recovery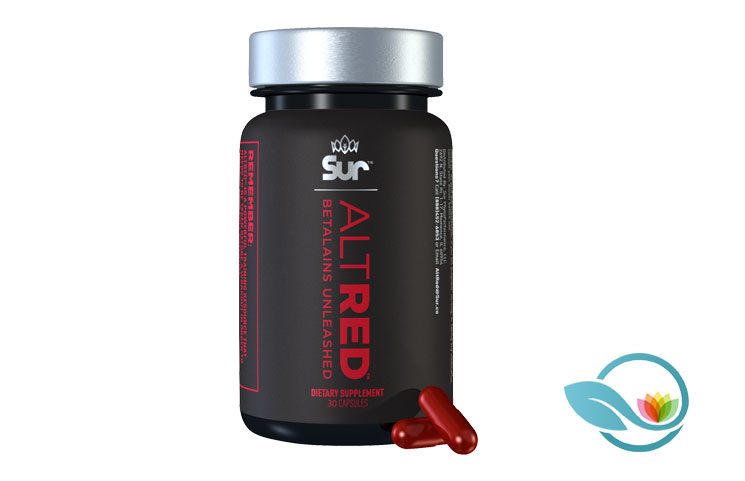 If you're looking to enhance your endurance and recovery as an athlete, then AltRed is for you. This health supplement activates the performance of betalains—the performance-aiding phyto-nutrient found in beets.
What Is Sur AltRed?
AltRed utilizes a proprietary extraction method to remove nitrates and sugars and eventually creates a betalains concentrate with increased bioavailability. You cannot achieve this from whole beets, beet juice, or beet powders. The AltRed Betalains in the tiny capsules improve oxygen delivery, mitigate lactic acid, and reduce markers of muscle damage.
AltRed is Clinically Proven and Tested
AltRed delivers clinically proven and tested performance and recovery benefits for athletes. The benefits are backed by science, more than 8 years of field testing, and world champion athletes.
Besides, AltRred has been tested for substances prohibited in sport and is certified by both NSF Certified for Sport and Informed Choice Trusted by Sport. It's safe and clean to use.
Active Ingredient
A single active ingredient—a phyto-nutrient known as Betalains, which come from beets, powers AltRed. Betalains provide their bright red color and have the ability to reduce inflammation induced by exercise. AltRed is produced through a patented process, which isolates and concentrates the betalains in beets, causing them to unleash their ability to improve athletic performance.
How AltRed Impacts Endurance and Recovery
More Watts: Cyclists that used AltRed produced an average of 7.63 more watts, which is a 3.5% increase during a 30-minute functional threshold power test.
More distance: Cyclists who used AltRed rode an average of 2.5% farther during a 30-minute biking trial.
Increased Efficiency: Cyclists achieved an average of a 5.4% increase in cycling efficiency when they used AltRed. In other words, it delivers more watts at the same metabolic rate or the same watts at a reduced metabolic rate—which means less physiological strain.
Reduced Markers of muscle damage: Tri-athletes experienced an average of 9% reduction in a key muscle damage indicator known as creatine kinase when they used AltRed. Less muscle damage means a quicker, stronger recovery.
Stronger Recovery: Runners experienced 14% lower blood lactate levels after a 5k time trial. Reducing lactic acid allows athletes to perform longer at a higher capacity and recover quicker.
AltRed Dosage
AltRed can take up to two hours before it peaks. It then takes nearly two hours before its effectiveness starts to decline. It's advisable to take it 2 hours before activity. For activities that can last more than 2 hours, you should take an additional capsule after every two hours, starting at time zero.