New Sanzo Calamansi Sparkling Water Refreshes the Seltzer Market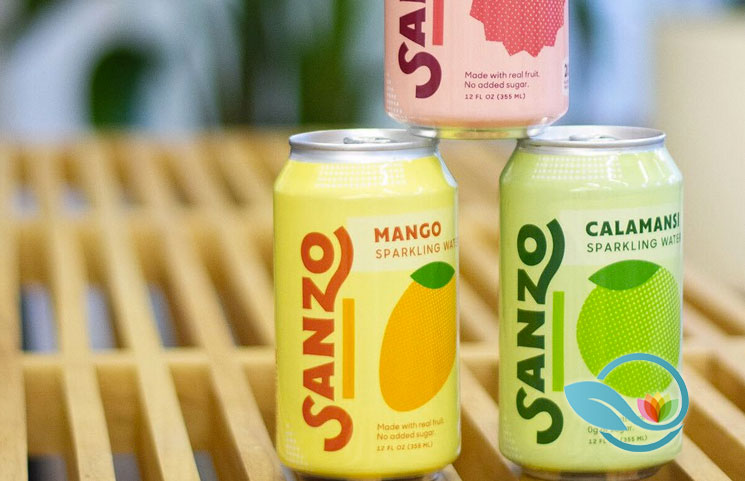 - ad -

Exquisite doesn't begin to describe Sanzo, a New York City-based sparkling water company. Unlike other seltzers, Sanzo has no CBD and is made with a rare citrus fruit (native to the Philippines) known as calamansi. The flesh of the fruit is sour with a tangerine color and is used to make drinks that resemble lemonades.
The 31-year-old company founder, Sandro Roco, explains how hard it is to find calamansi in New York. He says that he began with acquiring fruit from specialty farms in Florida and California. Now, he imports fresh calamansi purée from the Philippines.
Roco explains that his own experience led him to come up with the recipe – mixing sparkling water and calamansi purée. The flavor contains zero calories and keeps its effervescence and freshness much longer than other citrus flavors. Ironically, it tastes like the blend of several of other citrus fruits – the acidity of the lemon along with a cross-between-lime-and-tangerine taste. This taste never dulls, even after the combination with sparkling water.
With other flavors too – Thai lychee and Indian mango, Sanzo's focus on outstanding fruit flavors sets their seltzer brand apart. Sanzo, available in the company's site among other local natural-food stores costs between $2 and $3. The company aims to stop at about ten flavors.