Excessive Sugar Intake Significantly Impacts the Immune System; Here's What to Know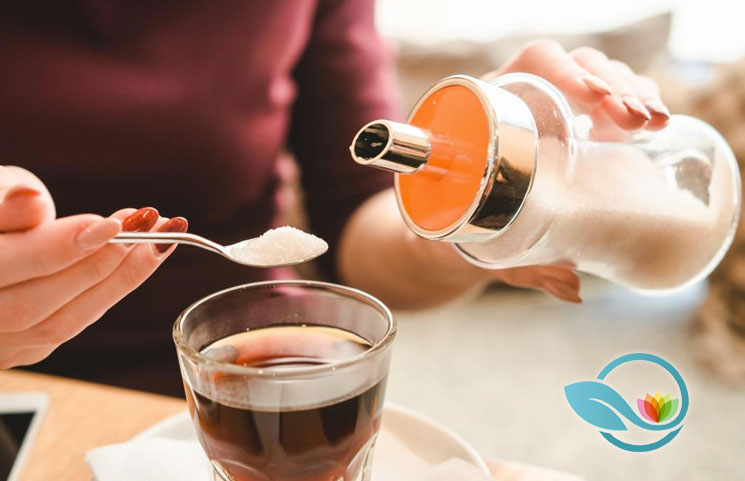 As refined sugar becomes more and more predominant in today's society, consumers are likely to question its severity on human health. Turns out, there is evidence supporting claims that excessive sugar intake has a negative impact on the immune system.
The immune system is the body's defense mechanism. In the presence of harmful particles, the immune response is triggered, which is the system's way of trying to fight off said components. Unfortunately, ingesting sugar leads to preventing the immune system from absorbing vitamin C reports Natural Health 365.
Cells housed within the immune system require vitamin C to perform their day-to-day tasks. Therefore, a vitamin C deficiency could potentially lead to a deteriorated defense system and even poor heart health.
The Relationship Between High Blood Sugar, Vitamin C Deficiency and Poor Immune Health
Natural Health 365 referenced, "The Glucose-Ascorbate Antagonism Theory," by Dr. John Ely, a professor at University of Washington in understanding how sugar and vitamin C play a role on immune health. According to the claims made, a hormone called insulin is what carries sugar and ascorbic acid into one's cells.
The former two supposedly compete with one another for a place within insulin, with glucose naturally left defeated. However, food high in sugar can potentially help glucose over take ascorbic acid, which is what we want to refrain from.
The Negative Impact Glucose and Vitamin C Deficiency have on Diabetes
Clearly, glucose and vitamin C are inversely related, that is, as glucose increases, vitamin C decreases. This is supposedly a problem for diabetic patients, as it can lead to severe conditions as such blindness and nerve damage to name the least as per Natural Health 365.
Scientist, Dr. Linus Pauling was referenced saying the following:
"Even minimally elevated blood sugar crowds out vitamin C from entering cells […] More vitamin C must be taken by diabetics in order for absorption to be achieved."
This might trigger one to increase their vitamin C intake, which is fair. However, not all sources are safe or equal. Some of the sources that consumers have been advised against include "cigarette smoking, alcohol use, antidepressants, NSAIDs, oral contraceptives […]."
Tips to Increase Vitamin C in the Body
One of the ways to increase vitamin C in the body has been reasoned as the High-Dose Vitamin C Therapy, which can be administered by IV infusion or orally. In order for this to effective, one's blood sugar levels need to be low.
For those who require vitamin C for heart-related reasons, it has been advised to go with diets that contain low carbohydrates and are free of refined sugar. This is more so to ensure that ascorbic acids are transported to cells, rather than glucose of any source.
Fats supposedly make a significant difference in terms of lowering glucose as well, therefore, it is best to retort to healthy fats commonly found in fish and nut-based oils. Lastly, nutrients such vitamin B6, alpha lipoic acid (ALA) and zinc are said to help stabilize glucose levels in the body.
Overall, the arguments made in relation to the effect sugar has on the immune system clearly shows that consumers need to make changes to their current food choices. This is especially important now that there's some evidence indicating sugar's ability to prevent the immune system from properly functioning as being dangerous.
KetoMed: Ketogenic Nutraceutical Food Drink for Metabolic Nutrition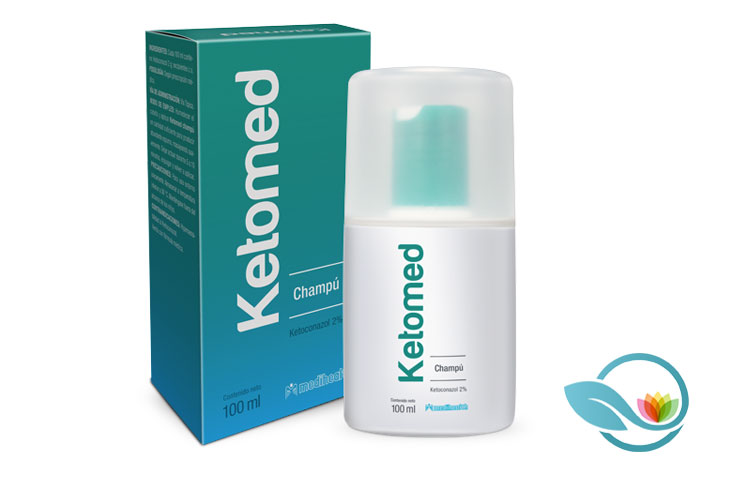 There are various benefits to a Ketogenic or low carb diet, but it can be sometimes difficult to maintain. This is where Ketogenic Nutraceutical Food comes in to support a consistent and healthy lifestyle. KetoMed is a scientifically formulated ketogenic nutraceutical drink created to induce nutritional ketosis. Your body will switch fuel sources and produce ketones and burn fat as a primary fuel source versus glucose. The formula offers 75% of its calories from high quality MCTs, 15% antibiotic-free protein, and less than 2% total carbs with zero sugars. The drink is also non-GMO and uses zero corn or maltodextrin. It is free of citric acid, peanuts, soy, wheat, gluten, starch, emulsifier, wax, filler, lubricant coating, flowing agent, common allergens, colors, artificial sweeteners, chemicals, and preservatives.
In addition to its ketogenic properties, it has powerful antifungal capabilities as well. This can help with pre-existing gut problems and fight against yeast and other fungal or Candida issues. Included is caprylic acid, a healthy fat, that is considered the most effective. As the MCTs, or Medium Chain Triglycerides, are ingested they kill Candida yeast cells. The overall benefits are significant, and it is important to note that given the high potency of the MCTs, some people experience some gastrointestinal discomfort as the body adjusts. For those who wish to start off slower, or for those with compromised immune systems, you can cut the serving size in half and gradually build up to a full serving. Most people, however, are able to tolerate a full serving immediately.
The product is conveniently available online, and a 2.2 lb container is offered at $189.90. This container should last you a month when used according to the directions on the label. A preferred delivery subscription is also available, and a new container will be shipped to you every one to two months. The shipping costs are included, and the subscription can be cancelled at any time. The flavor of the drink is vanilla cream and is similar in taste to vanilla ice cream. The MCTs present are beneficial for energy, metabolism, fitness, fat loss, and aging. They are a unique form of dietary fat that isn't present in most of the foods that we eat. It can take 5 to 10 days for your body to adapt to these fats and it is recommended to take KetoMed drink as a meal replacement later in the day after a couple of meals. If you already follow a ketogenic diet or are looking to start, KetoMed is a safe and convenient option.
ORAL I.V. Hydration Shots: Natural Dehydration Recovery Drinks?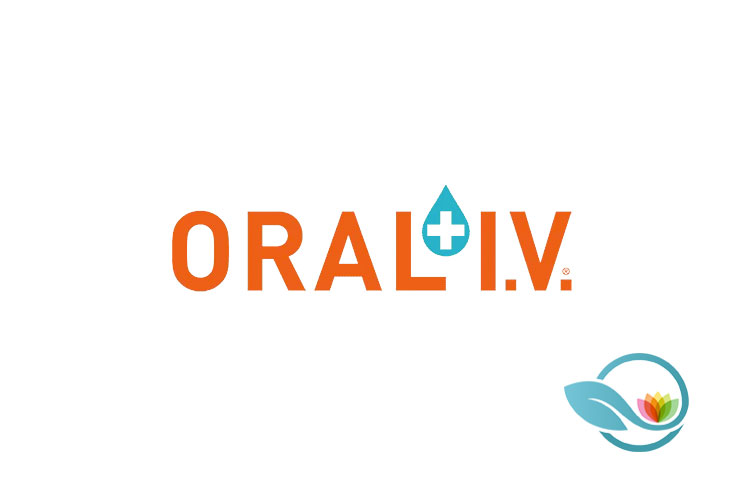 Poor hydration may be one of the main causes of a slew of issues, such as headaches, hunger, fatigue, and more. Those who workout and lose water through sweat are even more at risk for the consequences of low hydration. Thus, those who are interested in properly caring for their health and ensuring that they are fully hydrated may want to consider a brand that offers hydration shots and gear, called Oral I.V.
About Oral I.V.
Oral I.V. is a brand that is dedicated to offering products that work to boost hydration levels. The formulas contain only trace minerals and structured water, which are recognized for their hydrating qualities. The formulas are free from low-quality substances, such as sugar, chemicals, additives, stimulants, and calories. Keep in mind that although the brand's formulas are hydrating substances, they are not a substitute for water or other liquids. As the brand explains on its website, the formula "does not replenish any more water volume than the 2 ounces that is in the bottle, nor is it an electrolyte or salt replacement." Users should drink fluids along with taking the product to optimize hydration levels.
When to Take Oral I.V.?
Oral I.V. can be used any time, but the brand recommends that those who partake in sports should take the product directly by mouth or with 12-16 ounces of water. The formula is also ideal after activities of exertion or as a supplement to daily activities that may cause dehydration. Further, the amount needed could vary depending upon one's level of dehydration and exertion.
It is important to note that Oral I.V is not a sports or energy drink. Even though users may experience more energy levels due to the improved hydration, this formula is unlike sports and energy drinks due to the absence of sugars and artificial ingredients that are poor additions to the body. Further, the minerals in the product work to support prime hydration.
What is Structured Water?
As the brand's website explains on its website, the formula features structured water. This is a state of water that occurs when the molecular organization of hydrogen and oxygen atoms organized into cohesive lattice. The water may provide powerful and unique properties, such that it could lead to an increased electrical potential or voltage. Those who are interested in learning more about structured water can view a video on the brand's website.
Save 50%
There is a promotion on the brand's website where it indicates that those who subscribe can stay connected can save 50%. The subscription process is simple, all users need to do is to enter their email on the brand's website. Users can also become a member on the brand's website, allowing them to accumulate more points that can become rewards.
Oral I.V Review Summary
Overall, those who are looking for hydrating formulas that are free from the same substances as sugary sports beverages may want to consider adding Oral IV to their lifestyle. To learn more about the products and to place an order, just visit the brand's website today.
Florasil: Plant-Based Silica Beauty Supplement for Skin, Hair, and Nails?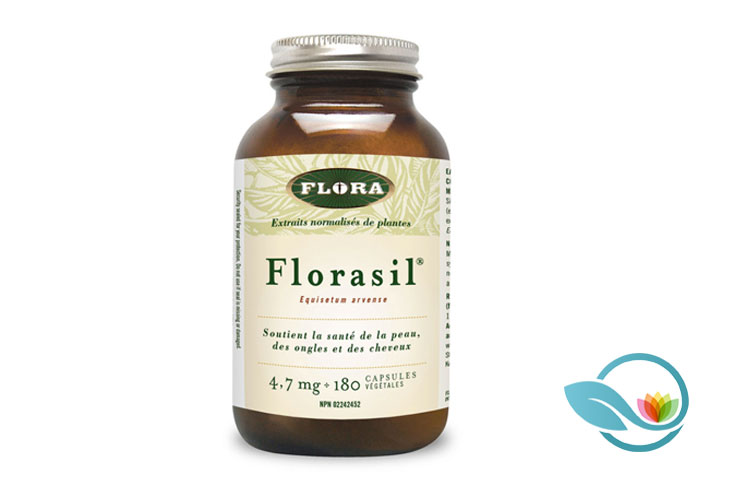 Are you interested in getting your skin, hair and nails in a healthy state? If you are, then you're smart. The skin being the body's largest organ is often ignored by most people.
Yet, people often associate attractiveness and wellness based on the glow and radiance of the skin. The same applies to your hair and nails. You may think people don't care about those. Boy, are you wrong!
Now, most people think all you need to take care of your skin, hair and nails is some moisturizing, hair shampooing and conditioning, and nail trimming. If you're already doing all these, big ups to you. You're doing better than most people.
However, it takes a lot more to get that glowing skin, shiny hair, and healthy nails. Those who have all three tend to supplement their beauty care regimens with the right supplements.
Florasil by Flora Health
This health supplement is popular for its restorative properties. People who use it do so with the intent of restoring their natural beauty –did I hear you say "goodbye makeup"?- and getting their skin back to that glowing radiant state.
The reality is silicon helps promote skin, hair and nail health. And while it's abundantly found in nature, it's usually processed out of our foods. As a result, many people are silicon deficient. This is no joke and is clearly evident in the rising number of chipped nails, dry, breaking hair, and dull cracked skin.
Of course, these can be caused by other conditions. But why not rule out silicon deficiency by getting some FloraSil first? At least, combine it with a healthy lifestyle and eating habits, and see if your skin, hair and nails don't respond accordingly.
FloraSil Silicon supplement is a silicon based supplement designed to help restore your natural beauty, glow and radiance. It's extracted from the Spring Horsetail plant and packaged into a water-soluble form.
This way, your body can easily and directly absorb the nutrients. This water-soluble extraction of silica from plants design was created by Dr. Louis Kervran at the University of Paris. This method is designed to optimize the presence of bioflavonoids and aids the rapid absorption of these nutrients.
It's also effective for other nutrients such as calcium, potassium, magnesium, manganese, boron, iron, and phosphorus.