Fast Bar: Fasting Mimicking Nutritional Snack for Improved Performance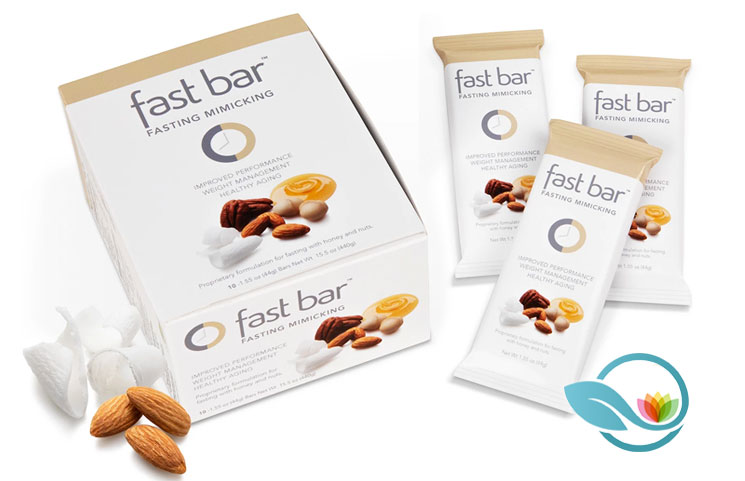 Fasting can be a healthy addition to your lifestyle, but it is sometimes difficult to time and manage. Fast bar is a new product that keeps you fasting with food in line with the Fasting Mimicking Diet (FMD), a nutri-technology based on 20 years of research. The bar helps to nourish your body while keeping it in fasting mode for weight management and a healthy lifestyle. Scientifically based, it can help with intermittent fasting to help you get to the next meal. It can also be consumed on the go as it is easy to transport and eat. Additionally, some customers choose to include Fast Bar as part of ketogenic diet.
As the old saying goes, breakfast is the most important meal of the day and skipping it can be detrimental to your health. In particular, it is proven to pose cardiovascular risks. If breakfast is not your thing, Fast bar is a great source of healthy fats from nuts that can help maintain safer nutrition. The product is a non-GMO, gluten-free, and whole foods bar with no artificial additives or preservatives. The proprietary blend of nuts and other natural ingredients, including coconut, flax seed, and honey, provides both macro and micro nutrients. The combination of good fats, protein, and reduced carbs makes for a great go-to option.
Fast Bar can be used not only to extend time for intermittent fasting but can be considered a healthy snack while at work or at school. Some like to use it to increase performance or as an energy boost before or after workouts. It is great for any busy lifestyle and for those looking for quick, yet healthy alternatives. A box of 5 is available for $18.75 and a box of 10 for $35.00. The current flavour is of honey and nut, but the company is looking to add more flavours in the near future. As a summer promotion, if you purchase one box of five, you will receive the second at 50% off. It is a great way to try to product at a reduced rate.
For more information about Fast bar or to find out how fasting with food could benefit your lifestyle, check out their website at https://fastbar.com. They also offer opportunities to retailers if you are looking to purchase in bulk. To keep up with the latest trends and news, follow them on social media or via their blog.
Nutriana Tart Cherry Extract: Uric Cleanse with Turmeric and Celery Seed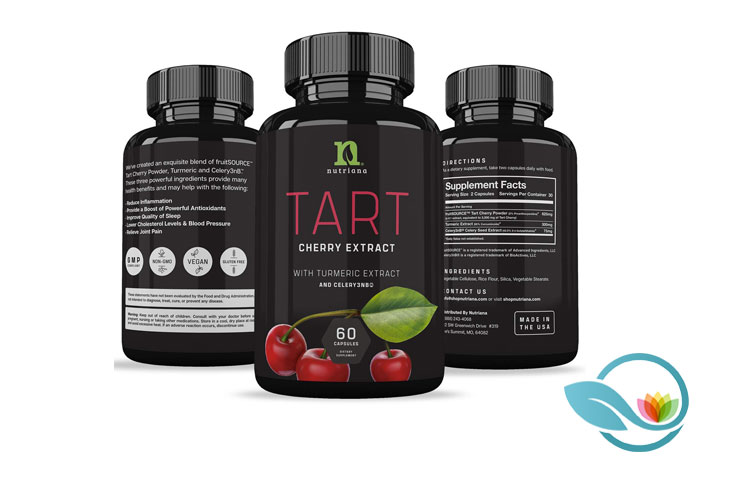 Tart is a supplement that primarily uses cherry extract as a way to increase antioxidants in the body. The product includes melatonin sources and can be purchased with or without a subscription on Amazon.com.
What is Tart?
As the body gets older, everything from the joints to the muscles can become exhausted quickly. Even with a healthy diet, this deterioration can still happen, which is why Nutriana developed Tart.
Tart focuses on the use of cherry to increase antioxidants, support the joints, and prevent muscle fatigue after workouts. The use of cherry in this supplement will provide the user with natural melatonin, which the body naturally produces when it knows it is time to sleep.
The advertisement for Tart also indicates that it can:
Reduce inflammation
Fight against free radicals
Lower blood pressure
Reduce cholesterol levels
Read on below to find out what is in this product to help it work.
How It Works
Within the Tart supplement, consumers will find:
fruitSOURCE Tart Cherry Powder
Turmeric Extract
Celery2nB Celery seed extract
Consumers only need to take two capsules each day to get the desired effect.
Purchasing Tart
Tart is presently available with Amazon Prime, where it is listed for $19.95 as a one-time purchase. However, consumers will reduce their price to $18.95 if they sign up for a subscription to the product.
Contacting the Creators of Tart
Even with the information provided on Amazon about this product, consumers may end up with questions. If the user needs to speak with customer service, they can be reached by calling 1-888-243-4068, or by sending an email to info@shopnutriana.com.
Summary
Tart is meant for any consumer that wants to improve their muscles and strengthen their joints. It is not advertised as anti-aging, but it does seem to help with many concerns that are related to the aging process. With only two capsules daily, consumers won't likely have to change any of their lifestyle to get the desired effect.
Vous Vitamins: Custom Nutrition Survey and Personalized MultiVitamin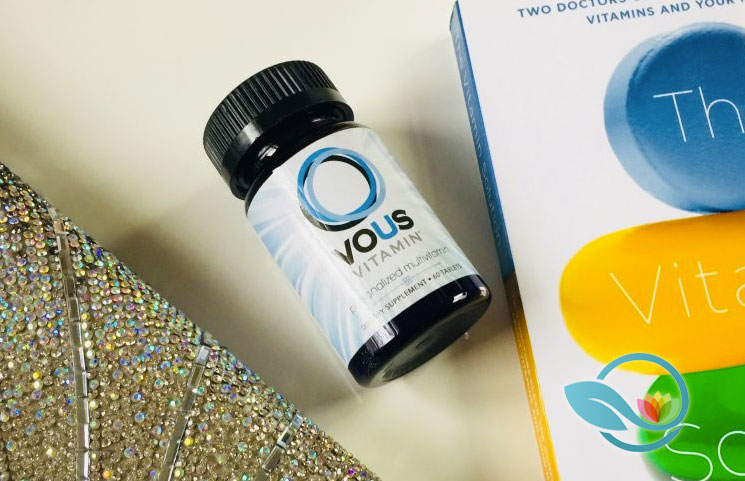 There are many different ways to care for one's health and wellness. While diet and exercise are certainly promising methods, sometimes the body needs additional support, which can be derived from vitamin and mineral supplements. With so many brands o the market, though, it can be quite difficult to find the right option. The good news is that this review may have a prime suggestion, called Vous Vitamins.
About Vous Vitamins
Vous Vitamins is a vitamin brand created by two women who are both friends and doctors. As the brand explains on its website, the founders were appalled that the FDA does not regulate supplements and that their patients; needs were not being adequately met with off the shelf products. After doing extensive research and product development, the founders created their own vitamin company – Vous Vitamins – that is dedicated to quality, honesty, and transparency. The supplements are premium and all-natural vitamin supplements and products that are customized to the unique health needs of each individual. The brand's system is based on decades of medical training and in-field expertise in various areas, such as endocrinology, metabolism, and preventative health.
Personal Profile to Create Custom Vitamins
One of the key components of Vous Vitamins is that the brand has a personal profile feature that enables men and women to create custom vitamins. This feature enables users to determine what vitamins may be best for them. The survey is brief, confidential, and diagnostic. It also takes just five minutes, according to the brand. To start the survey, all users need to do is to input their email address and to answer the questions asked.
The Benefits of Personalized Vitamins
There are a number of benefits associated with taking personalized multivitamins by Vous Vitamins. The vitamins recommended based upon one's diet, lifestyle, health history, and needs. My choosing vitamins that are specific to each individual, users may be able to experience better results.
Return Policy
Before purchasing any product, it is useful to understand the return policy. In this case, the brand explains on its website that "customers can return any vitamin for any reason post-marked within 30 days of purchase via the United States Postal Service. Full refunds are given to the personalized multivitamins if you are not completely satisfied." Keep in mind that shipping charges are non-refundable.
Vous Vitamins Review Summary
Overall, those who are looking for quality vitamins that they may be able to count on may want to consider adding Vous Vitamins to their lifestyle. To learn more about the vitamins and to place an order, just visit the brand's website today.
KetoMed: Ketogenic Nutraceutical Food Drink for Metabolic Nutrition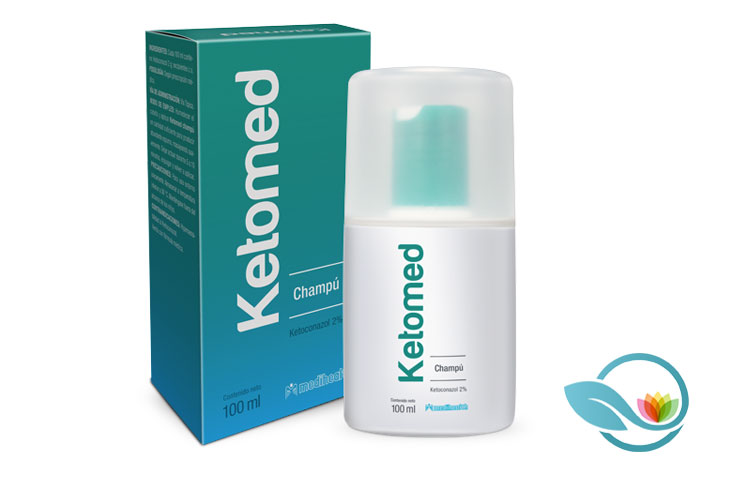 There are various benefits to a Ketogenic or low carb diet, but it can be sometimes difficult to maintain. This is where Ketogenic Nutraceutical Food comes in to support a consistent and healthy lifestyle. KetoMed is a scientifically formulated ketogenic nutraceutical drink created to induce nutritional ketosis. Your body will switch fuel sources and produce ketones and burn fat as a primary fuel source versus glucose. The formula offers 75% of its calories from high quality MCTs, 15% antibiotic-free protein, and less than 2% total carbs with zero sugars. The drink is also non-GMO and uses zero corn or maltodextrin. It is free of citric acid, peanuts, soy, wheat, gluten, starch, emulsifier, wax, filler, lubricant coating, flowing agent, common allergens, colors, artificial sweeteners, chemicals, and preservatives.
In addition to its ketogenic properties, it has powerful antifungal capabilities as well. This can help with pre-existing gut problems and fight against yeast and other fungal or Candida issues. Included is caprylic acid, a healthy fat, that is considered the most effective. As the MCTs, or Medium Chain Triglycerides, are ingested they kill Candida yeast cells. The overall benefits are significant, and it is important to note that given the high potency of the MCTs, some people experience some gastrointestinal discomfort as the body adjusts. For those who wish to start off slower, or for those with compromised immune systems, you can cut the serving size in half and gradually build up to a full serving. Most people, however, are able to tolerate a full serving immediately.
The product is conveniently available online, and a 2.2 lb container is offered at $189.90. This container should last you a month when used according to the directions on the label. A preferred delivery subscription is also available, and a new container will be shipped to you every one to two months. The shipping costs are included, and the subscription can be cancelled at any time. The flavor of the drink is vanilla cream and is similar in taste to vanilla ice cream. The MCTs present are beneficial for energy, metabolism, fitness, fat loss, and aging. They are a unique form of dietary fat that isn't present in most of the foods that we eat. It can take 5 to 10 days for your body to adapt to these fats and it is recommended to take KetoMed drink as a meal replacement later in the day after a couple of meals. If you already follow a ketogenic diet or are looking to start, KetoMed is a safe and convenient option.