Fast Bar: Fasting Mimicking Nutritional Snack for Improved Performance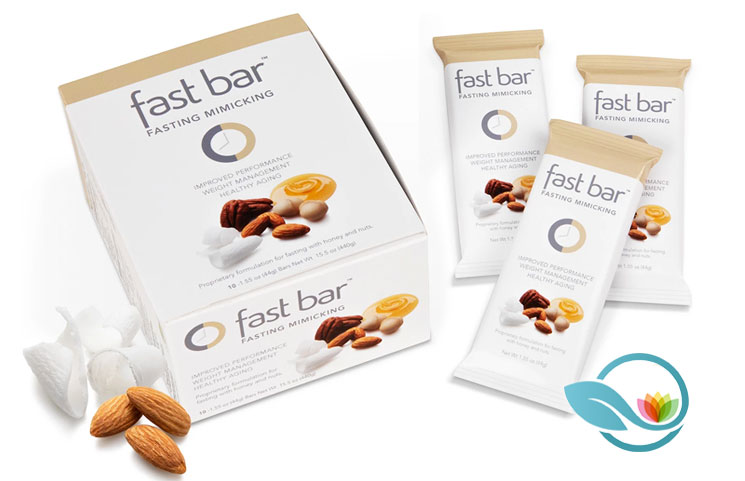 - ad -

Fasting can be a healthy addition to your lifestyle, but it is sometimes difficult to time and manage. Fast bar is a new product that keeps you fasting with food in line with the Fasting Mimicking Diet (FMD), a nutri-technology based on 20 years of research. The bar helps to nourish your body while keeping it in fasting mode for weight management and a healthy lifestyle. Scientifically based, it can help with intermittent fasting to help you get to the next meal. It can also be consumed on the go as it is easy to transport and eat. Additionally, some customers choose to include Fast Bar as part of ketogenic diet.
As the old saying goes, breakfast is the most important meal of the day and skipping it can be detrimental to your health. In particular, it is proven to pose cardiovascular risks. If breakfast is not your thing, Fast bar is a great source of healthy fats from nuts that can help maintain safer nutrition. The product is a non-GMO, gluten-free, and whole foods bar with no artificial additives or preservatives. The proprietary blend of nuts and other natural ingredients, including coconut, flax seed, and honey, provides both macro and micro nutrients. The combination of good fats, protein, and reduced carbs makes for a great go-to option.
Fast Bar can be used not only to extend time for intermittent fasting but can be considered a healthy snack while at work or at school. Some like to use it to increase performance or as an energy boost before or after workouts. It is great for any busy lifestyle and for those looking for quick, yet healthy alternatives. A box of 5 is available for $18.75 and a box of 10 for $35.00. The current flavour is of honey and nut, but the company is looking to add more flavours in the near future. As a summer promotion, if you purchase one box of five, you will receive the second at 50% off. It is a great way to try to product at a reduced rate.
For more information about Fast bar or to find out how fasting with food could benefit your lifestyle, check out their website at https://fastbar.com. They also offer opportunities to retailers if you are looking to purchase in bulk. To keep up with the latest trends and news, follow them on social media or via their blog.