Ohi Superfood Bar: Nutritional Plant-Based Snack with No Gluten or Grains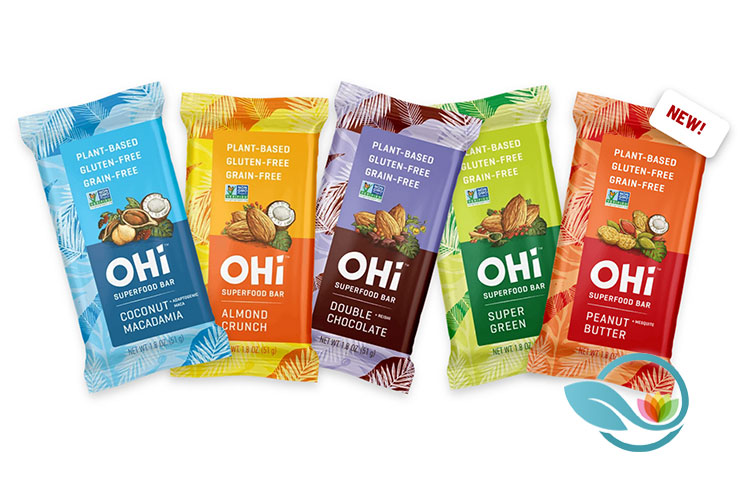 - ad -

Eating well on a daily basis can dramatically improve one's wellness and health. A healthy diet can also support the positive effects of a positive workout routine. Unfortunately, it isn't always easy to eat well, especially on-the-go. Those who are looking for a quality and delicious snack that they may be able to incorporate into their lifestyle may want to consider a new superfood bar line called Ohi Superfood Bar. Dissimilar from other products on the market, these ones are made with few ingredients and may be able to provide users with positive nutrients and minerals.
About Ohi Superfood Bar
Ohi Superfood Bars are made with the intent of providing men and women with simple nutrition. The brand believes that fueling one's body also means fueling one's spirit. Before relasing its products on the market, the brand experimented and perfected its nutritious and delicious blends. After first selling the products at farmers markets, the brand branched out can started selling its products at supermarkets in Hawai'i. Today, Ohi is a well-recognized superfood bar brand that is rich in delicious, nutritious, and powerful ingredients that can sustain men and women throughout the day.
Refrigerated Bars
Ohi Superfood Bars are refrigerated bars. They are an ideal on-the-go snack. Although users can keep the bars at room temperature for seven days, this can cause the bars to become very soft, and the seed and nut oils can separate. As a result, the brand recommends that users refrigerate the bars. Refrigerating the bars can also help maintain the quality of the bar, the taste, nutrition, and freshness. By properly handling the bars, users can ensure that they enjoy them at a maximum level.
Vegan, non-GMO, and Partially Organic
Another reason to choose Ohi Superfood Bars is that they are vegan, non-GMO Project Verified, and the brand uses organic ingredients when possible. Also, all of the brand's pars, except Peanut Better, are paleo certified. Those who are looking for kosher bars can find them as well – they are the brand's almond, peanut butter, and double chocolate bars. These qualities safeguard the overall quality of the bars and ensure that those with varying diets can incorporate the bars into their lifestyle without having to worry about ruining their diet.
The Main Ingredients
Every bar has its own ingredients, but in general, the brand uses a number of ingredients that users can feel good about adding to their lifestyle. The main ingredients in its bars include:
Organic Chlorella
Organic Coconut
Organic Coconut Nectar
Organic Flax Seed
Organic Goji Berries
Organic Hemp Seeds
Himalayan Crystal Salt
Organic Maca
Macadamia Nuts
Organic Mulberries
Organic Pumpkin Seeds
Organic Reishi Mushroom
Organic Spirulina
Almonds
Organic Cacao Butter
Organic Cacao Nibs
Organic Cacao Butter
Organic Chia Seeds
Ohi Superfood Bar Review Summary
Overall, Ohi Superfood Bars may be a great addition to anyone's day. The bars are made with healthy, delicious, and nutritious ingredients that users can count on and feel good about. To learn more about the bars and what the brand has to offer, just visit the brand's website today.