Life is Rare THRIVE Superfood Drink, CBD Products and Nootropic Vitamins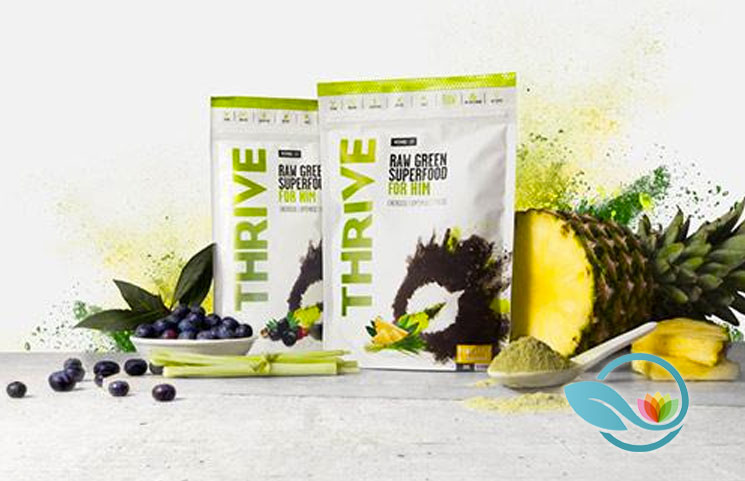 - ad -

THRIVE is supplement that consumers can use to support their general health needs, offering a blend of superfoods in proprietary ingredients. The formula is available from the Life Is Rare website, where consumers can sign up for a subscription, or they can purchase the product as a one-time order.
What is THRIVE?
Superfoods are one of the most popular ingredients in the health industry today, primarily due to the immense nutrition that they provide. Most general health regimens will recommend the inclusion of these ingredients, but the creators behind THRIVE decided to combine these ingredients into a powder that consumers can blend in any drink.
While there is little known about THRIVE, the company brings attention to the fact that it is made with organic ingredients which are entirely vegan and does not have grass. Grass is frequently included in these superfood drinks, but pose a great risk to the digestive system, on the chance that the user is allergic.
Read on below to learn about the ingredients that are included.
How THRIVE Works
The THRIVE formula is made up of superfoods, centered around multiple proprietary blends for various effects. These blends include:
Greens & Superfood Matrix, including organic banana powder, organic banana flakes, and organic goji berry powder.
High Orac Antioxidant Complex, including apple extract, grape seed extract, and stevia.
Sunflower lecithin
Plant Fiber & Essential Omega Complex, including organic black chia seeds and apple fiber pectin.
Adaptogenic Herbs & Detoxifiers, including reishi mushroom extract and ginger extract
Prebiotic & Probiotic Complex, which includes multiple sources of bacteria
Immuni-Tea Boosting Blend, including decaffeinated white tea extract and decaffeinated green tea extract
The formula also includes milk thistle extract, knotweed extract, curcumin extra, and licorice root extract.
Using THRIVE
Consumers will need to blend a serving of THRIVE with any drink to get the desired results, though it should be blended completely. For consumers that want all of the nutritional benefits that this product affords, they can consume the formula up to three times a day.
Superfoods do not typically have any restrictions in how the formula interacts with medications. However, consumers with a current prescription may want to reach out to their doctor to make sure that this product will work well with their medications.
Purchasing THRIVE
For a 30-serving canister of THRIVE, the total cost is $48.00. However, enrolling in a subscription will give the user a 5% discount, bringing the cost down to $45.60 per month.
Contacting the Creators of THRIVE
Even with the information available on the website, consumers may find themselves with questions about the products. The customer service team can be reached with an email to [email protected] or [email protected].
THRIVE Summary
THRIVE gives consumers the ability to get all of the nourishment that superfoods offer, but without the need to add tons of calories into the diet. The supplement is easy to take with any diet and does not require the user to make any other changes in their routine.